These Cherry Preserves are quick and easy! There is just one simple addition that makes them tower over all the rest! Stock up on Summer's bounty and enjoy all year! I spread mine on black pepper honey ricotta toast for an easy snack or breakfast.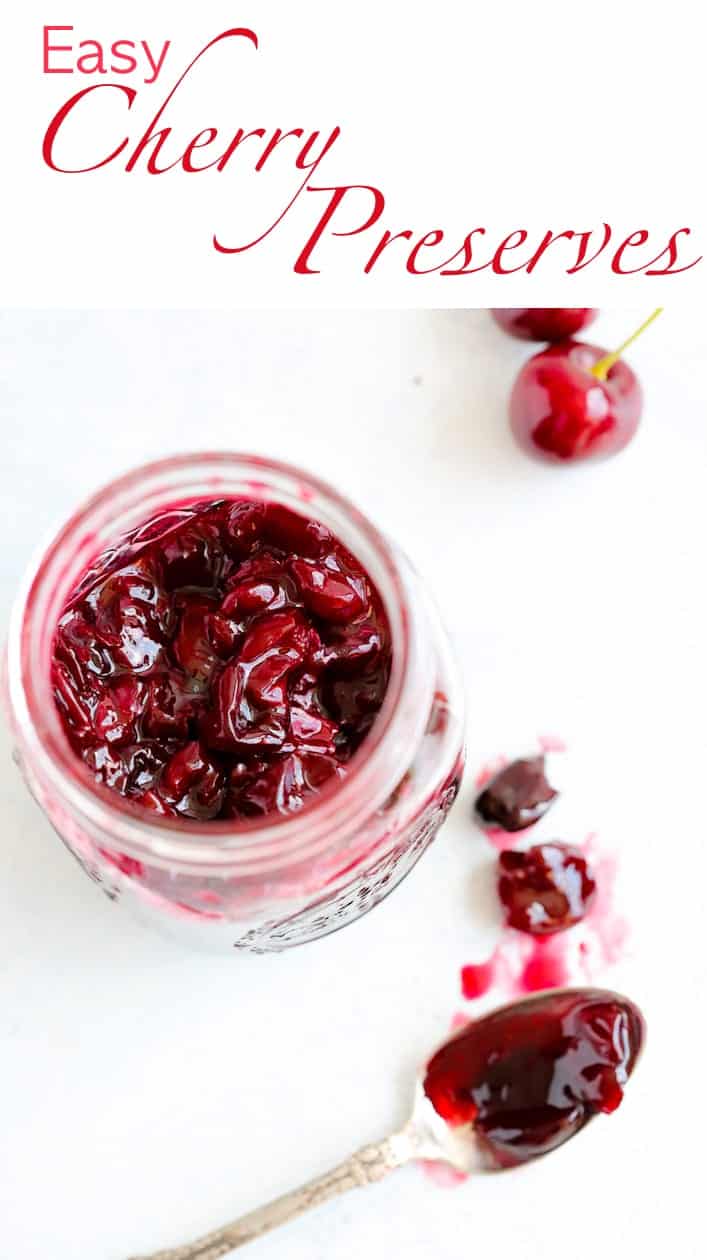 I can't eat cherry preserves with a spoon. That guilty pleasure is reserved for Nutella, peanut butter, and pasta sauce. (Oh, so that last one is weird?! Judgy)
So what to do with all the cherry preserves? Spoon a generous amount over black pepper honey ricotta on sourdough toast! Obviously.
You could use regular ricotta…but I'm Extra and I mixed mine up with some fresh cracked black pepper and a dollop of local honey. I keep a pre-sliced loaf of homemade sourdough in my freezer for just these moments. This particular batch was Smoked Paprika Sourdough. Imagine all those flavors marrying in your mouth…yup a little bit of heaven.