These Pecan Puffs are the perfect combination of crumbly and soft. They literally melt in your mouth!
Day 8 of my 12 Days of Christmas Cookies!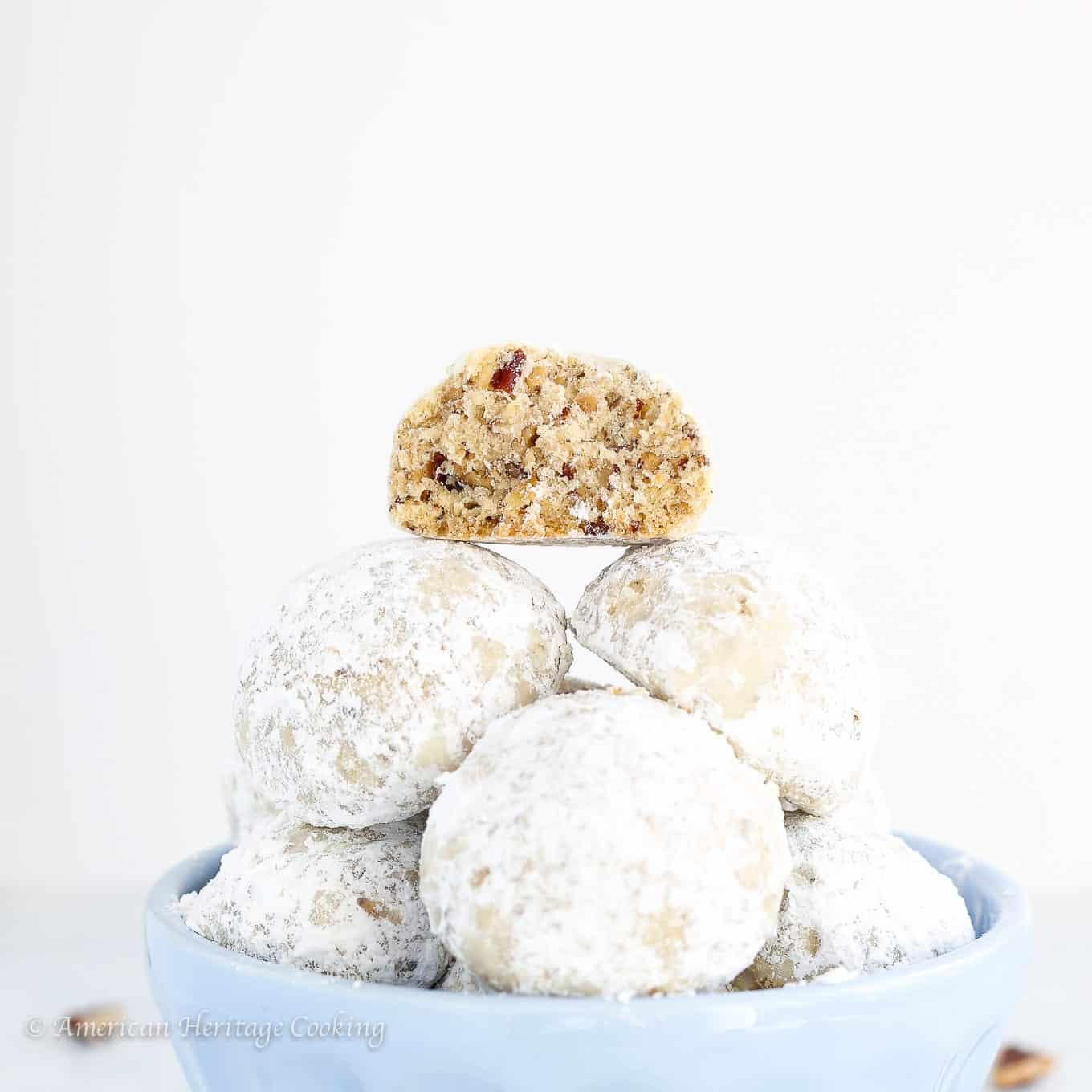 After 3 years of Christmas Cookies on AHC my "Family Recipe Well" was running dry, so I sent out a cry for help in true 2016 fashion.
No, it wasn't a tweet, so I guess it was more circa 2010…don't be so judgy.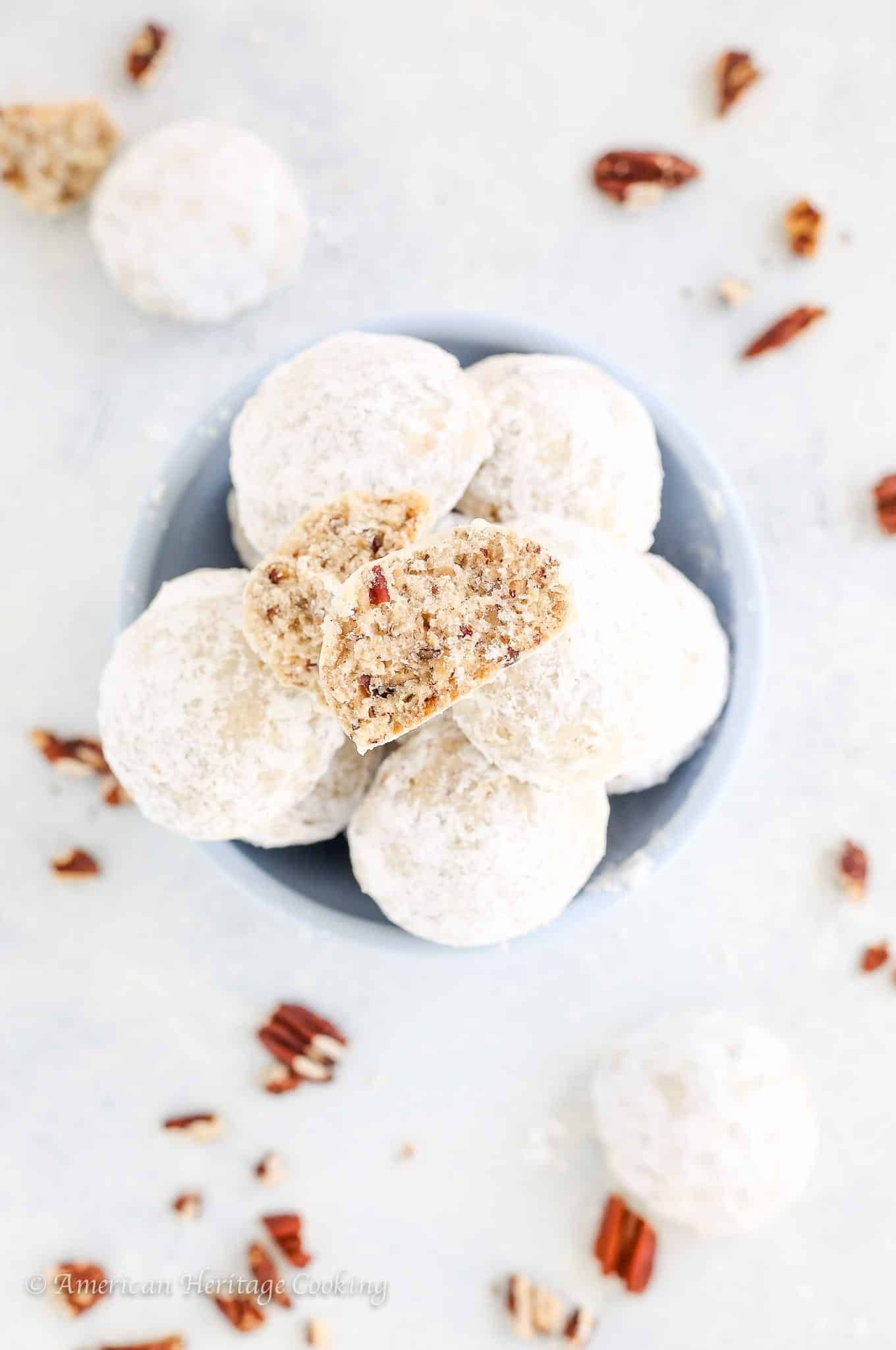 No fewer than three people sent back this recipe for "Pecan Puffs", which was clearly my grandmother's cute name for Mexican Wedding Cookies or Russian Teacakes.
Yes, I've already technically posted a recipe but three family members can't be wrong.
And I wasn't disappointed. They were delightfully crumbly but not dry. The pecans and sugar were perfect!
These Pecan Puffs taste like sweet pecans and nostalgia.