Instantly elevate your hot chocolate, s'mores, or campfire game with these homemade marshmallows! They are soft and fluffy, and perfectly sweet with just a hint of vanilla.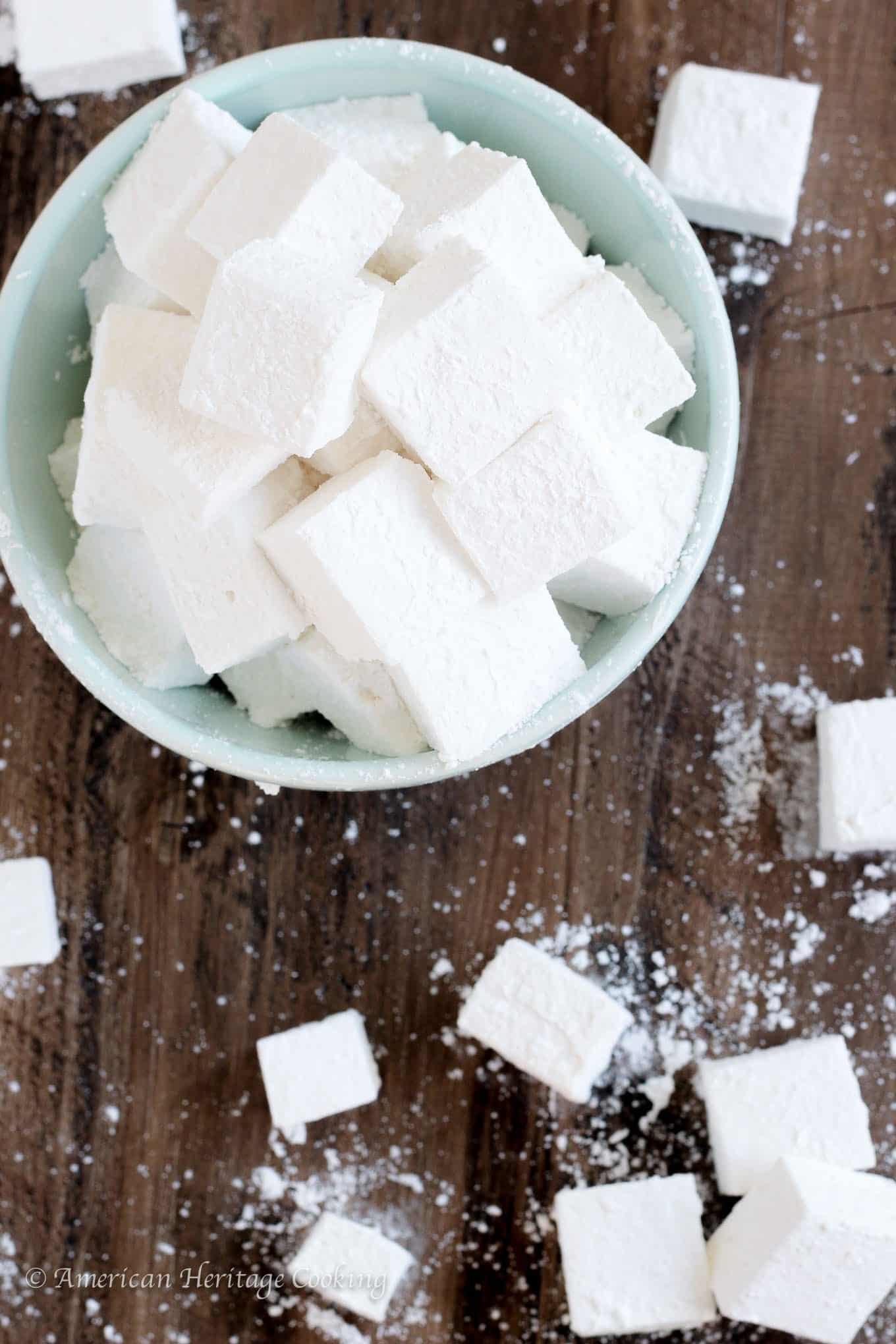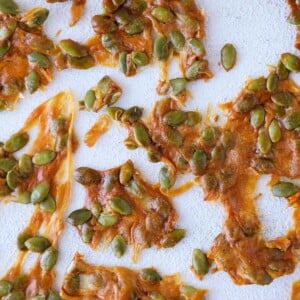 Marshmallows: just sugar, gelatin and little bit of magic.
Ok, fine. It's science.
But the results are 100% magical.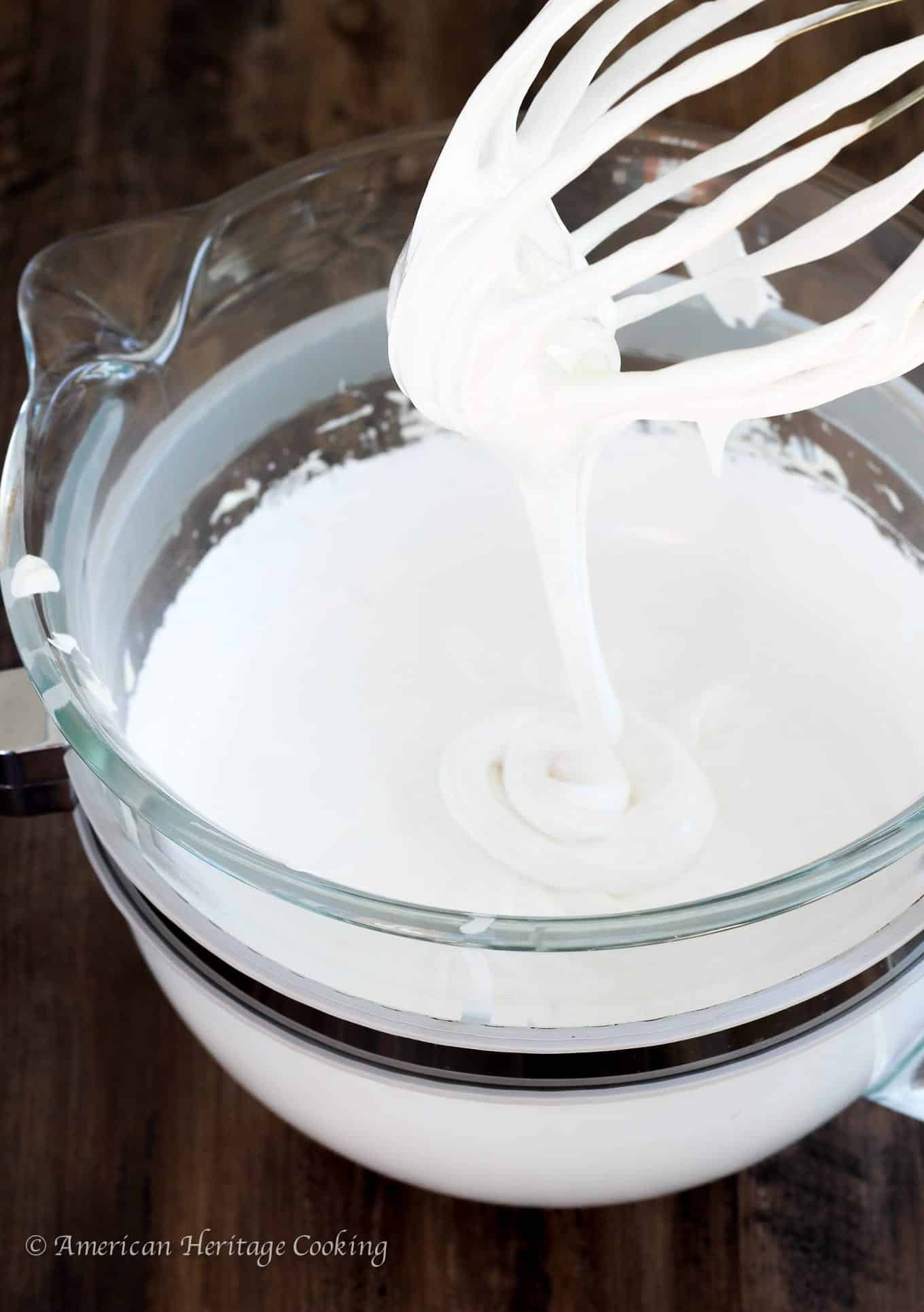 These little pillows of delight should come with a warning: Addictive and too easy to make for your own good!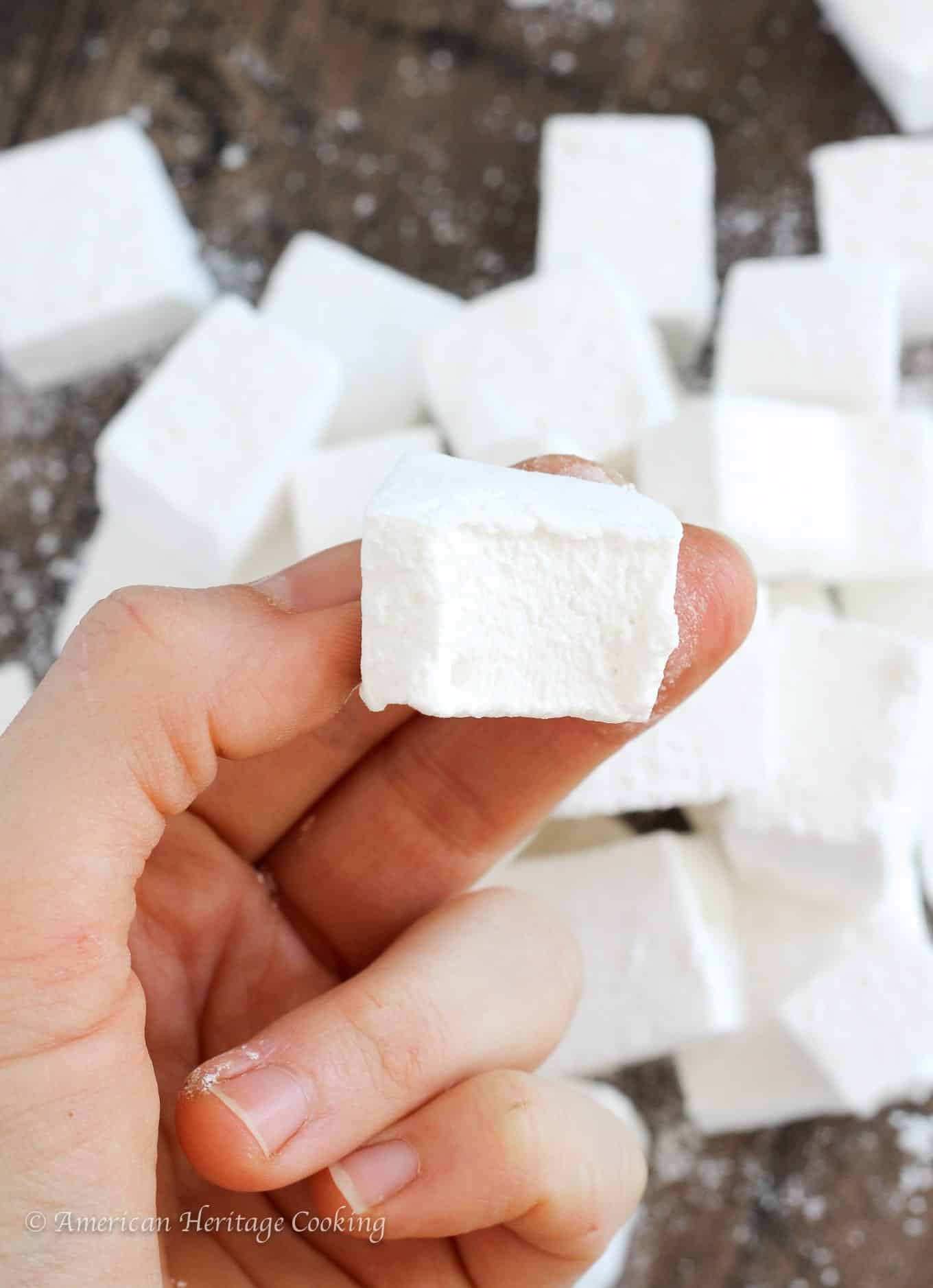 Who am I kidding, homemade marshmallows are essential to good health. How can you eat one and not be reminded of childhood and s'mores and campfires?
Little pillows of happiness.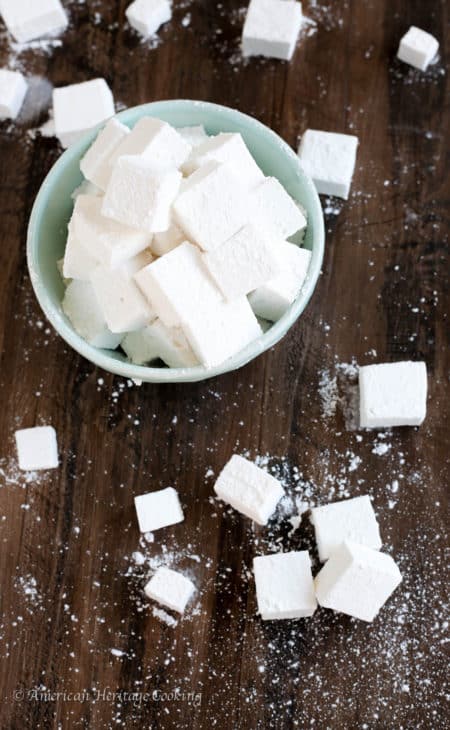 And when you top some of the best hot chocolate with these little pillows of happiness?
The marshmallow melts into the creamy, rich chocolate and it's so good….swoon.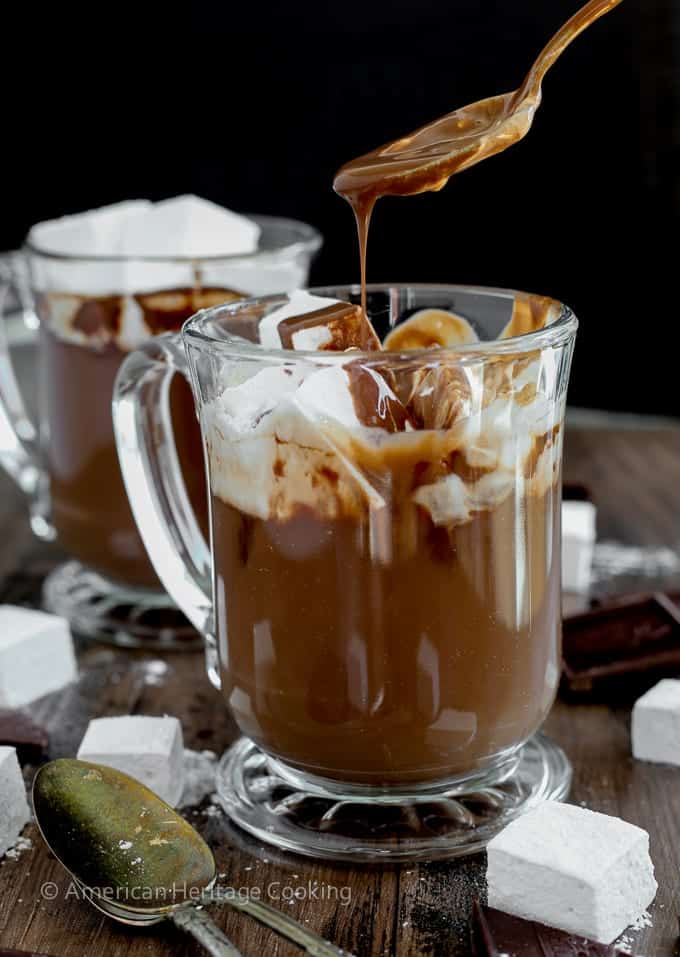 The hard part about making marshmallows is cooking the sugar to the appropriate temperature. It's the sugary half of an Italian meringue, so if you have Italian Meringue Buttercream on tap this marshmallow recipe will seem old hat.
But old hat never tasted so gooooood!
You will want a stand mixer because it is ridiculously dangerous to pour hot sugar syrup into a bowl while using a hand blender. Just don't. Please. Sugar burns are THE WORST.
And with that little piece of advice…I leave you with your next homemade obsession! #sorrynotsorry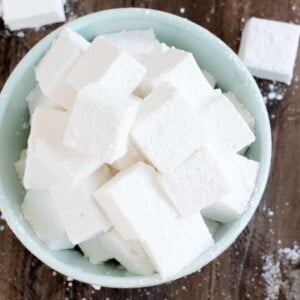 Homemade Marshmallows
Soft, pillowy homemade marshmallows made from scratch! These vanilla bean marshmallows are easier to make than you think!
Instructions
Line a rimmed baking sheet with parchment paper and lightly spray with cooking spray. Set aside.

Pour half of the water in the bowl of a stand mixer. Break gelatin sheets in half and completely submerge in the water. Bloom 10 minutes.

While your gelatin blooms, add the remaining water and sugar to a saucepot, stir to dissolve the sugar. Add the corn syrup. Try to avoid getting sugar on the sides of the pot. Place over medium heat and wash down the sides with a wet finger or a clean pastry brush.

Cook until the sugar reaches 240°F (115.5°C).

Sprinkle salt on top of gelatin, turn mixer on low, and carefully pour the hot sugar mixture into the bowl. Be very careful not to hit the whisk. Gradually increase the mixer speed to high, mixing until very thick, about 10 minutes. (The bowl should be barely warm). Add vanilla and mix to incorporate.

Using a rubber spatula, pour marshmallow into prepared sheet pan. Lightly spray an offset spatula with cooking spray and then spread marshmallow out evenly over half the pan.

In a small bowl whisk together the powdered sugar and cornstarch.

Sift sugar mixture over the top of the marshmallows. Let cool completely then wrap and store in a cool, dry place overnight.

Dust a cutting board with powdered sugar mixture and flip marshmallow out of pan onto cutting board. Sift more powdered sugar mixture on top, and cut into squares. Toss the squares in sugar mixture to coat. This will keep them from drying out and also gives that familiar thin crust to the outside. Wrap and store for up to 3 days. You can store them longer, they aren't going to go bad, but they will gradually dry out and become hard. Just like that time you accidentally left the Puff bag open…
Nutrition
Calories:
273
kcal
|
Carbohydrates:
68
g
|
Protein:
2
g
|
Fat:
1
g
|
Saturated Fat:
1
g
|
Polyunsaturated Fat:
1
g
|
Monounsaturated Fat:
1
g
|
Sodium:
78
mg
|
Potassium:
3
mg
|
Fiber:
1
g
|
Sugar:
67
g
|
Calcium:
5
mg
|
Iron:
1
mg
Like this? Leave a comment below!