Today I introduce you to the best Peanut Butter M&M Chocolate Chip Cookies! They're thick and chewy with little bursts of creamy peanut butter!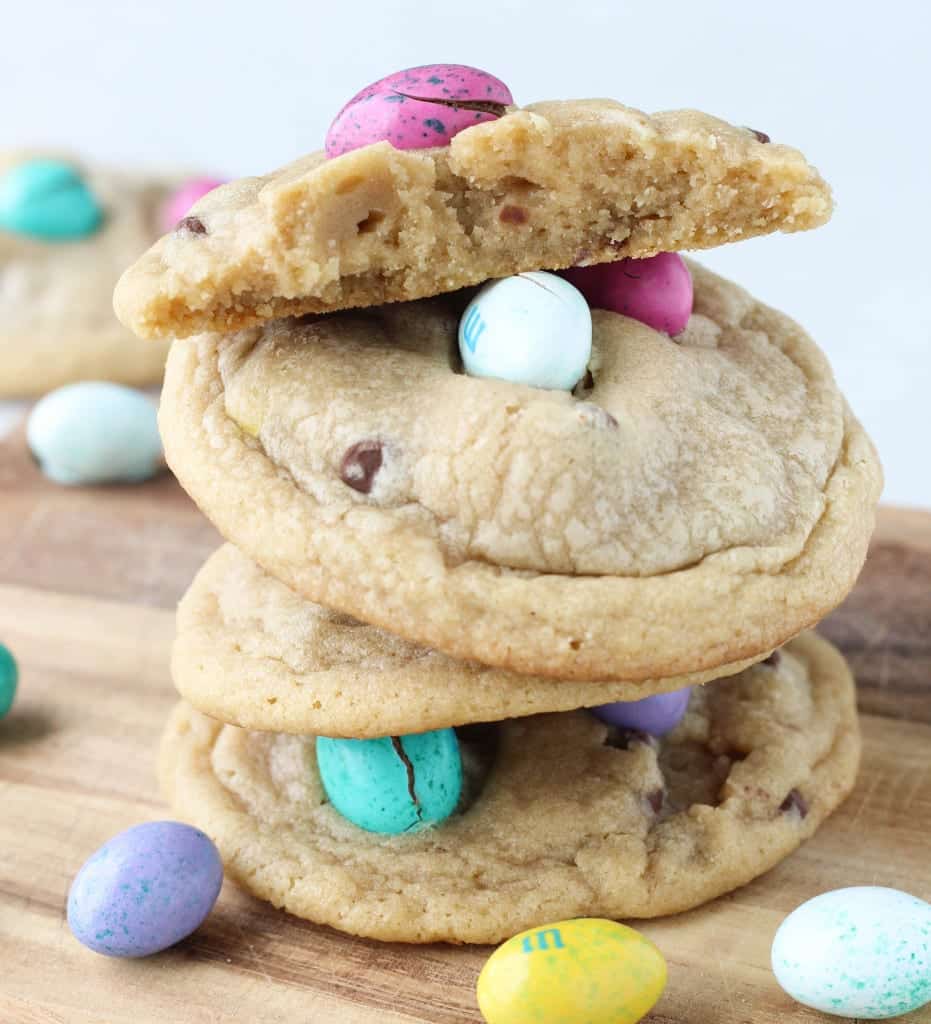 So perfectly soft.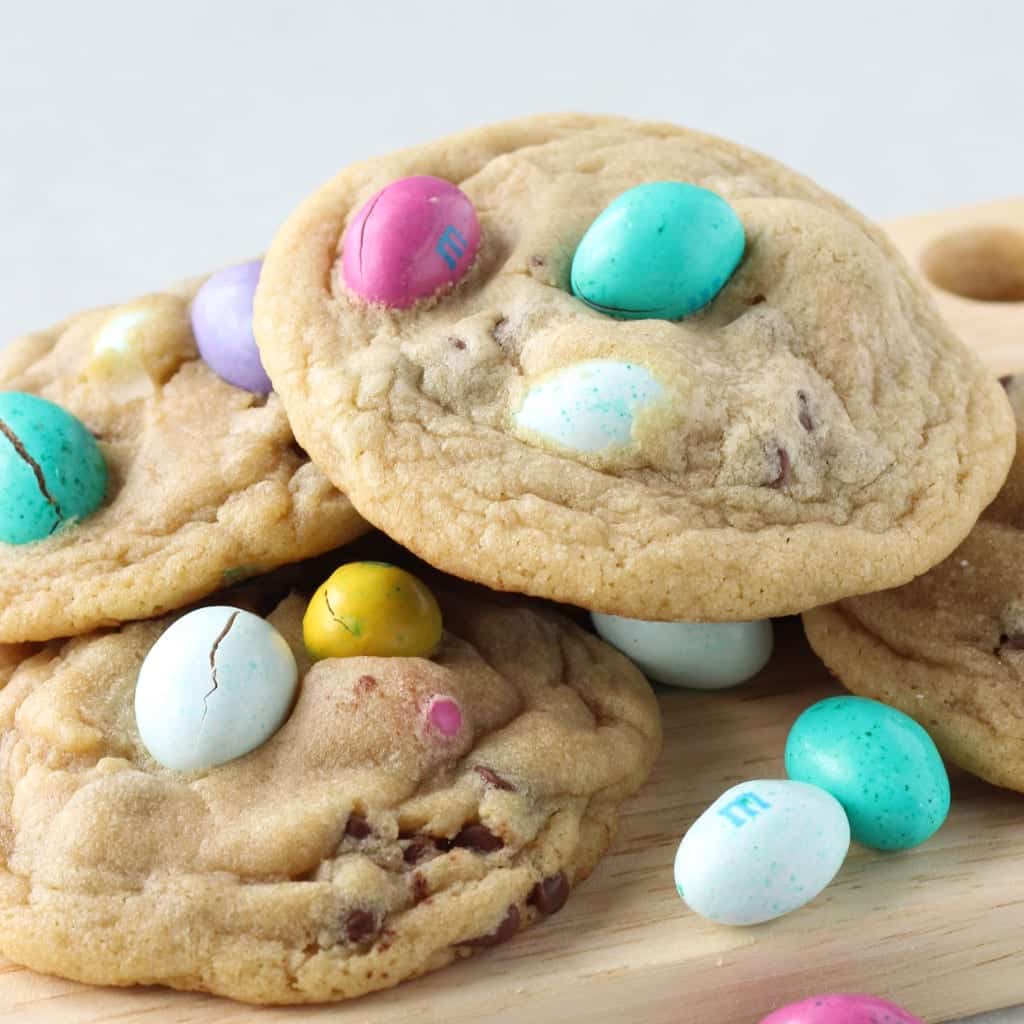 I took a casual stroll down the candy aisle the other day and I saw the most adorable Easter Egg Peanut Butter M&Ms! Into my cart they went.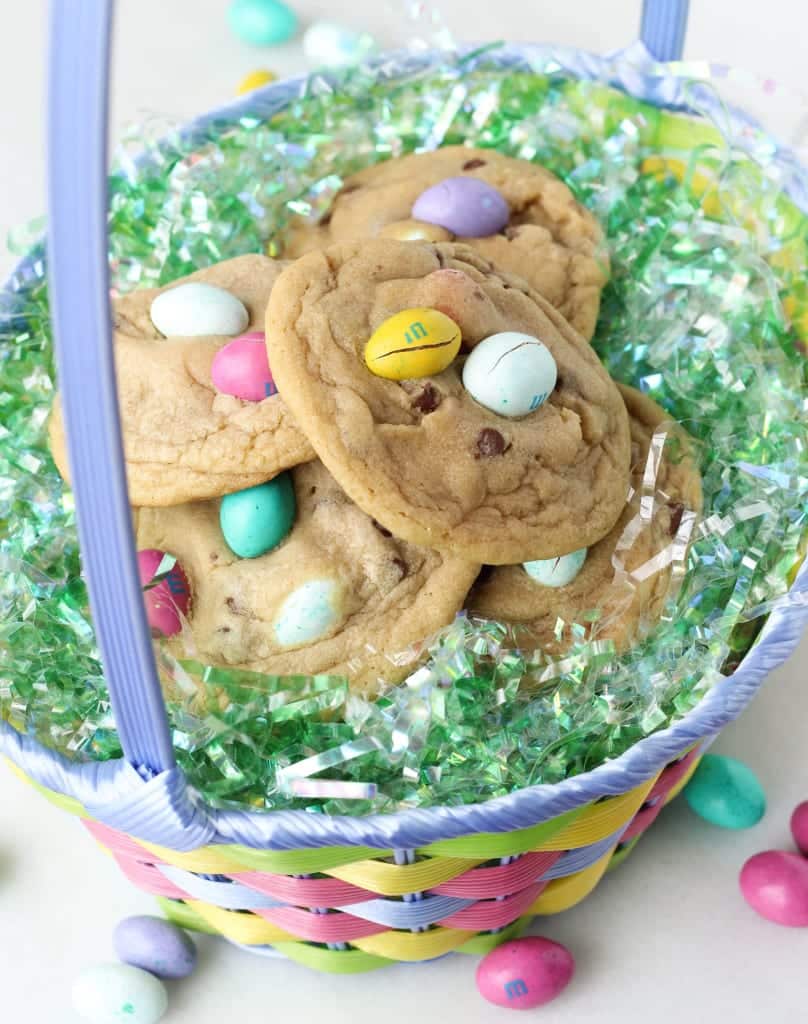 The only reason I allow myself to buy peanut butter M&Ms is if I bake with them, because they are not safe around me.
Or I am not safe around them.
I'm not really sure which is more apt.
Probably both.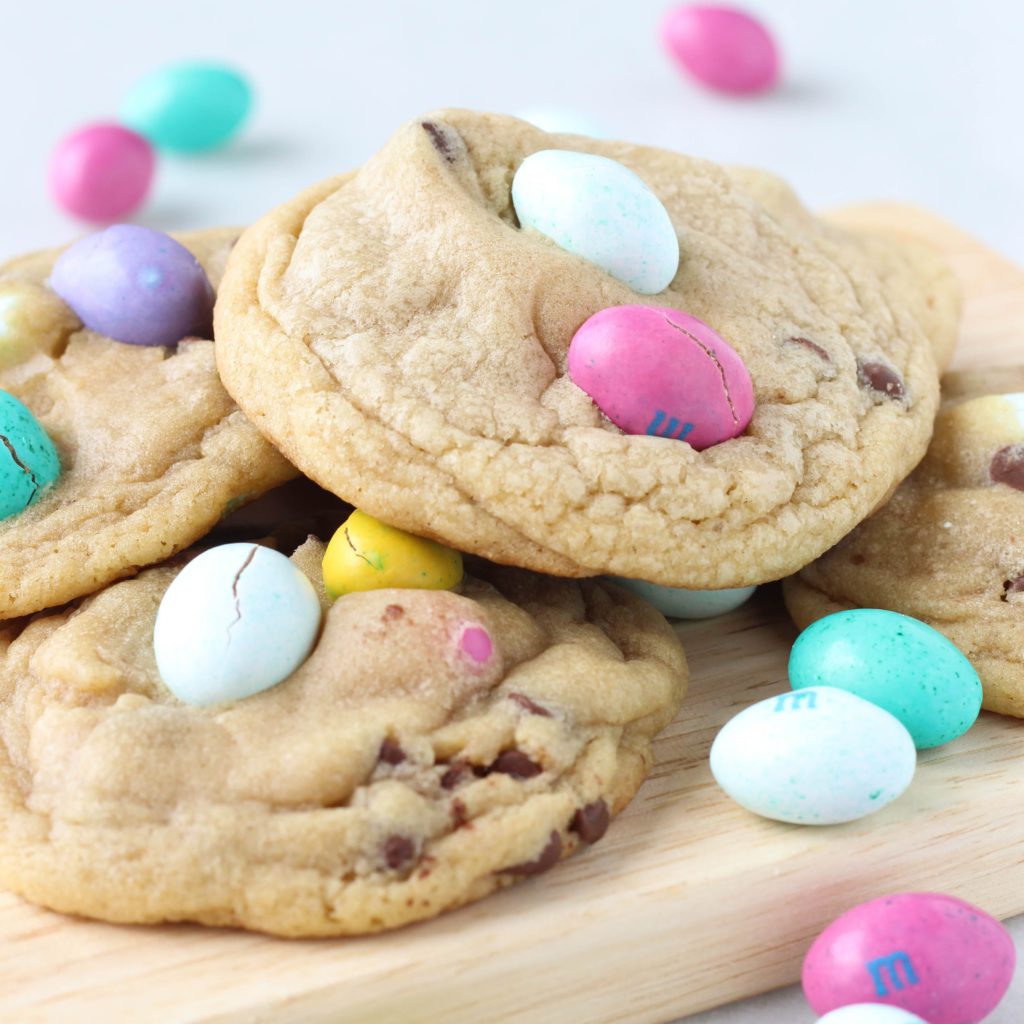 In my college days, when Peanut Butter M&M's first came out, I would devour entire bags! And not the small bags. #nojudgement
I was obsessed! I was powerless in the face of such a yummy candy! Powerless, I tell you!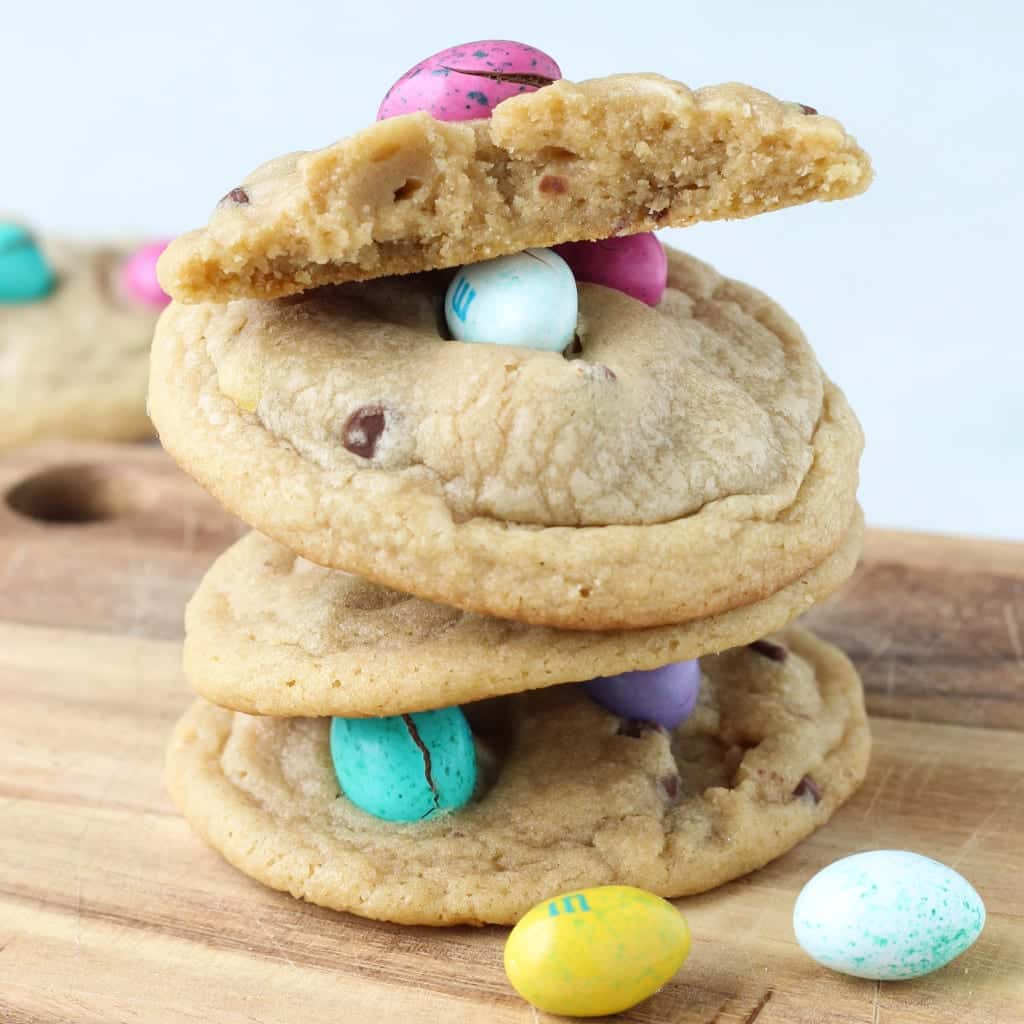 As you will be in the face of these Peanut Butter M&M Chocolate Chip Cookies! Peanut Butter M&M's and mini chocolate chips are folded into a brown sugar cookie base and then baked to chewy perfection!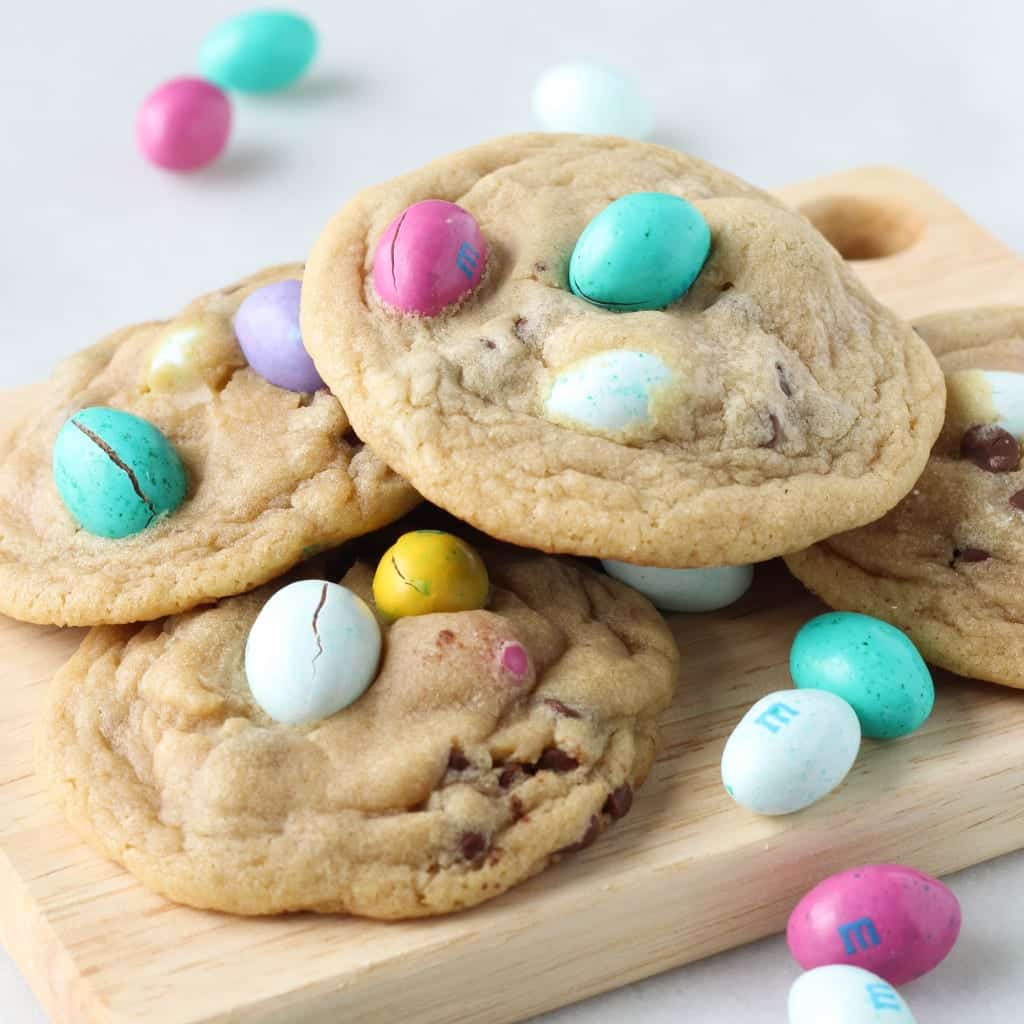 I made them extra large for maximum chewiness and to accommodate the large PB M&Ms. Or at least that is what I told myself (and my Husband).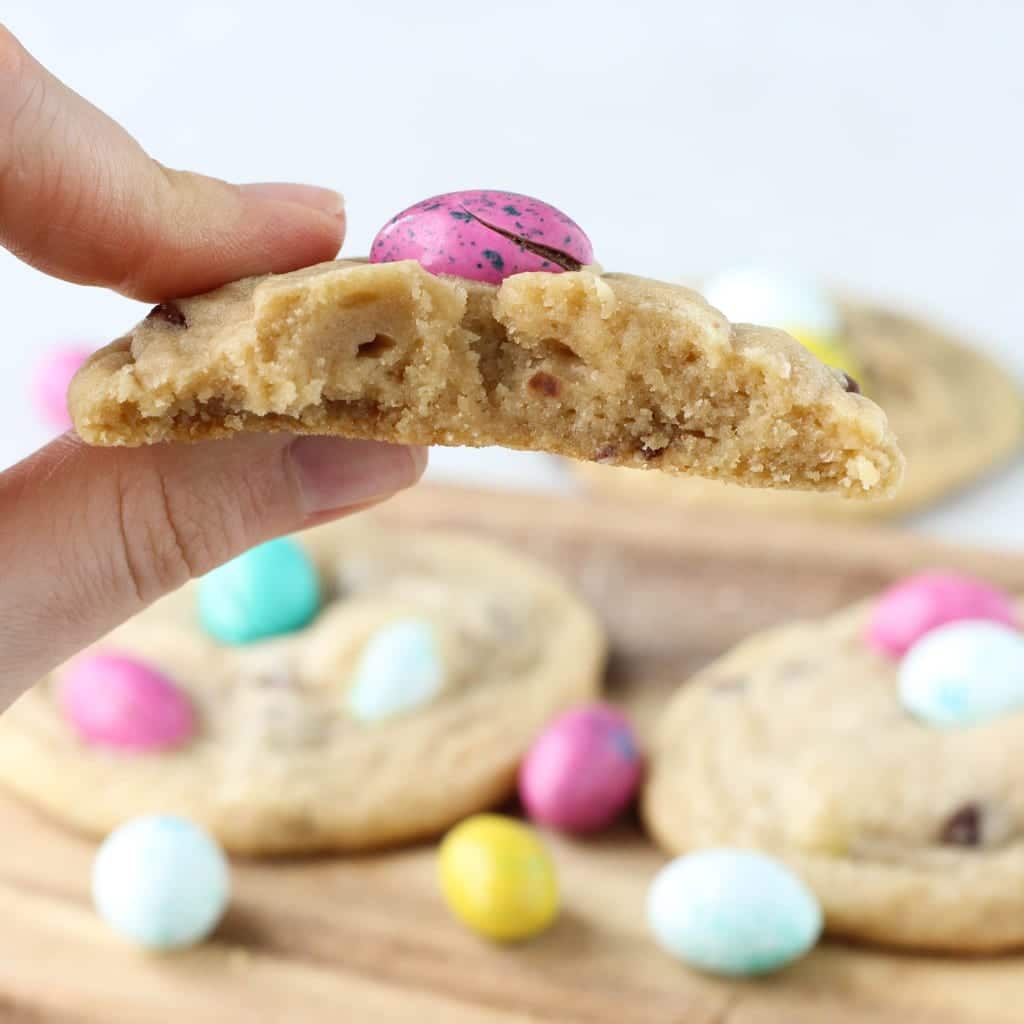 Just look at how chewy and soft it is!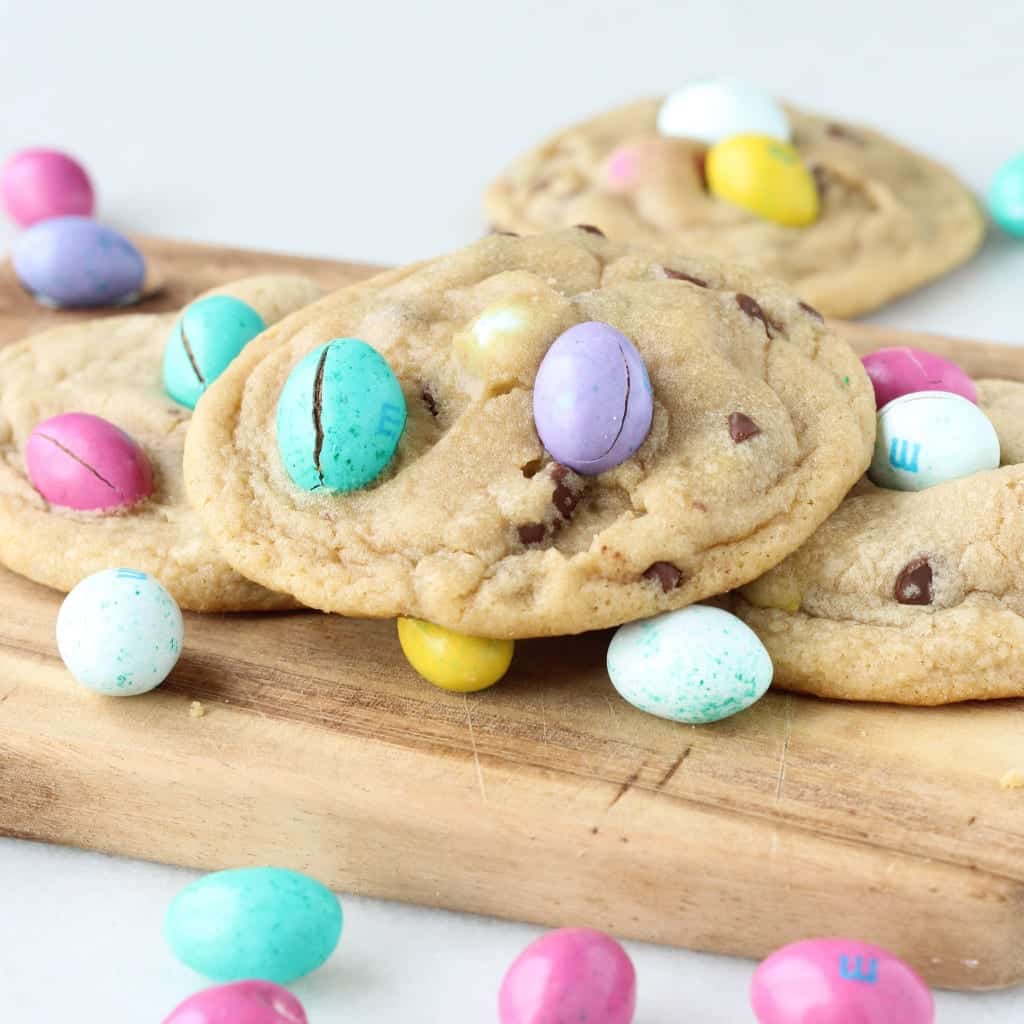 Are you concerned about having huge Peanut Butter M&M's in your cookie? I know I was.
Don't be! They are delicious!
You are happily chewing away thinking, "this is a fabulous chocolate chip cookie" when, BAM, you get a PB M&M and your eyes widen and all you can think to say is "mmmm can I have another?" And then the whole plate is gone…just sayin'…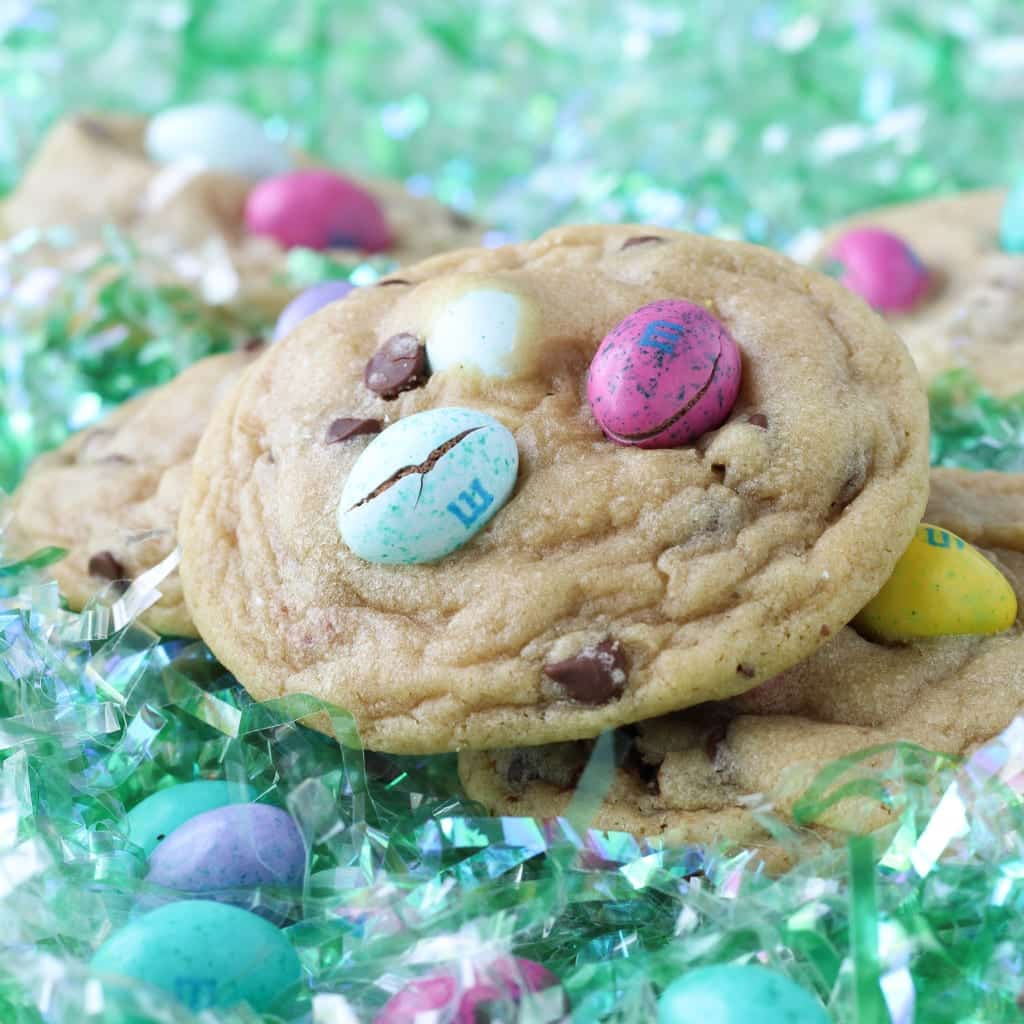 Use the adorable Easter Egg PB M&Ms if you like or make this amazing cookie recipe all year long with the standard ones…They will taste just as good! No Easter grass necessary.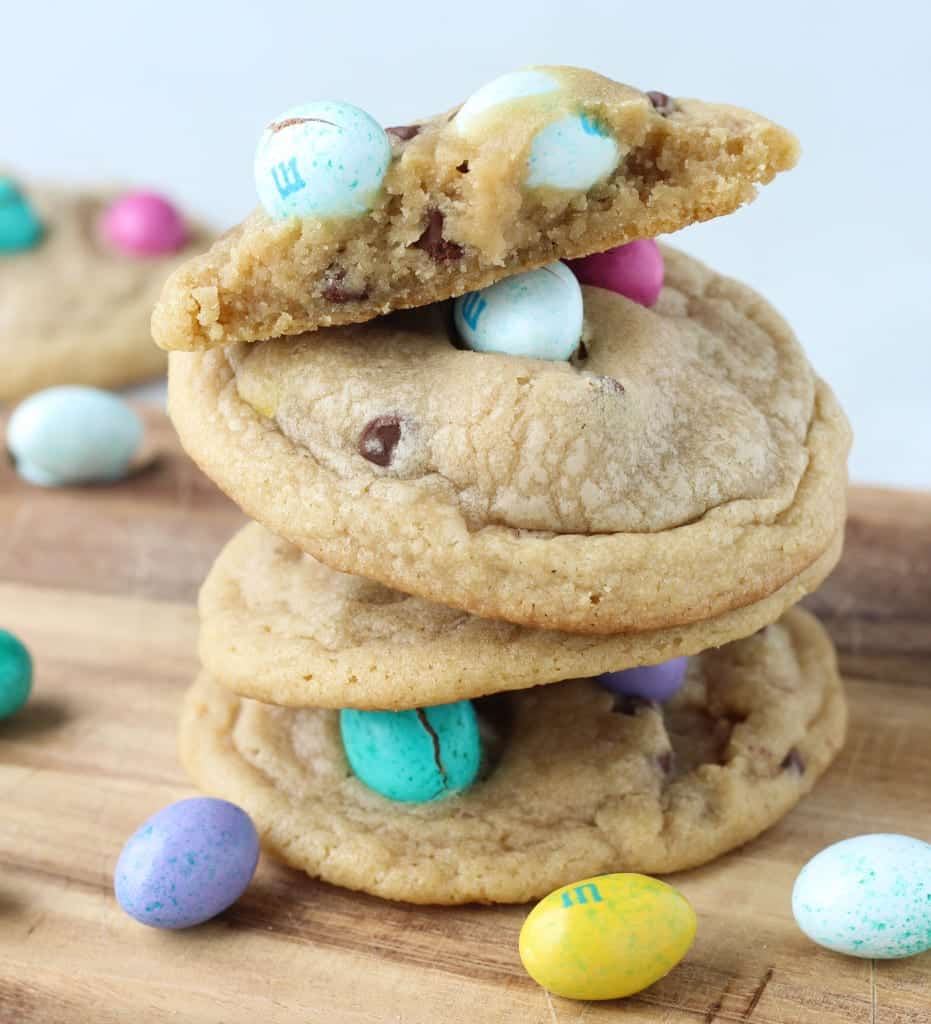 I got a leete carried away with the pictures...my bad. #sorryimnotsorry
Recipe
Peanut Butter M&M Chocolate Chip Cookies
These Peanut Butter M&M Chocolate Chip Cookies are thick and chewy with little bursts of creamy peanut butter! And perfectly decorated for Easter! Or use regular Peanut Butter M&Ms to enjoy these delicious cookies all year round!
Instructions
Preheat oven to 375° and line baking sheets with parchment paper.

Whisk together flour, baking soda, baking powder and salt in a medium bowl. Set aside.

Cream butter and sugars together in the bowl of a stand mixer until light and fluffy. I would not recommend using a hand mixer or trying to make this batter by hand.

Add eggs and vanilla, beating until well incorporated.

Gradually stir in flour in several additions. I usually do 5.

Stir in M&Ms and mini chocolate chips.

Refrigerate for 2 hours to overnight for the chewiest cookies. You can also skip this step, but your cookies will spread more.

Roll dough balls the size of half a tennis ball and place 1 inch apart on a cookie sheet.

Bake 9-10 minutes or until the edges are set but the centers still look underbaked.