In this unique Mini Chocolate Chip Cookie recipe coarse sea salt is combined with mini chocolate chips in the best cookies ever! They are chewy perfection!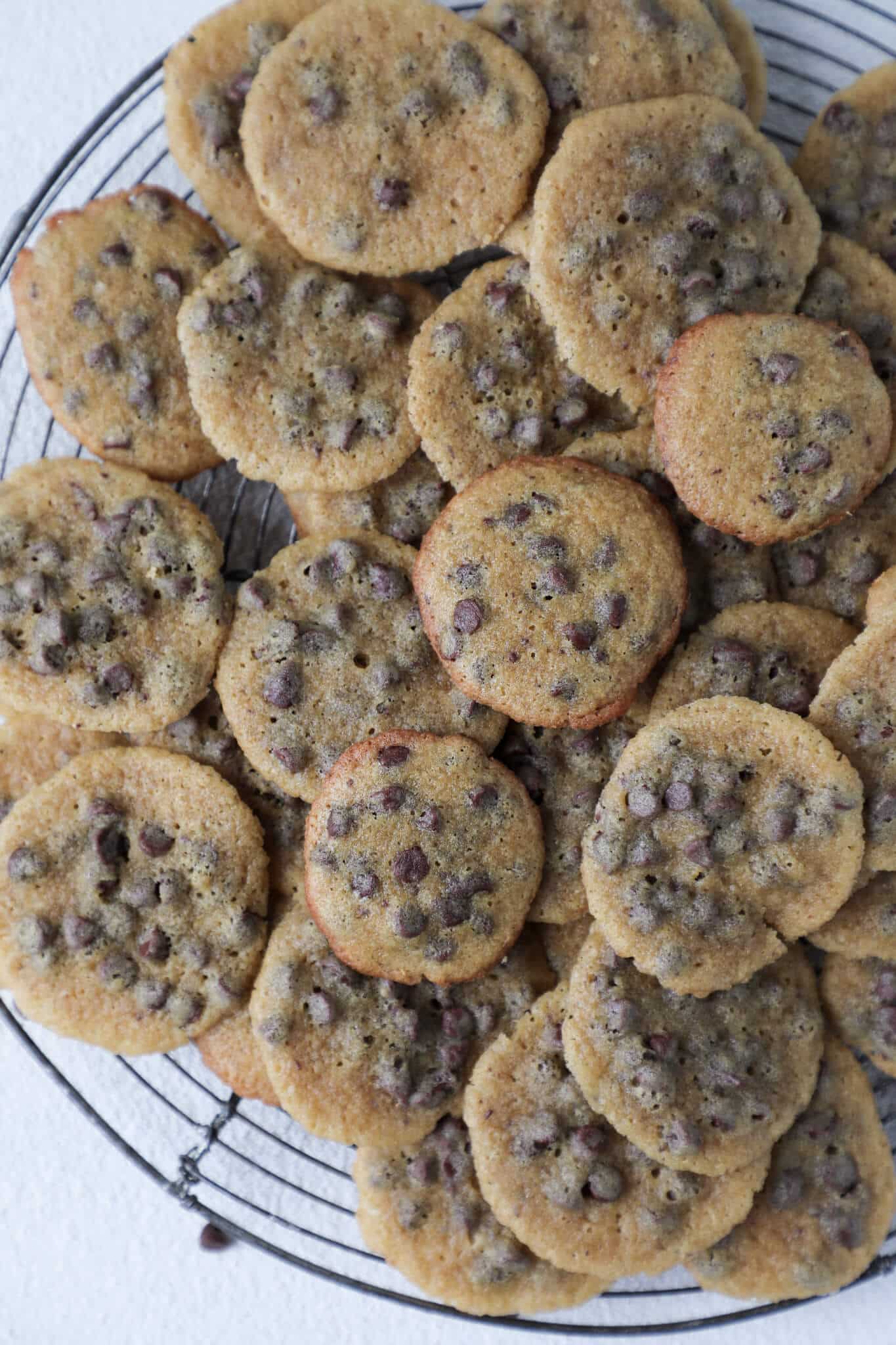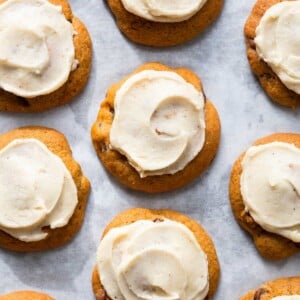 It snowed in Atlanta. I made mini Chocolate Chip Cookies. The world is upside down!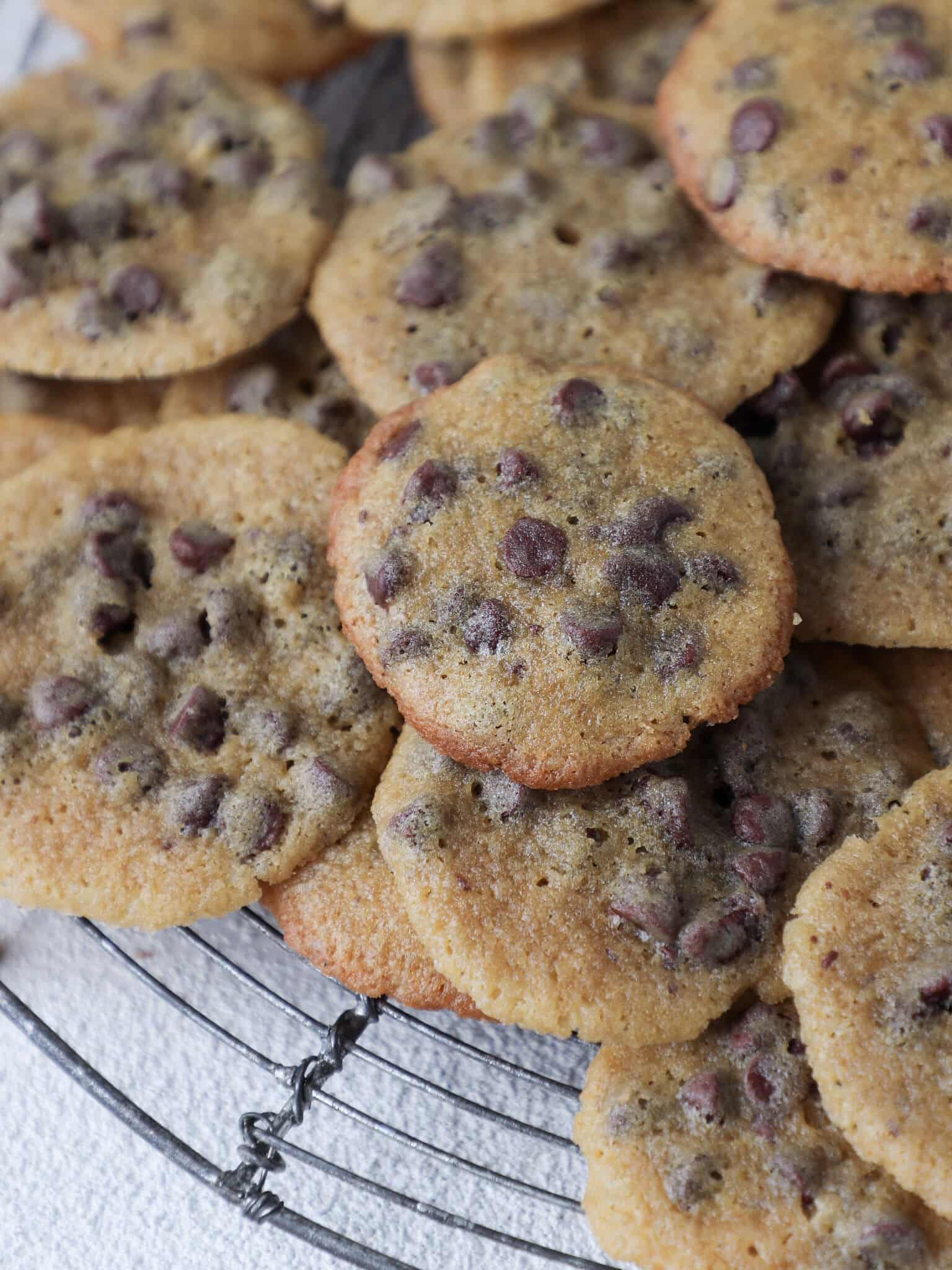 Normally I wouldn't pass up an opportunity the make the biggest, chewiest chocolate chip cookies ever. Still, yesterday my Husband requested that he be allowed to form his own cookies for baking. As I peered over his shoulder, I thought smugly, "Oh, those are way too tiny. He'll be begging me to make his next round." But then they came out of the oven, and they were just so darn cute, I decided to make them all tiny!
So perfect with the mini chips. Sometimes my husband is super right. He also named them: Silver Dollar Chocolate Chip Cookies. They are actually more quarter-sized, but who am I to rain on his parade?
Adorable, no?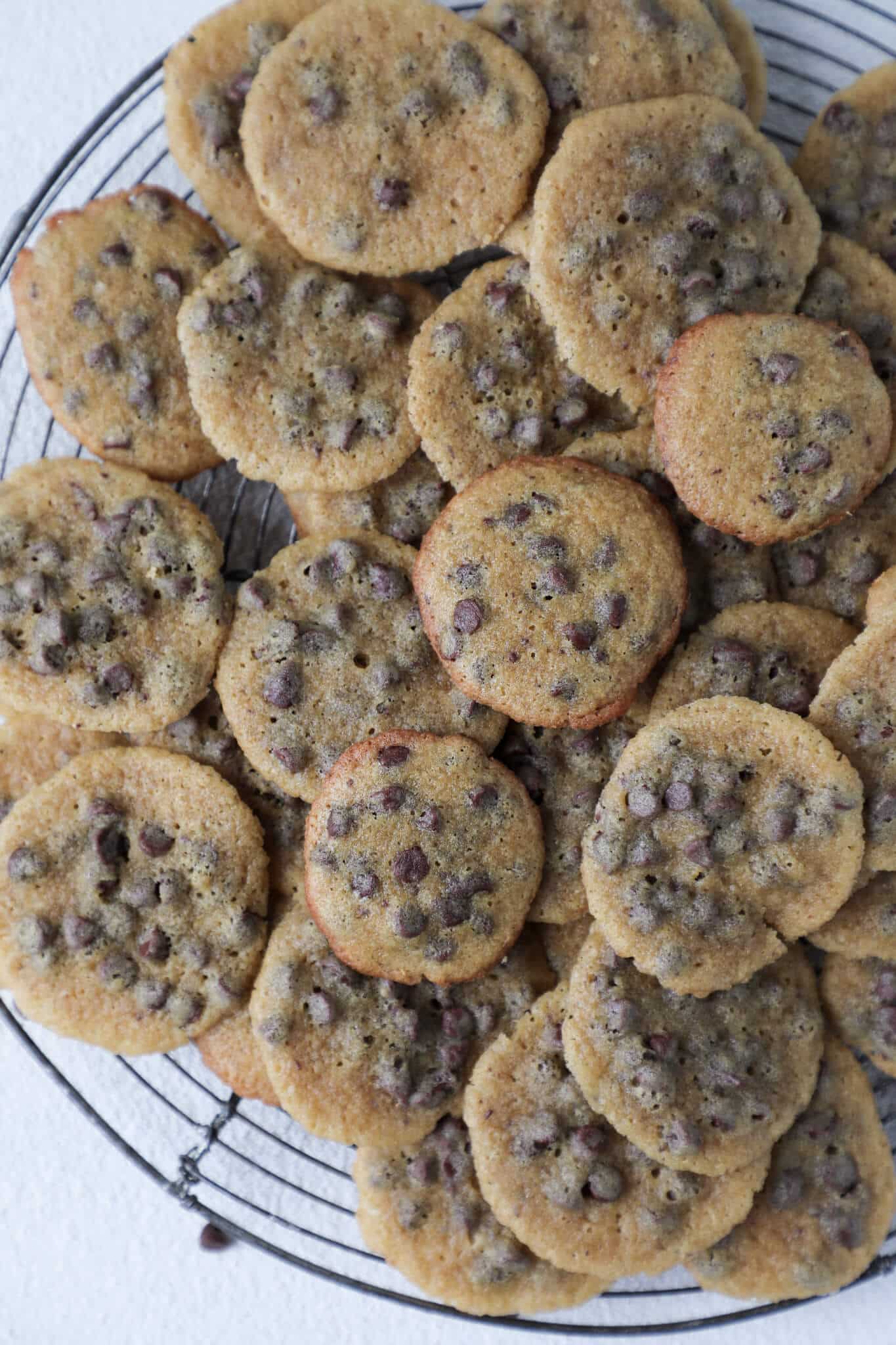 The combination of mini chips (read: more chocolate in every bite) and coarse-grained sea salt is magical. It is a subtle salty compliment to the chocolate. I'm going to start using coarse sea salt in all my chocolate chip cookies. Let's all take a moment to thank Shelly at Cookies and Cups for this revelation!
Do not be fooled by the little package. They still have a perfectly soft and chewy center with a crunchy, browned edge. Let's take a closer look…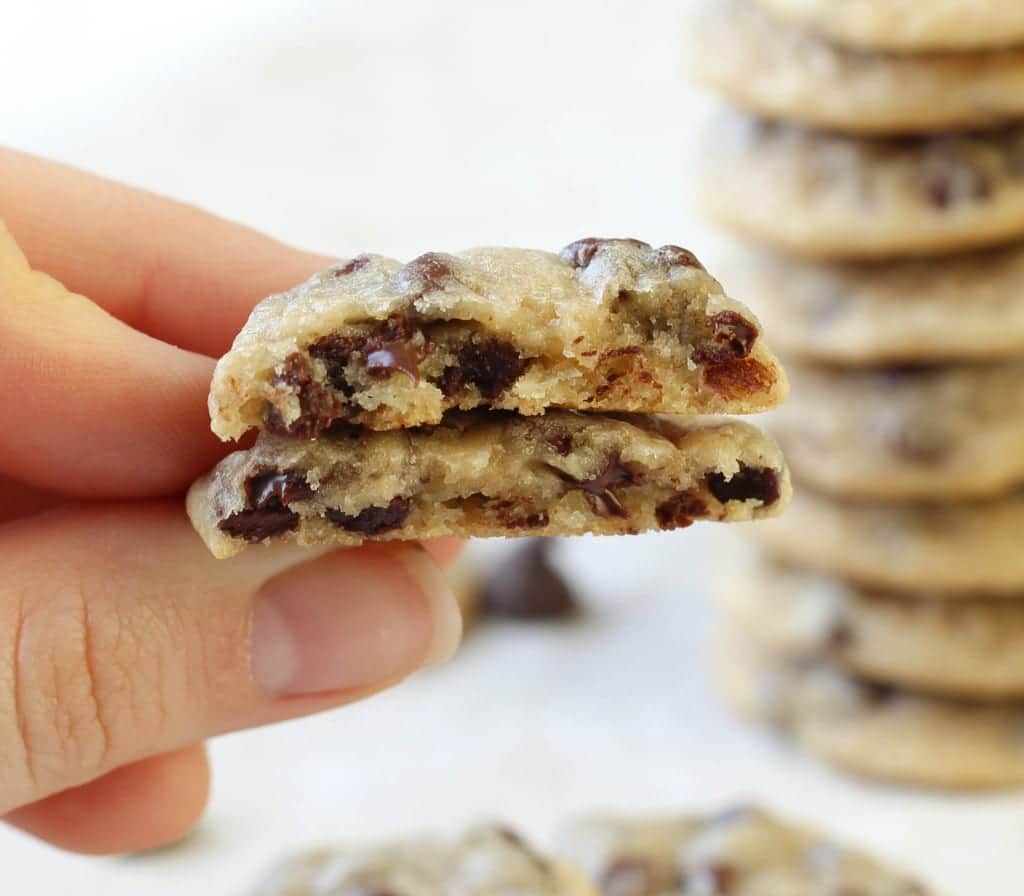 These mini cookies may sound like the perfect portion control, but these lil guys are not a dieter's friend unless you have a monk's willpower. Because before you are even done savoring the sweet, salty taste of one, you are reaching for another.
Little bites of awesome.
Now you can, and I did, use this same batter to make larger/normal sized cookies, and they will taste phenomenal!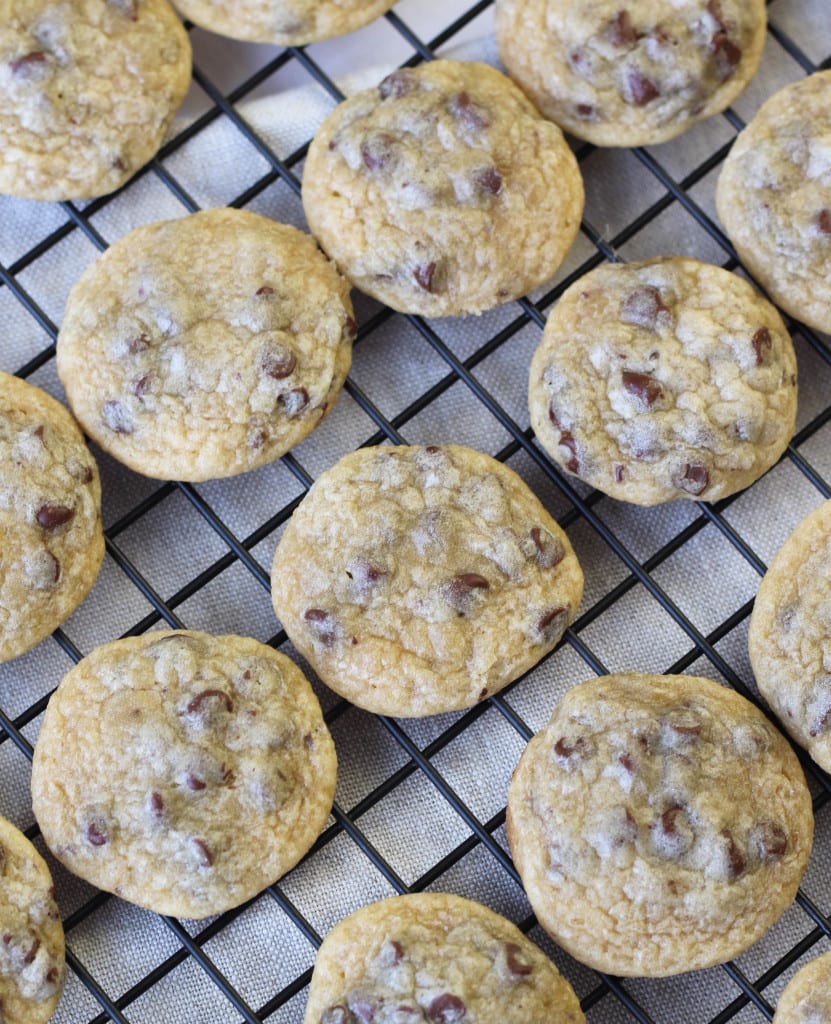 Mini Chocolate Chip Cookies
In this unique Chocolate Chip Cookie recipe coarse sea salt is combined with mini chocolate chips in the best cookies ever! They are chewy perfection!
Instructions
In a medium bowl combine flour, baking powder, baking soda and salt. Stir to combine and set aside.

Cream butter and sugars together in the bowl of a stand mixer until light and fluffy, about 2 minutes.

Add in eggs and vanilla, scrape down sides of bowl and continue mixing until completely incorporated.

Slowly add the flour mixture in several additions on low speed, scraping in between each one, until no more flour is visibly.

Keep the speed on low and add in the chocolate chips.

Cover dough with plastic wrap, secure with a large rubber band and refrigerate overnight or up to 48 hours.

When ready to bake, preheat the oven to 350°. Line baking sheets with parchment paper.

To make mini cookies, scoop with a teaspoon measure and make balls the size of a small melon ball. To make larger/normal sized cookies, scoop with a 3 tablespoon cookie scoop and place the dough 2 inches apart.

Bake 6-8 minutes for the small cookies and 9-11 minutes for the larger ones. Let the cookies cool 5-10 minutes on the baking sheet before moving them to a wire cooling rack. The cookies will not look done in the center when you take them out of the oven. This is okay, unless you are like my Husband, in which case, you will want to bake them an extra 2 minutes.
Notes
Yield: 24 large cookies and 90 (ish) Mini Cookies
You can also freeze these. After dough is completely chilled, roll into balls, place in a zip-top freezer bag and freeze. Bake (from frozen) for an extra minute or two following the directions above.
Recipe adapted from Cookies and Cups
Nutrition
Calories:
286
kcal
|
Carbohydrates:
32
g
|
Protein:
3
g
|
Fat:
16
g
|
Saturated Fat:
10
g
|
Polyunsaturated Fat:
1
g
|
Monounsaturated Fat:
4
g
|
Trans Fat:
1
g
|
Cholesterol:
68
mg
|
Sodium:
275
mg
|
Potassium:
61
mg
|
Fiber:
1
g
|
Sugar:
18
g
|
Vitamin A:
512
IU
|
Calcium:
37
mg
|
Iron:
1
mg
Like this? Leave a comment below!