These Banana Bran Muffins with blueberries are so moist they melt in your mouth and are packed with healthy ingredients like wheat bran, oat bran and flax seed meal!
Do you have a favorite healthy recipe masquerading as something indulgent? I have plenty of indulgent treats masquerading as healthy but very few that taste decadent but won't wreck your diet. These Blueberry Banana Bran Muffins are just that: crazy delicious but packed with fruit and fiber. I am really into faux-indulgent these days.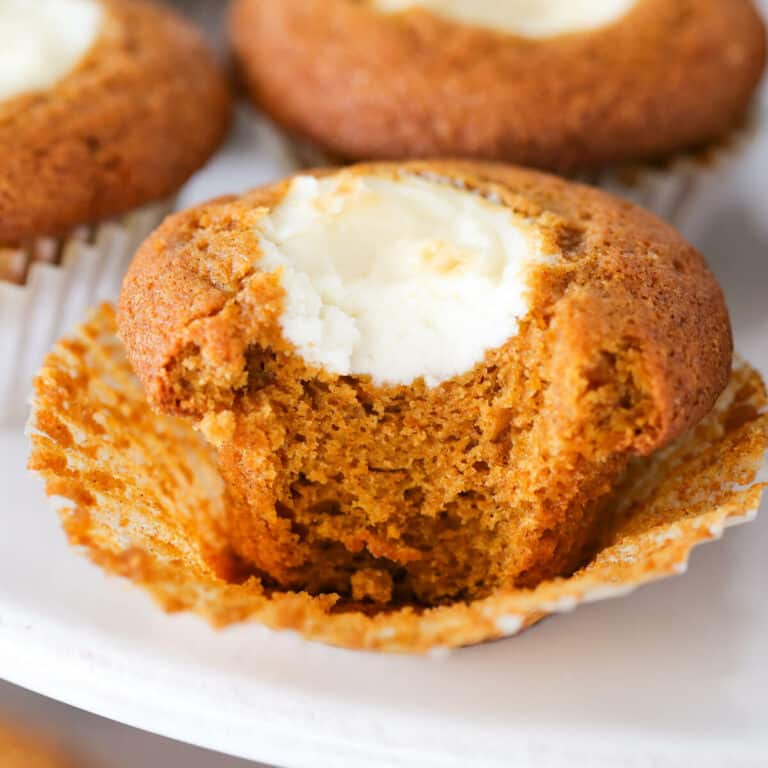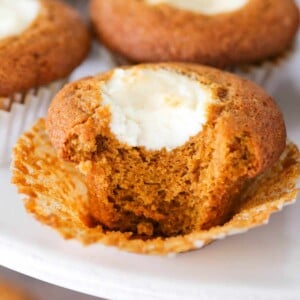 Good bran muffin recipes come and go but these Banana Blueberry Bran Muffins have stood the test of time. I have been making and improving upon them for the past four years. Very seldom does one try a bran muffin and say, "Holy cow that is ridiculously delicious!"
These muffins are packed with healthy wheat bran, oat bran, whole wheat flour, flax seed meal, bananas, and blueberries! They are so moist they melt in your mouth. Every time I make them my fiancé asks, with a mouthful of crumbs, "Are these bad for us?" Because they are that good!
I put them in the freezer to thaw as needed so that they last longer, but it's hardly necessary because they stay moist for days in a plastic, zip top bag and they honestly don't last that long.
You know those muffins and breads that only get better the blacker and riper your bananas? This isn't one of those recipes. I think it is best when the bananas have just started to spot brown and the skin is thin and they are fragrant but not pungent. You know what I mean!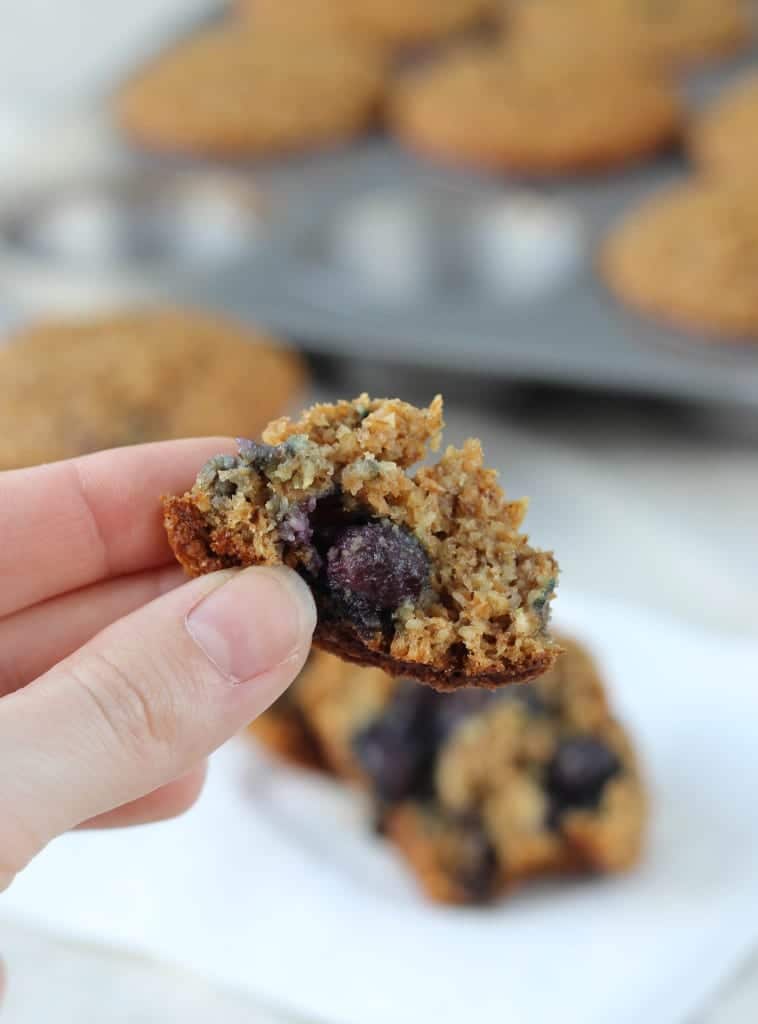 So grab that left over buttermilk and whip up a double batch of these Blueberry Banana Bran Muffins right now. After one bite you are going to wonder where these have been all your life, and why every other bran muffin now tastes dry and unsatisfying.
The Best Blueberry Banana Bran Muffins EVER
These Blueberry Banana Bran Muffins are so moist they melt in your mouth and are packed with healthy ingredients like wheat and oat bran and flax seed meal!
Instructions
Preheat the oven to 400° and either grease 12 muffin cups or line with liners. They are even more moist when you use muffin liners.

Mix buttermilk and wheat bran and set aside to soak. In another medium bowl mix together all the remaining dry ingredients.

In a large bowl add egg, sugar, oil, banana and vanilla and mix until well combined. Gently stir the dry mixture and buttermilk mixture into the egg mixture and mix until just combine and a few lumps remain. Fold in the blueberries being careful not to over mix.

Pour into prepared muffin cups and bake for 20 minutes or until a toothpick comes out a few crumbs clinging to it. Cool 5 minutes in tins and then turn out onto rack to cool completely.
Nutrition
Calories:
206
kcal
|
Carbohydrates:
33
g
|
Protein:
5
g
|
Fat:
9
g
|
Saturated Fat:
1
g
|
Polyunsaturated Fat:
3
g
|
Monounsaturated Fat:
5
g
|
Trans Fat:
1
g
|
Cholesterol:
16
mg
|
Sodium:
160
mg
|
Potassium:
282
mg
|
Fiber:
6
g
|
Sugar:
17
g
|
Vitamin A:
77
IU
|
Vitamin C:
3
mg
|
Calcium:
74
mg
|
Iron:
2
mg
Like this? Leave a comment below!
Adapted from Allrecipes.com