These Lemon Poppyseed Muffins are packed with lemon flavor and just the right amount of poppyseed! They are moist and tender on the inside with a nice crunch on top!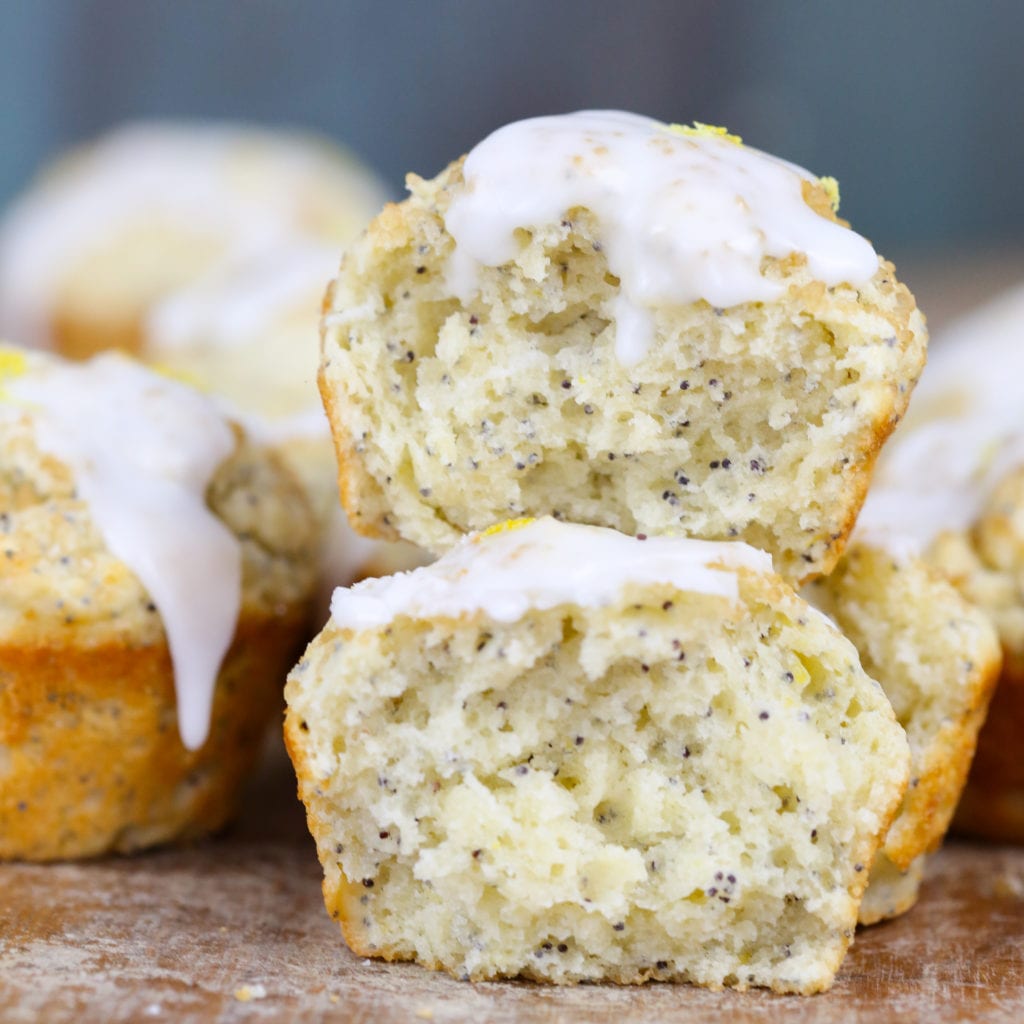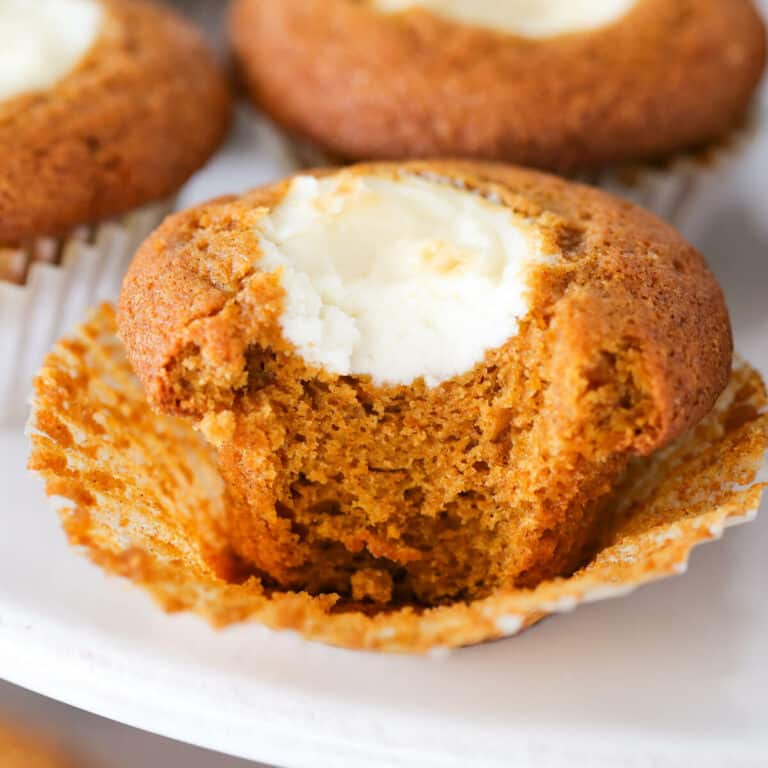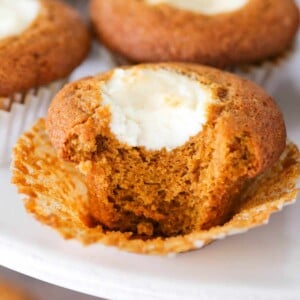 I have just accepted that I am having a breakfast carb moment. I'm going to own it! There is something so comfortable about a muffin. Sure, they are portable and that is exciting, but nothing says "coffee break" quite like a muffin.
Full disclosure: I rarely eat muffins (because, umm, hello scones?!). If I do, it is imperative that they are flavorful, soft, moist and that I have a warm cup of coffee in my other hand!
These lemon poppyseed muffins are bursting with lemon flavor from the inside out. There are three seemingly small things that make the lemon flavor shine.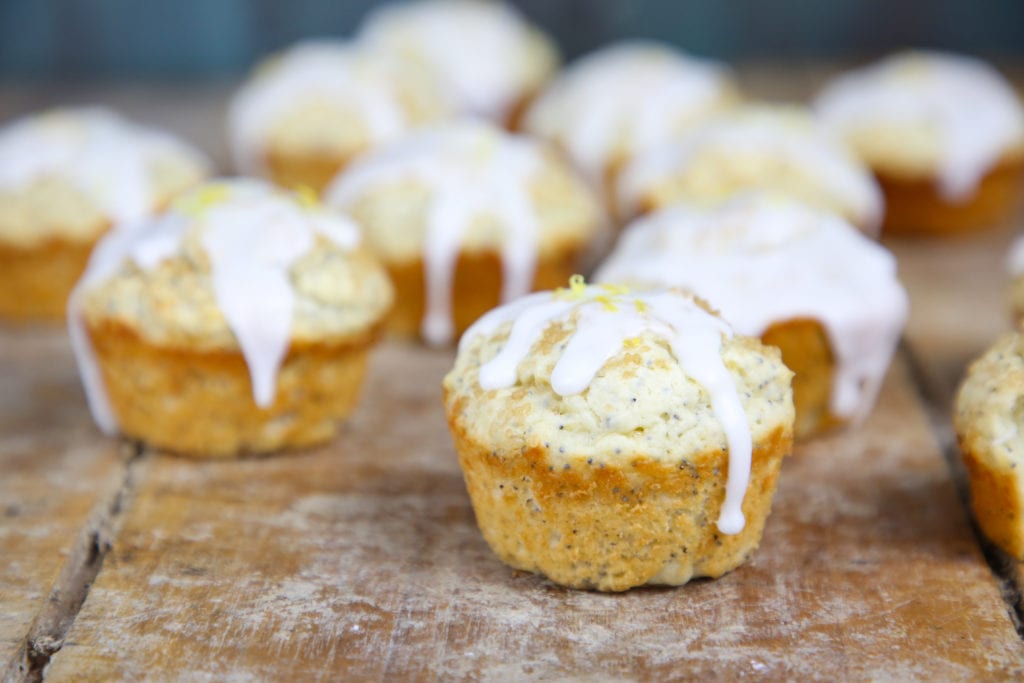 How to make the most lemony Lemon Poppyseed Muffins:
Adding the zest to the sugar allows the oils to be pulled out of the zest and into the sugar. Think of it like more for your zesting money.
There is just enough lemon juice to add flavor but not make the texture dense or gummy.
Lastly, the glaze on top adds a little extra sweetness and really punches up the lemon flavor.
These muffins need no adornment. They are just as delightful straight from the oven as they are pulled from the freezer as a quick on-the-go breakfast; however, they are phenomenal when warmed with just a hint of cream cheese.

And may I humbly suggest that some tart cherry preserves or wild blueberry jam will make these muffins absolutely shine! If you aren't putting cream cheese and a dollop of jam on your toast or muffins, you are missing out. I keep a loaf of this Cherry Pecan Sourdough pre-sliced in my freezer so that I can toast it and then slather it with cream cheese and whatever preserves I've got on hand. And, no, that has nothing to do with these ridiculously delicious lemon poppyseed muffins, but just a little free chef advice for you.
Lemon Poppyseed Muffins
These Lemon Poppyseed Muffins are packed with lemon flavor and just the right amount of poppyseed! They are moist and tender on the inside with a nice crunch on top!
Instructions
Make the Muffins:
In a small bowl combine lemon zest and sugar. Allow to sit. The longer it sits, the more flavorful the muffins will be.

Preheat oven to 350°F and spray muffin tins with non-stick cooking spray or butter.

In the bowl of a stand mixer cream together butter and sugar until light and fluffy. Slowly add eggs one at a time, beating between each addition to incorporate. Scrape down bowl as necessary.

Meanwhile whisk together the sour cream and lemon juice in one bowl, and then in a separate bowl combine flour, soda, powder, salt and poppyseeds, whisking to distribute.

Add the sour cream mixture to the stand mixer and beat to combine. Add the dry ingredients and mix just to combine.

Immediately scoop into prepared tins, sprinkle with turbinado sugar (optional) and bake in preheated oven for 10-15 minutes
Make the Glaze:
In a medium bowl combine sugar and lemon juice. Adding lemon juice slowly, while whisking, until glaze reaches a consistency where it is just thin enough to run off the edge of your whisk.

Glaze muffins while still hot for a thinner coating or when cooled completely for a thick glaze situation.
Nutrition
Calories:
306
kcal
|
Carbohydrates:
46
g
|
Protein:
4
g
|
Fat:
13
g
|
Saturated Fat:
7
g
|
Polyunsaturated Fat:
1
g
|
Monounsaturated Fat:
3
g
|
Trans Fat:
1
g
|
Cholesterol:
61
mg
|
Sodium:
261
mg
|
Potassium:
75
mg
|
Fiber:
1
g
|
Sugar:
29
g
|
Vitamin A:
389
IU
|
Vitamin C:
3
mg
|
Calcium:
86
mg
|
Iron:
1
mg
Like this? Leave a comment below!