Cinnamon Sugar Twists are an easy dessert you can make with puff pastry scraps! Only three ingredients and you have a delicious dessert!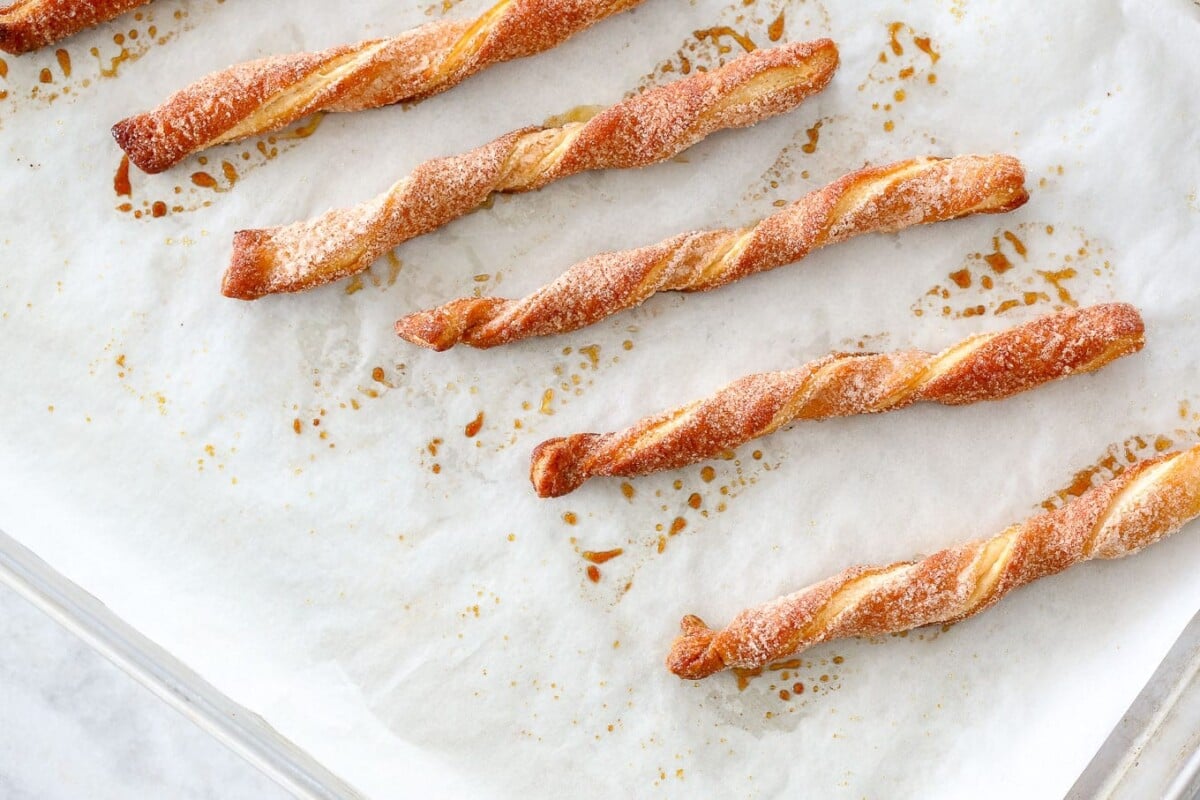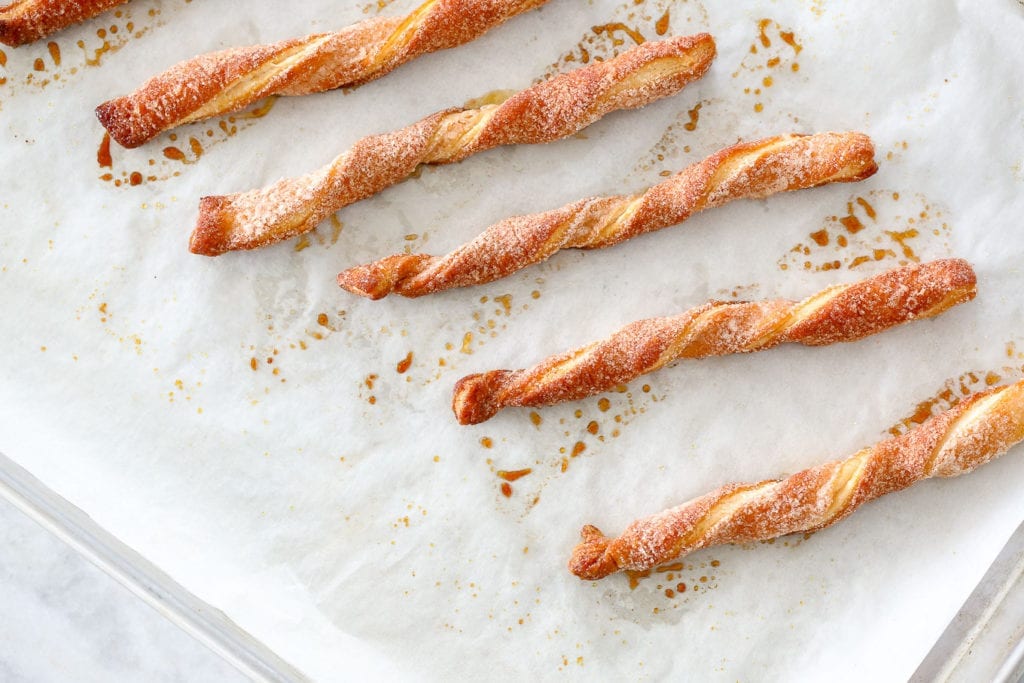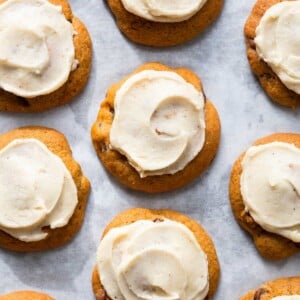 Something magical happens when puff pastry is combined with cinnamon sugar. The butter from the puff and the caramelized sugar intertwine in a way that seems almost impossibly delicious!
These Cinnamon Sugar Twists are perfect for easy entertaining. You can even make them several days in advance, though good luck not eating them all before your guests arrive!
You've been warned!
I usually save my puff scraps from making either classic puff pastry or inverse puff pastry, and then make small batches of these whenever I have enough dough, but you can also just make them with a whole sheet of puff pastry!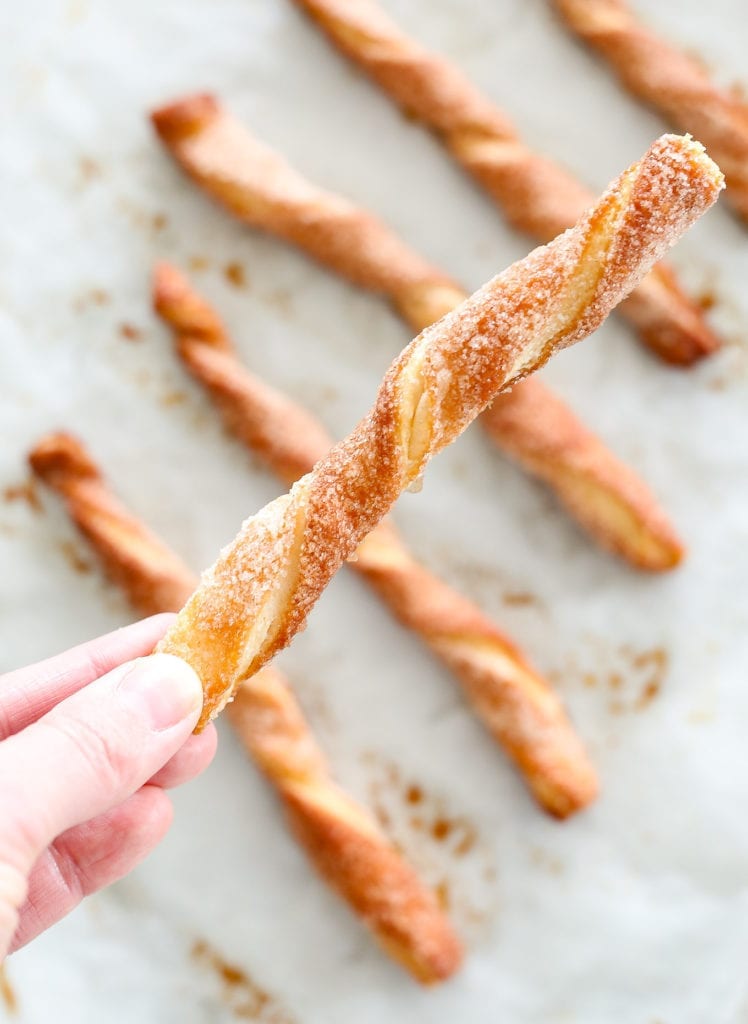 Honestly these are so easy, I feel a little guilty even calling this a recipe! You could use store-bought cinnamon sugar and just wing it! The only way to mess them up is to not observe the Cardinal Rules of Puff or not use enough sugar!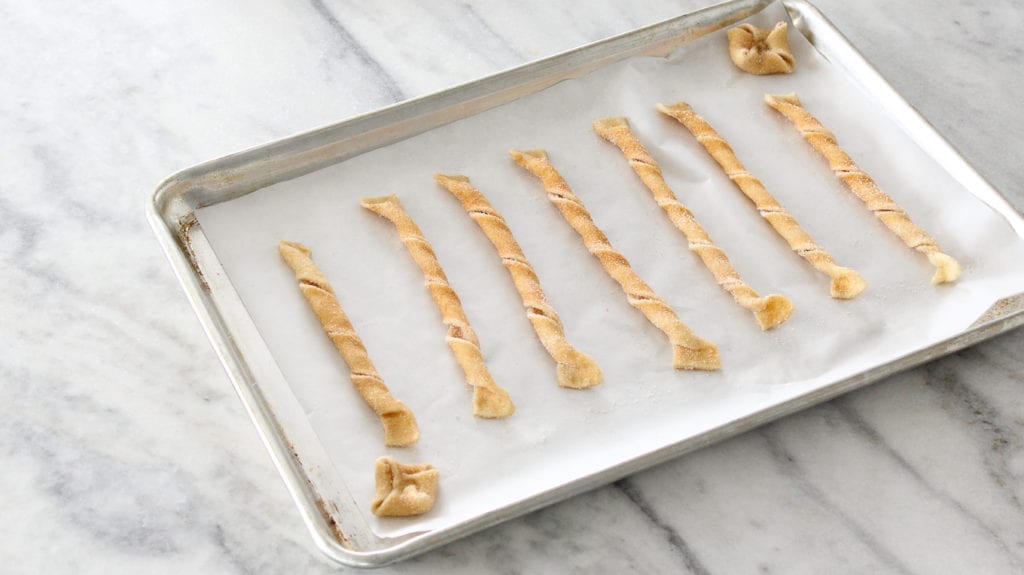 So go forth armed with this fantastically simple "recipe" and make some cinnamon sugar twists! You could also use pie dough for as well. It won't be quite the same but they will be wonderful all the same.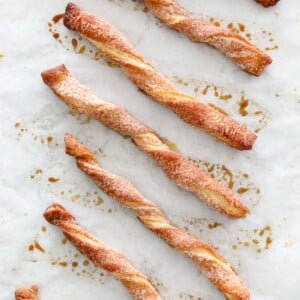 Cinnamon Sugar Twists
Cinnamon Sugar Twists are an easy dessert you can make with puff pastry scraps! Only three ingredients and you have an addictingly delicious dessert!
Instructions
Preheat oven to 375°F

Whisk together 345g sugar with 12 g cinnamon in a bowl. Pour some on the counter and add additional granulated sugar on top. Roll cold puff pastry scraps in cinnamon sugar. Sprinkle more on top as you go to work sugar into the dough.

Roll to 1/8 inch. Work quickly so that the puff is still cold.

Cut ½ inch strips using a pizza cutter or knife.

Starting at one end twist one strip of dough until a tight spiral is formed. Place on a parchment lined baking sheet. Press the ends of the dough down slightly to keep it from unrolling.

Continue with the remaining dough.

Chill in the refrigerator about a half an hour or until the dough is completely cold.

Bake in preheated oven 15-20 minutes or until the dough is a dark golden brown and the sugar has caramelized.

Cool completely before storing. Store in an air-tight container at room temperature for up to 3 days. You can refresh them in the oven if desired after a few days. This will make them taste freshly baked.
Nutrition
Calories:
201
kcal
|
Carbohydrates:
33
g
|
Protein:
1
g
|
Fat:
8
g
|
Saturated Fat:
2
g
|
Polyunsaturated Fat:
1
g
|
Monounsaturated Fat:
4
g
|
Sodium:
50
mg
|
Potassium:
16
mg
|
Fiber:
1
g
|
Sugar:
23
g
|
Vitamin A:
3
IU
|
Vitamin C:
1
mg
|
Calcium:
10
mg
|
Iron:
1
mg
Like this? Leave a comment below!