Numerous friends and family encouraged me downright pressured me to journal and blog about my experience in culinary school, but as I sat here staring at a blindingly white page and a blinking cursor, I couldn't think of one thing to say.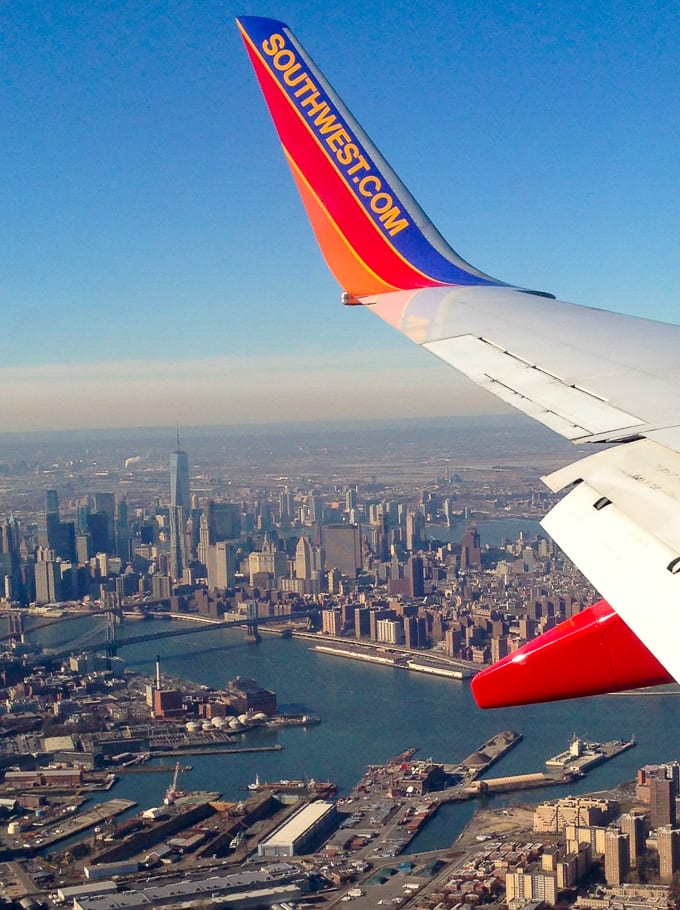 Except maybe…it's crazy.
It's somehow different and exactly as I imagined it: A whirlwind of activity, baking and learning. Spoiler Alert: Read update two, three and four!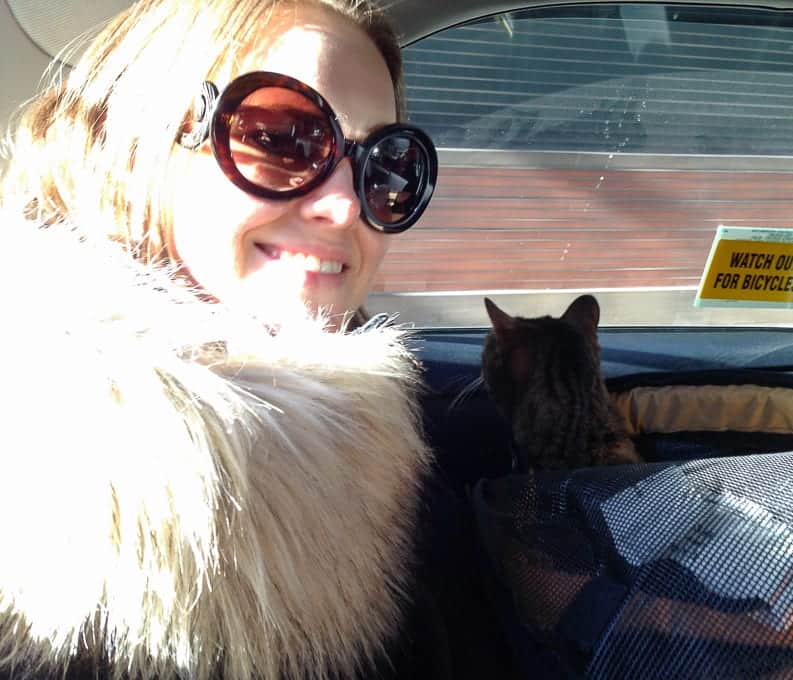 [Doesn't everyone's cat like to look out the window in taxi cabs?]
After we all have a little chuckle at the ironic twist where I get food poisoning the night before culinary school, we can get to my first day of class, which began something like this…
Chef Jurgen: "You are the baker for today."
Me (out loud): "Yes, Chef!"
Me (to myself): "Whhhaaaat?! You mean I could possibly burn and ruin EVERYONE'S cookies? On the very first day? Lindsey, breathe."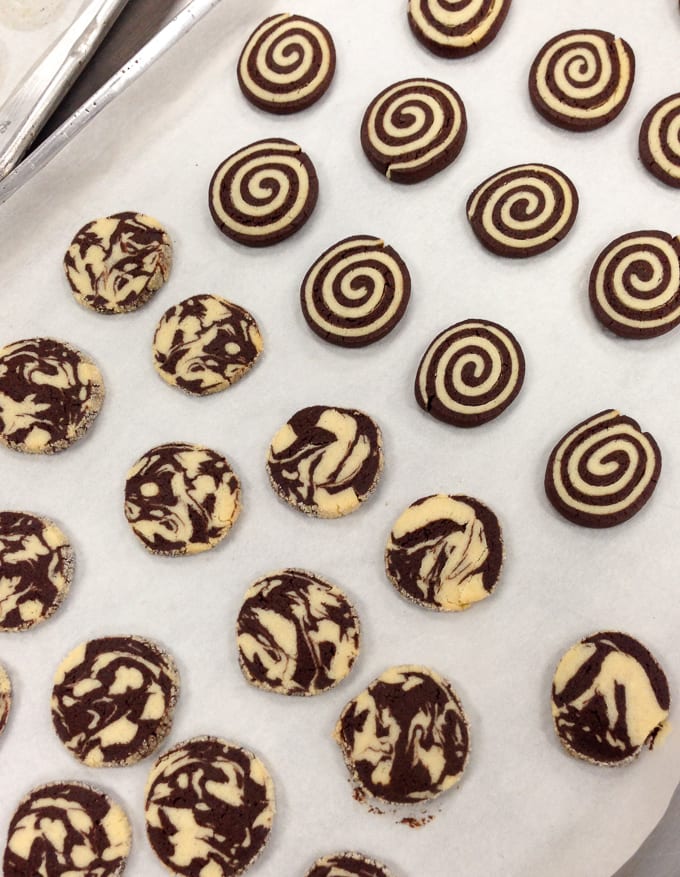 I am relieved to tell you that I did not burn anyone's cookies that day, nor did I spill anything (much to the shock of everyone who knows me), nor cut myself unless you count when the giant box of plastic wrap bit me, which I absolutely do not.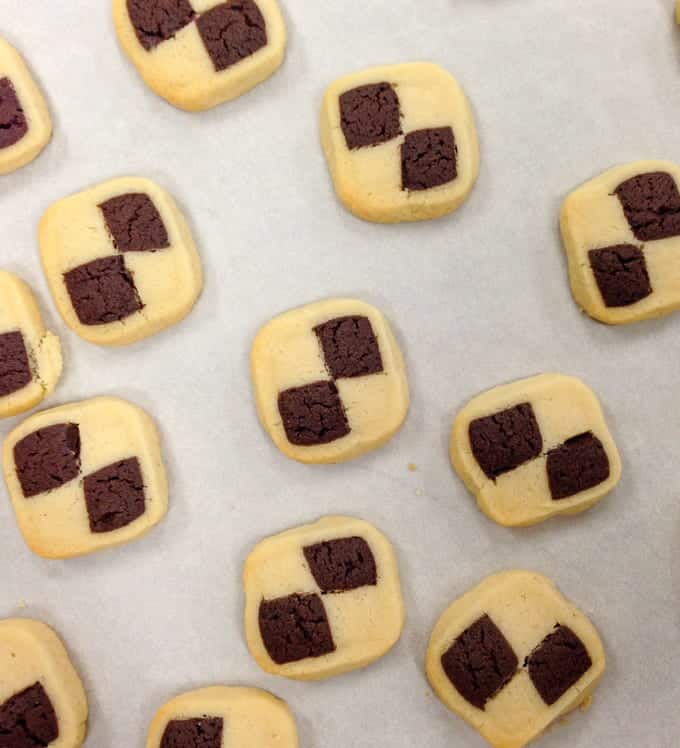 This first week we've breezed through cookies and the baking science behind their various textures and moved swiftly on to tarts and pies!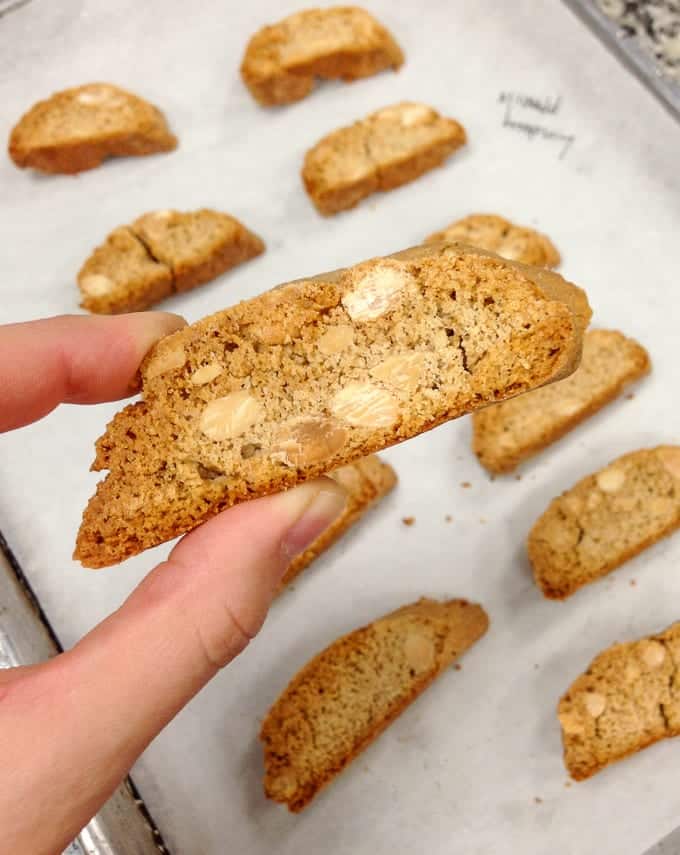 We had our first written test and our first practical exam during which we had 30 minutes to scale, make and bake these vanilla crescent cookies.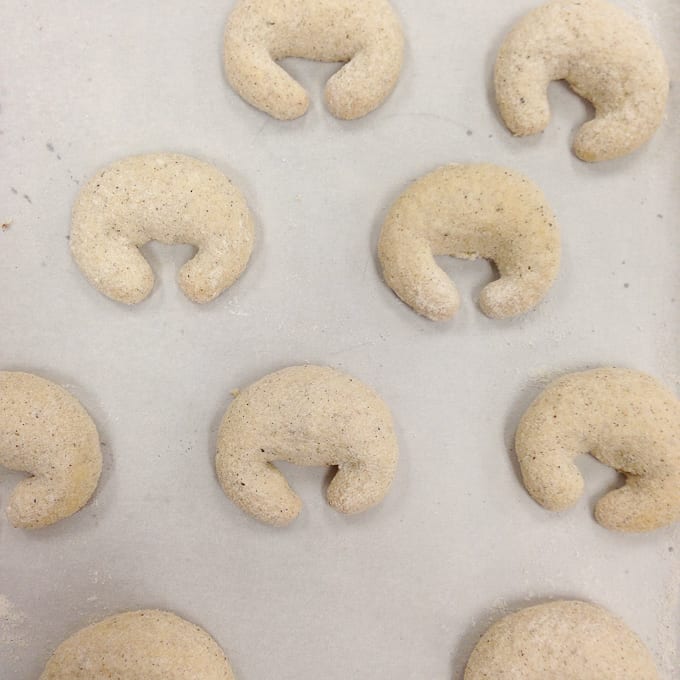 As a non-edible bonus, I've met some fantastic people from all over the world! My partner in crime, I mean in baking, is from Mexico City. I speak to her in Spanglish and she speaks to me in a mixture of English and sarcasm. It's a beautiful thing.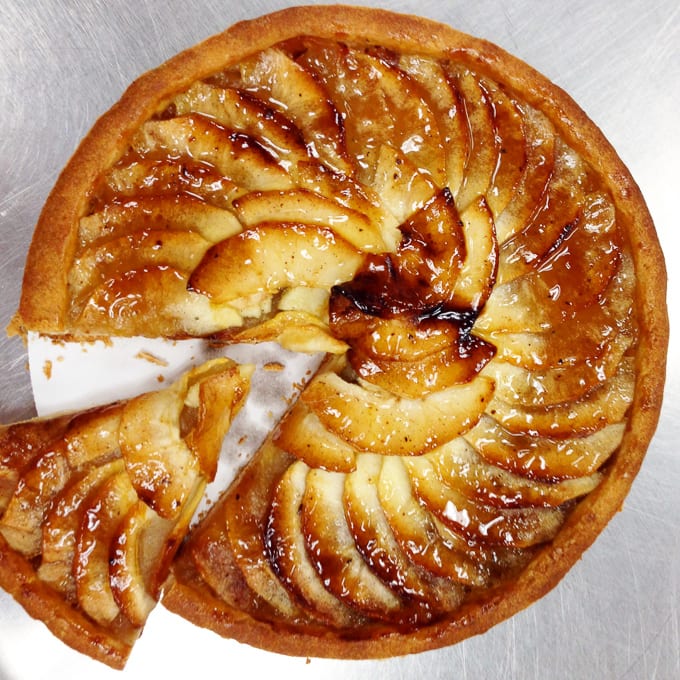 I can tell you, as my first full week draws to a close, that the hectic schedule, impossibly fast paced environment, lofty expectations and unattainable deadlines feel almost normal. I find myself organizing and obsessively cleaning my teenie tiny countertop workspace in my apartment and working as quickly and as efficiently as possible. Mid-slowcooker-chili-prep I needed to remind myself to chillax; it's just dinner.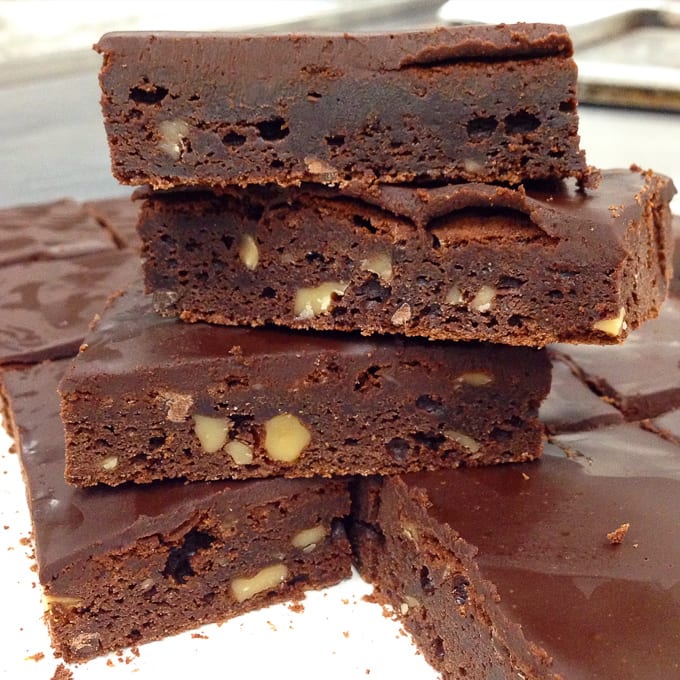 I'm still not quite sure how I'll integrate my experience at the International Culinary Center into AHC, but I can tell you that it will be impossible to keep the new techniques, helpful hints and nerdy scientific facts out of my posts and recipes. After this first week, I am even more excited to share my new knowledge and just bring you along for the ride.
If you want to come that is. If not, I definitely intend to continue posting delicious treats, more cupcakes than is totally necessary, and my savory culinary creations. I'm super pumped and I hope you are too! Be sure to follow me on Instagram or Twitter for all my daily updates!
And these next cookies...are my absolute favorite so far. They don't call them Chocolate Heaven Cookies for nothin'!