The flavor of this Homemade Beef Stock is deep, rich, and complex. The flavors from the wine, vegetables, beef and veal bones all meld together to create a magnificent stock that will put any store-bought variety to shame!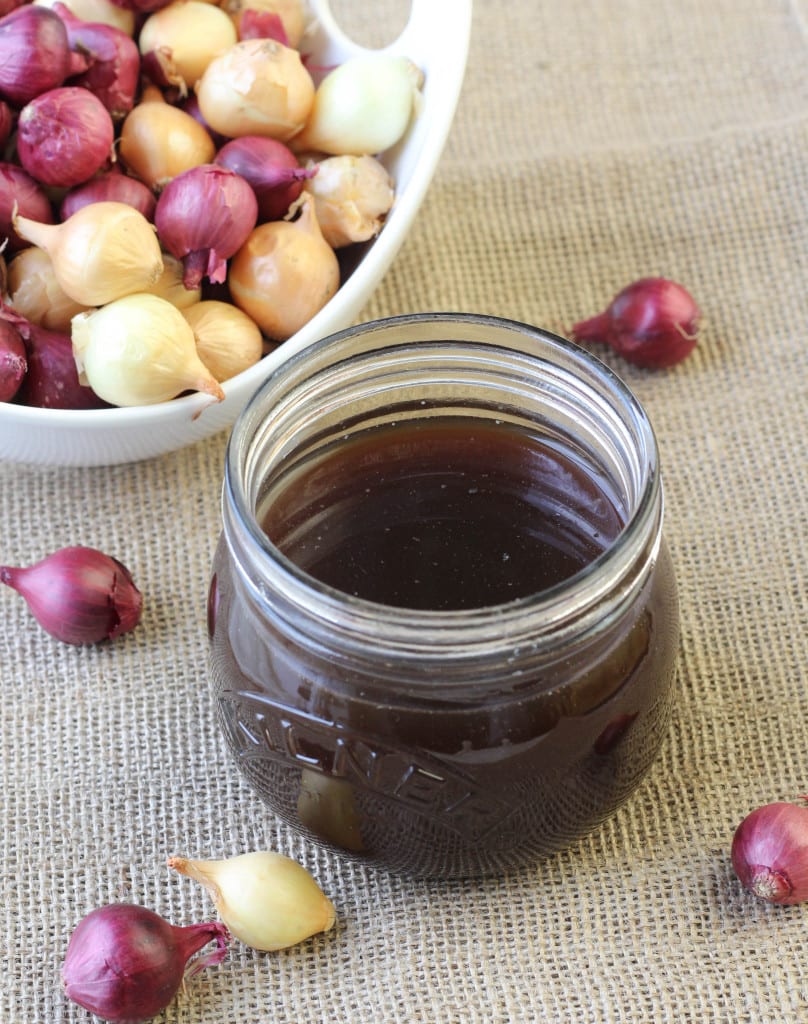 I know that beef stock is a really strange Valentine's Day post, but I can totally explain. Starting at the beginning of this week all anyone could talk about was how it was how it is going to snow in Atlanta again and how there were going to be massive power outages and, essentially, life as we know it would be temporarily over. In light of the impending Atlanta Wintergate 2.0 I felt it would be foolish to bake cupcakes (what I really wanted to post today) when we could potentially be without power for several days. Wouldn't it be more prudent to make beef stock and some hearty dishes that we could survive on when the insane weather struck? Indeed.
So here we are with Homemade Beef Stock. Happy Valentine's Day!
I don't watch too many cooking shows (shocking, right?!), but recently I started watching Martha Stewart's Cooking School. There is something about Martha that makes me want to do everything better. And more beautifully.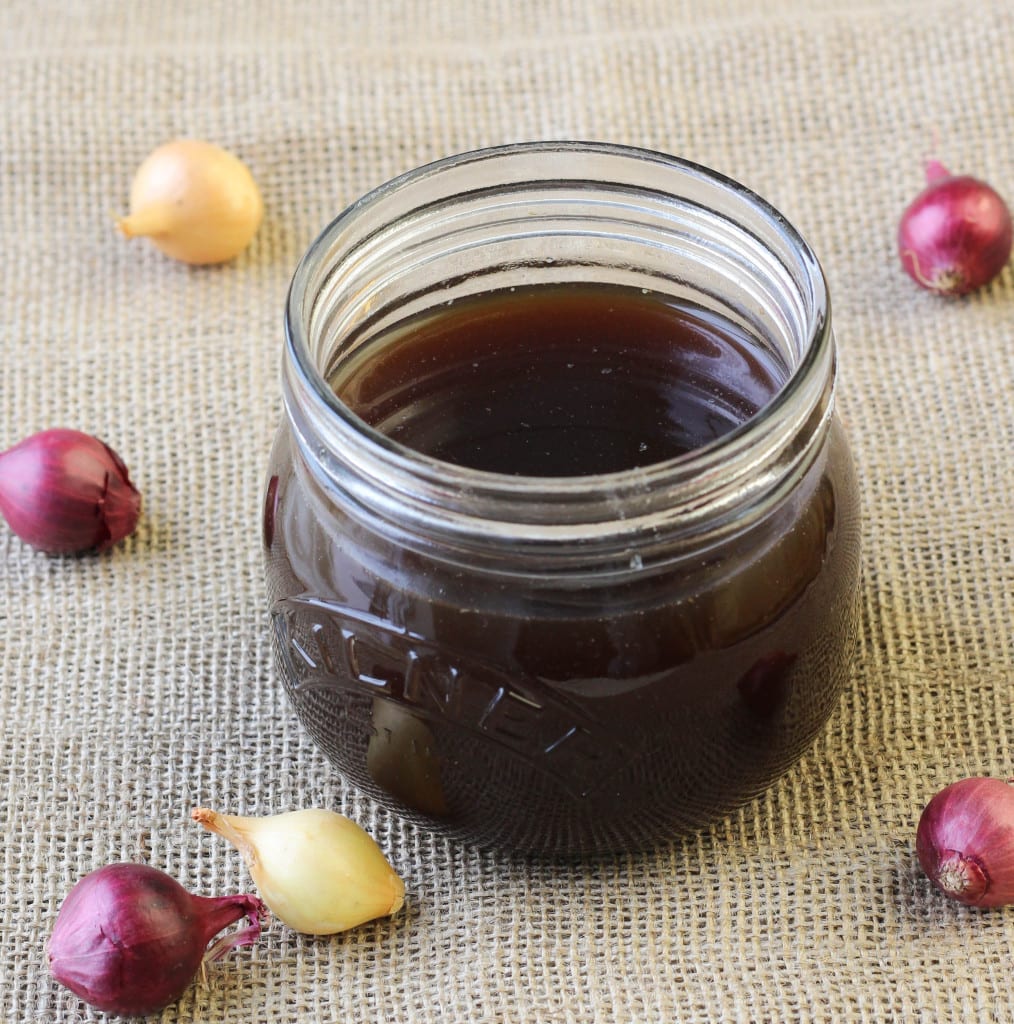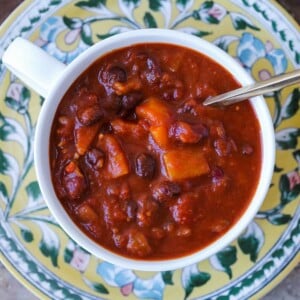 In one recent show on onions she made French Onion Soup with homemade beef stock. My Husband and I will drive 45 minutes to eat our favorite French Onion Soup in Atlanta. No, seriously. It's that good! Well that got me thinking, if I am so in love with my chicken broth recipe, wouldn't homemade beef stock be just as good!
After that I couldn't get it out of my mind and I started thinking of all the yummy dinners I could make with this rich, luscious beef broth. The beef melt sandwiches I could enhance with it…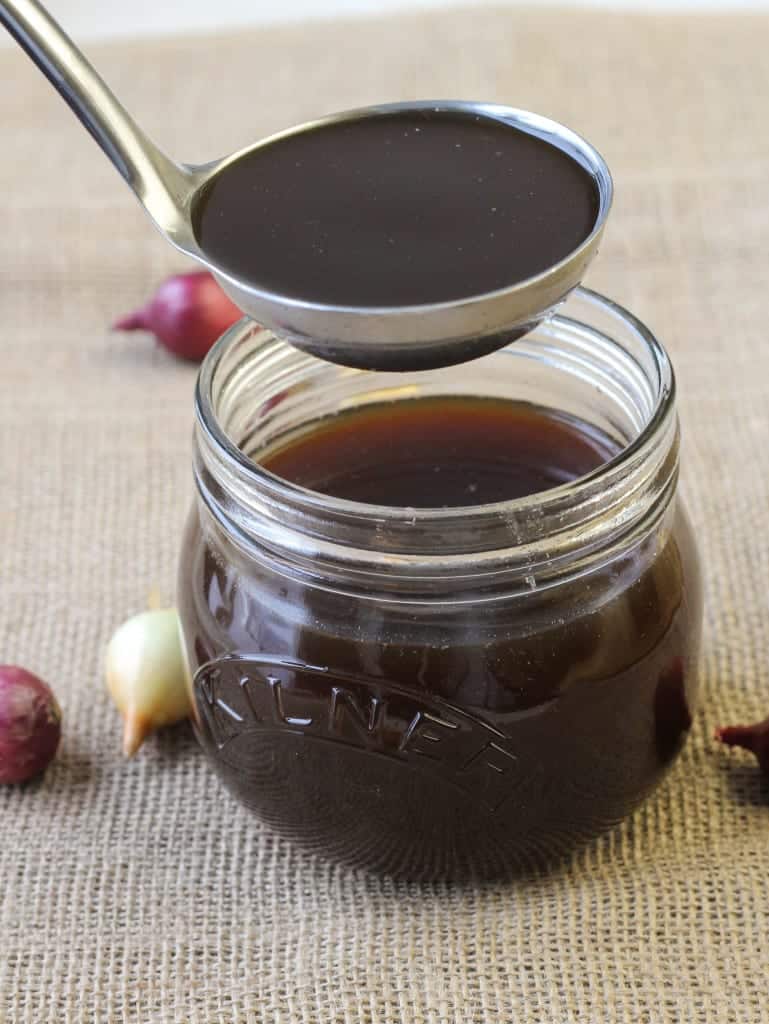 Martha's recipe calls to roast the vegetables, bones and meat prior to simmering, which means dirtying an extra pan, but I am here to tell you it was so worth it! The flavor is deep, rich, and complex. The wine, vegetables, beef and veal flavors all meld together to create a magnificent stock.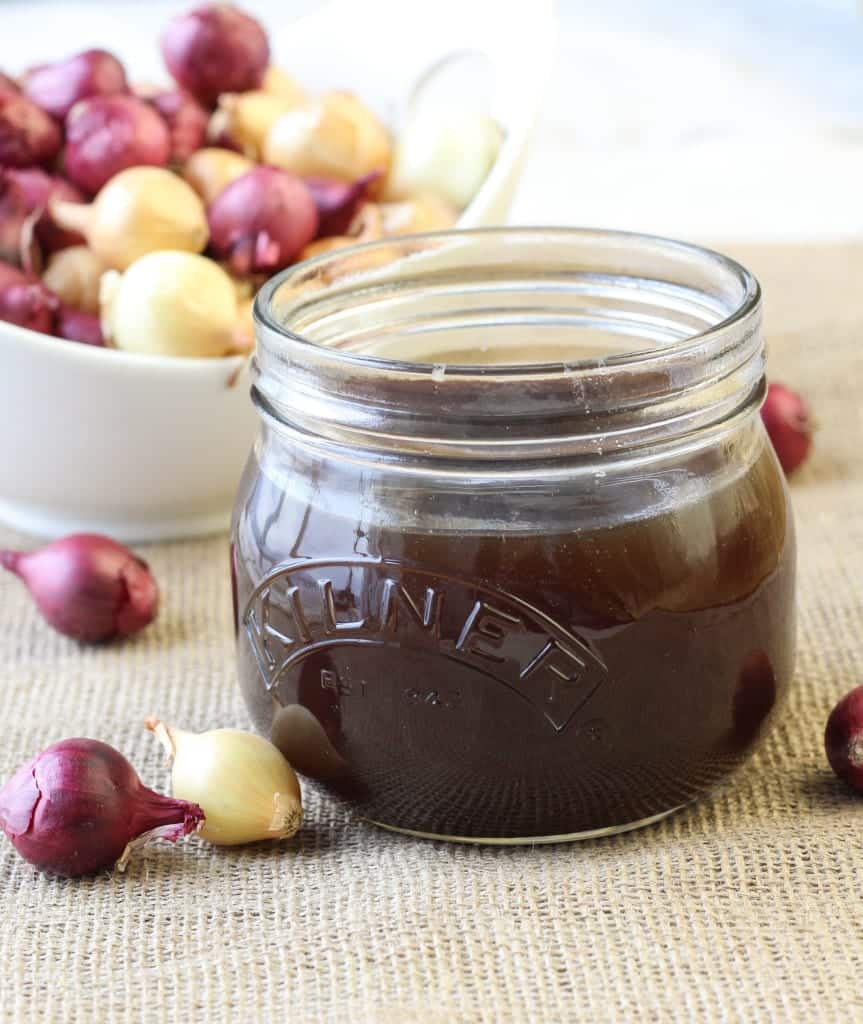 I loved being able to make it salt-free, because beef stock (and French Onion Soup) is known for being almost unbearably salty and often bland.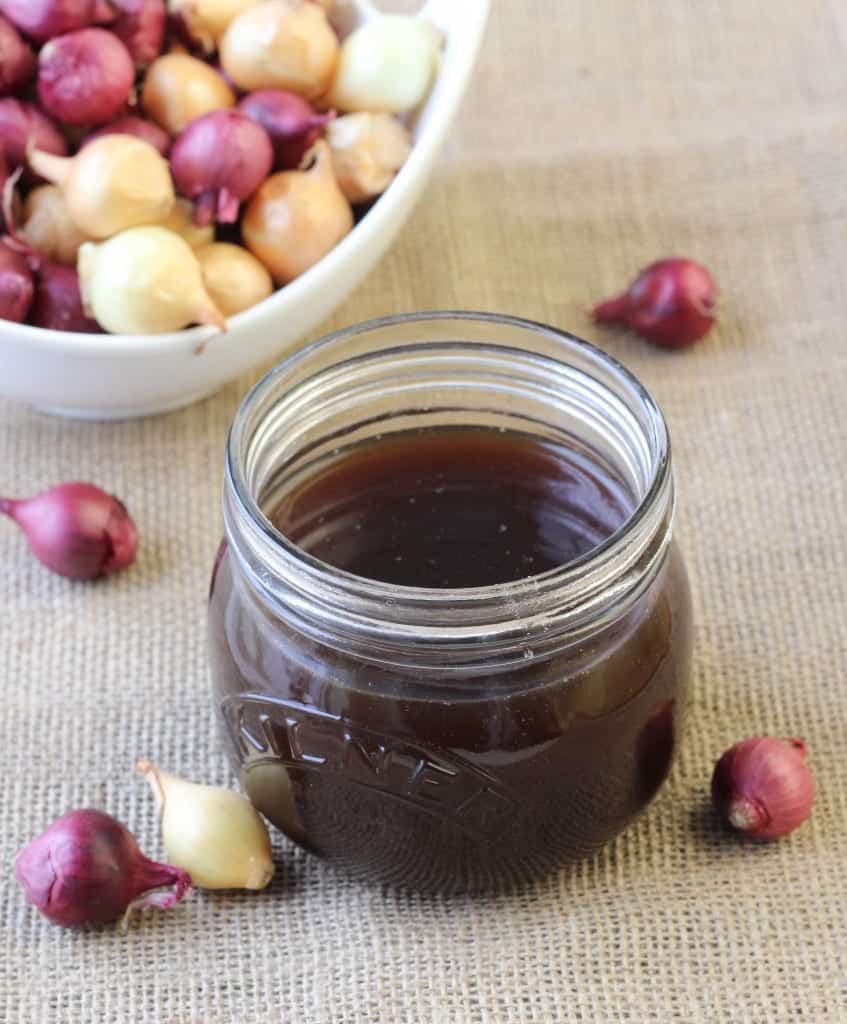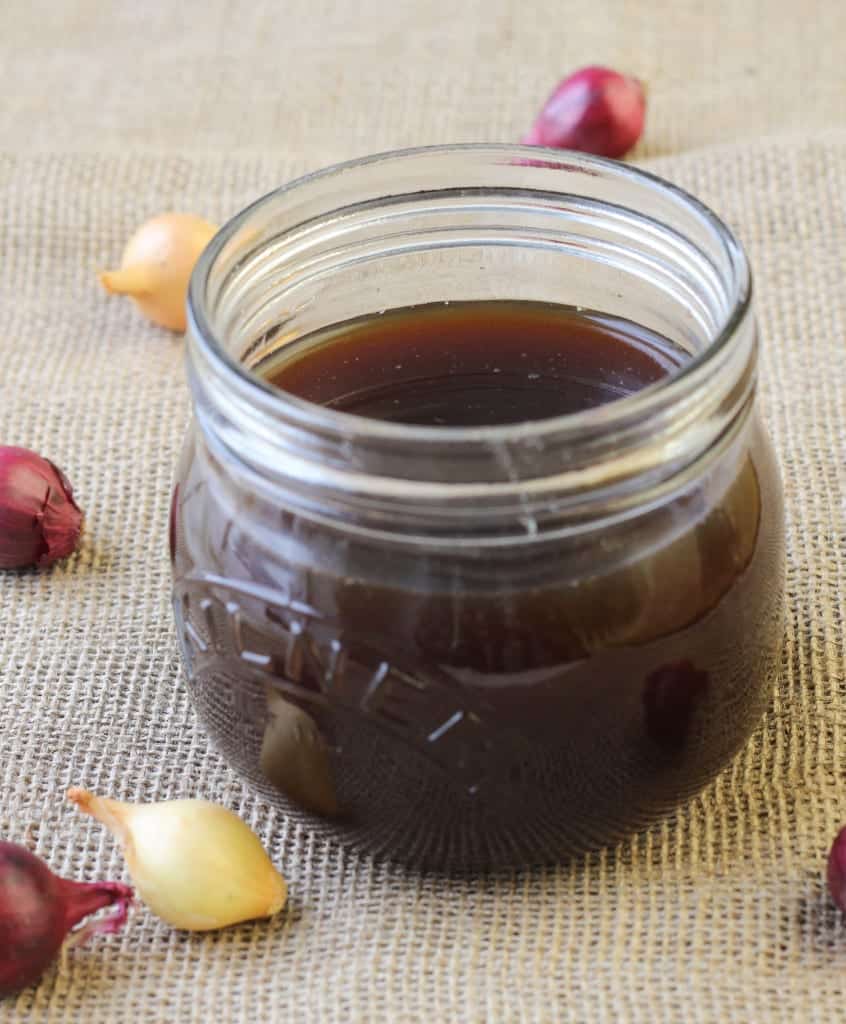 You will see this stock starring in some pretty spectacular dishes very soon. The French onion soup I make with this stock is truly the Best French Onion Soup out there!
Get excited!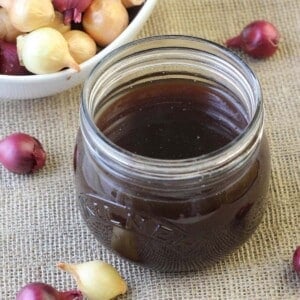 Homemade Beef Stock
The flavor of this Beef Stock is deep, rich, and complex. The flavors from the wine, vegetables, beef and veal bones all meld together to create a magnificent stock that will put any store-bought variety to shame!
Ingredients
8

sprigs

flat-leaf parsley

6

sprigs

thyme

or ¾ teaspoon dried thyme

4

sprigs

rosemary

or 2 teaspoons dried rosemary

1

tablespoon

whole black peppercorns

1

pound

beef-stew meat

cubed

5

pounds

veal bones

sawed into smaller pieces

2

carrots

cut into thirds

1

onion

quartered

2

stalks

celery

cut into thirds

2

cups

dry red wine

I used a reasonably priced Cabernet Sauvignon
Instructions
Preheat oven to 450°. Tie all herbs together. Martha says to make a bouquet garni with cheesecloth, but she's an overachiever. Seriously.

Arrange meat, veal bones and vegetables in a single layer in a large roasting pan. Roast, turning every 20 minutes, until the vegetables and bones are a deep brown, about 1 ½ hours.

Transfer meat, bones, and vegetables to a large stockpot and set aside.

Discard fat from the roasting pan, and place pan over high heat on the stove. Add wine, and use a flat wooden spoon to scrape up the brown bits; boil until wine has reduced by half, about 5 minutes. Pour all liquid into the stockpot with the bones.

Add 6 quarts of cold water, or more to cover the bones, to the stockpot. Bring to a boil, then reduce to a simmer.

Add the herbs. Simmer over the lowest possible heat for 3 hours. Discard the skin that forms on top of the liquid.

Strain the stock through cheesecloth or a fine sieve over a large bowl. Discard the solids and cool to room temperature. Cover and refrigerate for at least 8 hours, or overnight.

Stock may be refrigerated for 3 days or frozen for 4 months. If storing, leave fat layer intact to seal the stock (I didn't do this either.). Before using skim the fat layer off the surface.
Nutrition
Calories:
117
kcal
|
Carbohydrates:
4
g
|
Protein:
11
g
|
Fat:
2
g
|
Saturated Fat:
1
g
|
Polyunsaturated Fat:
1
g
|
Monounsaturated Fat:
1
g
|
Cholesterol:
28
mg
|
Sodium:
41
mg
|
Potassium:
249
mg
|
Fiber:
1
g
|
Sugar:
1
g
|
Vitamin A:
2150
IU
|
Vitamin C:
3
mg
|
Calcium:
25
mg
|
Iron:
1
mg
Like this? Leave a comment below!