This Vegan Chocolate Chip Banana Bread is incredibly moist with a soft, tender texture. It uses buckwheat flour, which gives it almost a nutty flavor and irresistible texture.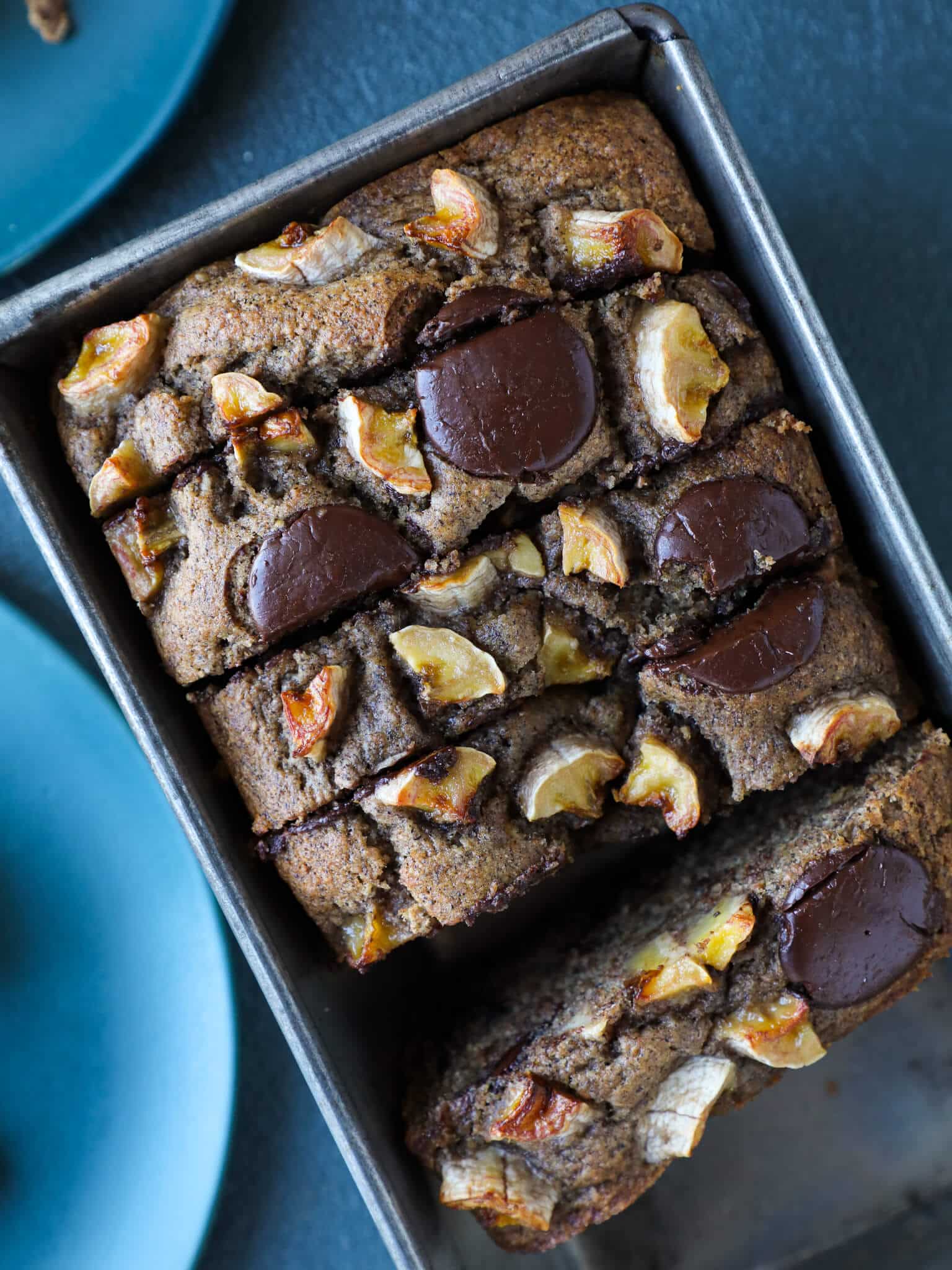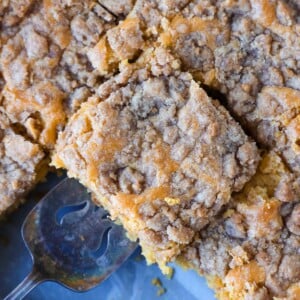 Listen, if you know me IRL, then you are probably a little shocked by this post, but a pregnant woman's cravings are not to be reckoned with. And I have been craving buckwheat banana bread like you would not believe. I LOVE all banana bread including this moist banana bread recipe, this nutella swirled banana bread, and this banana bread with crumb topping.
I extend the love into Fall with this healthy pumpkin bread, pumpkin quick bread, peanut butter banana muffins. However, let me tell you, this vegan chocolate chip banana bread is going to change your life!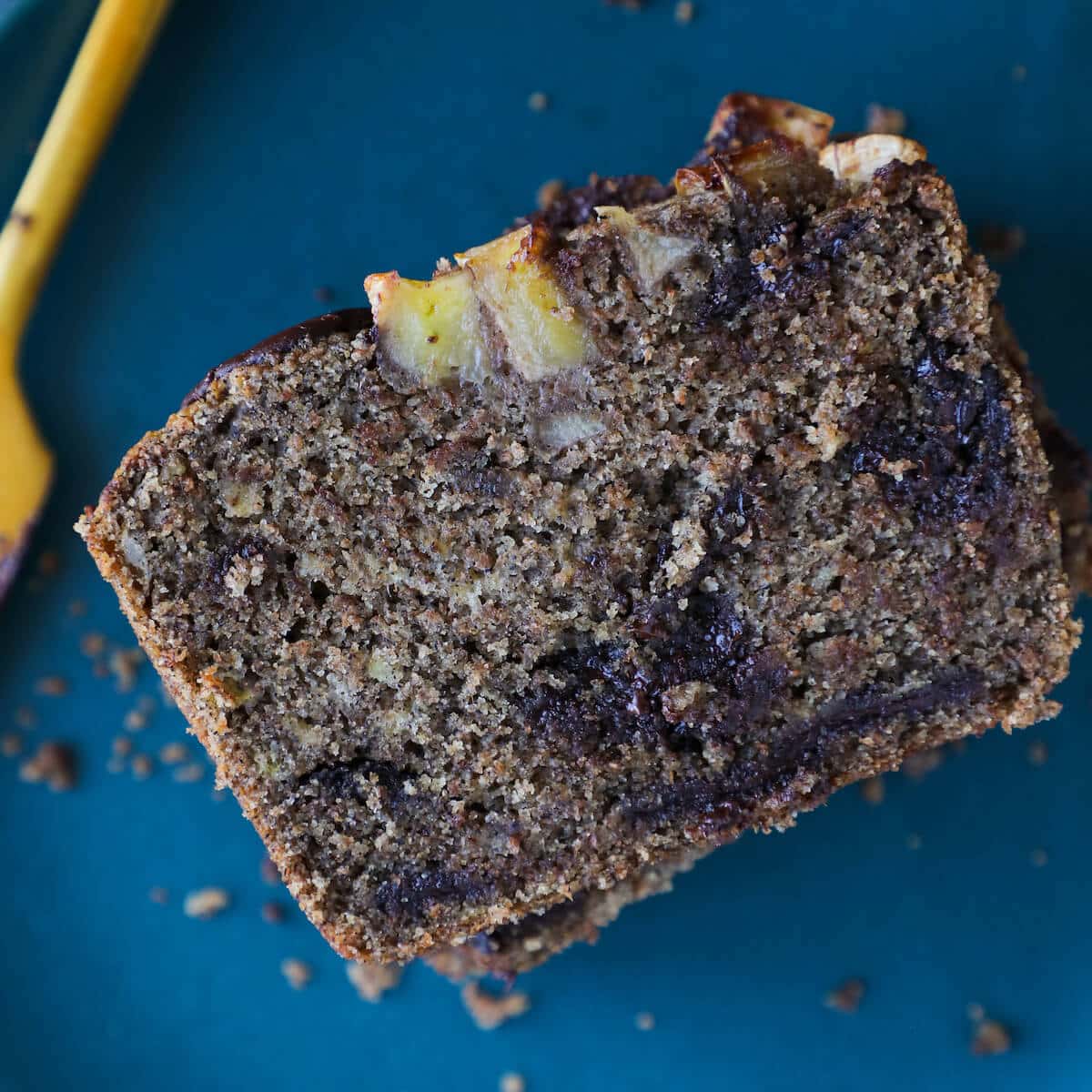 You're all, "stop it!' And I will not. Because I am right.
Why is this the best ever vegan gluten free banana bread?
Buckwheat & Spelt: I use a combination of buckwheat and spelt flours for a subtly nutty flavor and a delicate crumb. While spelt flour is generally tolerated by those with gluten-intolerance, to make this fully gluten free use a combination of buckwheat and oat flours.
Coconut Oil: There is just enough coconut oil to make it moist and tender but not so much to make it fatty or taste like coconut. We are here for the banana, chocolate and buckwheat.
Just enough banana: There is just enough banana to add the perfect banana flavor and create a moist loaf without making it gummy.
Unsweetened Almond Milk: For the moisture and the slight nuttiness without any of the calories! Hooray! *Reaches for second slice.*
Ingredients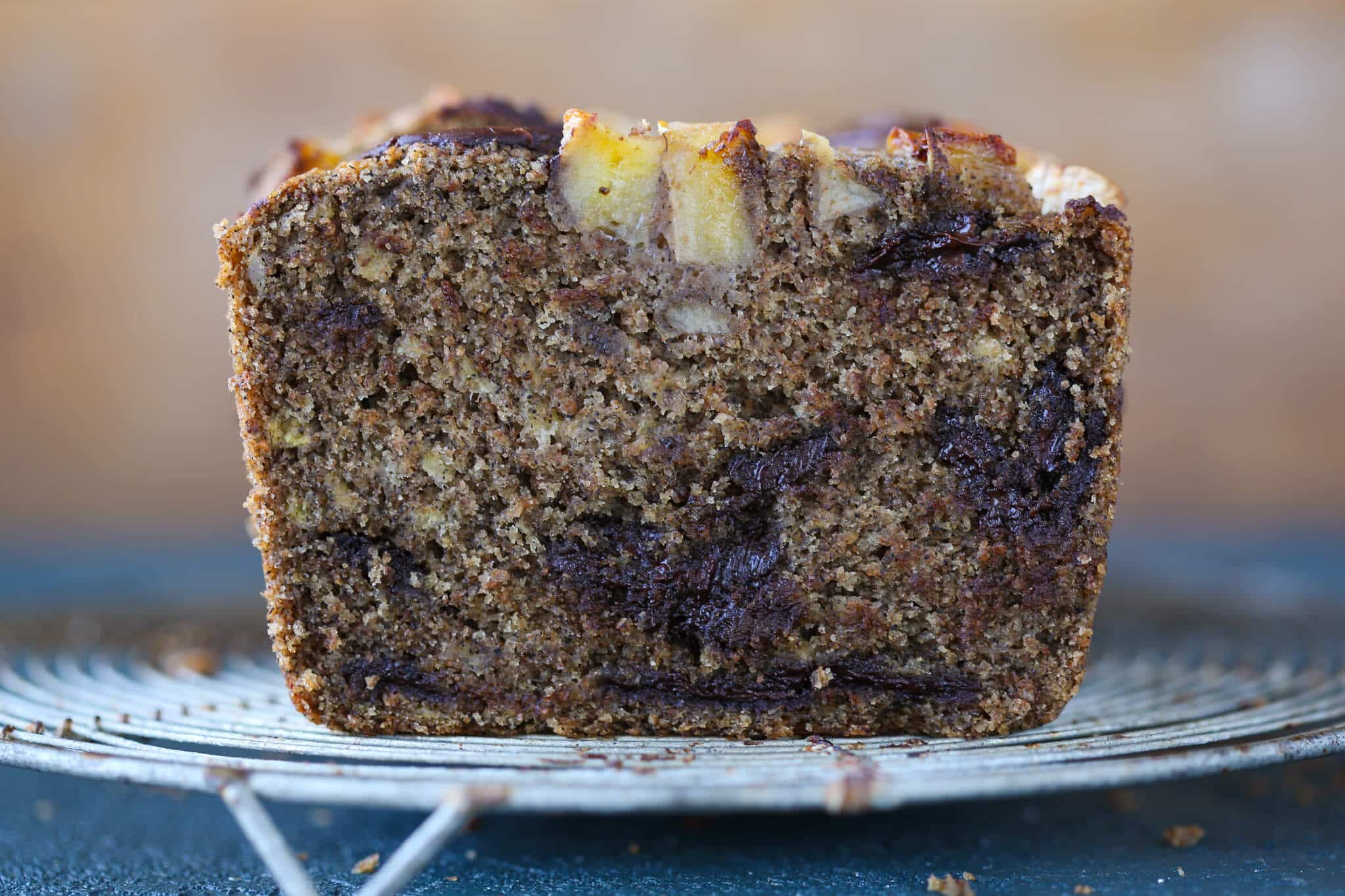 Variations
Muffins: This recipe makes 8 muffins. I use the tulip liners so that they can rise extra tall and be proud, bakery-style muffins.
Butterscotch: Substitute the chocolate for butterscotch chips. A totally different vibe.
Small Batch Muffins: I was hit by a serious craving and only had ½ banana, so I divided the whole recipe by 4 and made 2 Mini Chocolate Chip Banana Muffins. Strongly recommend.
Substitutions
Frequently Asked Questions
Why is my gluten free banana bread gummy?
Generally speaking gluten free banana bread will be gummy with too much moisture or too much banana. It sounds counterintuitive but that mashed banana we adore, who is the star of this show, can make the texture gummy.
Why is my gluten free banana bread gritty?
This is 100% the fault of rice flour or the rice flour that is in your Gluten Free All Purpose flour. All brands have a different proprietary mixture and some include more rice flour than others. Take a little peak at the ingredients and see where one the list rice flour falls. Or just make this Vegan Gluten Free Chocolate Chip Banana Bread instead and use buckwheat and spelt flours instead!
Why is my vegan banana bread dense?
The most common two reasons vegan banana bread is dense is there is too much liquid or not enough leavening. Too much banana can also be the culprit. Don't forget that bananas vary greatly in size, so 1 banana might be the equivalent of 2! It is best to mash them and then measure or weigh.
How to store Vegan Gluten Free Chocolate Chip Banana Bread
This banana bread will stay moist for days when wrapped up tightly in plastic wrap and stored at room temperature. It is best consumed within 5 days at room temperature. For longer storage, wrap tightly in plastic wrap and freeze up to 3 months. I like to pre-slice the loaves and then I can defrost a piece at a time!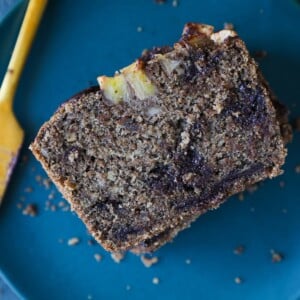 Vegan Chocolate Banana Bread
This Vegan Chocolate Banana Bread is incredibly moist with a soft, tender texture. It uses buckwheat flour, which gives it almost a nutty flavor and irresistible texture.
Instructions
Pre-heat oven to 325°F (not convection). [Convection will over-brown the outside while the center remains raw.]

Spray a loaf pan with non-stick cooking spray. For the easiest removal, line one side with a piece of parchment paper that extends past the top of the pan. Simply cut a piece of parchment to fit the long side of the loaf pan.

In a large bowl whisk together the mashed bananas, sugar and coconut oil until mixed. Whisk in the almond milk and vanilla.

In a separate bowl whisk together flours, baking powder, baking soda, and salt.

Whisk into wet mixture.

Fold in chocolate.

Pour batter into prepared loaf pan. Arrange additional cut bananas on top, if desired.

Bake 45-50 minutes or until a cake tester or toothpick comes out clean.
Notes
Yield: 1 loaf
8 slices
Nutrition
Calories:
384
kcal
|
Carbohydrates:
50
g
|
Protein:
6
g
|
Fat:
19
g
|
Saturated Fat:
12
g
|
Polyunsaturated Fat:
1
g
|
Monounsaturated Fat:
3
g
|
Trans Fat:
0.02
g
|
Cholesterol:
1
mg
|
Sodium:
354
mg
|
Potassium:
232
mg
|
Fiber:
6
g
|
Sugar:
23
g
|
Vitamin A:
23
IU
|
Vitamin C:
2
mg
|
Calcium:
104
mg
|
Iron:
3
mg
Like this? Leave a comment below!
Before You Go!
Check out all our delicious, pastry chef-created Breakfast Recipes!