Almond cream with Almond Paste is an easy and classic French pastry filling recipe. This variation is made with almond paste in place of the sugar and almond meal.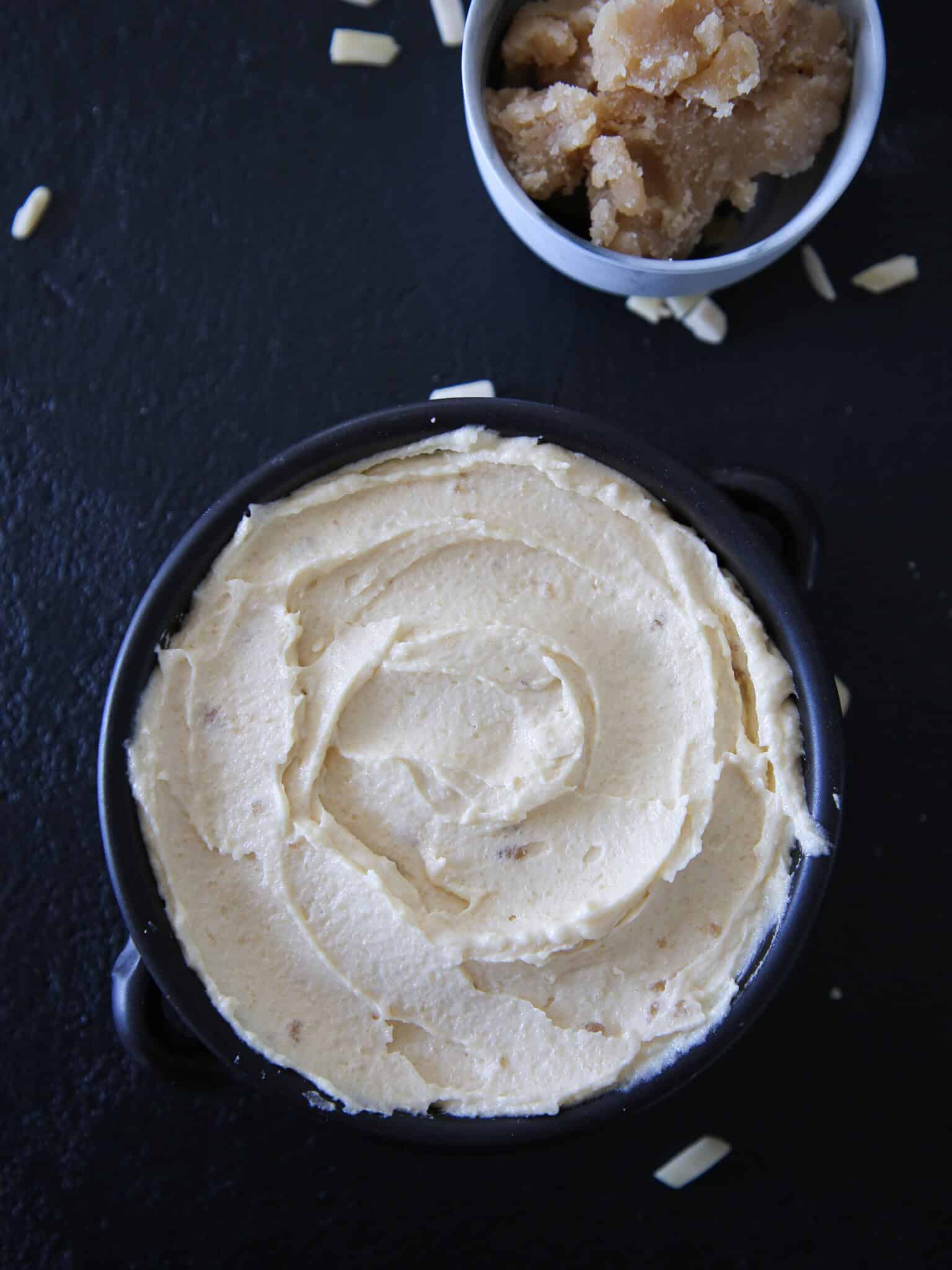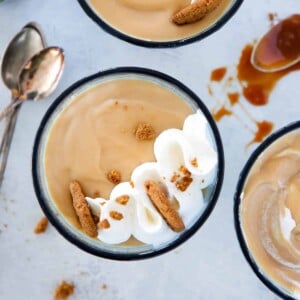 It is the filling for almond croissants, tarts like this cherry almond tart, homemade puff pastry and many other traditional French pastries! If I had to pick a favorite pastry child, this would be it. Shhh, don't tell the others!
I have another recipe for frangipane, which is like this recipe's Big Sister. It has over 18,000 views on YouTube! Why post another? Simply put this recipe uses almond paste in place of the sugar and almond meal in the other recipe. Same recipe results, just different ingredients. Consider it another tool in your pastry toolbox.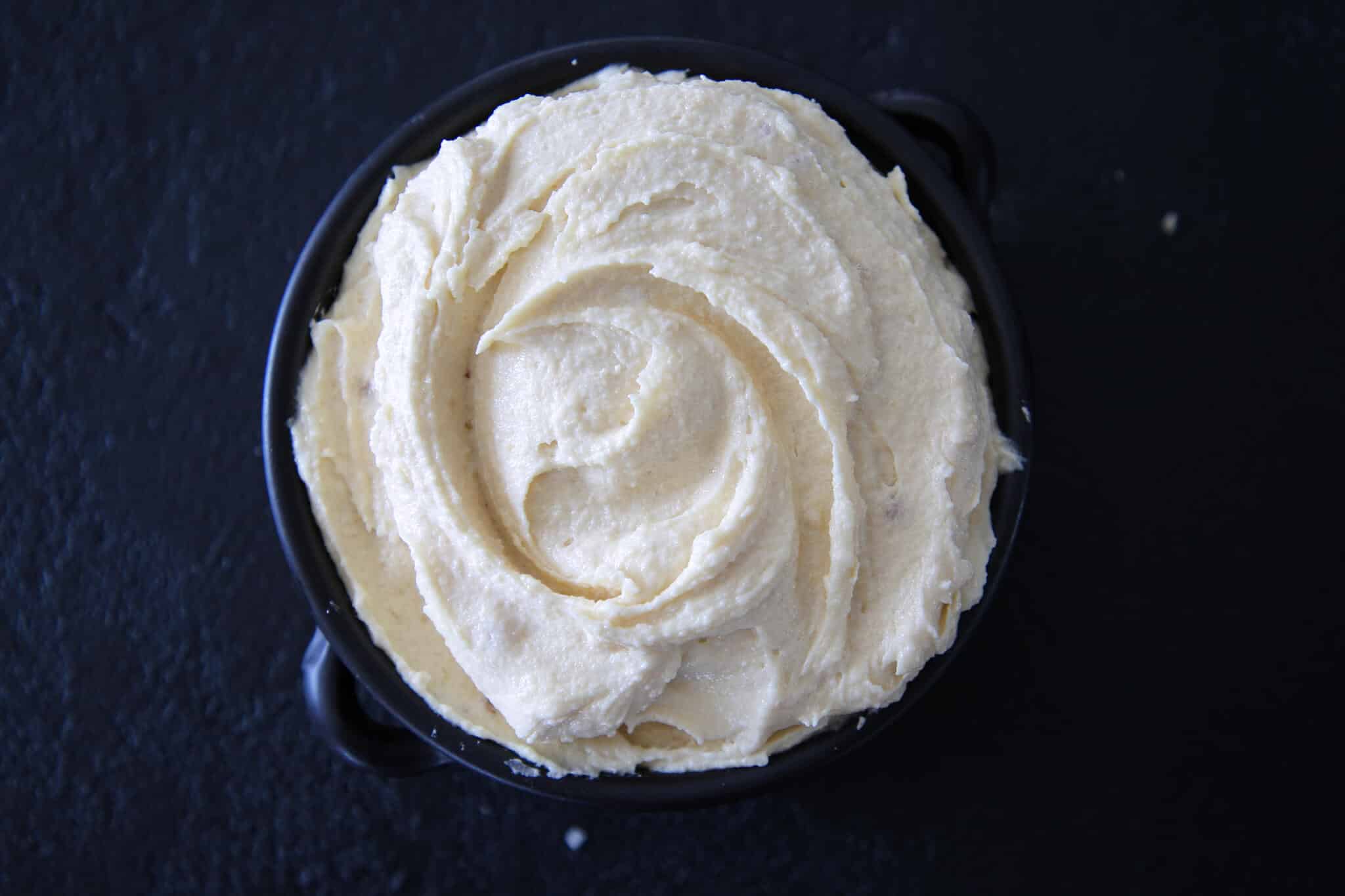 What is Almond Cream with almond paste?
Almond cream with almond paste is a simple recipe that uses almond paste instead of a combination of sugar and almond meal to make the classic French pastry filling, crème d'amande.
When should I use Almond Cream with almond paste?
Anytime you would use almond cream made with almond flour! You can fluidly interchange them. The taste is almost identical and they both puff and bake into a delicious almond pillow in pastries.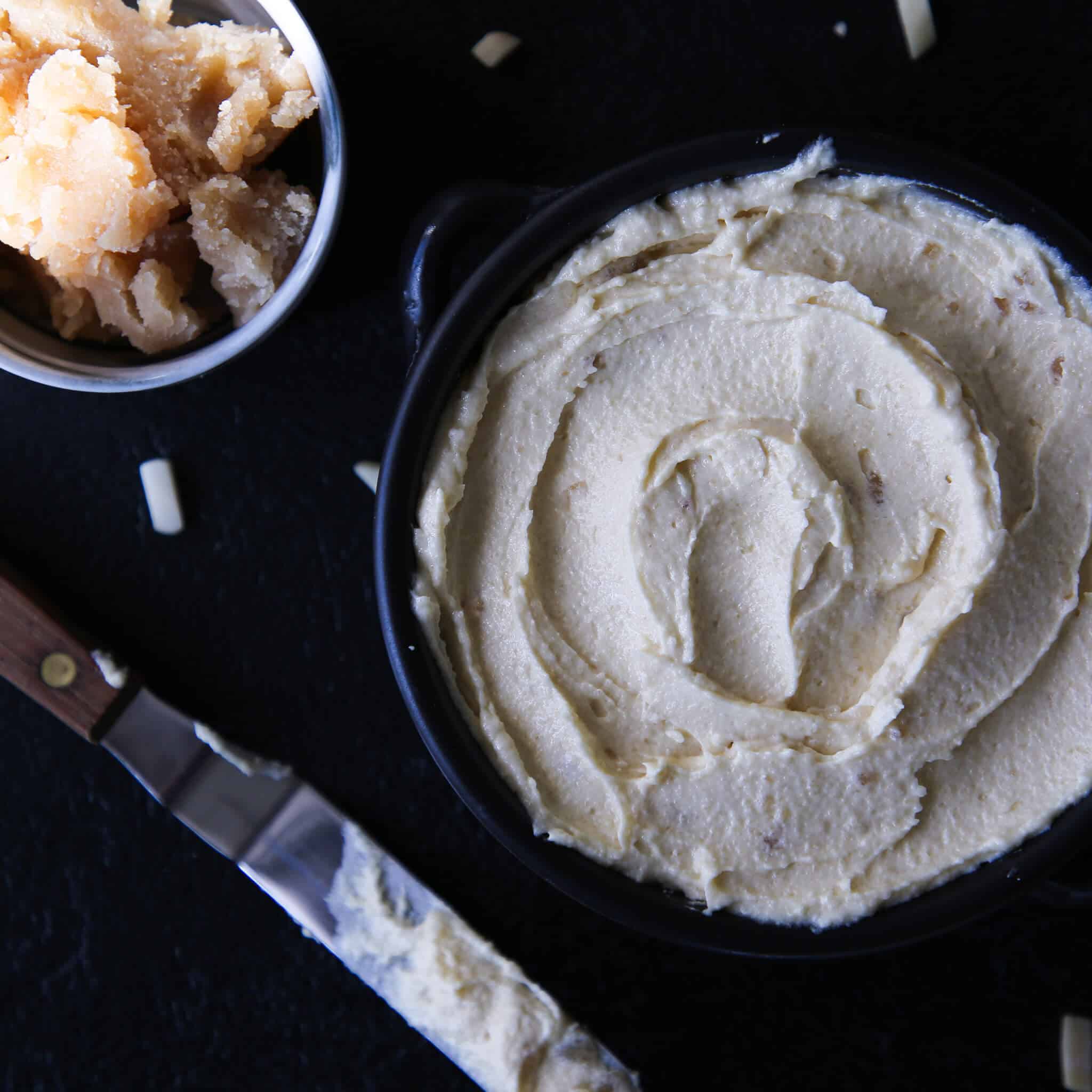 Is Almond Paste the same as Marzipan?
Short answer: it is not! Both almond paste and marzipan are pastes made with almonds and sugar; however, they are combined in different ratios and ground differently. Almond paste typically is 50% almonds and 50% sugar, whereas marzipan can be much higher! There is also often almond extract in marzipan as well. The exception is Lübeck Marzipan, which is known for its quality and high almond percentage.
Almond paste is also less finely ground than marzipan and marzipan can have other additives like honey.
You know I love almond extract and honey, but I know when it's overkill. As with any pastry, you want to control all those small, yet significant, ingredients like extracts, salt, and leavening.
Ingredients
Butter: I use unsalted butter for baking, because you want to control the amount of salt you are adding. Every brand is different and it makes adjusting the recipe a challenge.
Almond Paste: Be sure to grab almond paste and not marzipan or you could end up with a very sweet almond cream filling with less texture.
Eggs: This is a custard after all and the eggs are essential for getting the almond cream to rise in the oven and set light and fluffy. This recipe calls for 1 ½ eggs, which I acknowledge is obnoxious. Just beat one egg in a small bowl and eyeball half or scale it (25g). Add the remainder to your breakfast or keep it for egg wash.
Cornstarch: This is a thickener like the eggs and it helps bind all the ingredients together when it is baked. It also acts as a stabilizer before baking.
Rum: The alcohol bakes out in the final product but the subtle flavor remains. It augments the almond flavor while rounding it out.
Substitutions
Different Nut Variations: This recipe is not conducive to substituting different nuts. You can substitute 75-100% of the almond meal in my other frangipane recipe instead.
Egg Free: You can omit the eggs here but it will not be as light and fluffy. The texture will be off, but it will work.
Cornstarch: If you do not have cornstarch, you can substitute the same amount of flour or pastry cream powder.
Alcohol Free: You can omit the rum and it will still be lovely! Do not substitute any other liquid for it.
Other Alcohols: Feel free to substitute any other hard alcohol for the rum. Brandy and whiskey are also a delight.
Pastry Chef Tip
Don't forget to bake your Almond Cream with Almond Paste! Bake until set to the touch. When touched lightly it will give a little resistance like jello.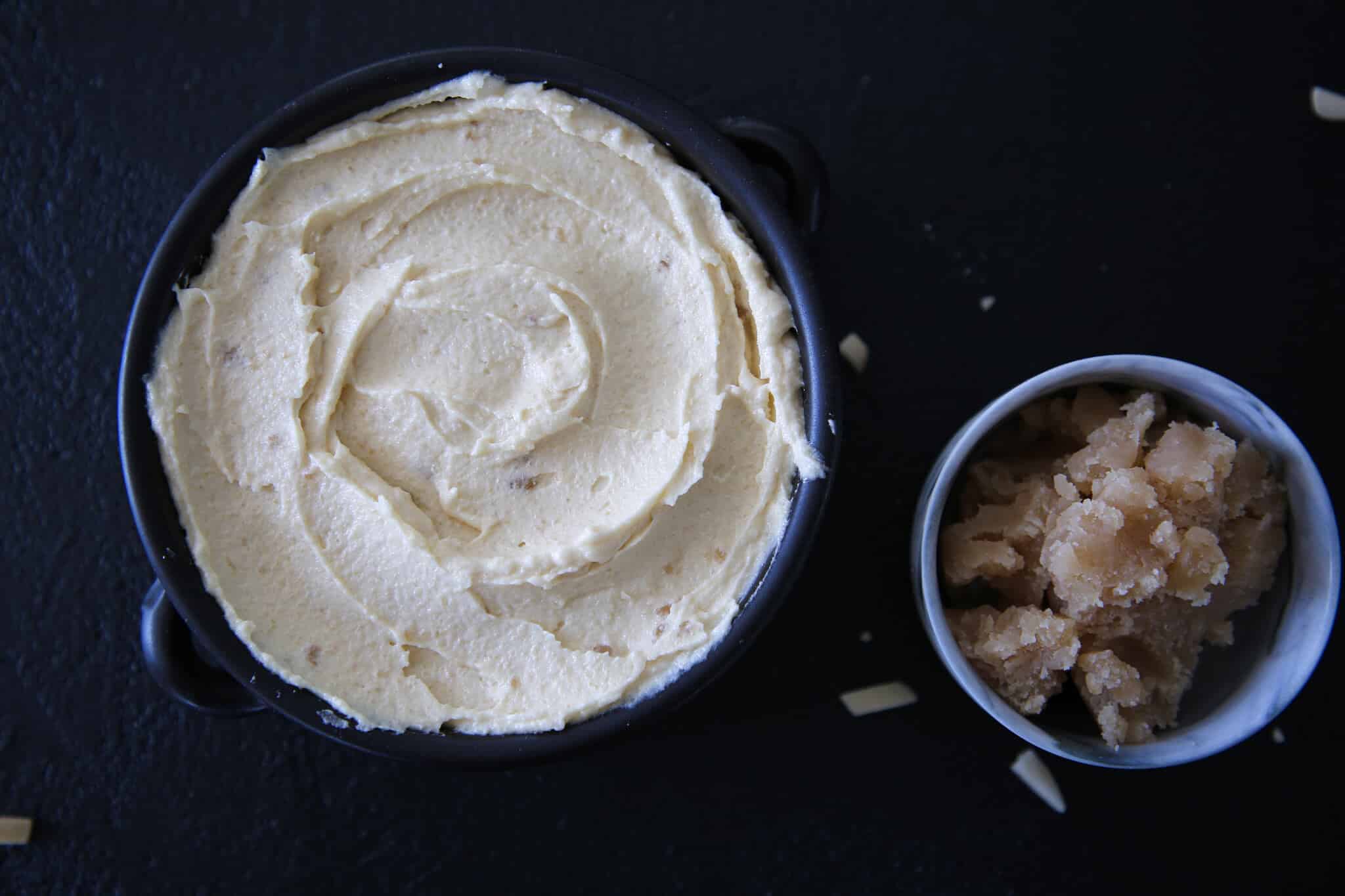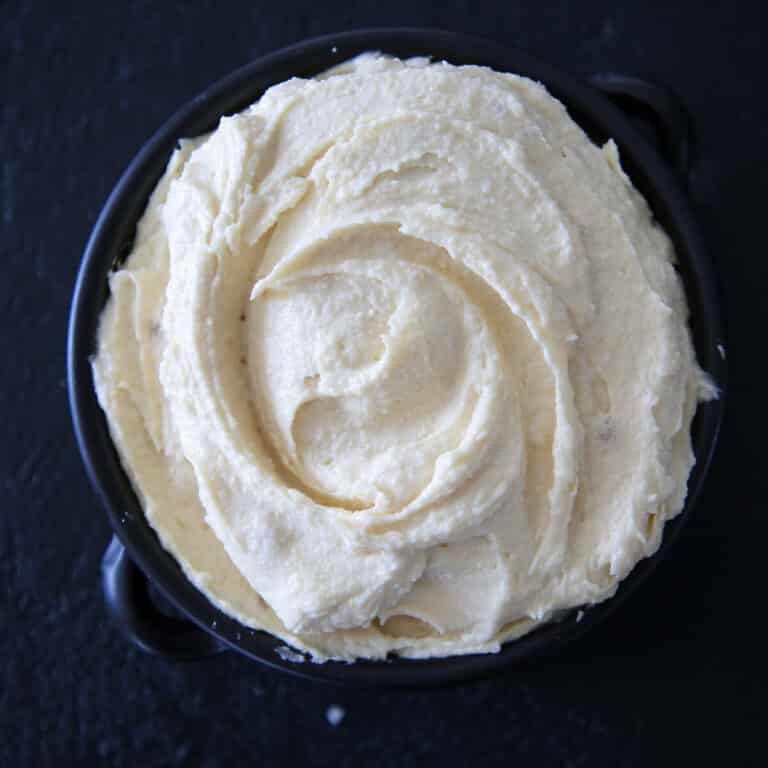 Almond Cream with Almond Paste
Almond cream with Almond Paste is an easy and classic French pastry filling recipe. This variation is made with almond paste in place of the sugar and almond meal.
Instructions
In the bowl of a stand mixer fitted with the paddle attachment, or with a hand mixer, cream the butter until soft and smooth. Add the almond paste and beat slowly at first, then once fewer lumps remain, beat on high until it looks smooth and like creamed butter and sugar.

Slowly add the eggs in several additions, beating well after each.

Add the cornstarch, mixing well.

Add the rum and mix to combine.
Notes
Use immediately or Keep refrigerated. This can be make up to 7 days in advance.
Must be baked!!!
Nutrition
Calories:
335
kcal
|
Carbohydrates:
19
g
|
Protein:
5
g
|
Fat:
27
g
|
Saturated Fat:
11
g
|
Polyunsaturated Fat:
3
g
|
Monounsaturated Fat:
11
g
|
Trans Fat:
1
g
|
Cholesterol:
82
mg
|
Sodium:
141
mg
|
Potassium:
139
mg
|
Fiber:
2
g
|
Sugar:
14
g
|
Vitamin A:
532
IU
|
Vitamin C:
0.04
mg
|
Calcium:
76
mg
|
Iron:
1
mg
Like this? Leave a comment below!