This Cherry Almond Tart is easy and delicious! The almond tart crust is crunchy and tender, the almond cream filling is soft, and the fresh cherries are baked to jammy perfection!
This is one of those classic French desserts. The fruit changes with the season but the timelessness does not. Kind of like an Hermès scarf (or so I've been told).
The sweet tart crust dough and frangipane can be made in advance so it is super easy to throw together for a date-night dinner or entertaining. You can also make miniature versions using this easy almond tart crust recipe. You could even substitute the frangipane for hazelnut cream for an easy, elevated twist!
Table of Contents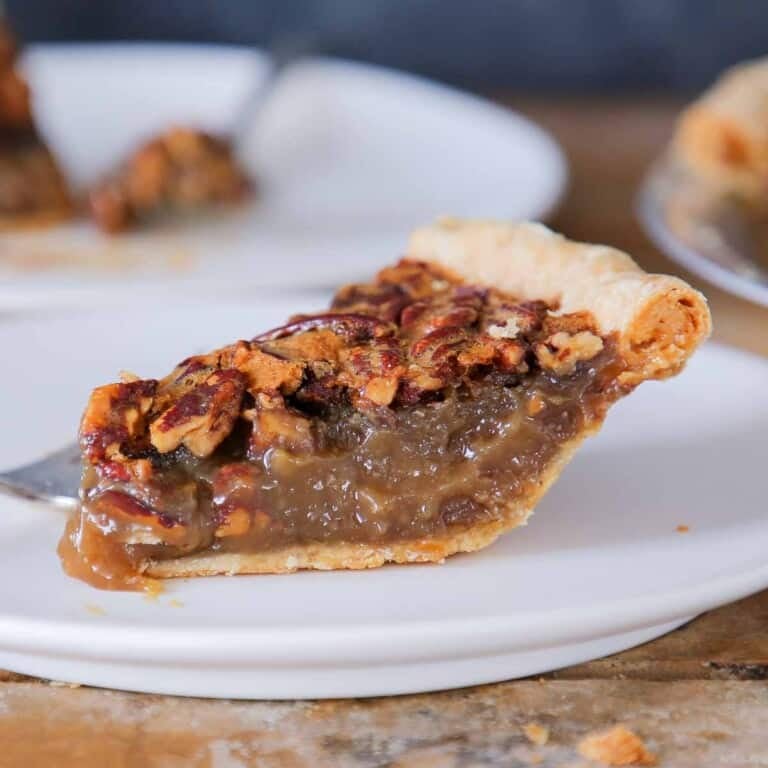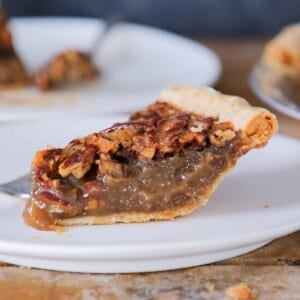 Serve this cherry almond tart with a classic vanilla ice cream and you've got yourself the easiest, show-stopping dessert on Earth!
Cherries and almonds are one of my favorite flavor combinations. Cherry pits have an almond essence to them, so I feel like it was Nature's gentle nudge telling us that cherries and almonds were meant to be together!
Oh hey, beautiful! ??
Do you see how crisp that crust is and how the roasted cherries just melted into the soft frangipane?! I die.
You could use a different crust recipe for this tart but I strongly suggest some sort of short-crust. Something tender rather thank flakey.
Ingredients
Makes:
9
inch
9
x
9
inch
round
Instructions
Preheat the oven to 350°F convection, if you have that option.

Working quickly, roll out the tart dough on parchment paper to about 3mm thick. Keep in mind the shape of your tart pan as you roll: if you have a rectangular pan, keep your dough in a rectangle; and if you have a circle, try and keep the dough in an approximate circle shape.

Chill the dough thoroughly, about 20 minutes.

Line the removable bottomed tart pan with the rolled crust, lifting and setting it into the corners and creases. If the dough breaks while you are lining, just press it together again.

Chill the lined pan for about 15 minutes and then cut off the excess pastry with a pairing knife.

Place dollops of almond cream (it can be room temperature or cold straight from the fridge) into the crust and spread it out in one even layer.

Arrange the cherries on the top of the almond cream. The almond cream will puff as it bakes to encase the cherries, so you don't need to press them into the cream layer.

Chill the dough one more time until firm, approximately 20 minutes depending on how long it took to assemble.

Bake the tart in a preheated oven, checking and rotating every 15 minutes. Bake until the tart shell is dark, golden brown and the almond cream is set and has begun to brown in the center. The rectangular mold took about 35 minutes.

Cool completely before removing from the pan.

Cut and serve room temperature! You can also wrap it well and store it at room temperature for up to 3 days or for 7 in the refrigerator.
Notes
You can make this into a rectangular tart or any tart between 8-12" diameter! With a 12" you might want to make 1.5x the almond cream filling, or you can just be extra and double it!
Nutrition
Calories:
390
kcal
|
Carbohydrates:
46
g
|
Protein:
7
g
|
Fat:
21
g
|
Saturated Fat:
3
g
|
Polyunsaturated Fat:
4
g
|
Monounsaturated Fat:
13
g
|
Sodium:
92
mg
|
Potassium:
322
mg
|
Fiber:
4
g
|
Sugar:
28
g
|
Vitamin A:
36
IU
|
Vitamin C:
4
mg
|
Calcium:
108
mg
|
Iron:
2
mg
Like this? Leave a comment below!