This easy Lemon Strawberry Shortcake for Two has a tender, moist lemon shortcake and is the perfect way to highlight fresh strawberries! The lemon adds a bit of tartness and augments the strawberry flavor. Pair with my Lemon Whipped Cream for the perfect end to a Summer meal!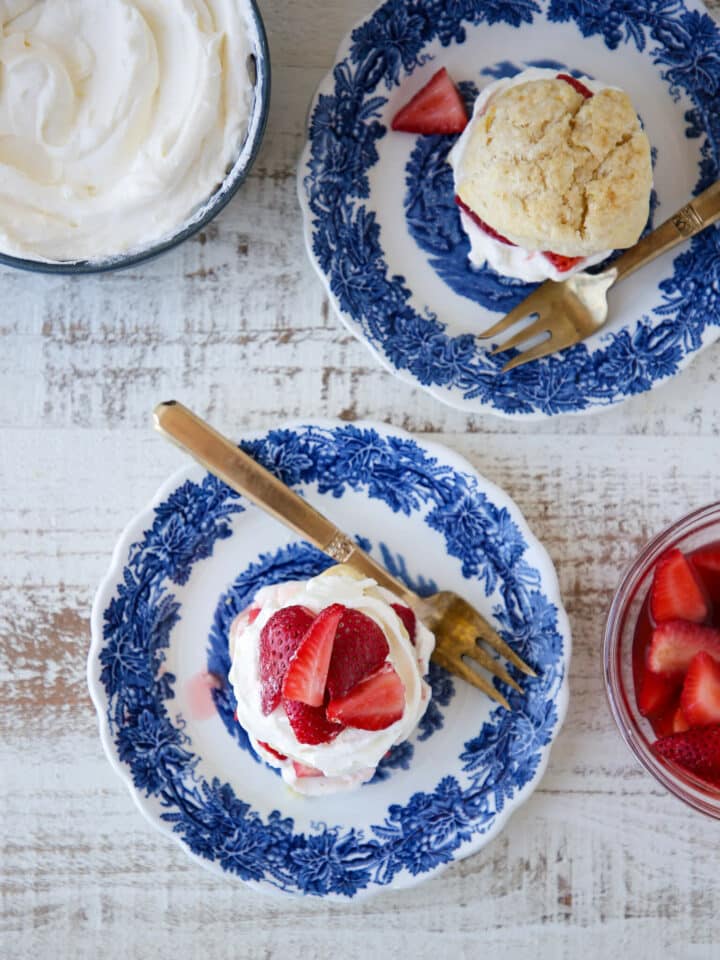 I love the combination of tart lemons and sweet strawberries in this refreshing twist on a classic summer dessert!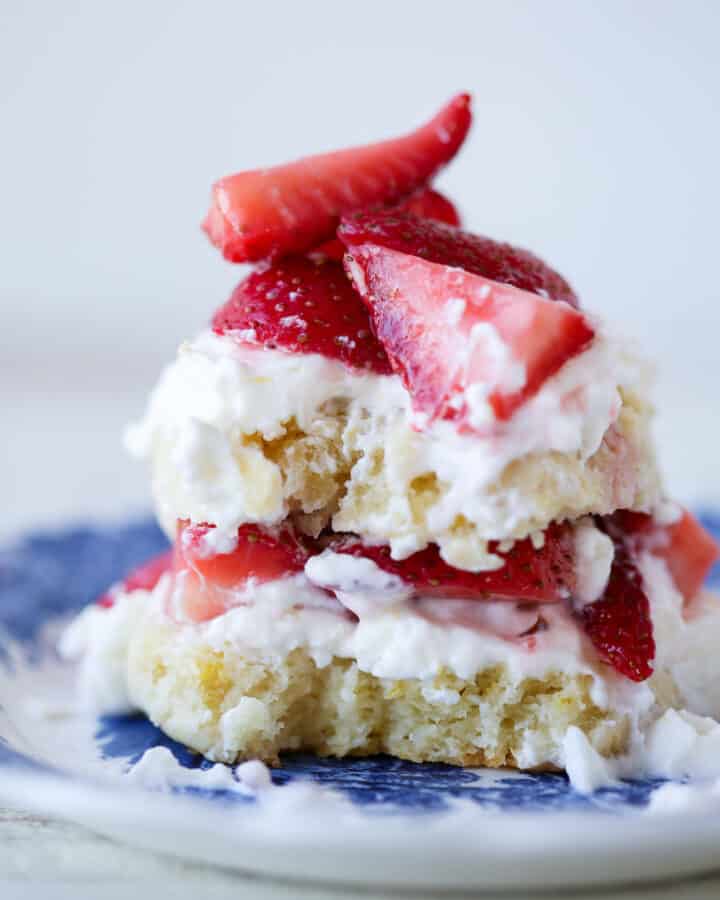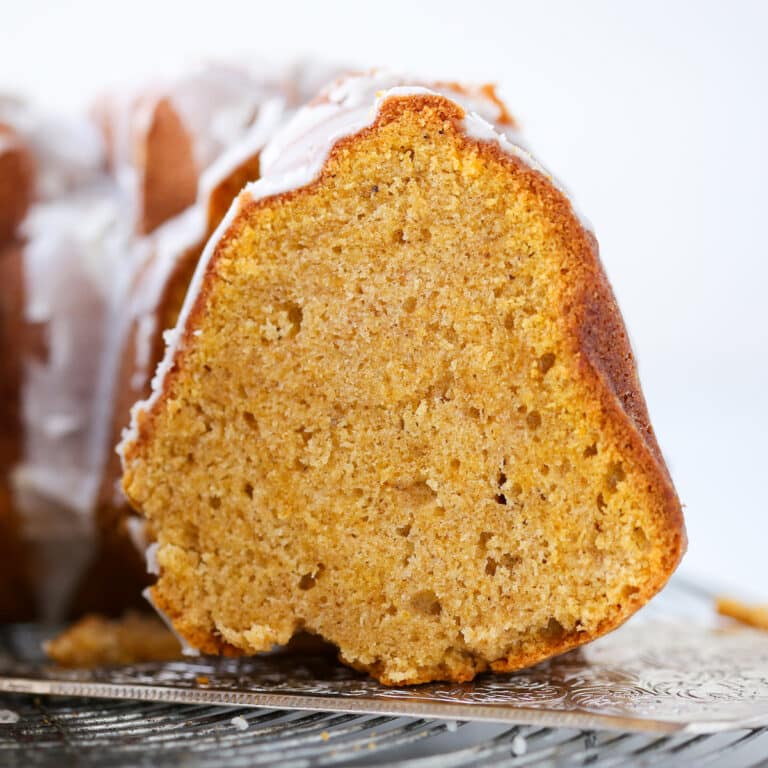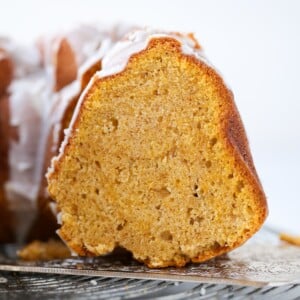 Honestly, when I see the first strawberries arriving in the market I get giddy just thinking about strawberry shortcake!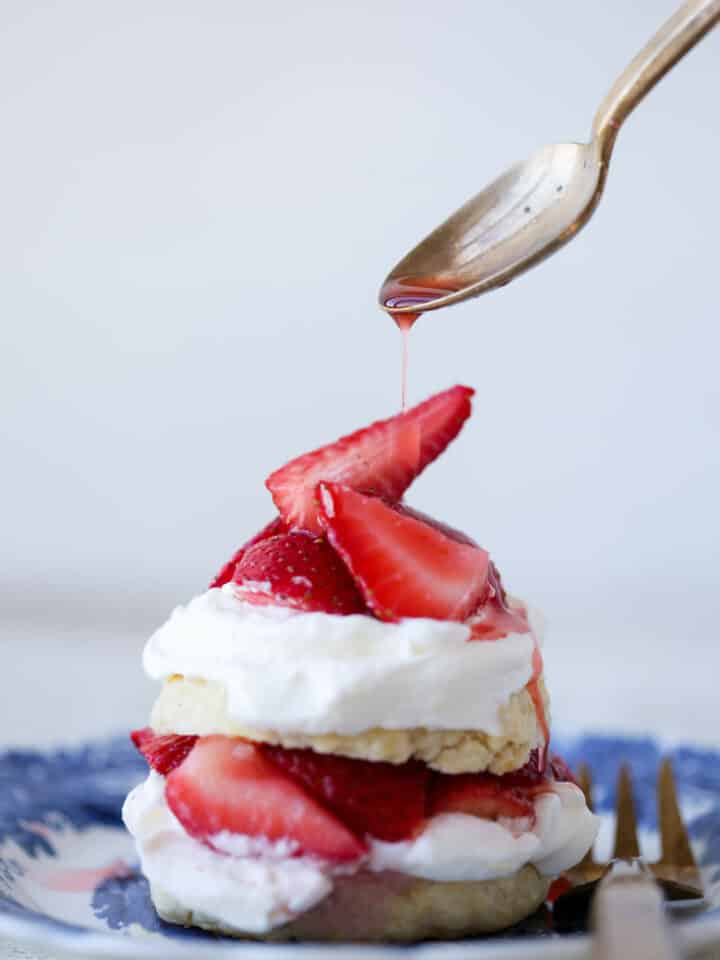 I really wanted a nice zip from the lemon so there is fresh lemon zest in the shortcakes, and lemon juice mixed with the strawberries and my favorite lemon whipped cream on top! You could also use this whipped cream with lemon curd for even more body! It is also fabulous with a spoonful of my quick strawberry jam. Pour on the perfect lemon curd and have yourself a strawberry lemon flavor party!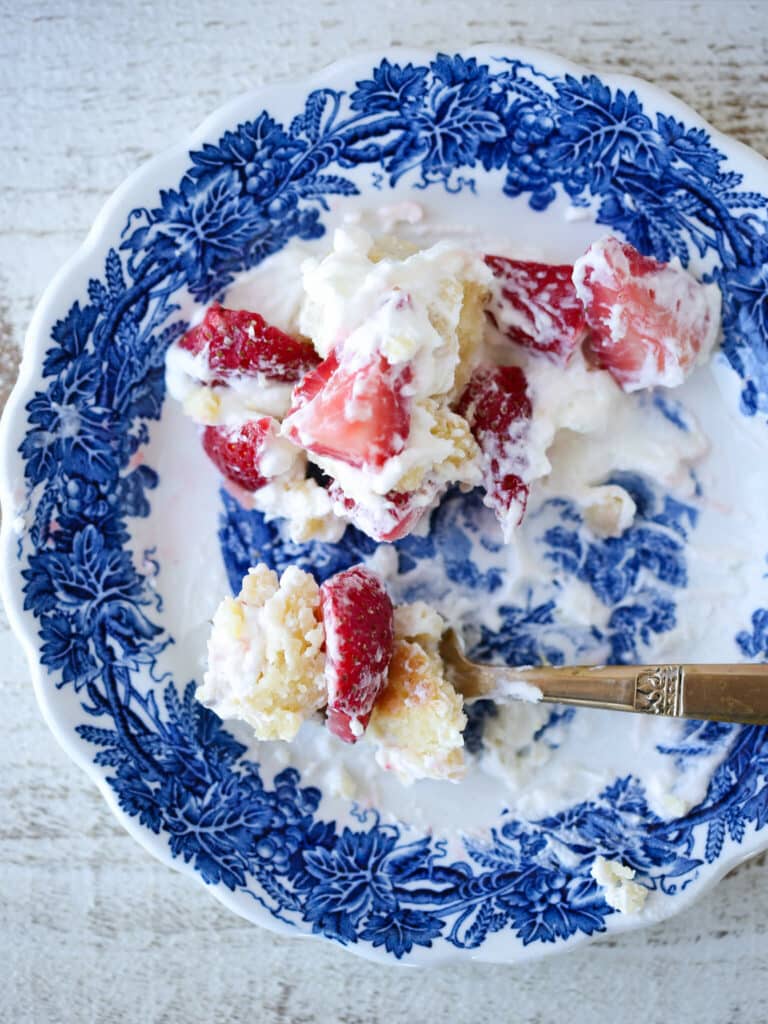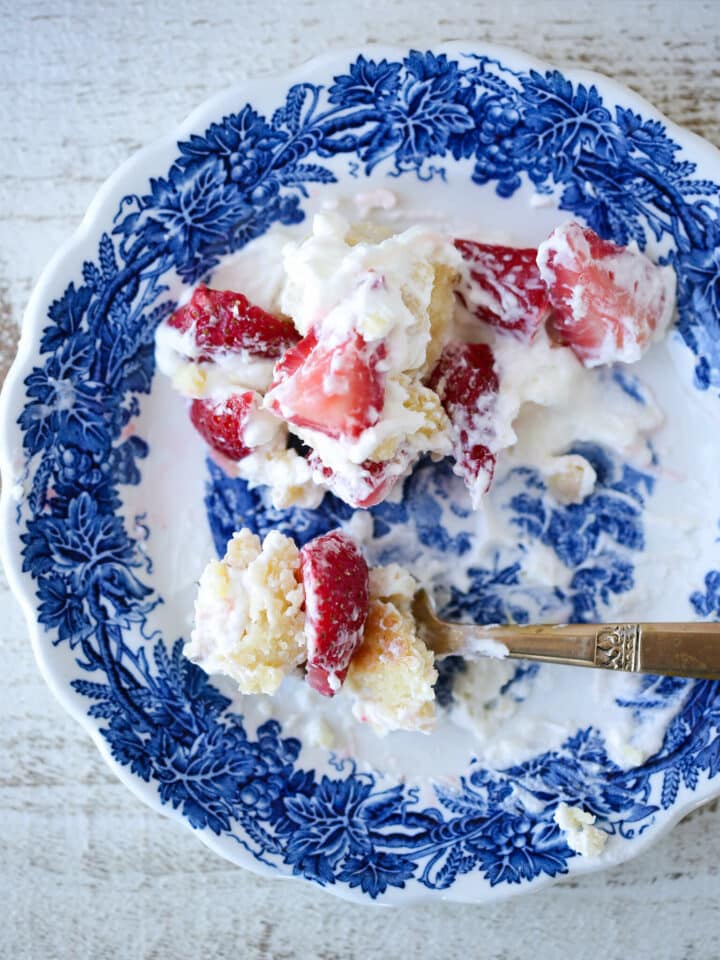 The best part about this shortcake? It's easy and fast. You can have dessert on the table in 30 minutes, and that is if you dilly-dally. If you don't bother to cut out the shortcakes into individual portions it will be even faster!
Perfectly portioned for two…or for one, two days in a row! 😉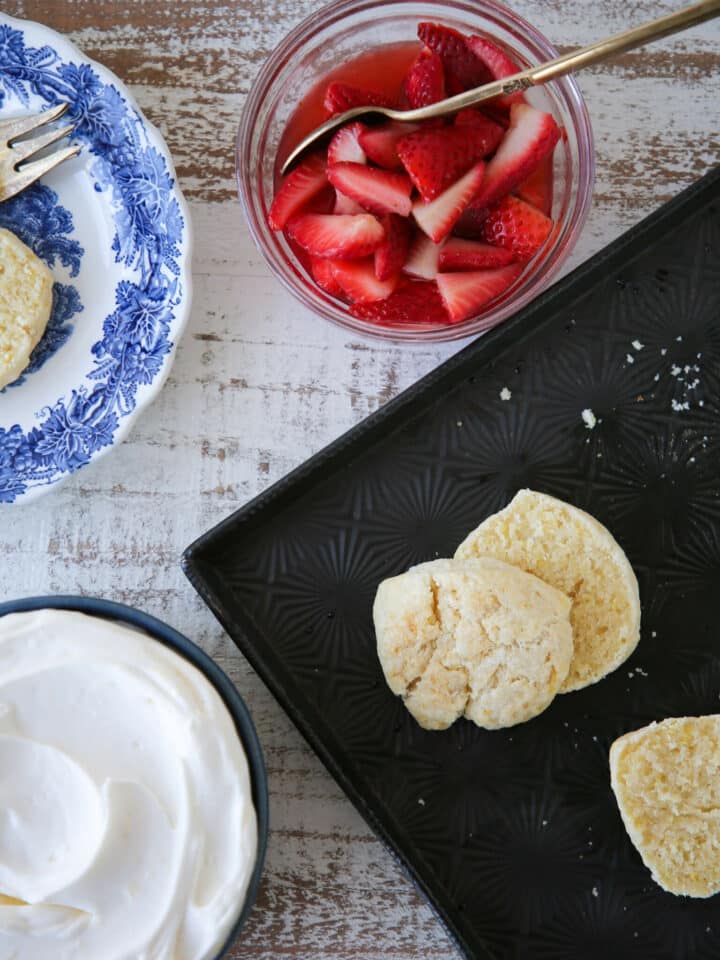 Fresh, fast and incredibly delicious! The perfect way to highlight Spring's favorite fruit! In fact the recipe is so easy, you could probably just memorize it.
Old fashioned strawberry shortcake recipes call for macerating the strawberries but I promised you a fast and easy version, so I smashed half of the berries to facilitate the release of their sweet, fruity juice! The longer they sit, the better they taste but sometimes a girl's gotta have strawberry shortcake NOW.
Easy Lemon Strawberry Shortcake For Two
This easy Lemon Strawberry Shortcake for Two has a tender, moist lemon shortcake and is the perfect way to highlight fresh strawberries! The lemon adds a bit of tartness and augments the strawberry flavor. Pair with my Lemon Whipped Cream for the perfect end to a Summer meal!
Ingredients
For the Lemon Whipped Cream:
Instructions
To Make the Shortcakes:
Preheat the oven to 400°F and line a baking sheet with parchment.

In a bowl, whisk together the flour, baking powder, kosher salt and sugar. Cut the butter into the flour mixture with a pastry knife or by rubbing the butter into the flour using your hands. Do this until the mixture holds its shape when you squeeze.

Mix in the lemon zest until evenly distributed.

Slowly add the milk to the mixture and toss with a fork. Continue to add milk until the mixture just comes together in a cohesive ball. It's not the end of the world if you accidentally add a tiny bit of extra milk.

Divide dough into four equal portions, or pat into one larger circle. Wrap in plastic wrap and chill for an hour.

Press each piece of dough into a circle approximately 3/4 inch thick. Brush with heavy cream and sprinkle with turbinado sugar.

Bake shortcakes for approximately 15 minutes or until the bottoms are golden and the tops are just beginning to brown.

While your shortcakes cook, make your strawberry topping and whipped cream.
To make the Strawberry Lemon Filling:
Wash, dry, and hull the strawberries. I use the pointy end of a vegetable peeler to do this as efficiently as possible with minimal waste. Quarter the berries and smash half of them in a bowl using a fork or whatever device you find easiest. They don't have to be perfectly mashed, we just want to get the process going!

Add the un-mashed berries to the bowl, sprinkle with sugar and lemon juice and stir. Let sit on the counter while you make the whipped cream and the shortcakes finish baking.
Make the Whipped Cream:
Chill your whisk and bowl. (Just know that if you get all ready to whip and realize that you forgot this step, relax, it will whip up just fine as long as the bowl didn't just come out of the dishwasher.) Alternatively you can mix this in a stand mixer.

Pour whipping cream into your chilled bowl and sift powdered sugar directly over the whipping cream.

Add the lemon zest. You can taste it at this point to see if you would like to add more zest.

Whisk briskly to combine. If whisking in a stand mixer, it is best to whip on medium-low speed. This will give you a dense, rich whipped cream that is akin to having whipped it by hand.

Whisk vigorously until soft peaks form, about 5 minutes. Continue whisking if you want stiffer peaks or if you want to pipe the whipped cream.

Assemble immediately or store in the refrigerator until needed. 
Assembling the Shortcakes:
Strain the excess juice from the berries and reserve the juice. If you are serving them right away and you don't care about the presentation, then you can absolutely skip this step.

As you can see in my pictures I like to place one shortcake on the bottom, top it with strawberries and whipped cream and then repeat the process with another shortcake. I actually cut each shortcake in half and made 4 small portions.

Drizzle with the reserved strawberry lemon juice.
Notes
Let's get into it

like a PROFESSIONAL CHEF:

Presentation– In order to get perfectly even sizes, use a kitchen scale to portion your dough. You could also make the shortcakes different shapes, like stars and hearts, depending on the occasion. 
Flavor Tips

– I like to use powdered sugar in my whipped cream so the sugar distributes more evenly. If you would like your whipped cream to be extra lemony, add more lemon zest. 
Technique –

I cut the flour into the butter with a pastry knife and then rub it in until the mixture holds its shape when I squeeze it (versus easily crumbling back apart)
Helpful Tools

– Pre-chill your whisk and bowl for making the whipped cream. A metal whisk and metal bowl are generally better for the whipped cream since they stay chilled longer. 
Variations

– This whipped cream recipe is open to different citrus variations. There's also much possibility for berry variation, just be sure to taste along the way to ensure proper balance of sweetness. 
Storage

– Store baked shortcakes in an air-tight container at room temperature, refrigerated or frozen. Zip-top plastic bags also work nicely.

Homemade whipped cream can be made up to three days ahead. It can be piped or spread on a finished shortcake or stored in an airtight container.
Nutrition
Calories:
616
kcal
|
Carbohydrates:
73
g
|
Protein:
9
g
|
Fat:
33
g
|
Saturated Fat:
20
g
|
Polyunsaturated Fat:
2
g
|
Monounsaturated Fat:
8
g
|
Trans Fat:
1
g
|
Cholesterol:
87
mg
|
Sodium:
638
mg
|
Potassium:
353
mg
|
Fiber:
5
g
|
Sugar:
21
g
|
Vitamin A:
1052
IU
|
Vitamin C:
86
mg
|
Calcium:
143
mg
|
Iron:
4
mg
Like this? Leave a comment below!