Pepparkakor are a light, crunchy spiced cookie that are also called Swedish ginger cookies. They are a delightfully spiced, thin, crispy cookie! The perfect addition to a holiday cookie platter.
Day 3 of the annual 12 Days of Christmas Cookies 2022!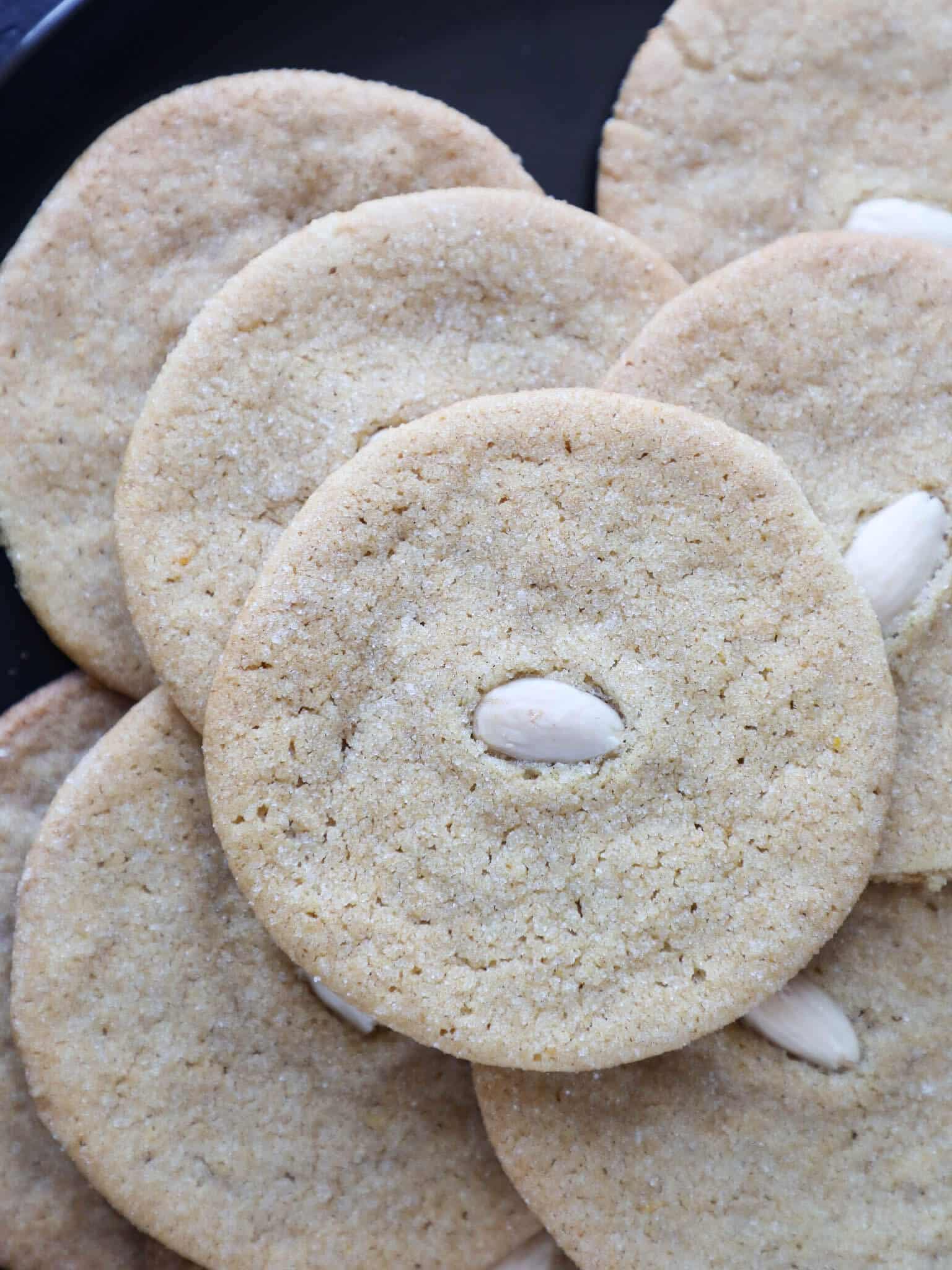 Swedish Pepparkakor Cookies are crunchy and spiced with cinnamon, cloves and ginger. In some ways I feel like Europe has a lock on Christmas cookies. Look no further than Hungarian Apricot Kolaches, Speculoos Cookies, Raspberry Linzer Cookies, or Pfeffernüsse Cookies! They know how to make spice cookies that sing!
These Swedish Ginger Cookies are no exception. The spices are reminiscent of old fashioned gingersnaps but Swedish Pepparkakor Cookies have beautiful floral orange notes from the orange zest. Add these crunchy cookies to your holiday cookie platter this season!
Table of Contents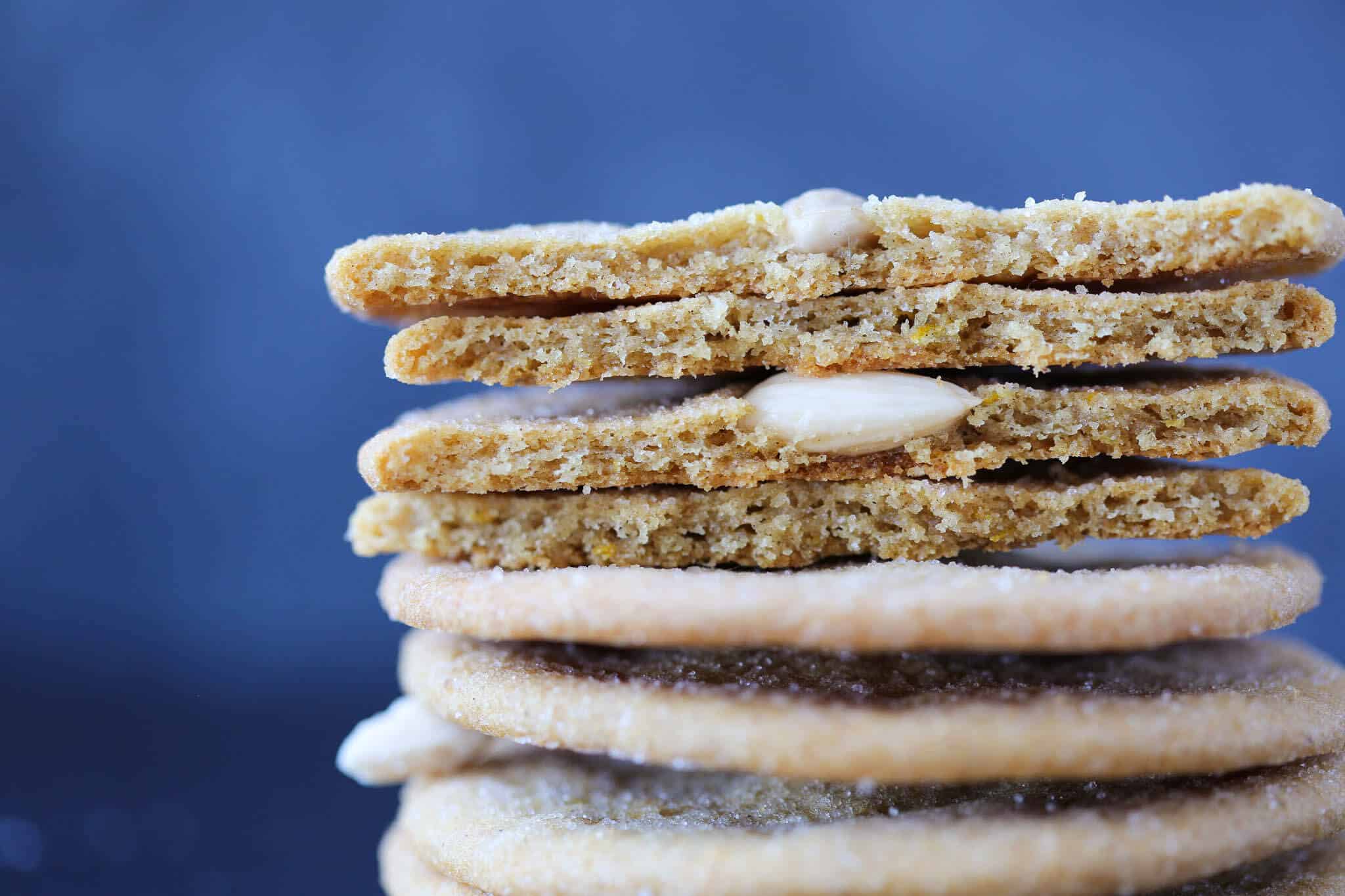 What are pepparkakor?
Pepparkakor or Swedish ginger cookies are a thin, crispy cookie flavored with orange zest, cinnamon, cloves and ginger. They are reminiscent of gingersnaps. Though traditionally a Swedish Christmas cookie, they can be baked all year round.
Ingredients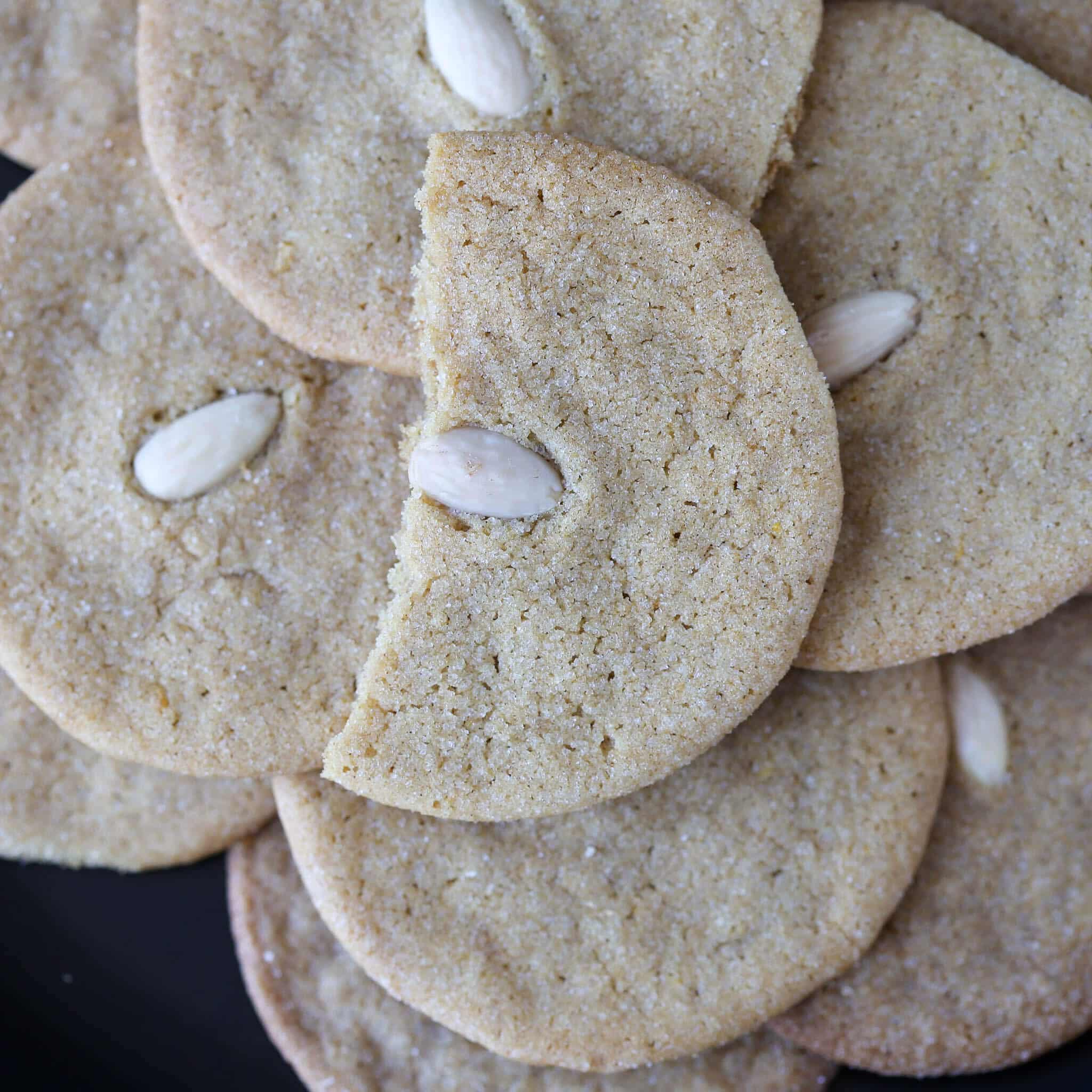 Variations on Swedish Ginger Cookies
Different Shapes: I chose to cut my Swedish Pepparkakor Cookies out with a biscuit cutter, but they are also completely adorable when cut into different animals or shapes.
Iced Cookies: I pressed a blanched almond in the center of each of an easy, flavorful decoration but you could also ice your cookies with a simple royal icing like these purely stunning Swedish Ginger Thins.
Homemade Ornaments: When the Swedish Pepparkakor Cookies come out of the oven, poke a hole towards the top of each. As they cool, the hole will remain. Tie a pretty ribbon in each and hang on the tree. I think a stiffer variation on pepparkakor is better suited to this task, such as this recipe on The View from the Great Island. She also has lovely colored piping!
Frequently Asked Questions about Swedish Pepparkakor Cookies
How do you store Swedish Pepparkakor Cookies?
Store these crunchy cookies in an airtight container at room temperature.
How long will they keep?
They will keep up to 2 weeks at room temperature. They are still edible beyond that but they will begin to taste a bit stale.
Do I need to chill the cookie dough before baking?
It is best to chill the dough overnight before rolling and cutting, then to chill the cookies again before baking. I did not chill mine adequately and they spread.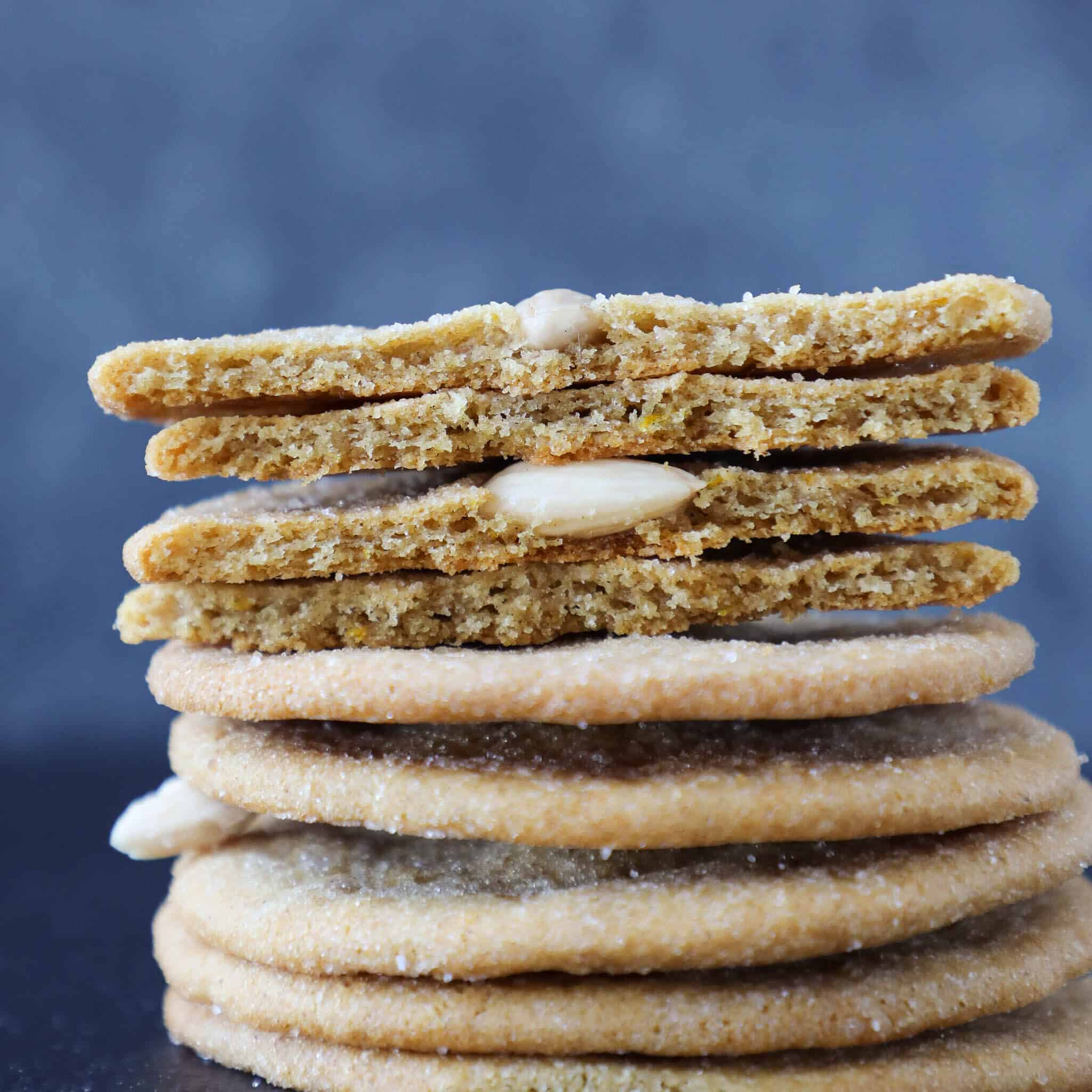 Chef Lindsey's Recipe Tips
Zest the orange into the sugar several hours before mixing the dough for the most flavorful cookies! After zesting, I massage the zest into the sugar. This helps release the fragrant oils! At the beginning, I zest the orange into the sugar before measuring the rest of the ingredients.
Recipe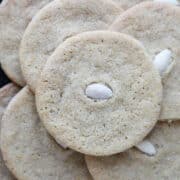 Pepparkakor
Pepparkakor are a light, crunchy spiced cookie that are also called Swedish ginger cookies. They are a delightfully spiced, thin, crispy cookie! The perfect addition to a holiday cookie platter.
Instructions
Mix the granulated sugar with the orange zest and let stand for at least 15 minutes (or up to overnight) for a more intensely orange flavor.

In a large bowl, whisk together the flour, baking soda and spices. Set aside.

In the bowl of a stand mixer fitted with the paddle attachment, cream the butter and sugar on medium until light and fluffy. Add the egg and beat well.

Add the corn syrup and water, mixing well.

Reduce the mixer speed to low and slowly add the flour mixture a spoonful at a time. Allow each addition to almost mix in before adding the next.

Chill the dough at least 2 hours.

Preheat oven to 375°F conventional or 350°F convection.

Lightly flour the countertop and roll dough to ⅛th inch. Sprinkle the dough with granulated sugar and press lightly with the rolling pin to adhere. Cut in desired shapes with a cookie cutter. I used a 3-inch biscuit cutter. Place 2 inches apart on a cookie sheet lined with parchment paper. Press an almond into the center of each cookie. Chilling the dough again will prevent excessive spreading. I baked mine immediately and they spread quite a bit.

Bake in preheated oven for 8 to 10 minutes or until the edges are a golden brown. Remove from baking sheet and cool on a wire rack.
Notes
Recipe from Better Homes & Gardens Holiday Cookbook, 1967 Edition.
Yield: 8 dozen cookies
Before You Go!
Check out our other delicious, chef-developed recipes for Cookies!