This Vanilla Rice Pudding is a silky, creamy, slightly sweetened rice custard full of aromatic vanilla bean and slightly spiced with cinnamon.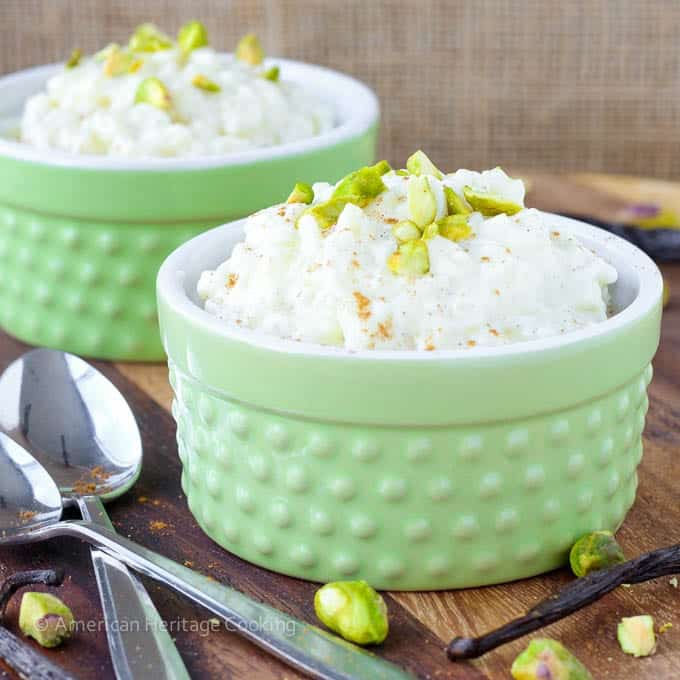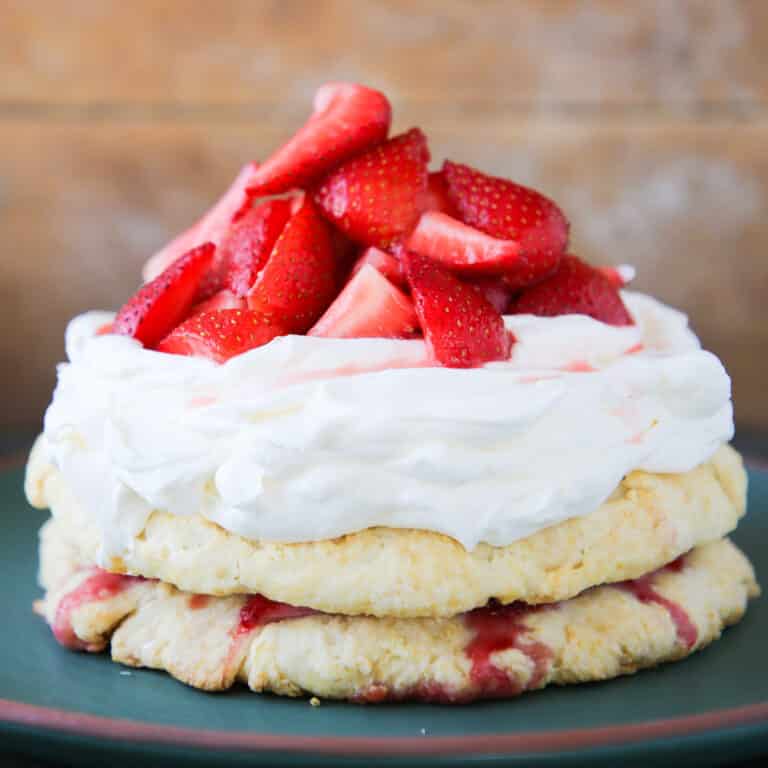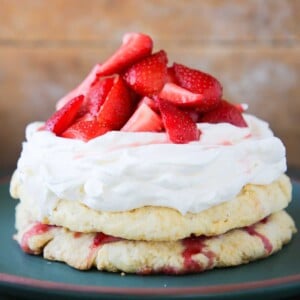 This is the BEST Rice Pudding that I have ever had. I refused to try rice pudding for years. Years! Because I was convinced that rice was completely unacceptable and unwanted in a dessert. I was beyond wrong. It is creamy, cool and just a little sweet.
The vanilla bean flavor will blow you away. It is a silky, creamy, slightly sweetened custard full of aromatic vanilla bean and slightly spiced with cinnamon. It takes its place amongst the best custard desserts like this butterscotch pudding recipe and amazing lemon bars.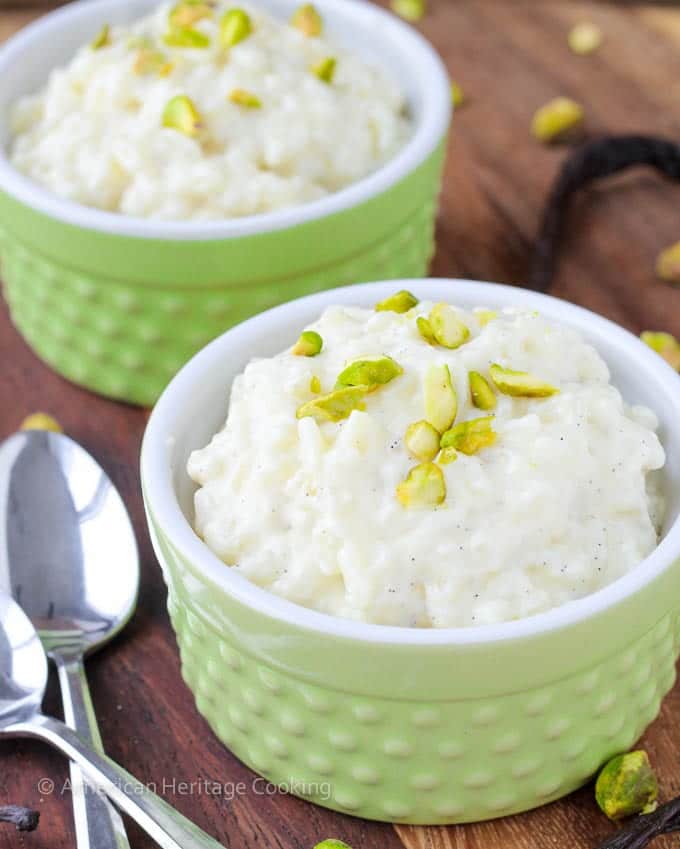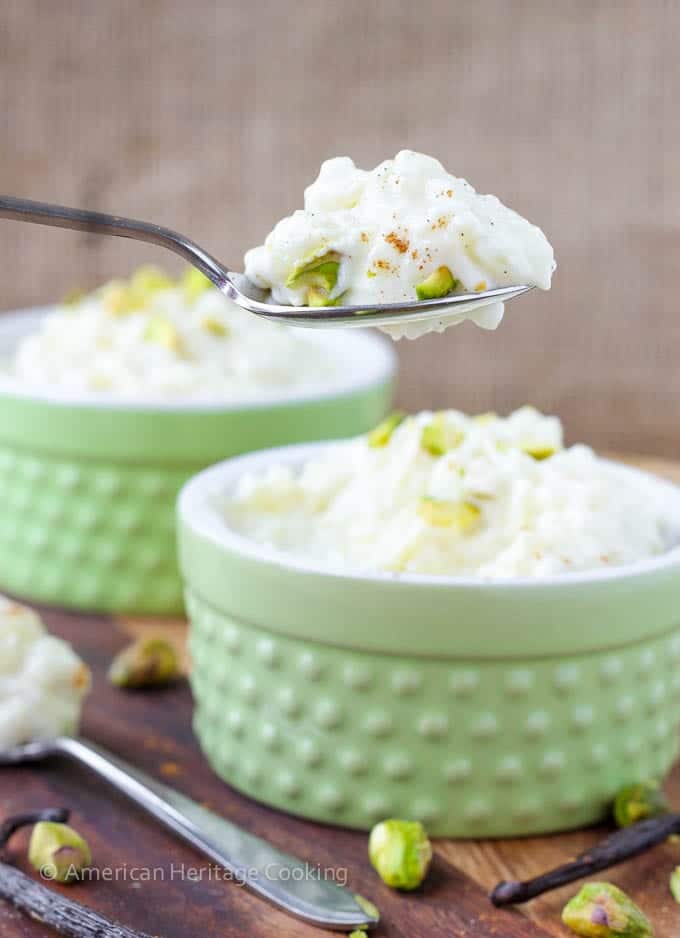 We are all about the cinnamon. Yum.
The rice is more a vehicle for the sweet, creamy vanilla bean pudding. A sprinkle of cinnamon and a little crunch from the pistachios just set it over the top, but it was arguably there already.
This is one of those desserts that will forever ruin eating dessert at a restaurant. With each bite you will certainly be thinking that you could have made it better yourself at home! Hate that.
Love that.
And this rice pudding!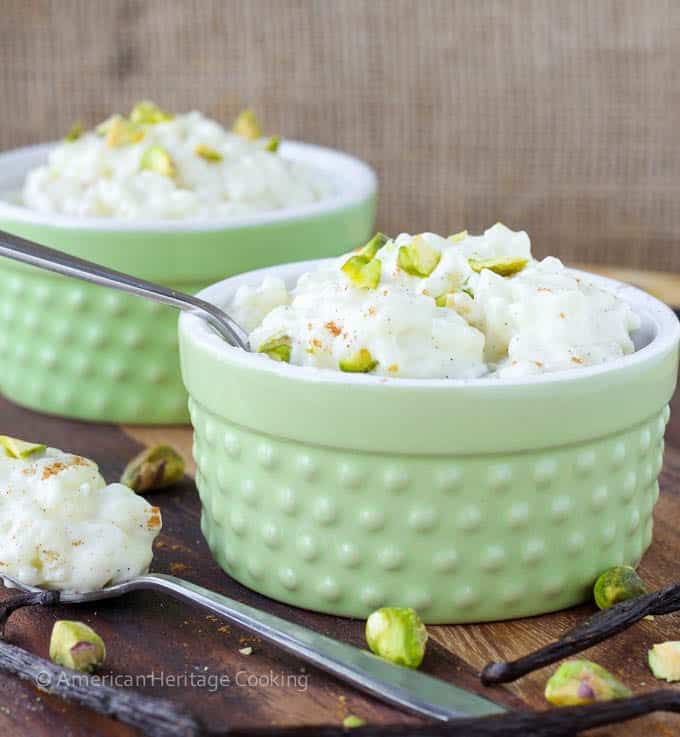 The only thing saving our waistlines is the fact that you have to babysit this pudding. It is not a pop in the oven and forget about it kind of dessert; this is a stand over the stove stirring constantly because you are paranoid the milk is going to burn (because it probably will burn) if you walk away.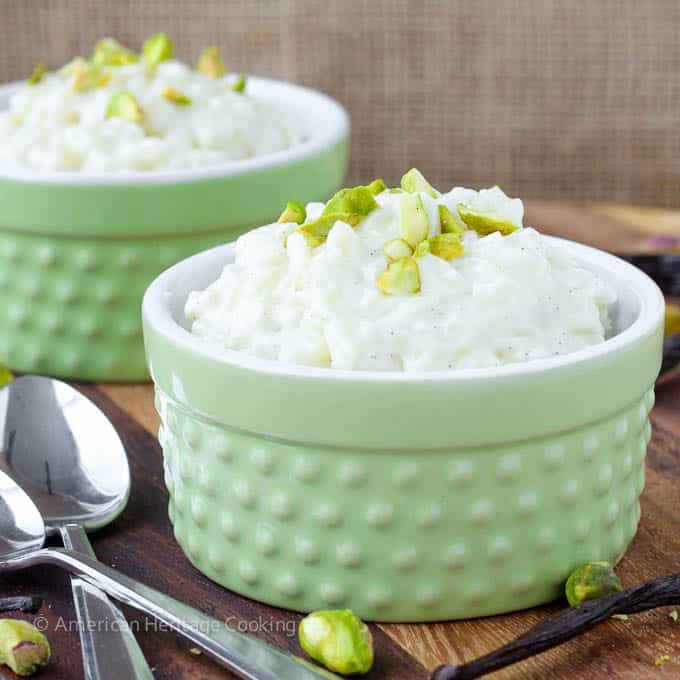 Do not pass on this humble dessert because it is cold and "out of season". You might find that this creamy, cool, light dessert is perfect after a heavy holiday meal! And the flavors of warm vanilla and cinnamon will bring on that holiday cheer just as well as a pumpkin pie.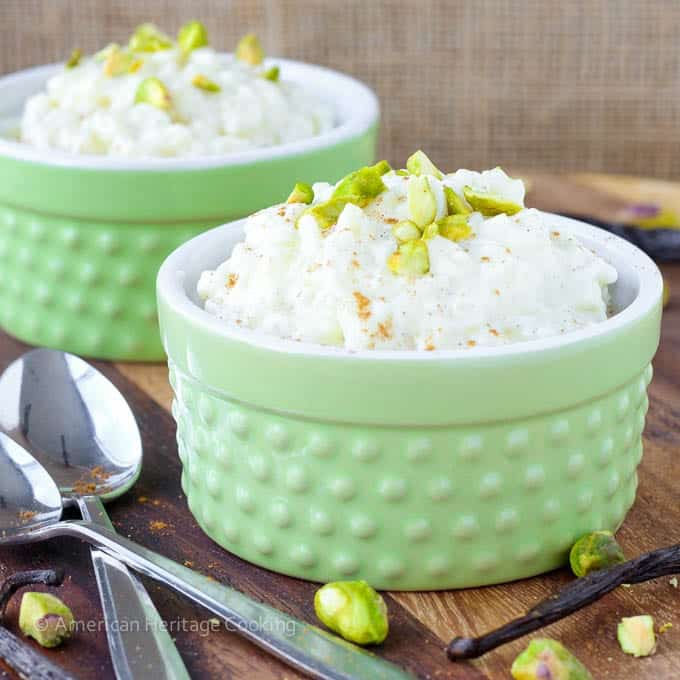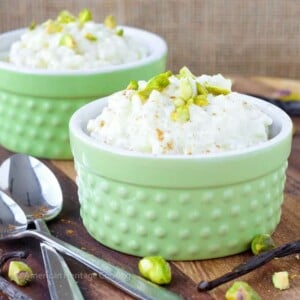 Vanilla Bean Rice Pudding
This Vanilla Bean Rice Pudding is a silky, creamy, slightly sweetened rice custard full of aromatic vanilla bean and slightly spiced with cinnamon. It is easy, but does require fairly constant attention.
Instructions
In a large, heavy bottomed saucepan add the milk, rice, salt and split vanilla bean, stir to combine. (If you are using the extract instead of the bean, don't add it yet.) Bring to a boil over high heat, stirring constantly.

Reduce heat to low, cover and simmer gently, stirring occasionally for 15 minutes.

While the pudding is simmering, combine the egg yolks, sugar and extract (if you are using it) in a medium bowl. Whisk together until the egg yolks are integrated. Set aside.

Uncover and simmer, stirring frequently until the rice is tender and the pudding has thickened. Do not boil the rice. Stir constantly towards the end to keep the milk from burning. Remove the vanilla bean and scrape out all the seeds into the pudding.

Slowly add the cooked rice mixture to the egg mixture, whisking constantly to keep the eggs from scrambling. Return the entire mixture to the saucepan and continue cooking over low heat until the mixture is thick and coats the back of a spoon, about 5 minutes.

Remove the pan from the heat and transfer the rice pudding into a serving dish or storage container. Cut a piece of parchment paper to fit over the top of the pudding. You can also use a piece of plastic wrap. Make sure it covers the entire surface so that a skin doesn't form. Cover and refrigerate until cold.

Serve cold with a sprinkle of pistachios and cinnamon.
Notes
You can also serve the pudding warm or at room temperature, but I prefer it cold.
Recipe modified from Fine Cooking. 
Nutrition
Calories:
330
kcal
|
Carbohydrates:
48
g
|
Protein:
11
g
|
Fat:
10
g
|
Saturated Fat:
5
g
|
Polyunsaturated Fat:
1
g
|
Monounsaturated Fat:
3
g
|
Cholesterol:
126
mg
|
Sodium:
97
mg
|
Potassium:
396
mg
|
Fiber:
1
g
|
Sugar:
28
g
|
Vitamin A:
525
IU
|
Calcium:
313
mg
|
Iron:
1
mg
Like this? Leave a comment below!