An easy 4-ingredient, White Chocolate Raspberry Mousse recipe that will blow your mind! It is perfectly sweetened and like eating a white chocolate cloud!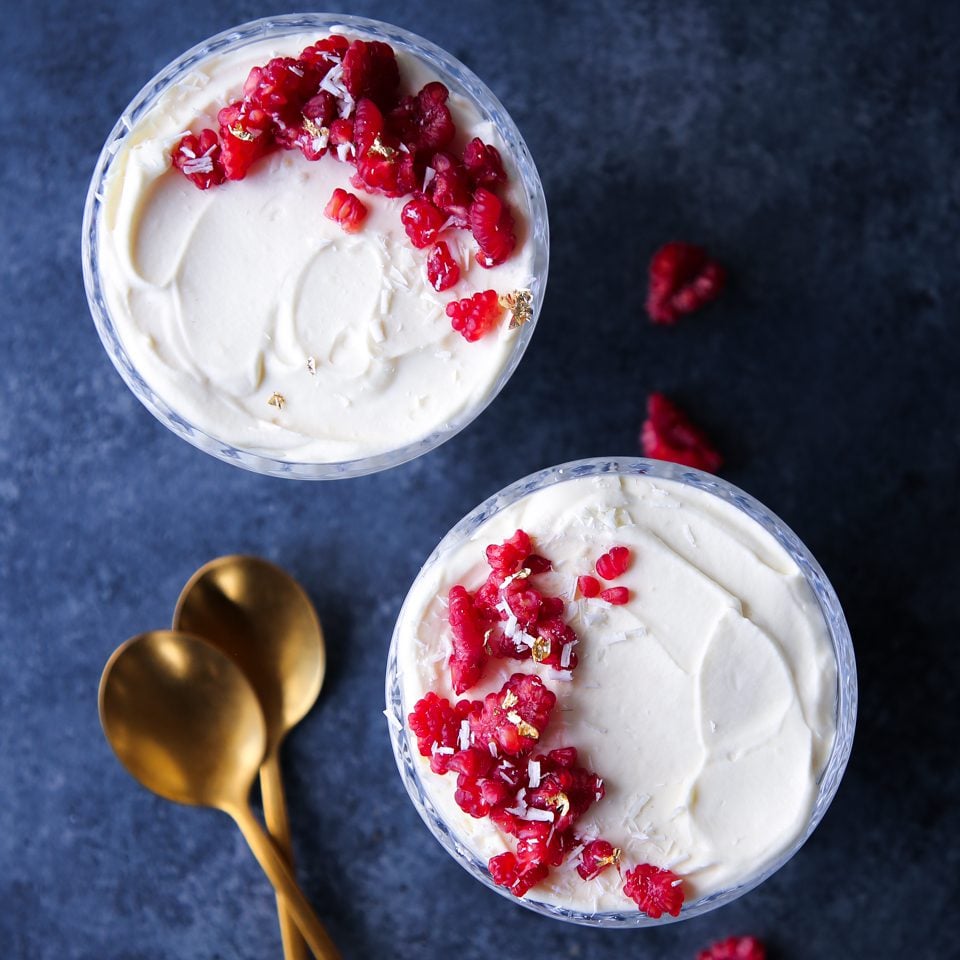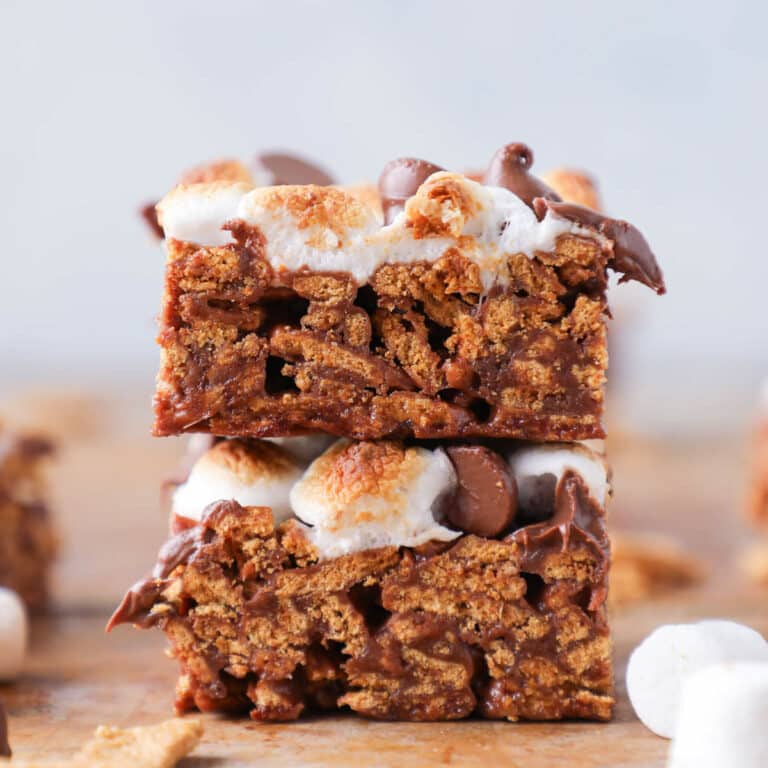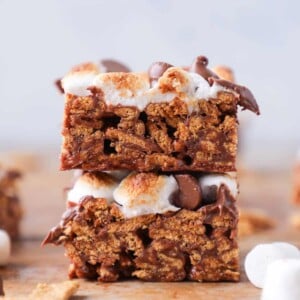 Sometimes I get carried away. I truly enjoyed decorating this mousse. In the uncut footage for the video I repeatedly tell myself, "you will not get out the tweezers!"
It is a simple dessert that looks elegant and sophisticated. You can make it in one large bowl or layer it into individual dishes, like I did, for a light end to a meal.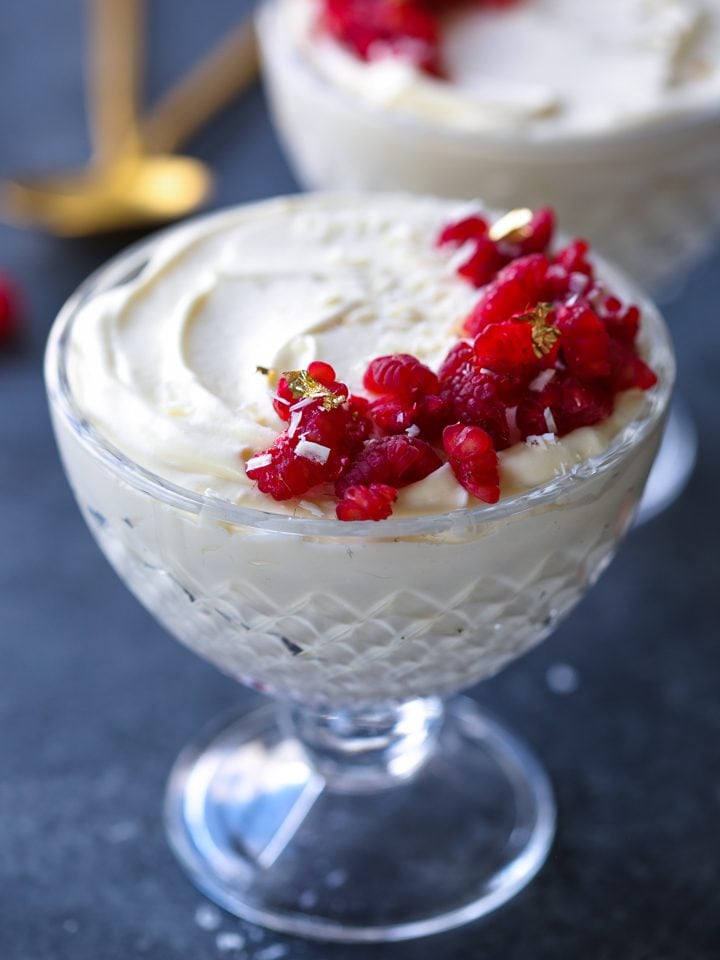 A Word of Caution: only make this recipe if you want to be known around town as a badass in the kitchen. As in, "Oh this? I just whipped this up this afternoon." I would also caution that this mousse and its cousin Black Forest Mousse might be known to cause premature engagements. It's like a kitchen version of "The Bend and Snap." (Please tell me you got that Legally Blonde reference, or we just cannot be friends!)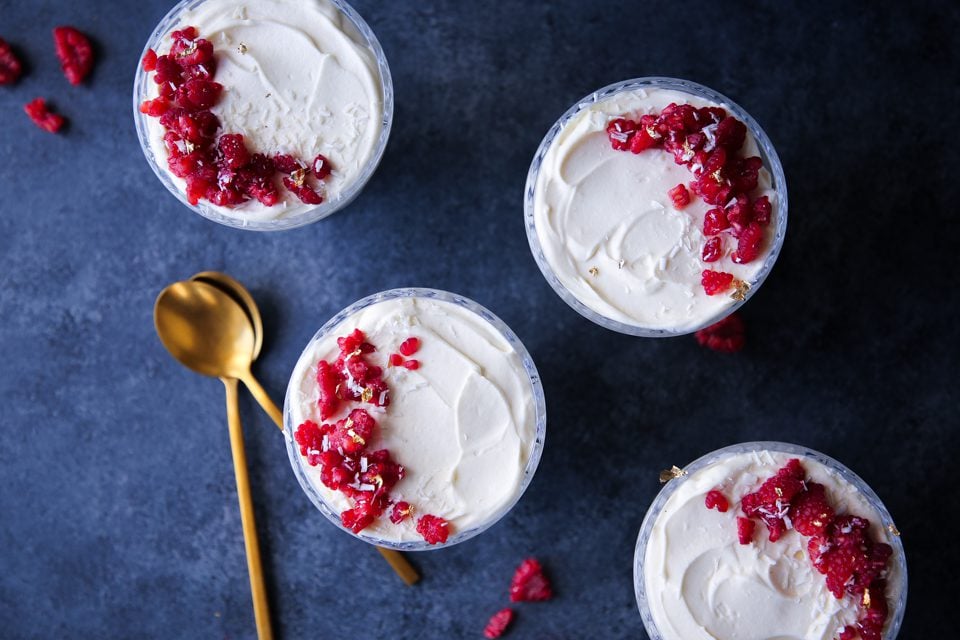 It is phenomenal on its own, or pair it with a red wine poached pear, American gingerbread cake, or sour cream pound cake.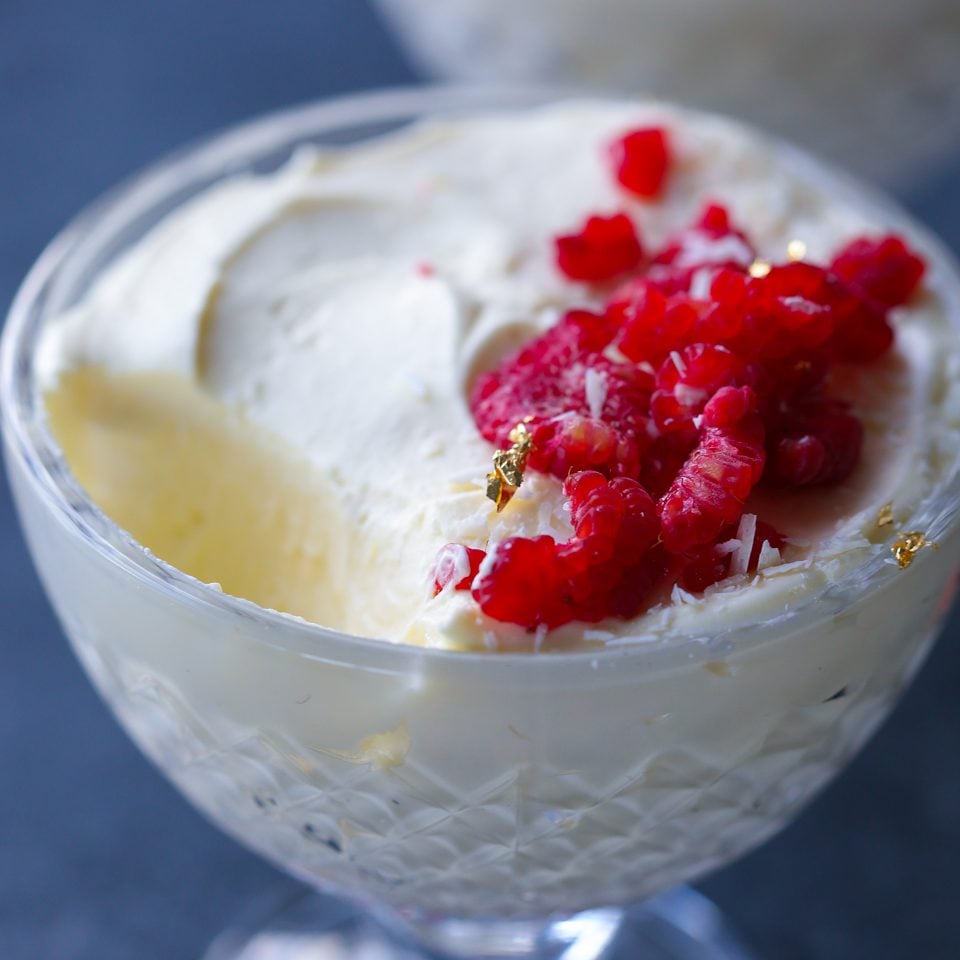 White Chocolate Raspberry Mousse Tips
Like all "easy" pastry recipes this mousse just requires a bit of timing. You want to make sure your chocolate is melted and cooled before you begin your mousse, and you want to make sure your heavy cream is whipped and ready to go before starting your mousse.
Temperature control. Temperature is key here because you are adding warm chocolate into cold whipped cream. And what does chocolate do when it gets cold? It sets! Damn straight. So you have to find that line between so hot it will turn your whipped cream into soup and not warm enough. Not warm enough is almost worse here because you won't be able to incorporate the chocolate in. Just above body temperature is where you should be. If the chocolate feels warm to the touch, you're good!
Don't forget to SACRIFICE! In pastry, sacrificing is when you take a bit of your meringue or whipped cream and add it to the other ingredients to thin it out a bit. You are sacrificing some of the aeration from the whipped cream in order to thin out the chocolate egg mixture, which allows for an easier final combination. An easier final combination means that you will be able to fold less and thus maintain the aeration better.
Technically there are uncooked egg yolks in this mousse. If that concerns you, just buy the pasteurized yolks that come in a carton or pasteurized eggs.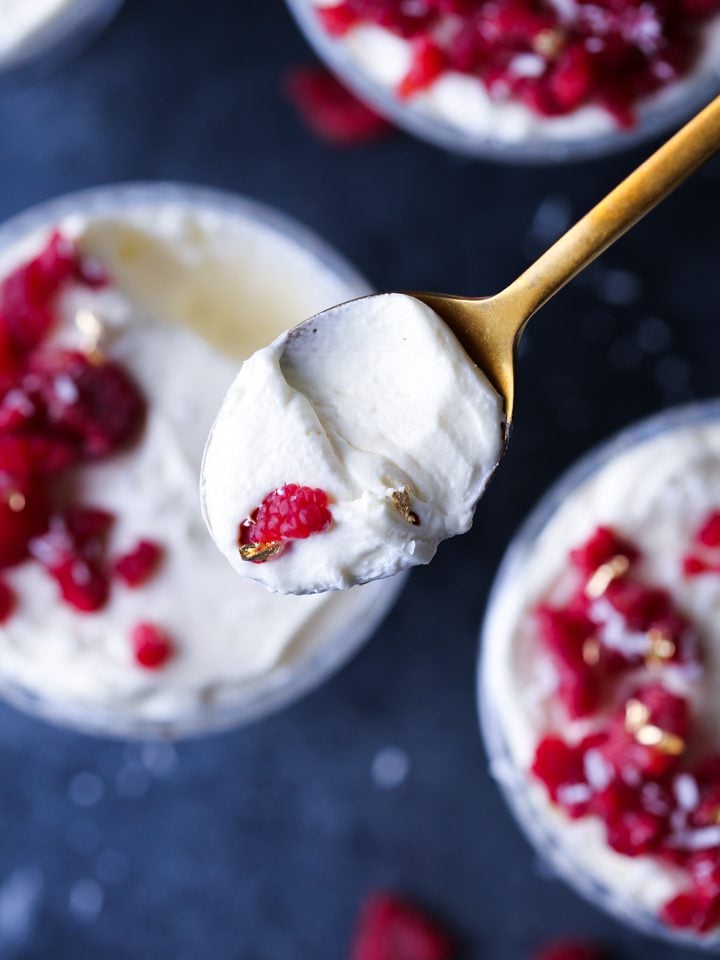 This dessert is perfect for Valentine's Day, dinner parties, and special occasions. You can also pipe it into shot glasses or miniature glasses for a posh dessert or easy addition to a buffet. Just don't forget the mini spoons!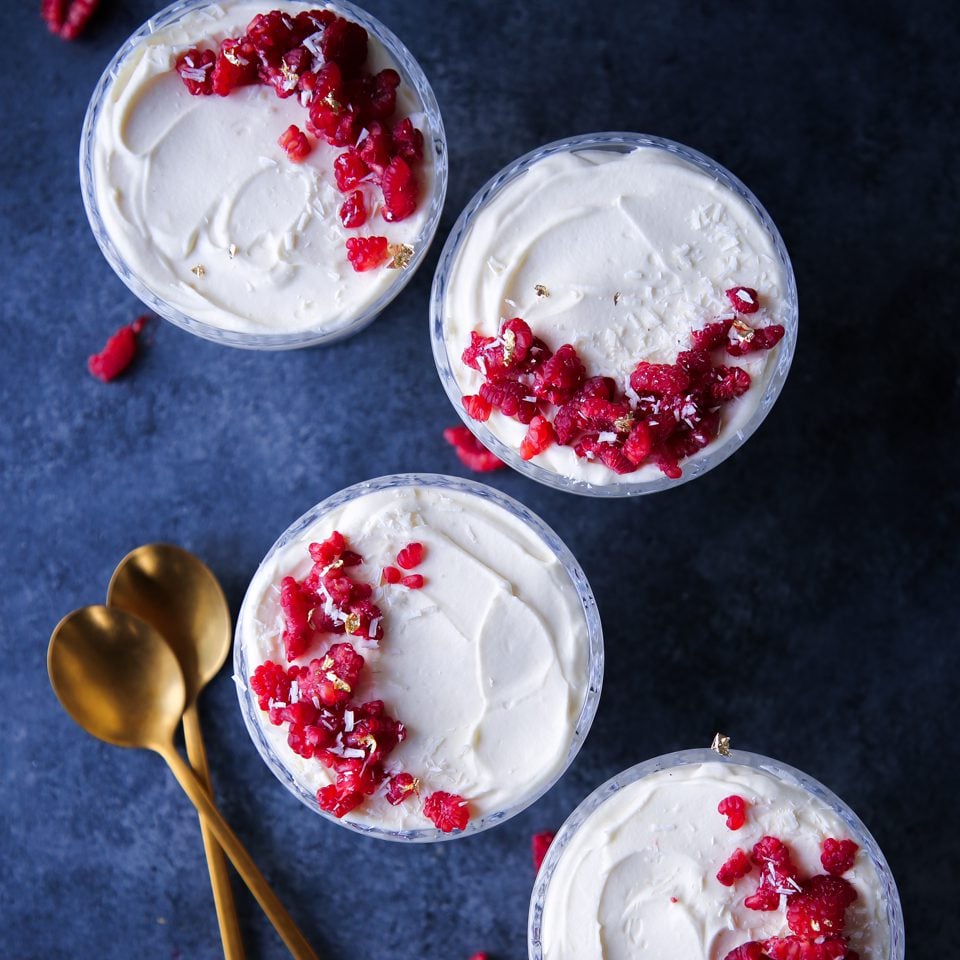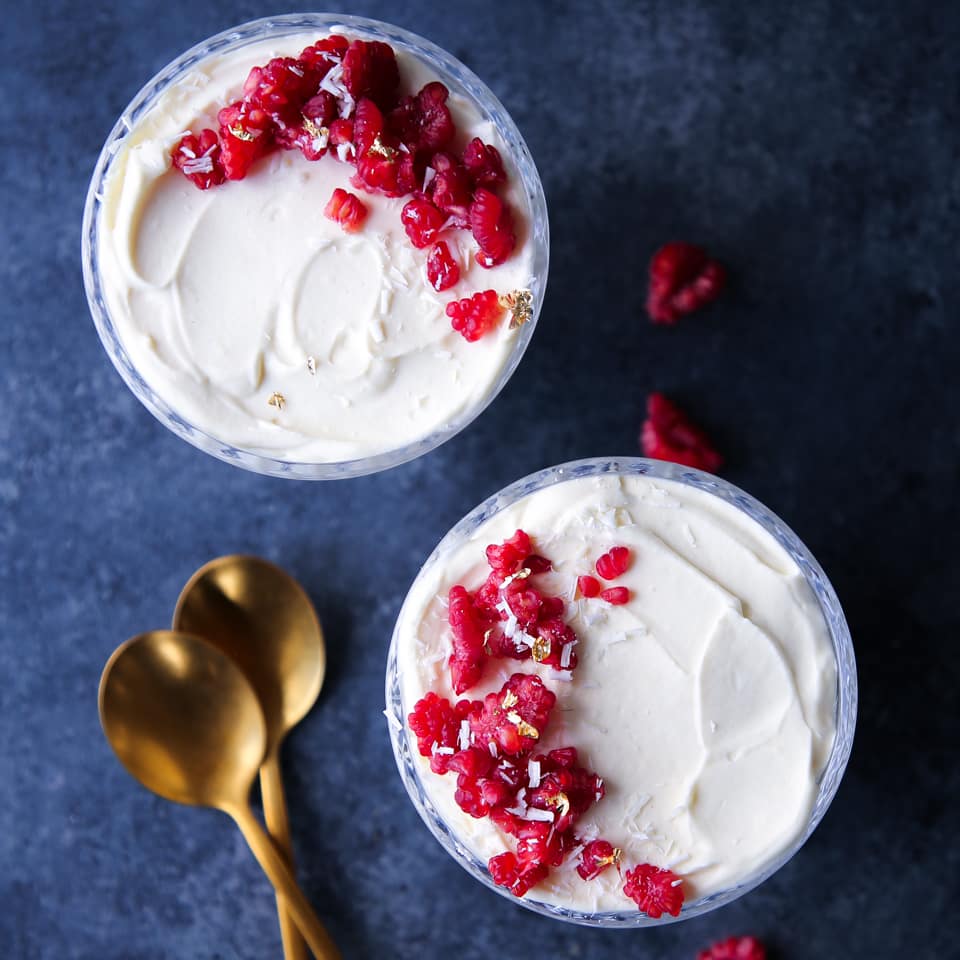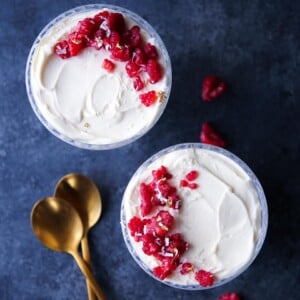 White Chocolate Raspberry Mousse
An easy make-ahead dessert for entertaining or Valentine's Day!
Instructions
Whip heavy cream to medium peaks and place in refrigerator.

Melt chocolate and allow to cool to just above body temperature. It should feel warm to the touch.

In the bowl of a stand mixer, fitted with the whisk attachment, beat yolks and sugar until tripled in volume and pale yellow. Add chocolate and beat well. This with thicken considerably. If it looks like it is breaking, just keep whisking. Move quickly to ensure it doesn't continue to thicken.

Sacrifice some whipped cream by adding a small amount of whipped cream to the chocolate mixture. Fold aggressively with the whisk to incorporate. Quickly then fold the chocolate into the rest of the whipped cream. Spoon immediately into containers. You can also pipe the mousse, but the resulting mousse will be a bit denser.
Nutrition
Serving:
12
oz
|
Calories:
681
kcal
|
Carbohydrates:
47
g
|
Protein:
9
g
|
Fat:
52
g
|
Saturated Fat:
31
g
|
Polyunsaturated Fat:
3
g
|
Monounsaturated Fat:
15
g
|
Cholesterol:
318
mg
|
Sodium:
82
mg
|
Potassium:
260
mg
|
Fiber:
1
g
|
Sugar:
46
g
|
Vitamin A:
1481
IU
|
Vitamin C:
1
mg
|
Calcium:
191
mg
|
Iron:
1
mg
Like this? Leave a comment below!