These Chipotle Chorizo Tacos are smoky, spicy and complex! The homemade sweet potato tortilla tempers the spice with a little bit of sweetness and a mezcal lime slaw brightens the flavors and pulls the whole taco together!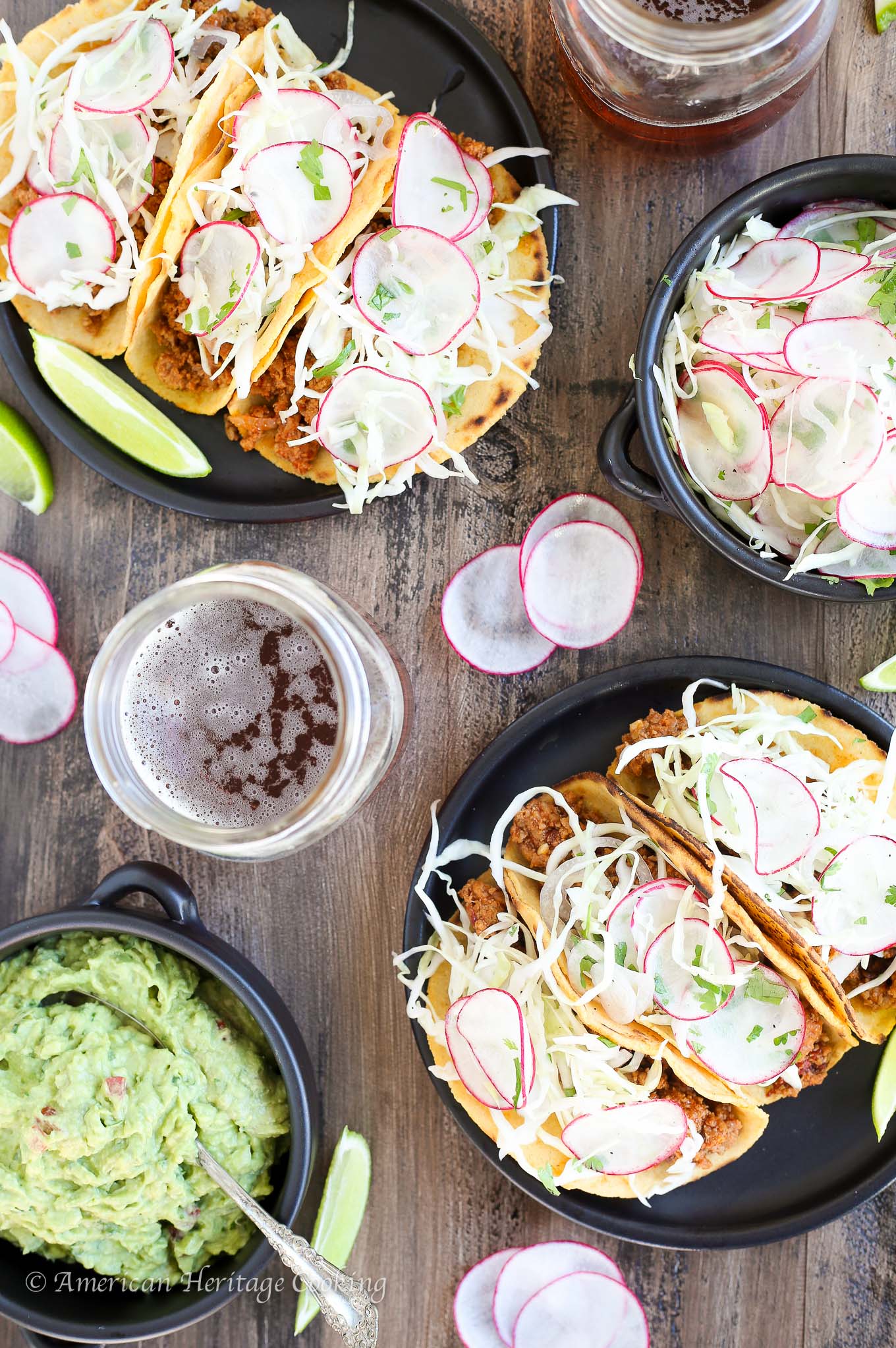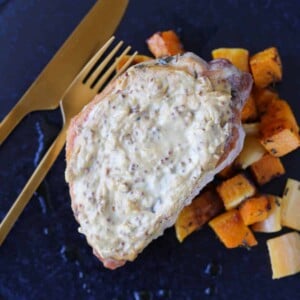 Oh, hey! Remember me?
Anyone who is a chef or a food blogger knows that each takes a specific type of creativity, passion and dedication to constantly improving, learning and being on the forefront. And that kind of passion and dedication is all-consuming. There isn't a day where I don't miss writing, photographing and connecting with readers and fellow bloggers. I have made some life-long friendships and heard some heart-warming stories along the way, but, ultimately, I had to choose. And I chose being a chef.
This isn't a "Goodbye Post". It's more of an acknowledgement that I fell off the face of the Earth.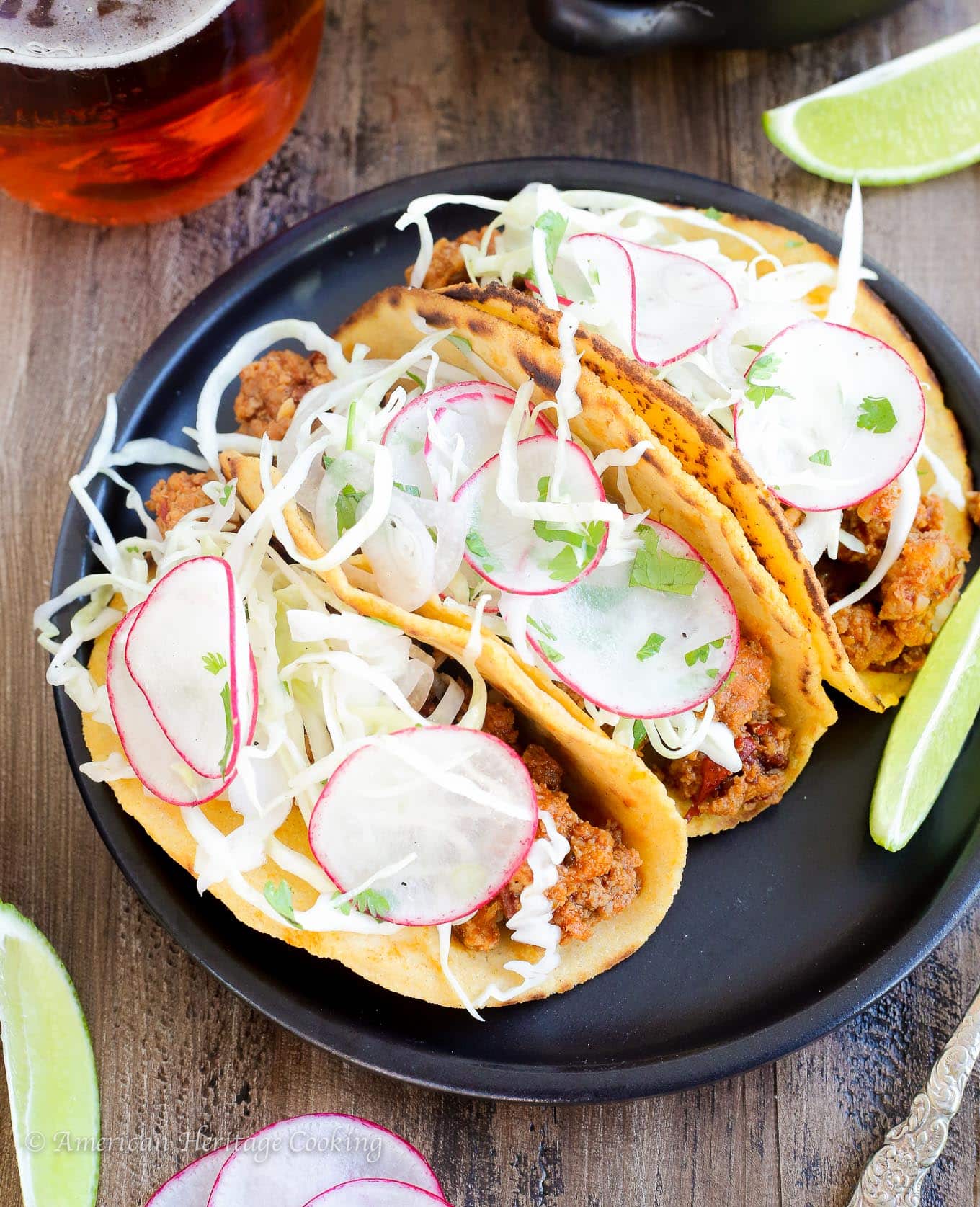 I don't even know where to start. I could just gloss over my actual life and pretend like it wasn't turned upside-down four times in the past 2 years, but that seems disingenuous.
Rather, I would like to take you on that crazy, tumultuous, rollercoaster of a journey. Gradually.
I'll need you to be patient because updating a blog when you're working 12-16 hour days, 6 days a week is a formidable task.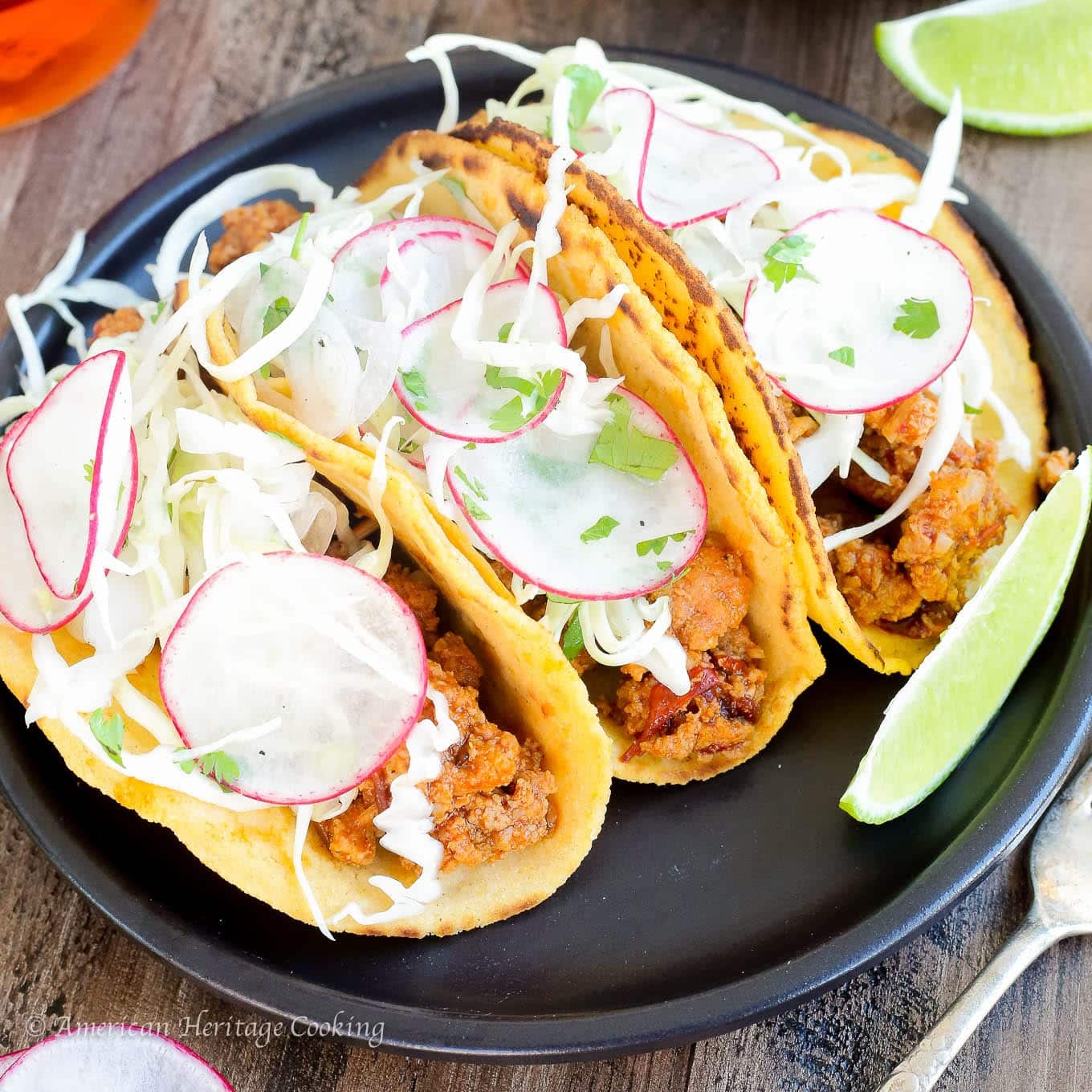 My life is like one of those novels that jumps entire chapters between characters and it isn't until half-way through when all the stories intertwine into one cohesive plot that not only makes sense, but leaves you craving more. More.
Umm speaking of more…perhaps you are here for the tacos? [Like that segue?]
No shame in that. Tacos are pretty much my answer to all life's problems. You can and should also make these chipotle chorizo tacos too!
In my book, any day when you make your own sweet potato tortillas is a win.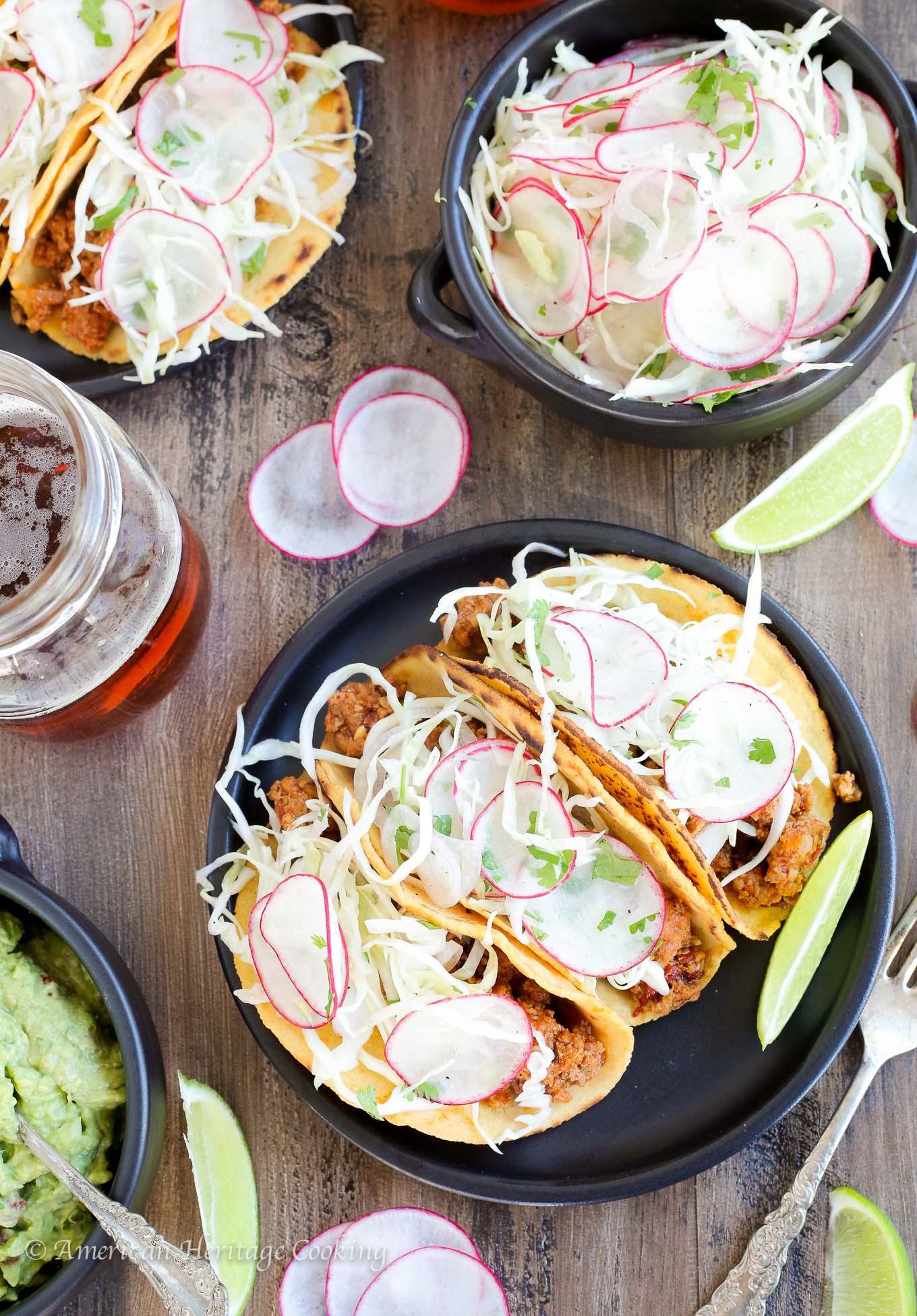 The sweet potato tortillas temper a bit of the chipotle chorizo filling's heat and the mezcal lime slaw adds a crunchy bite of freshness!
HOLD UP: mezcal in the tacos.
That's right. I said mezcal in the tacos.
It's like eating a taco while taking a sip of a refreshing mezcal margarita. Mmmhmm.
Oh. Yes. She. Did.
You can prepare all of this in advance, throw together a frozen margarita (or 5), chill some cervesas, call over some friends and bask in everything Summer has to offer!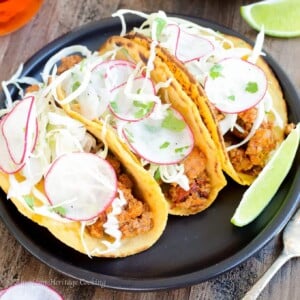 Chipotle Chorizo Tacos Sweet Potato Tortillas
These Chipotle Chorizo Tacos are smoky, spicy and complex! The homemade sweet potato tortilla temper the spice with a little bit of sweetness and a mezcal lime slaw brightens the flavors and pulls the whole taco together!
Ingredients
Instructions
To Make Sweet Potato Tortillas:
In a medium bowl combine the masa harina, salt, sweet potatoes and 1 cup of the warm water. Using the back of a wooden spoon mash all the ingredients together, smearing against the side of the bowl to evenly distribute the sweet potatoes and create a homogenous mixture.

Add the remaining ¼ cup warm water and use your hands to knead into the mixture, creating a smooth dough. Knead it about 2 minutes. If the dough seems dry, add a little warm water 1 teaspoon at a time. If it is sticky, add a little masa harina or just continue kneading to see if it will incorporate.

Divide the dough into 18, 33 g (1.2oz) rounds. They are about the size of a golf ball. Cover them with a damp cloth at all times.

Cut one side and the bottom edge of a ziptop baggie, so it opens like a book.

Preheat a griddle or large cast iron pan over medium heat.

Place one ball of dough inside the cut baggie and press using a tortilla press. You will have to experiment with the pressure and placement of the dough. You want it to be about 1/8th inch thick. You can also roll out the dough with a rolling pin but it will take longer and not be as round.

Cook the tortilla in the skillet just until it releases, flip and cook 30 seconds on the second side. Continue to cook in 30 second increments until the tortilla has puffed and is cooked all the way through, about 4 minutes. Place cooked, warm tortillas in a kitchen towel, and keep covered.

Continue with the remaining tortillas. You can press them all and keep them separated with plastic wrap or you can press them as you cook.

Once all the tortillas are cooked, serve or place the stack in a ziptop plastic baggie. Store in the refrigerator and reheat in the microwave.
To Make Taco Filling:
In a large sauté pan or cast iron skillet, gently cook the onions and garlic in approximately 2 tablespoons olive oil until the onions are translucent and just beginning to brown. Add the chipotles and 2 teaspoons spice mix, stir constantly for 30 seconds.

Add the turkey and chorizo to the same pan and cook through. Add water/broth, adobo sauce, and tomato paste to the pan and cook until reduced. Taste and adjust salt as needed.
Dress the Mezcal Radish salad:
In a medium bowl combine the radishes, shallots, cabbage, cilantro, mezcal, sugar, lime juice, olive oil, pinch kosher salt, and a pinch of fresh black pepper. Toss to coat. Make sure you break apart the radishes with your fingers, because when they are thinly sliced they tend to stick together.

If you sliced the radishes and shallots ahead of time and stored them in water, make sure to blot them on a paper towel before dressing. The water also tempers the bite of the radish and shallots – mellowing them out a bit.
Notes
To make life easier, you can prep everything in advance! I juiced my limes for the salad dressing and guacamole; made the taco filling; minced enough onions for both the guacamole and taco filling; chopped my cilantro; made the tortillas, and sliced the radishes, shallots and cabbage on the microplane all one day in advance. Store the radishes and shallots in separate containers in cold water, and store the chopped cilantro in a ziptop baggie. Before servimg make the guacamole (5 minutes), dress the salad (2 minutes), warm the taco filling and tortillas in the microwave.
You could also use store-bought corn tortillas instead but I really love how the subtle sweetness from the sweet potatoes tempers the corn flavor and the spiciness of the tacos!
Also Pictured: Sour cream loosened with a little half and half or milk, and if you just haven't had enough, you can zest a little lime zest in the sour cream! And guacamole, because tacos without guac are sad.
Nutrition
Calories:
305
kcal
|
Carbohydrates:
30
g
|
Protein:
21
g
|
Fat:
11
g
|
Saturated Fat:
4
g
|
Polyunsaturated Fat:
1
g
|
Monounsaturated Fat:
4
g
|
Trans Fat:
1
g
|
Cholesterol:
56
mg
|
Sodium:
1107
mg
|
Potassium:
414
mg
|
Fiber:
4
g
|
Sugar:
3
g
|
Vitamin A:
1961
IU
|
Vitamin C:
12
mg
|
Calcium:
89
mg
|
Iron:
4
mg
Like this? Leave a comment below!