An easy, three-ingredient No Bake Graham Cracker Crust. This pie crust can be the base for any pie, including your favorite!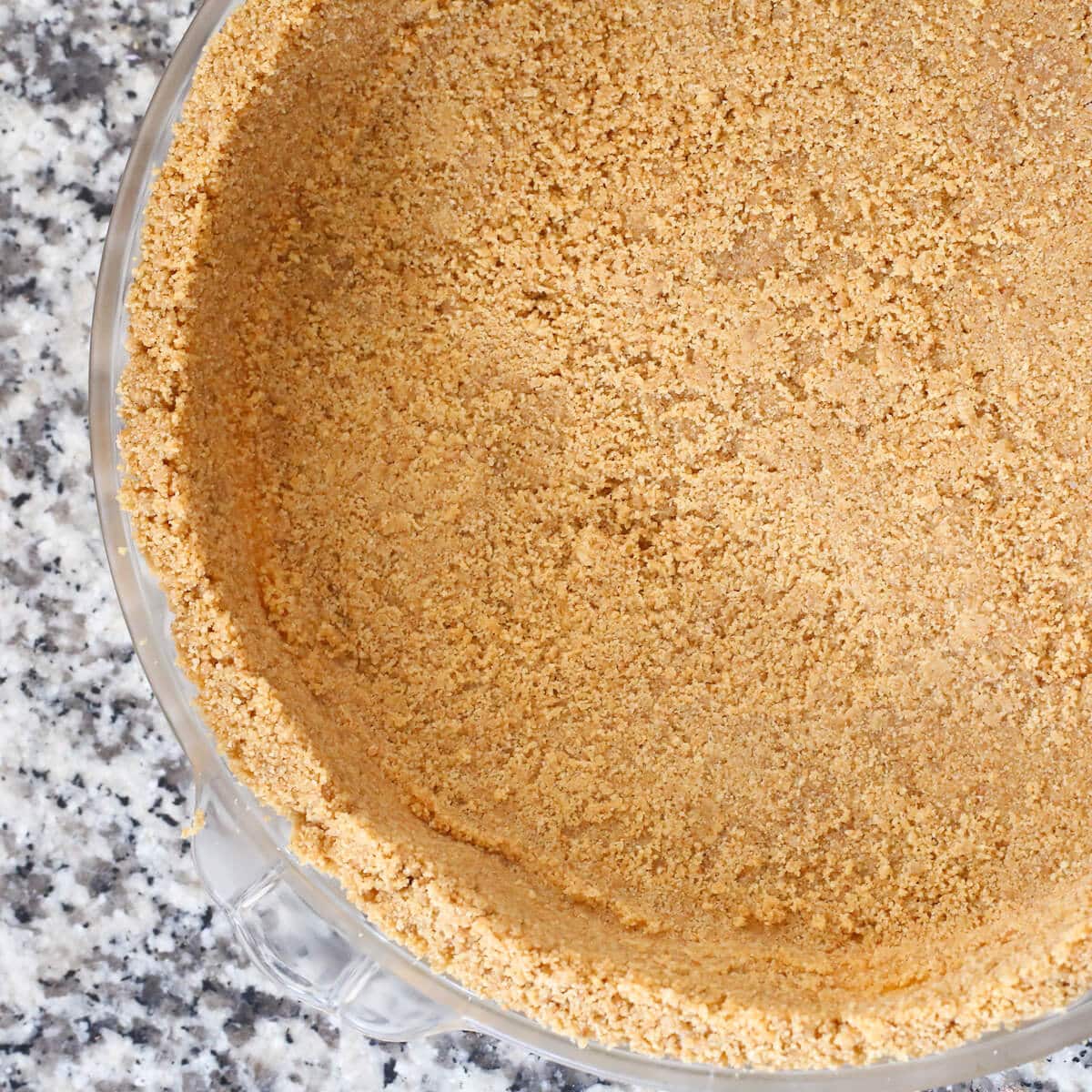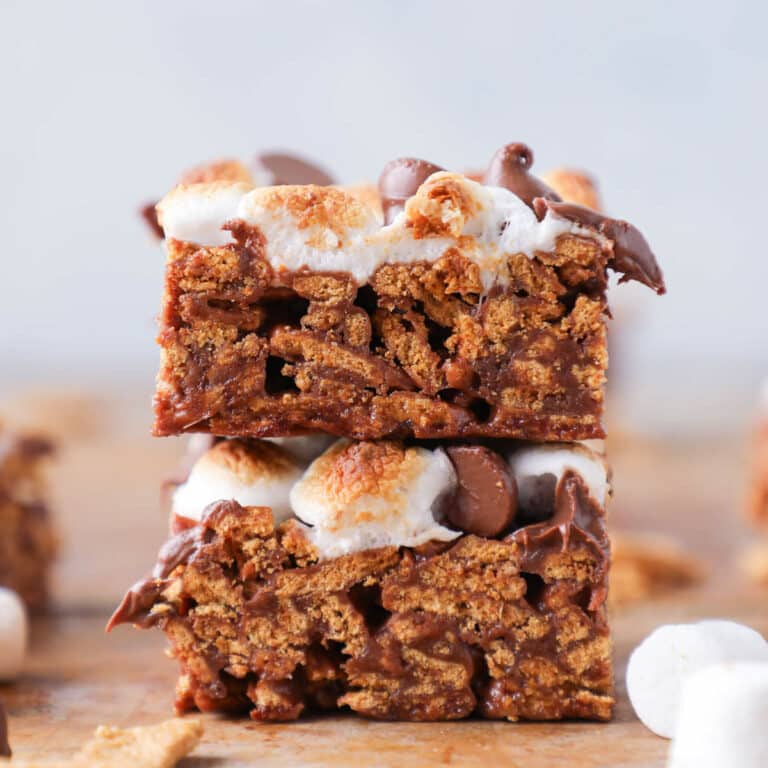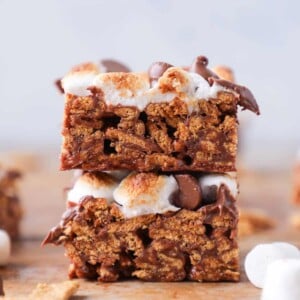 If even the thought of turning on your oven makes you sweat, then this no bake graham cracker crust recipe is for you! It is as easy as melting butter and stirring it all together. The magic of combining the three ingredients and then pressing out the crust by hand in your favorite pie dish is just so simple, I always come back to this recipe. It will give you a pie crust wih pretty edges that you can use as the crust for any pie! Personally, I use this no bake graham cracker crust in my no-bake s'mores pie, but you could also use it as a base for key lime pie, lemon meringue pie or even this chocolate chip cheesecake (though I do strongly suggest using a baked one!}!
I even make it one step easier by using store-bought graham cracker crumbs. I'm not sure when they started selling those but Thank, God!  Am I alone in feeling like that one extra step (and the extra CLEANING) are just too much sometimes?!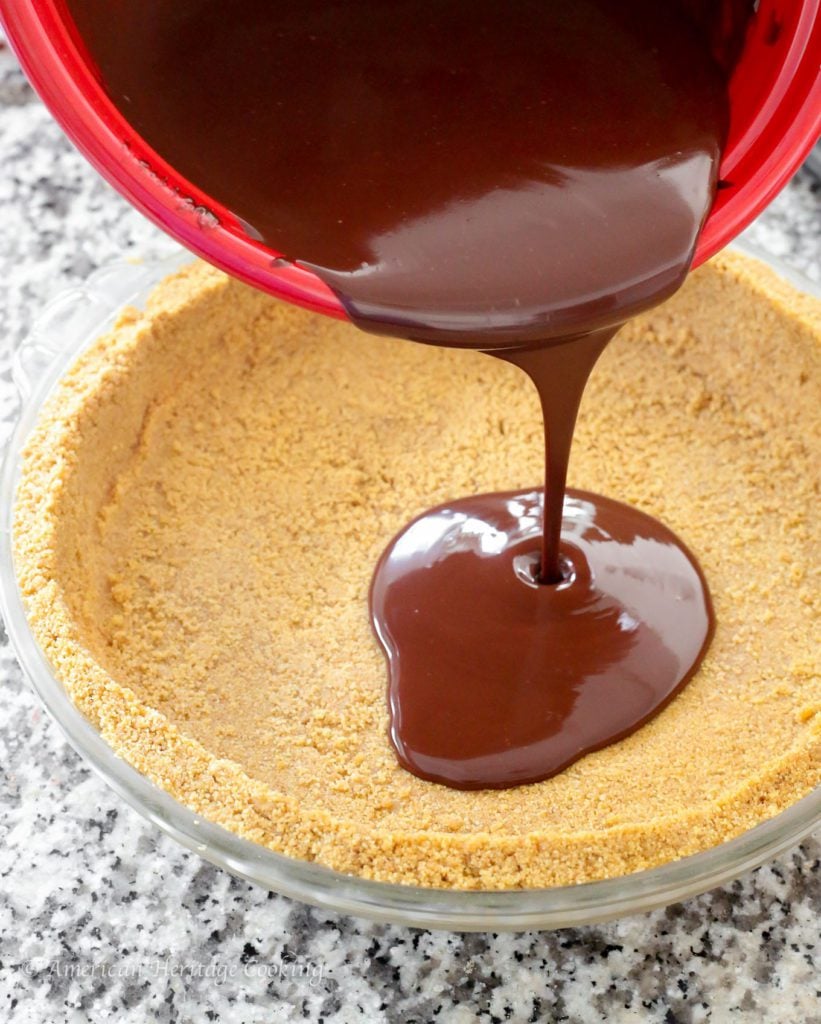 If you are a purist or cannot find the pre-ground, then by all means crush some graham crackers instead! Use a plastic bag and a rolling pin to beat them into crumbs (very cathartic) or pulse in a food processor. You will need 12 full graham crackers to get the crumbs for this no bake graham cracker crust recipe.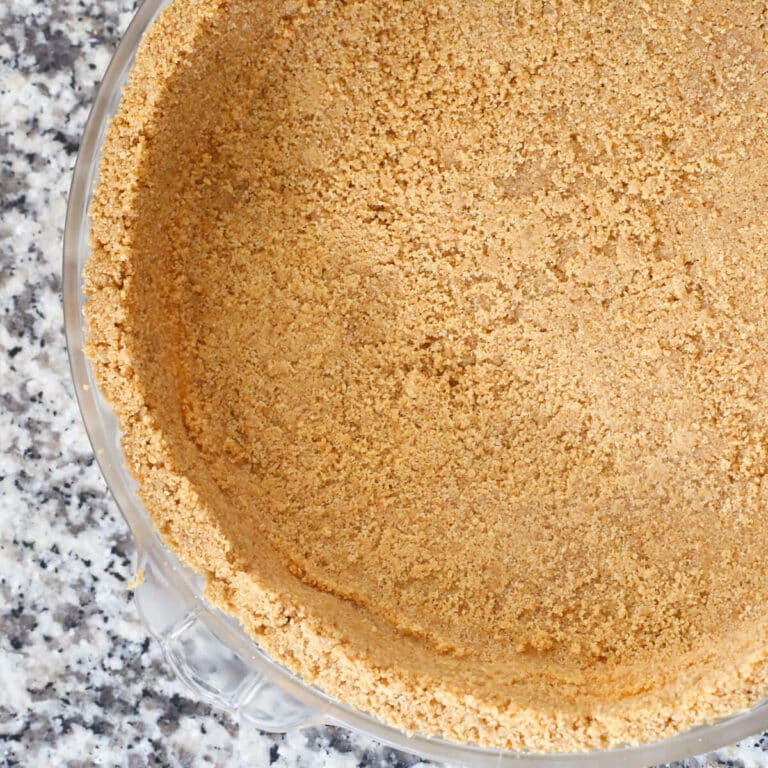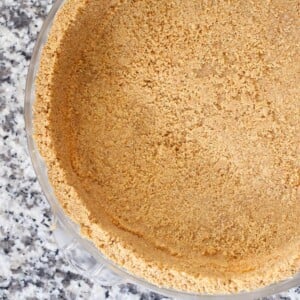 No Bake Graham Cracker Crust Blog
An easy, three-ingredient No Bake Graham Cracker Crust!
Ingredients
Makes:
6
inch
6
x
6
inch
round
Instructions
In a food processor (or you can buy them pre-ground, which is AMAZING!), finely grind the crackers until there are no more discernable pieces of cracker. Pour into a medium bowl.

Add the salt and melted butter and mix until all the crumbs are moist and homogenous.

Press into your 9-10 inch pie dish (the one pictured is 9 ½ inches) using a tart tamper or the back of a ½ cup measuring cup, which is what I did.

Refrigerate.
Nutrition
Calories:
120
kcal
|
Carbohydrates:
9
g
|
Protein:
1
g
|
Fat:
9
g
|
Saturated Fat:
5
g
|
Polyunsaturated Fat:
1
g
|
Monounsaturated Fat:
2
g
|
Trans Fat:
1
g
|
Cholesterol:
20
mg
|
Sodium:
190
mg
|
Potassium:
24
mg
|
Fiber:
1
g
|
Sugar:
3
g
|
Vitamin A:
236
IU
|
Calcium:
12
mg
|
Iron:
1
mg
Like this? Leave a comment below!