This Homemade Hot Cocoa Mix Recipe tastes rich and deeply chocolaty but this DIY hot cocoa mix is just as easy as using store-bought packets!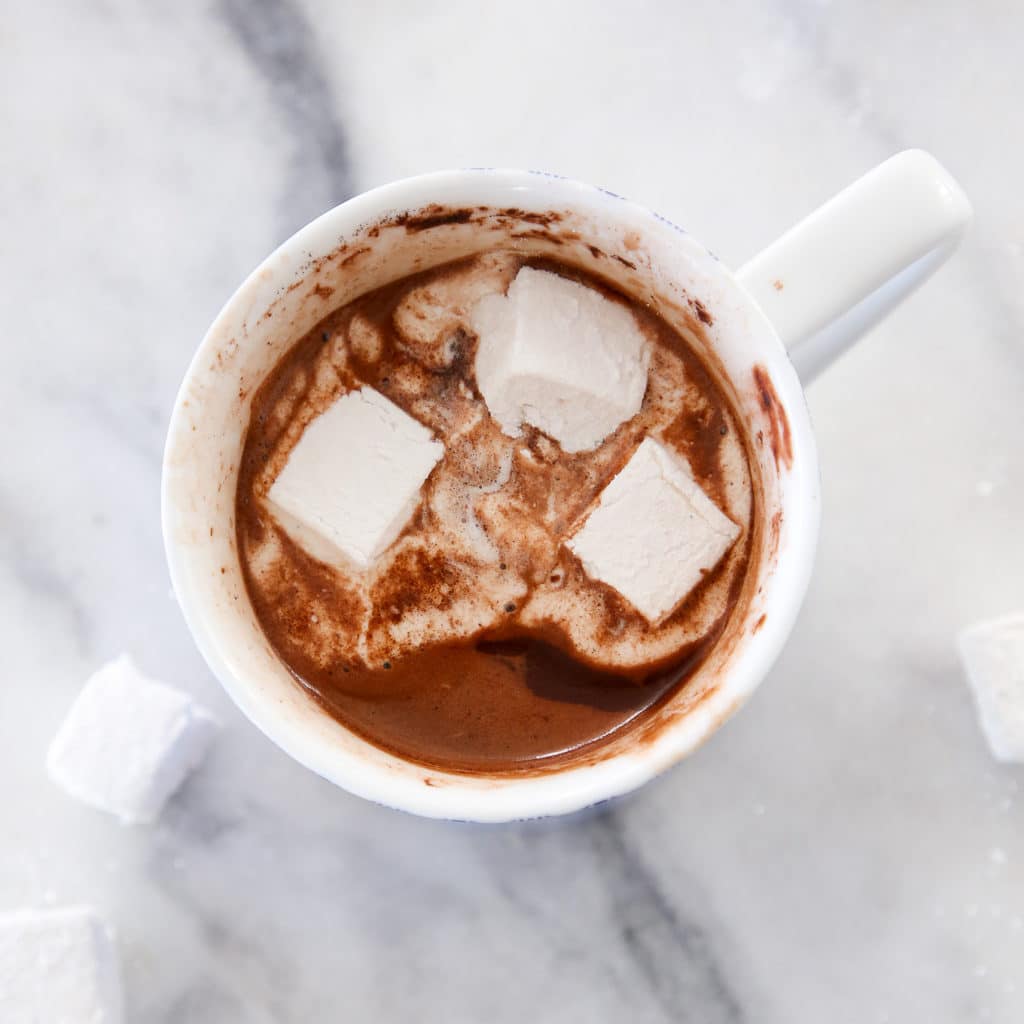 We all know that I am a chocolate snob. This is a fact, and I'm totally ok with it! I prefer my hot chocolate sinfully rich and decadent like the best hot chocolate recipe; but I cannot argue with the ease of hot cocoa packets, especially after a long day at in the kitchen.

I had a hot cocoa craving awhile back so I made a personal challenge to develop a homemade hot cocoa mix recipe that tasted rich and chocolaty but was as easy as opening a packet. Perhaps I made it too good and too easy, because I proceeded to drink this hot cocoa every night for 3 straight weeks. This would make an adorable gift for a friend or a neighbor, and extra bonus points if you include a couple chewy sugar cookies! IMO homemade marshmallows are a must-have, unless you are a whipped cream on hot cocoa person. In that case, you go on with your bad self!
What is hot cocoa made of?
Hot cocoa is made of milk (or milk alternative), cocoa powder, confectioner's sugar, kosher salt and a little semi-sweet chocolate.
What is the difference between hot cocoa and hot chocolate?
Hot chocolate uses melted chocolate to flavor the milk, whereas hot cocoa uses cocoa powder as the base. Hot chocolate recipes may use a combination of melted chocolate and cocoa powder for additional flavor. I add an egg yolk to my hot chocolate for an extra rich, silky texture.
Ingredients
Confectioner's Sugar: I use confectioner's sugar in my hot cocoa mix because it dissolves faster and better than regular sugar. Isn't silky smooth the whole point? My thoughts exactly.
Milk: I use whole milk for beverages like this hot cocoa mix because it adds a richness to the final flavor and texture.
Cocoa Powder: I use Dutch processed cocoa powder, which has a rich, deep flavor and a darker color, but your favorite cocoa powder will be perfect.
Kosher Salt: Kosher salt is less salty than table salt and a teaspoon weighs less than other finer ground varieties. It heightens the flavor of the chocolate here and will keep your cocoa from tasting dull or flat.
Semi-Sweet Chocolate: I am picky about my semi-sweet chocolate. I want it to be just sweet enough without touching on cloying and a high quality texture. I also love Guittard, but it isn't always available.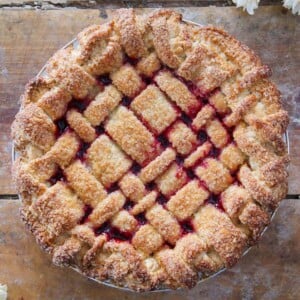 Homemade Hot Cocoa Mix Recipe Substitutions
Whole Milk: Oat milk and its best friend, almond milk, are also delightful but not as rich as 2% or whole milk. If you want to use milk alternatives or water, you could add a teaspoon of milk powder (or more) to each mix.
Confectioner's Sugar: You could use granulated sugar in a pinch, but it will dissolve less quickly and result in a less smooth beverage!
Can you make this hot cocoa mix ahead?
You can make one giant batch and scoop 2 rounded tablespoons in a mug with the chocolate when a craving strikes or you can make them in single serving portions like I did in the DIY Hot Cocoa Tutorial video.
Can I omit the semi-sweet chocolate in this recipe?
Absolutely! The melted semi-sweet chocolate simply adds a little more richness. It isn't as much as I would use in Hot Chocolate but I love the added flavor here.
Frequently Asked Questions
How do you store DIY hot cocoa mix?
Store hot cocoa mix in a tightly sealed container that is free from other lingering scents. I love to mix it up in a large batch and then store it in Rose Gold Mini Jars or OXO Mini Pop Containers.
How long will it keep?
The dry mix will keep for up to a year but will slowly clump. This is totally fine to use, but it will require a little more whisking or a quick pulse with an immersion blender or a milk frother.
Will this recipe multiply?
Easily multiply this hot cocoa mix as large as you'd like. You can mix in individual portions or mix one large batch and then portion out into jars or zip top baggies.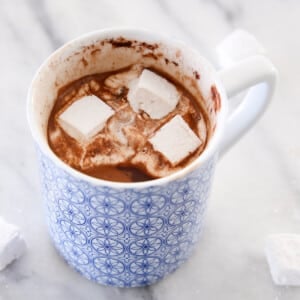 Single Serving DIY Hot Cocoa Mix
This DIY Hot Cocoa Mix tastes rich and deeply chocolaty but is just as easy as using store-bought packets!
Instructions
Place all the ingredients in a mug. Microwave on high 1 minute. Whisk gently to begin incorporating all the ingredients into the milk. They won't completely combine at this point and that is okay!

Microwave an additional minute on high and whisk to combine. At this point the chocolate should be melted and the cocoa should be completely mixed but perhaps not as hot as you'd like. Continue heating in 30 second intervals until it is as hot as you'd like!

Add marshmallows. This is not optional. The only option here is how many you will add. I am a 4-6 marshmallows kind-of-girl.
Notes
In the YouTube video I used 1 oz of chocolate, which is even better, but it is a bit decadent for my everyday cocoa habit so I reduced it in this recipe. Serves 1
Nutrition
Calories:
258
kcal
|
Carbohydrates:
28
g
|
Protein:
9
g
|
Fat:
13
g
|
Saturated Fat:
8
g
|
Polyunsaturated Fat:
0.4
g
|
Monounsaturated Fat:
3
g
|
Trans Fat:
0.01
g
|
Cholesterol:
28
mg
|
Sodium:
127
mg
|
Potassium:
482
mg
|
Fiber:
3
g
|
Sugar:
24
g
|
Vitamin A:
375
IU
|
Calcium:
293
mg
|
Iron:
1
mg
Like this? Leave a comment below!
Before You Go!
Check out our other delicious, chef-developed Chocolate Dessert Recipes!