In these Ice Cream Cookie Stacks there are layers of ice cream stacked on top of chewy cookies make the perfect Summer dessert!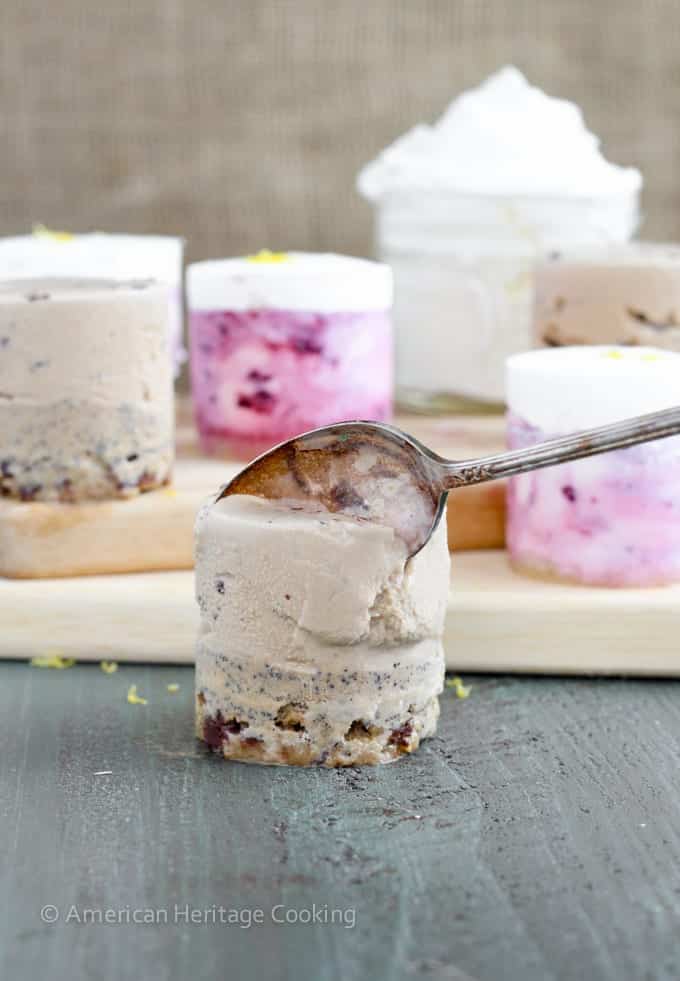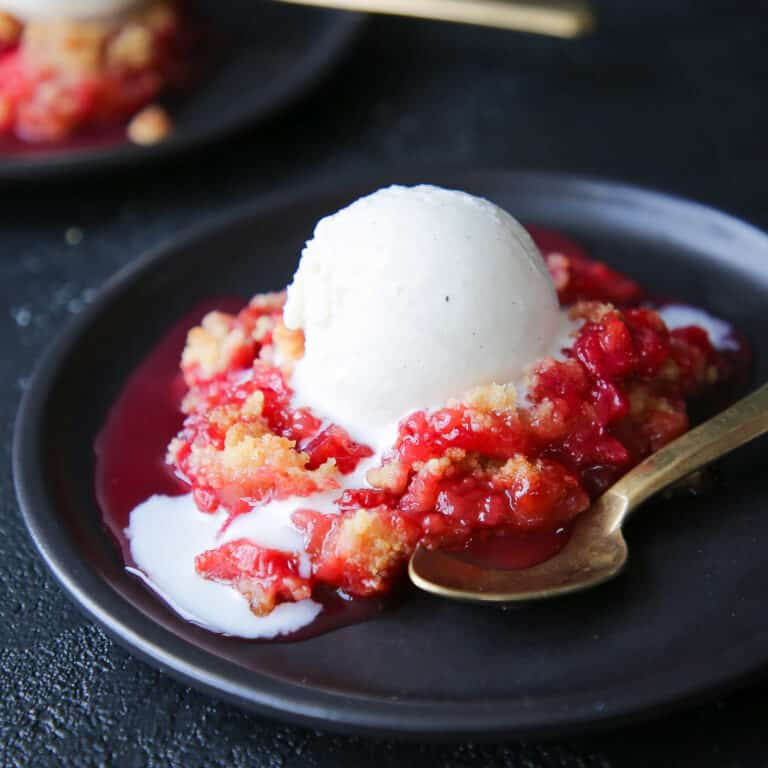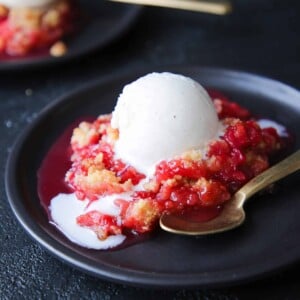 Ice cream. Summer. Parties. (Preferably with a grill or a rooftop…maybe both, but beggars can't be choosers.)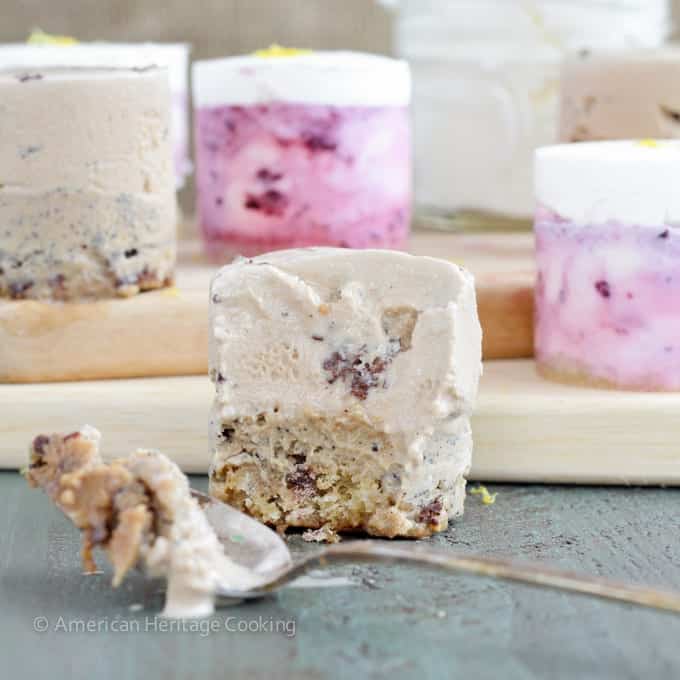 Ice cream. It's become my mission. Now that culinary school is over (tear), there is a huge void in my life where all that sugar used to be. I've decided that the responsible thing to do in this situation is to eat as much ice cream as possible.
The Eureka Lemon Marionberries ice cream is bright with a little tang but still incredibly creamy; the Salted Caramel Chocolate Chip is rich and flavorful with the perfect amount of chocolate chips; and the Double Peanut Butter Chip is, well, God's gift to the peanut butter lover.
How do you make fantastic, happy ice cream better? You add a cookie. Obvi.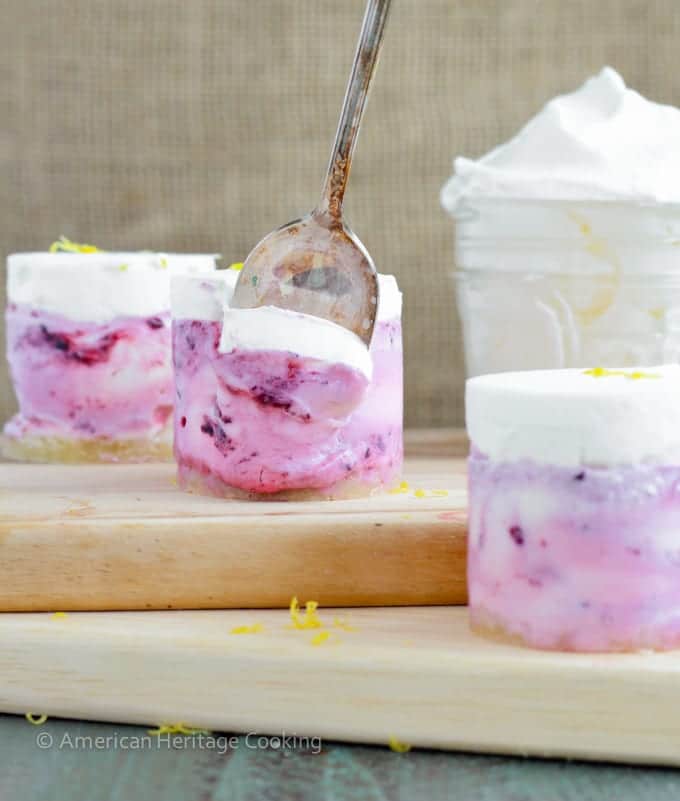 Now there is nothing wrong with an old-fashioned ice cream sandwich, but sometimes you want something a little fancier. Like a perfectly cylindrical ice cream stack kind of fancy. Layers of complementary ice cream flavors and a little whipped cream stacked on top of a chewy cookie.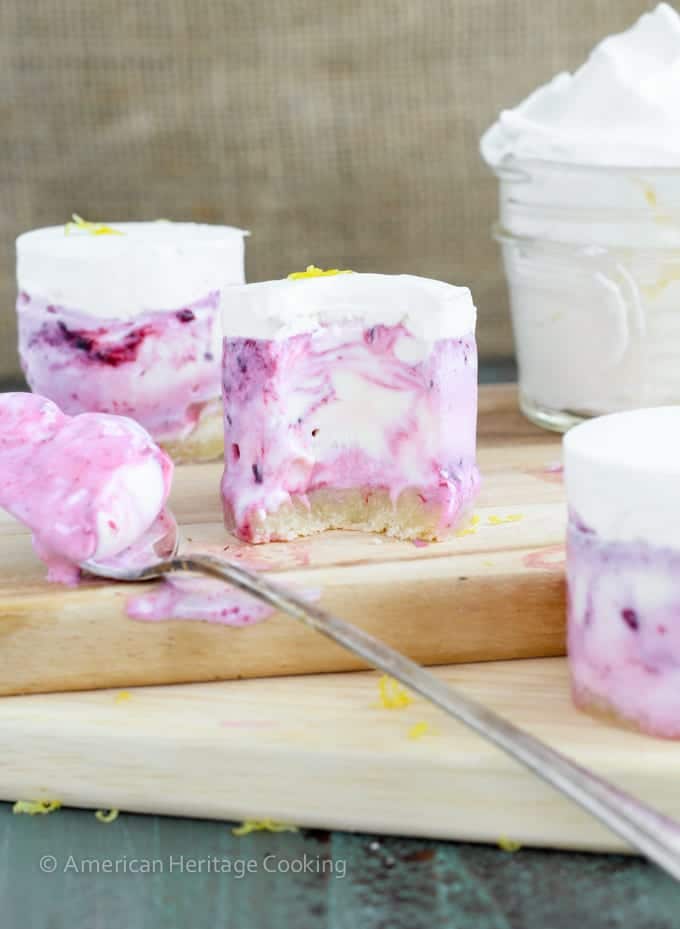 You know that feeling when you walk into an ice cream shop and you want to try everything, and then, once you do, you want to order every flavor? Welcome to my life. #thestruggleisreal I have fixed that problem here. (You're welcome.)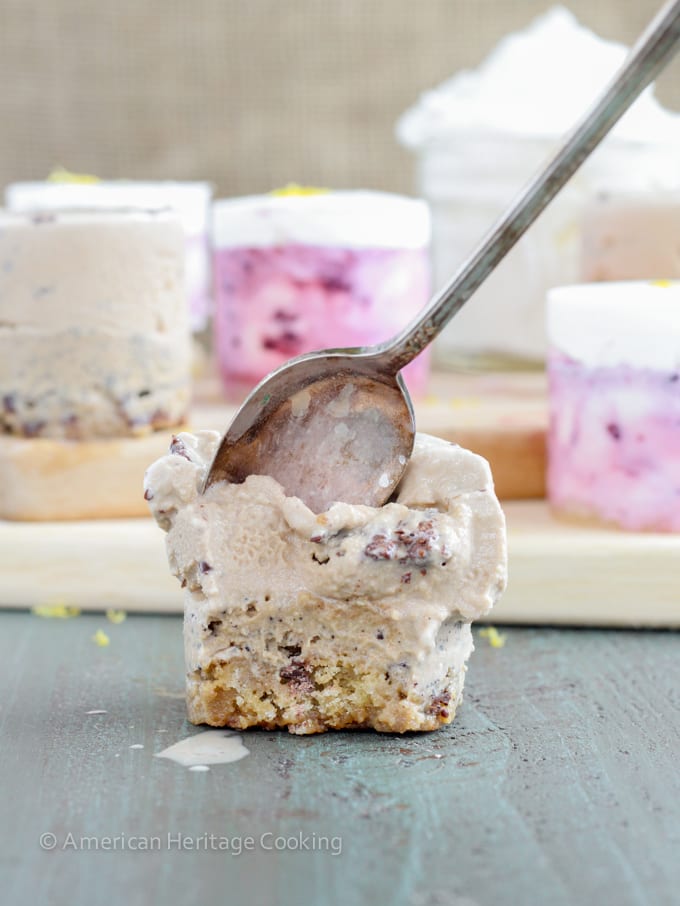 There are endless flavor combinations but I stacked Turkish Coffee and Salted Caramel Chip on top of a chocolate chip cookie (hello, heaven); and Eureka Lemon Marionberry and lemon whipped cream on top of a chewy sugar cookie.
If you pull these sassy, little ice cream cookie stacks out at the end of a Summer party, you'll be the talk of the town. You can pick them up and bite into them or you can use a spoon like a civilized person. No judgement.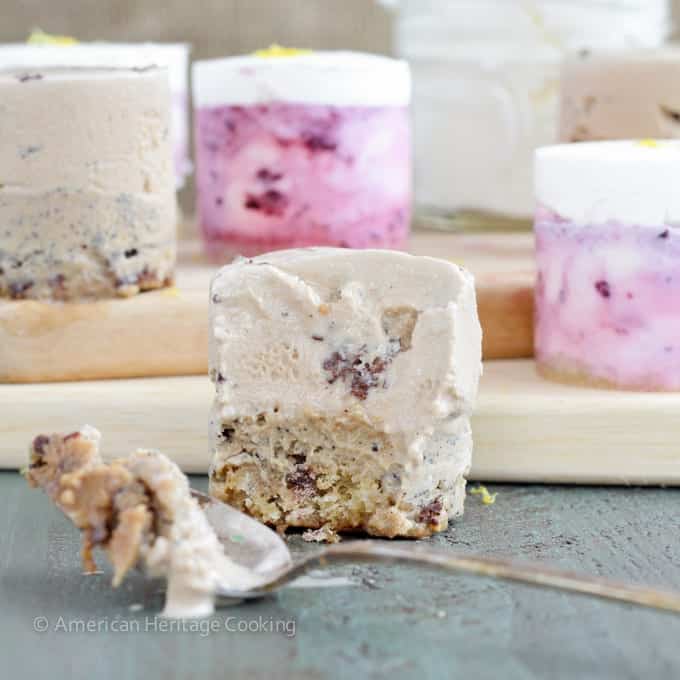 Ice Cream Cookie Stacks
In these Ice Cream Cookie Stacks there are layers of ice cream stacked on top of chewy cookies make the perfect Summer dessert!
Instructions
I used 1 ¾ x 1 ¾ inch ring molds to build a perfect cylinder, but you can also make them in a miniature cheesecake pan with removable bottoms. You can also make them in mini muffin tins but they will be more difficult to remove and will not be perfectly cylindrical.

Bake and cool your cookies. They should be slightly larger than the mold that you are using.

Press the ring mold over the center of the cookie like a cookie cutter; leaving the cookie inside the mold. This is your base.

Make sure your ice cream is soft but not melted. You can microwave it for 5-10 second to soften it if needed. Spoon a little of your first flavor into the mold and press it down with an offset spatula. Freeze solid.

Repeat the last step with your second flavor and freeze. If you are going to add a layer of whipped cream, leave a little space at the top.

I recommend freezing them overnight (without whipped crem) to make sure they come out of the mold easily without smearing.

When you are ready to remove the rings, gently but firmly press the cookie up through the mold like a push-pop. Place on a tray and freeze until ready to serve.
Nutrition
Calories:
295
kcal
|
Carbohydrates:
28
g
|
Protein:
5
g
|
Fat:
18
g
|
Saturated Fat:
11
g
|
Polyunsaturated Fat:
1
g
|
Monounsaturated Fat:
5
g
|
Cholesterol:
69
mg
|
Sodium:
99
mg
|
Potassium:
250
mg
|
Fiber:
1
g
|
Sugar:
26
g
|
Vitamin A:
717
IU
|
Vitamin C:
1
mg
|
Calcium:
161
mg
|
Iron:
1
mg
Like this? Leave a comment below!