This thick Chocolate Fudge Glaze is rich and chocolatey. Drizzle it on bundt cakes or let it cool and pipe on cupcakes.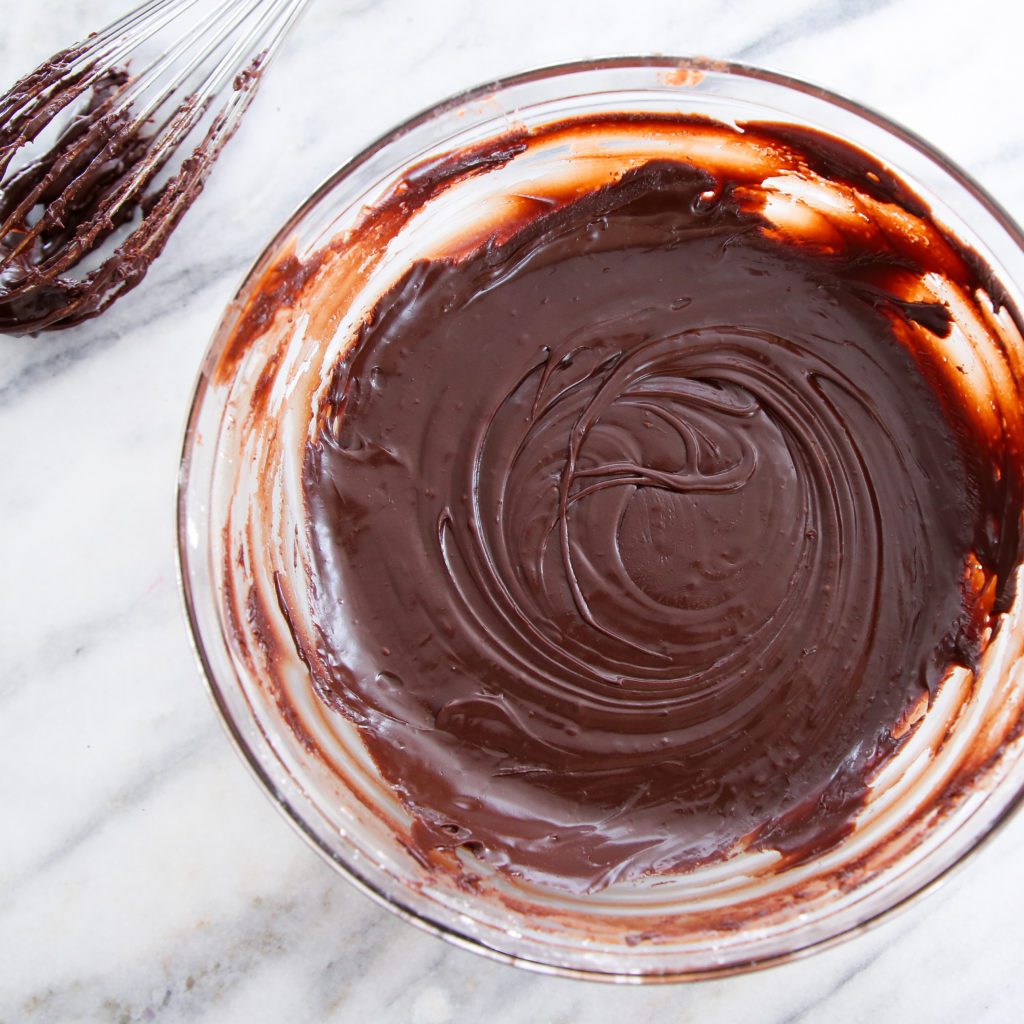 This glaze made its debut as a donut glaze back when I was the pastry chef at Restaurant Marc Forgione. We had a Donut of the Day that I changed 2-3 times a week. We rarely had the same donut twice in over 2 years, which was a challenge that I eventually passed on to my Sous Chef and cooks.
The first donut we put this glaze on was a Brooklyn Blackout Donut, which was a chocolate yeasted donut stuffed with chocolate pudding.
This glaze is one of those hard-working pastry recipes that can be used for so many recipes! You can drizzle it on bundt cake for a decorative fudge glaze or let it cool and pipe it on cupcakes or use it to fill and ice layer cakes.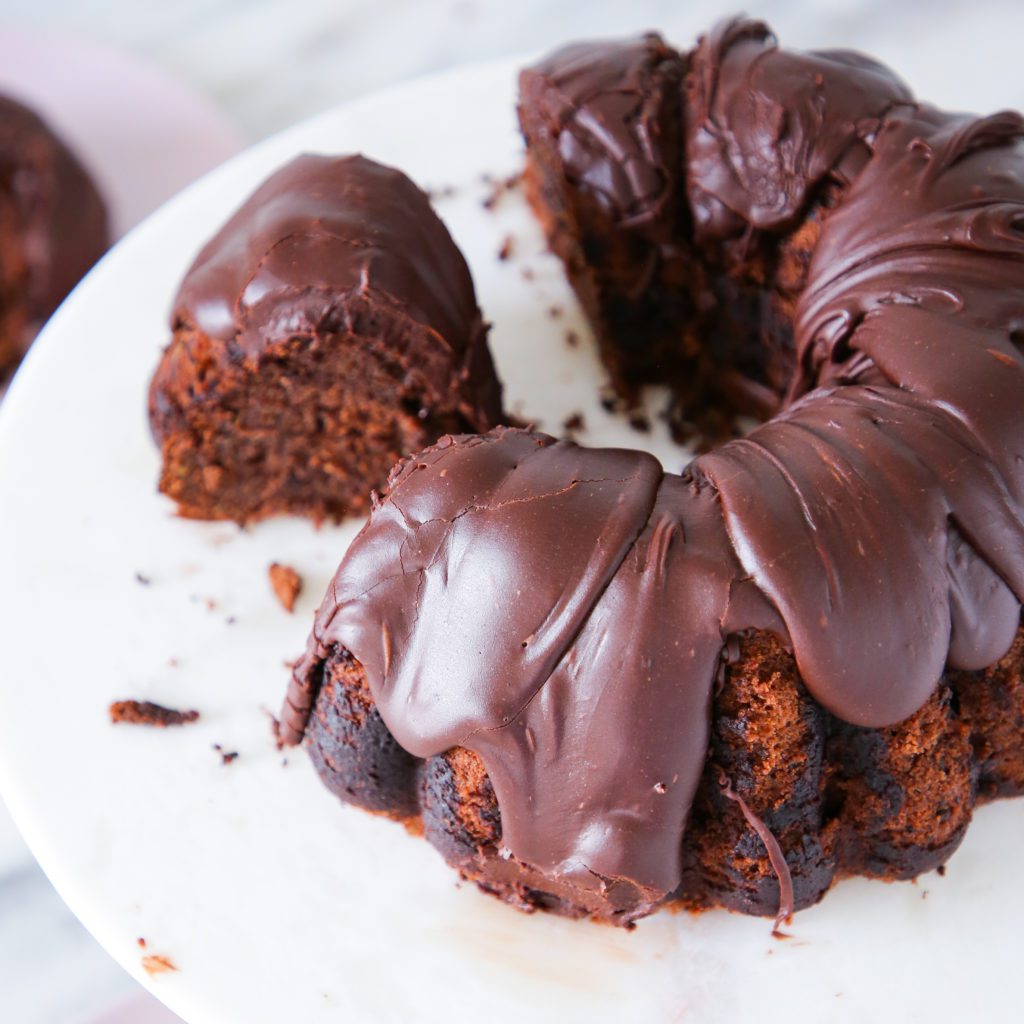 I have been known to just eat a bit on a spoon! Imagine the decadent taste of chocolate fudge but in glaze form. When it cools it gets that nice chewy texture of cooked fudge and the thin sugar crust from the powdered sugar.
But why cook it?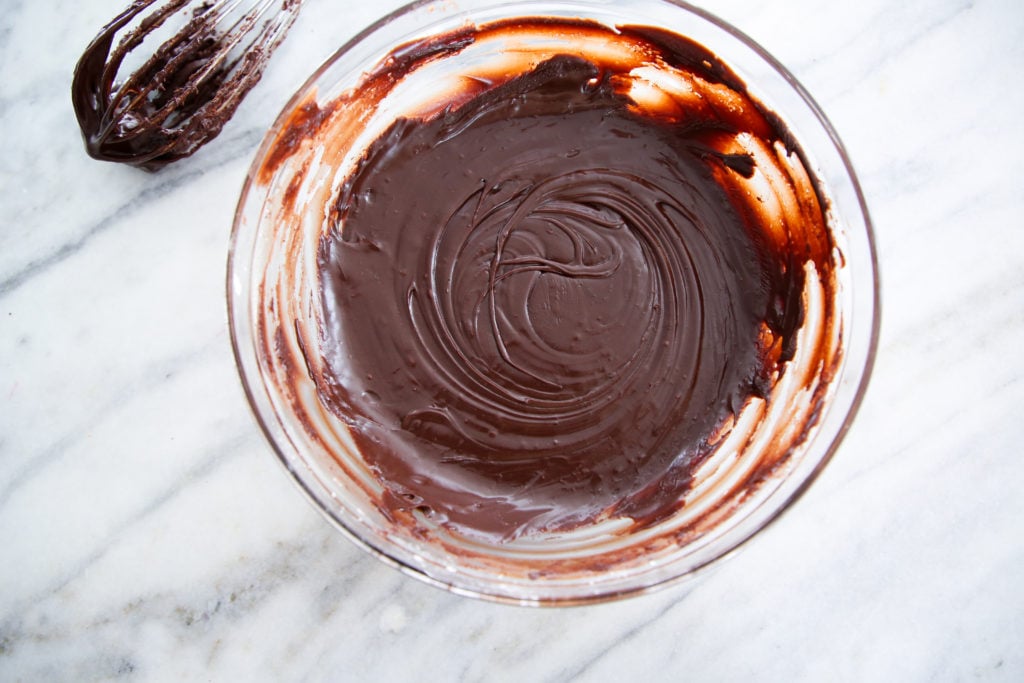 The Chocolate Fudge Glaze Breakdown:
Two Types of Chocolate: The combination of the cocoa powder and melted dark chocolate are what make this glaze extra rich and chocolatey. The melted chocolate brings richness and life!
Cook it: Cooking the glaze gives it that fudgy texture and allows you not to add butter or shortening. Just a touch of vegetable oil makes it smooth and shiny when it's hot.
Just add water?: Full disclosure, this fudge glaze video happened on the fly in response to an Ugly Cake Situation! I didn't have milk (I know! Who am I even right now?!), so I used heavy cream and water. Even if you use milk, you might want to loosen it up a bit at the end depending on the application. To glaze cakes, you'll want it to be able to run freely, but for icing cakes and cupcakes, you'll want it thick! You make the call!
Chocolate Fudge Glaze
This thick Chocolate Fudge Glaze is rich and chocolatey. Drizzle it on bundt cakes or let it cool and pipe on cupcakes.
Instructions
Whisk together confectioner's sugar and milk in a heat proof bowl. Whisk in the cocoa powder, salt, vanilla, and oil. Whisk in the dark chocolate.

Place bowl on top of a pot full of simmering water and cook until smooth and runs off the whisk. If the glaze is too thick, add a bit of water about 1 tablespoon at a time. You can go back!
Video Instructions
Notes
This is enough glaze for 12 donuts; 1, 9-12 cup bundt cake, or 24 cupcakes.