This double Chocolate Zucchini Cake is a rich, moist chocolate cake with zucchini throughout! A perfect way to use up all that extra zucchini!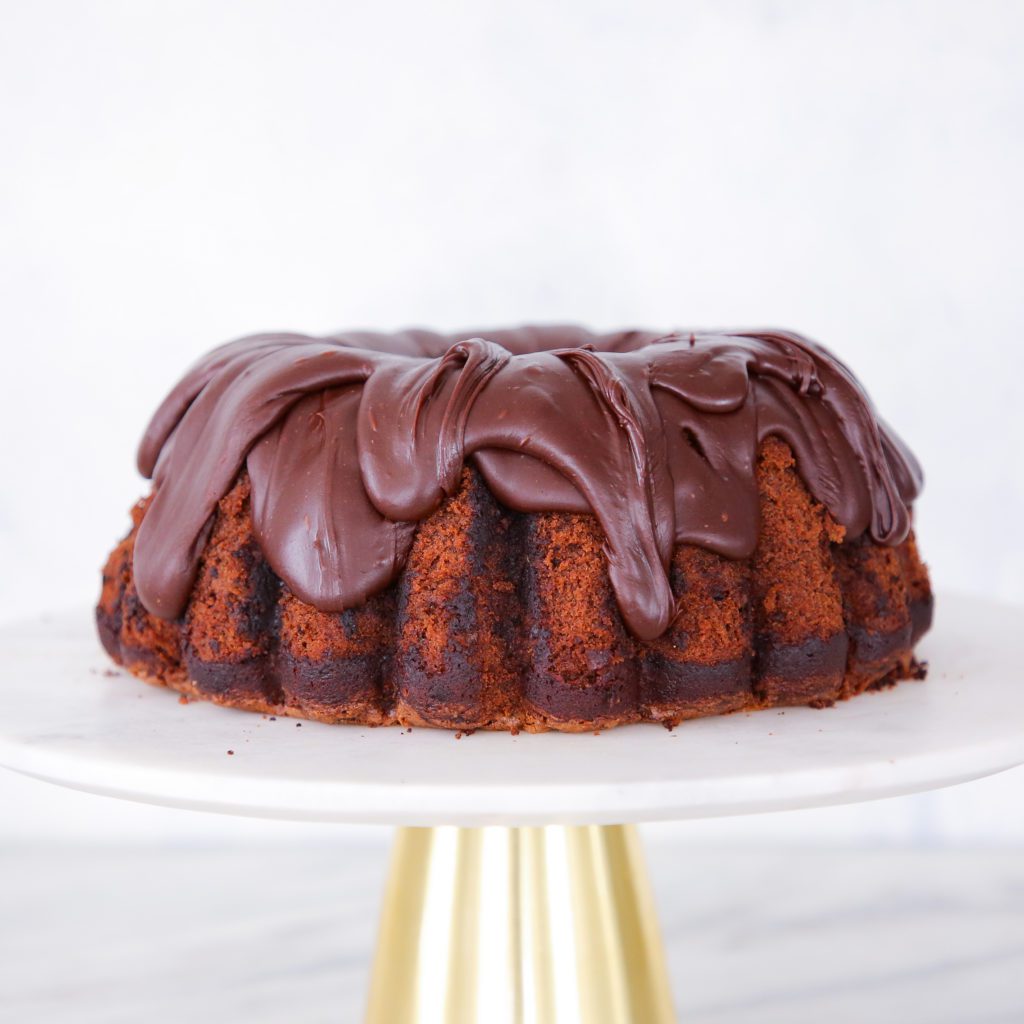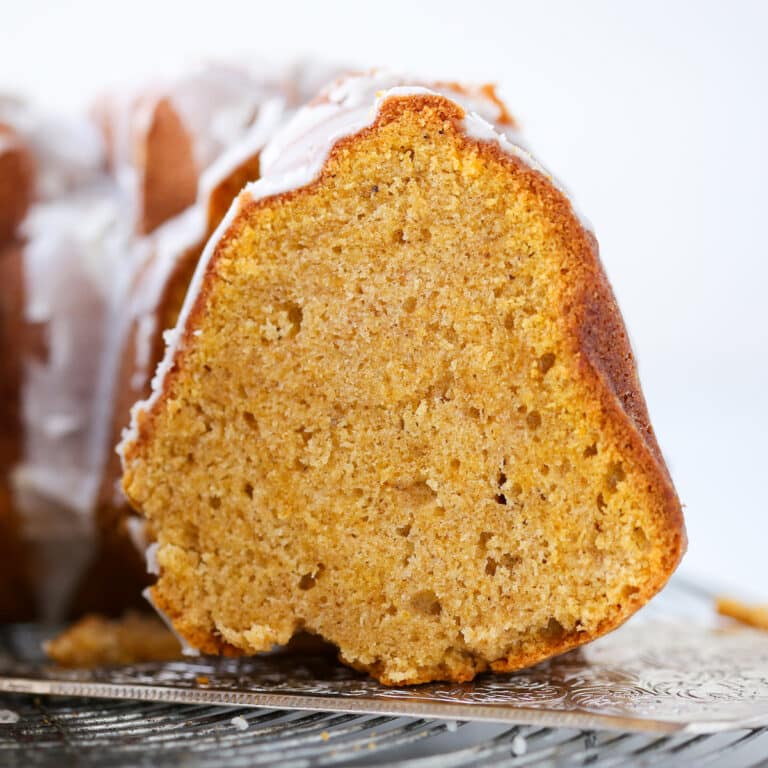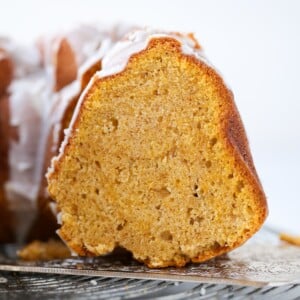 I don't have a garden so there is no reason for me to have a "zucchini problem". And yet, I do. There are still 10 zucchini languishing in my refrigerator because I decided I wanted to make zucchini farro fritters and I got a little carried away.
As a pastry chef people generally assume I am bringing dessert, and I hate to disappoint. I love to bring this cake to picnics all summer long along with my easy chocolate pie and mixed berry crumble.
Let's not kid ourselves. Just because there are veggies in the batter does not make this healthy! I briefly toyed with calling it a zucchini bread, but not even I could live with that lie!
This may sound obvious but have some patience with the slower learners in the room: double chocolate zucchini cake is not the cake for non-zucchini lovers. While it may have more chocolate in it than some regular chocolate cakes, the zucchini flavor is still present. Not overwhelming, but definitely there lurking in the background.
Oddly enough I could barely taste the zucchini on day 2. Not only had the cake gotten MORE moist but it also had almost masked the fact that there were veggies in it at all! Some may find this to be a disappointment, but I was elated!
This Chocolate Zucchini Cake is amazingly moist and decadently chocolaty! Do you like or even tolerate zucchini? Do you loooooove chocolate? Yes? Well then this is the cake for you!
Let's enter the section where we all learn from my mistakes, shall we?
Tips for the best Chocolate Zucchini Cake:
Choose the right pan: We all remember the Ugly Cake Situation that I mentioned in my Chocolate Fudge Glaze post, right? Well, this is the cause! This cake is too moist to be baked in a decorative bundt pan. There are those cakes that make a nice thick crust from the sugar and flour, but this cake is not it. Use a regular bundt pan or a cake pan lined with parchment. Trust me. I cried inside tears over getting this cake out so you don't have to.
Grate the zucchini: You don't even have to peel it! Choose the smallest size on your grater and go with it! This will help the zucchini distribute evenly throughout the batter and it will help it become one with the cake. Unless you LOVE zucchini, nobody (normal) wants a giant piece of zucchini in their chocolate cake. It is a cake, not a salad.
Squeeze Not: This is not a fritter or a carrot cake where you want to squeeze out all that excess moisture from the zucchini. No, no, you want all that moisture to be in the cake. That is what makes it so tender and moist. That is why it was better the second day! This is the gift that zucchini gives us! It is what she brings to the party.
I glazed this cake because she was frustratingly stubborn when I was trying to unmold her, but I suggest you glaze her up with my rich Chocolate Fudge Glaze regardless! Sure, just a dusting of cocoa powder and a dollop of whipped cream would be divine but with the fudge frosting, it is magnificent!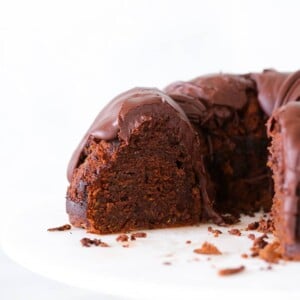 Chocolate Zucchini Cake
This double Chocolate Zucchini Cake is a rich, moist chocolate cake with zucchini throughout! A perfect way to use up all that extra zucchini!
Instructions
Preheat oven to 325°F. Grease and coat pan in cocoa powder, or spray and line cake pans with parchment.

In a bowl, whisk together the flour, cocoa powder, salt and baking powder. In a separate bowl, whisk together heavy cream and sour cream. Set aside.

In the bowl of a stand mixer fitted with the paddle attachment, cream together the butter, sugar and light brown sugar until slightly lightened.

Beat in the eggs one at a time, scraping down after each addition. Add the vanilla extract with the last egg.

Add all the chocolate and beat well to incorporate.

Alternately add the dry ingredients and sour cream mixture until just barely combined. Remove bowl from stand mixer and fold in the zucchini just until distributed.

Spoon into prepared pan(s) and bake in preheated oven. The 10 cup bundt pan that I used, baked about 45 minutes. A cake tester will come out with a few clinging crumbs but will not look wet.

Allow to cool to room temperature before unmolding.

Unmold on your favorite cake stand or plate. If your cake needs a bit of help coming out of the pan, use a small offset spatula to gently free the sides and edges. Patience is key here.

Dust with cocoa powder or glaze with your favorite icing or chocolate sauce!
Notes
This recipe is for a 10 cup bundt pan. You can double it for a large bundt pan.
Nutrition
Calories:
380
kcal
|
Carbohydrates:
47
g
|
Protein:
5
g
|
Fat:
20
g
|
Saturated Fat:
12
g
|
Polyunsaturated Fat:
1
g
|
Monounsaturated Fat:
5
g
|
Trans Fat:
1
g
|
Cholesterol:
83
mg
|
Sodium:
350
mg
|
Potassium:
253
mg
|
Fiber:
3
g
|
Sugar:
32
g
|
Vitamin A:
605
IU
|
Vitamin C:
5
mg
|
Calcium:
74
mg
|
Iron:
3
mg
Like this? Leave a comment below!