This is the lightest, whitest, fluffiest Classic White Cake recipe! Frost it with your favorite buttercream for birthdays, Independence Day, or just the perfect end to any gathering!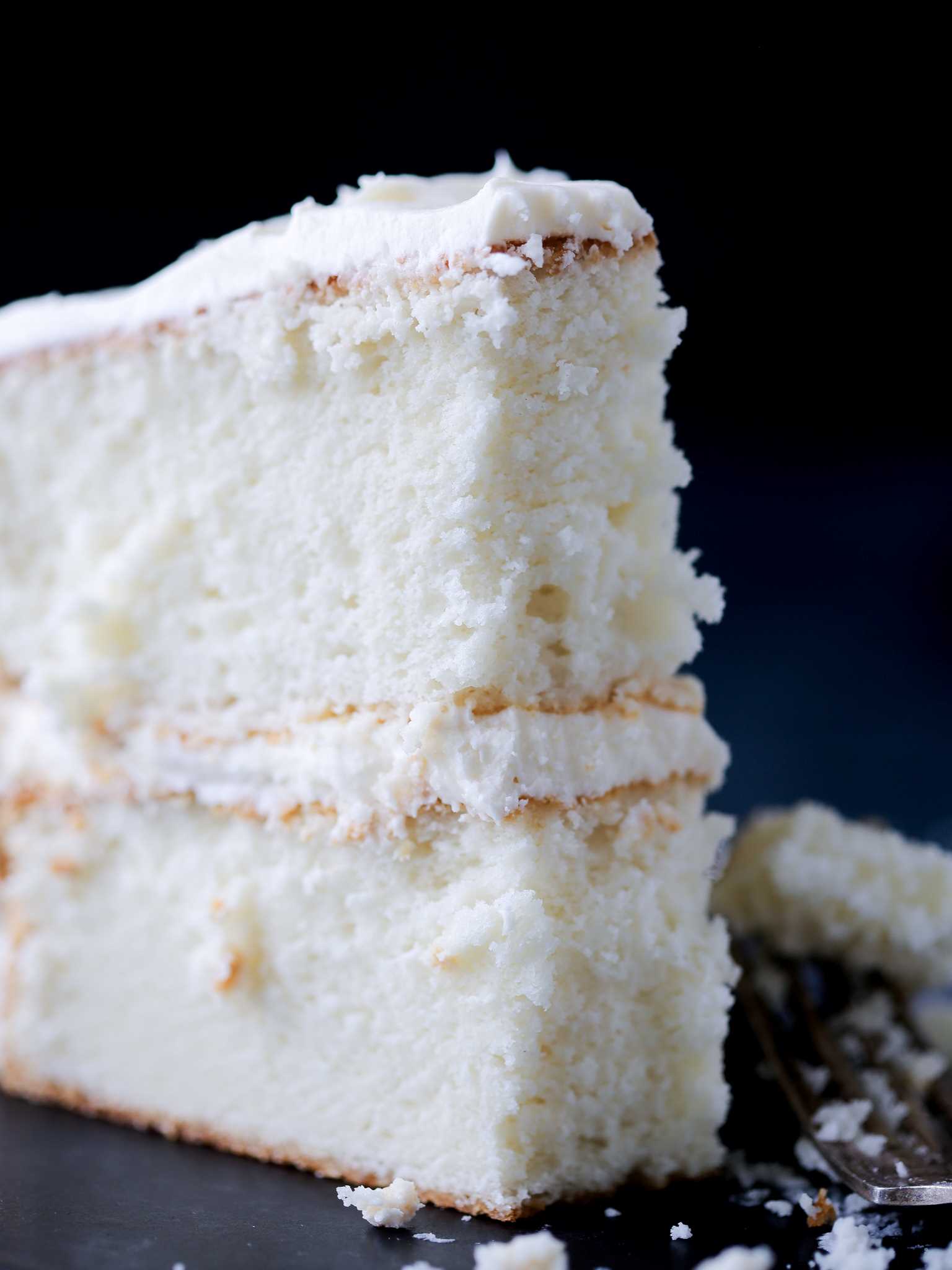 This has been the year of the cake. There was my fascination with one-bowl cakes (like this easy carrot cake and this one bowl chocolate layer cake), classic yellow cake, red velvet cake, hummingbird cake, the best carrot cake and others.
Not even mentioning the 15 bundt cakes I've made! One specific showstopper I can't get out of my mind is the Cherry Almond Pound Cake.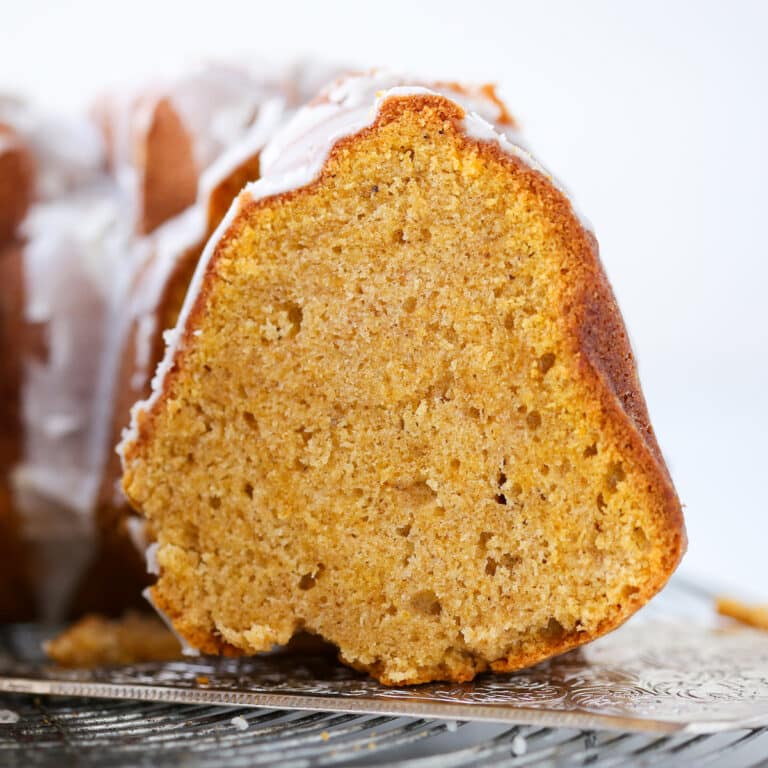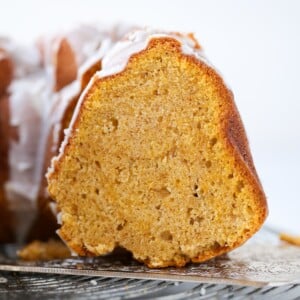 What makes this Classic White Cake special?
This recipe actually started while developing the Coconut Cake recipe for the Coconut Cupcakes from a few months ago. I gazed upon the perfectly white coconut dessert that was soft, tender and moist, and thought, "I wonder if I can use milk instead for other such recipes?"

Answer: yes, you certainly can!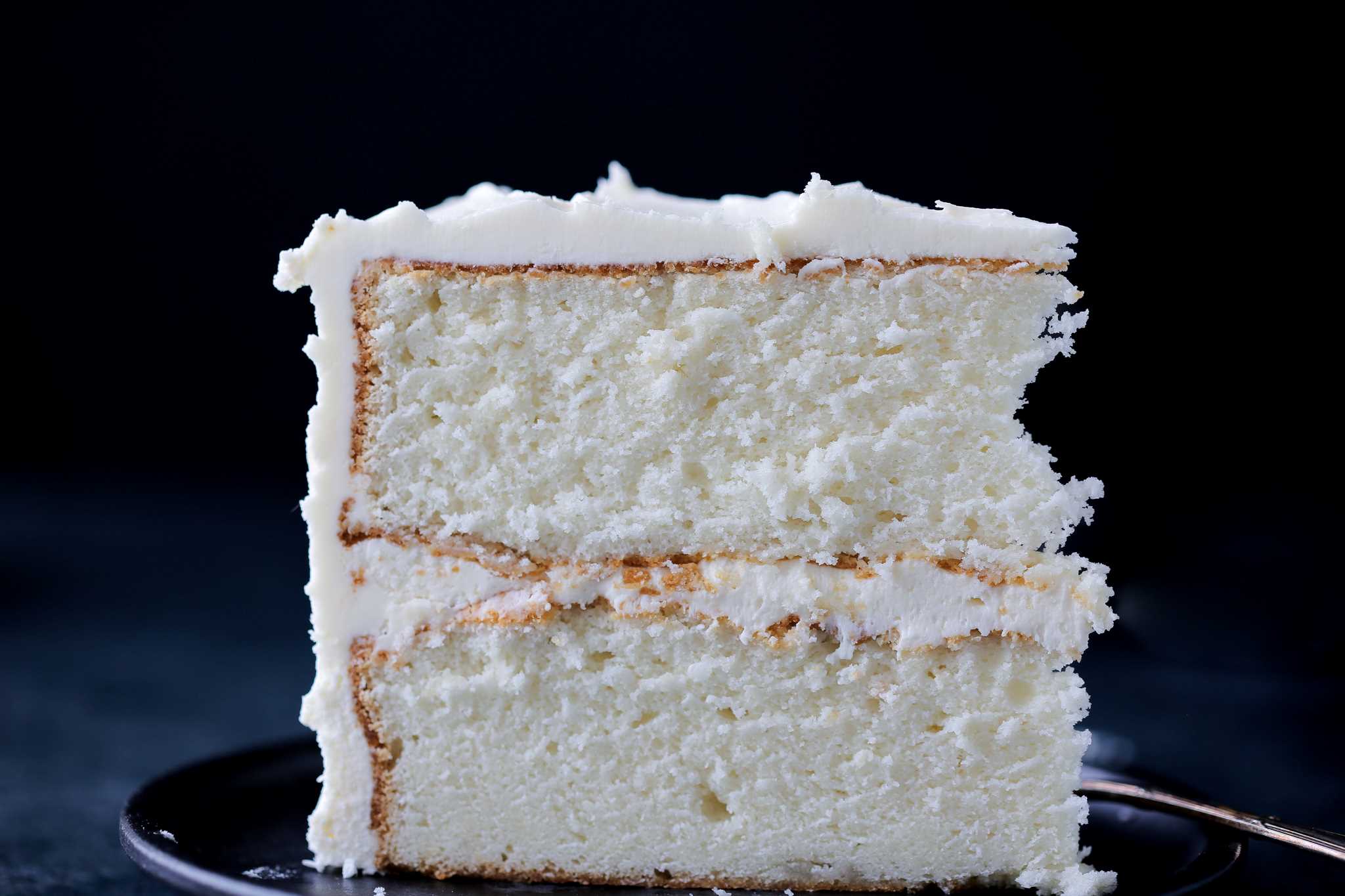 Another question: Is it absolutely necessary to make a meringue?
Answer: Sadly, yes. The resulting classic white cake will be almost as white but it will not be light and fluffy.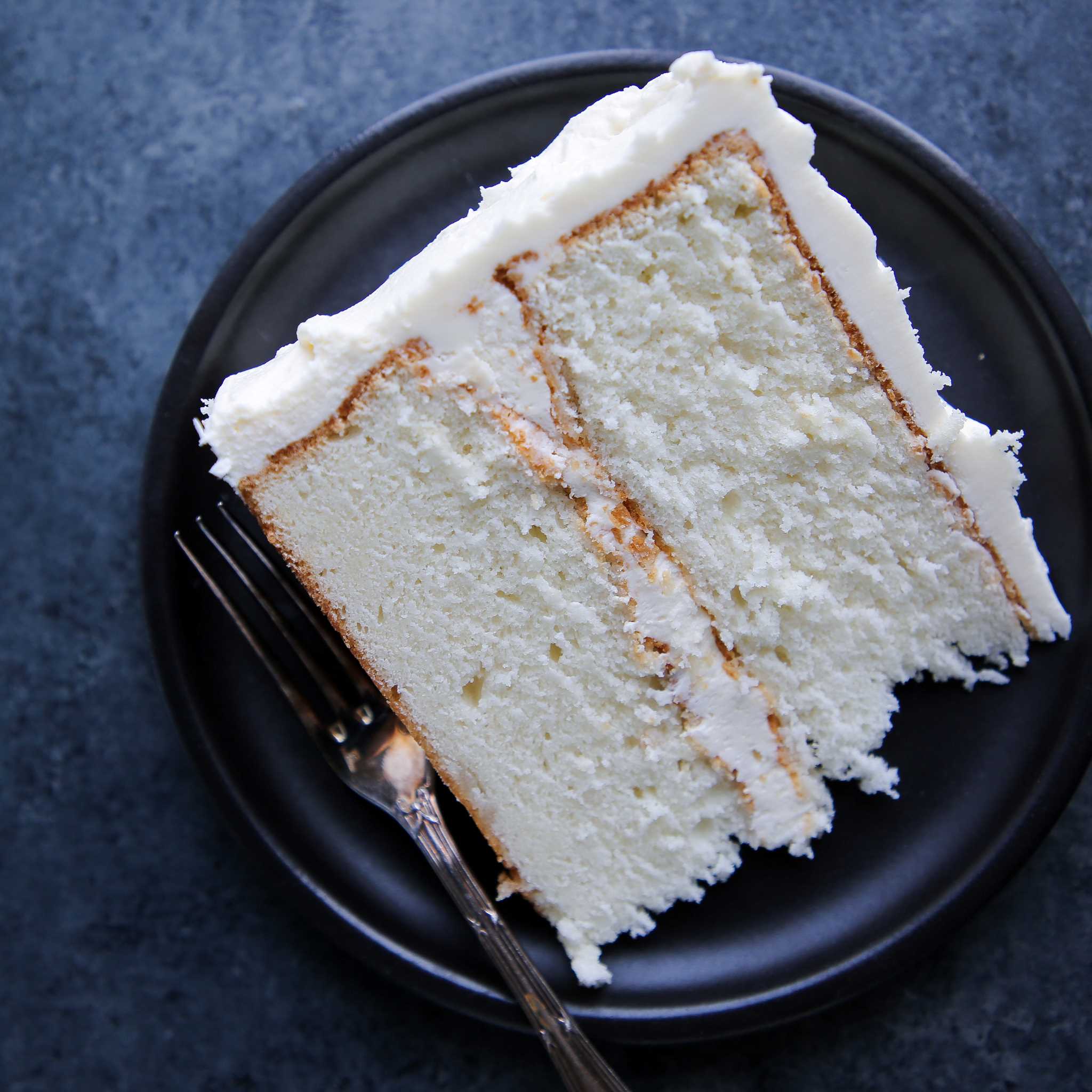 We are here for white, light AND fluffy cake. Significantly, there are no "OR's" tolerated around here.
What's more, the beauty of this classic white cake is its versatility. Mix it up with a The Best Chocolate Buttercream, a vanilla Swiss meringue buttercream, or a Caramel Swiss Meringue Buttercream! Top this cake with fresh berries, caramel sauce, chocolate ganache, or perhaps all three! Coat the whole dang thing in sprinkles. Festive ✅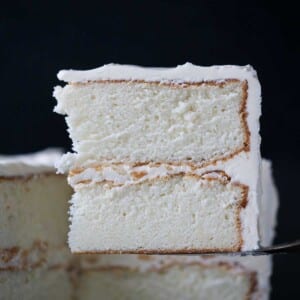 Classic White Cake
This is the lightest, whitest, fluffiest Classic White Cake recipe! Frost it with your favorite buttercream for birthdays, Independence Day, or just the perfect end to any gathering!
Ingredients
420

g

Cake flour

24

g

Cornstarch

3

teaspoons

Baking powder

1 ½

teaspoons

Salt

226

g

Butter

soft and pliable

576

g

Sugar

2

teaspoons

Vanilla Extract

½

teaspoons

Almond extract

240

g

Whites

114

g

Sugar

for the meringue

Pinch

Cream of tartar

400

g

Whole Milk
Homemade Recipe to Level Up Your Cake:
Instructions
Preheat oven to 325°F. Spray and line 3, 9 or 8-inch cake pans with parchment.

Sift together cake flour, cornstarch, baking powder, salt. Set aside.

In the bowl of a stand mixer fitted with the whisk attachment, begin whisking the egg whites on medium low with the cream of tartar. Once the whites become frothy, begin adding the smaller portion of sugar by the teaspoon.

Turn up the mixer to high and beat until stiff peaks form. Being careful not to over whip or they will be difficult to incorporate into the batter and, thus, defeating the purpose!

Remove meringue from the mixer bowl and transfer to a clean bowl (or switch to a second mixer bowl if you have one! Lucky!)

Don't stress about any meringue that remains behind. Add the butter and sugar to the bowl. Switch to the paddle attachment and cream the butter and sugar until light and fluffy. This will take at least 5 minutes depending on your mixer. It will also depend on how soft your butter was before mixing. The softer, the faster.

Beat in extracts.

With the mixer on low, alternately add the flour mixture and the milk. I never allow the flour mixture to mix in completely before adding the next round. This helps prevent overmixing.

Remove the mixer bowl from the machine, scrape down the paddle attachment. Fold in any remaining dry ingredients.

Take about ¼ of the meringue and aggressively fold it into the batter. This is called "sacrificing" because you are sacrificing the aeration in the meringue to loosen the batter. Fold in the remaining meringue in 2-3 additions; being careful not to over fold.

Portion between the prepared cake pans.

Bake in preheated oven for 14-18 minutes or until a cake tester or toothpick comes out from the center with only clinging crumbs.

Cool 10 minutes in pans before flipping out onto a wire rack to cool completely

Place bottom layer on a cake stand or plate. Add about ½ cup frosting to the top and smooth out. Add second layer and repeat with another ½ cup frosting and the top layer. Flipping this last layer over so the bottom of the cake is now the top. This allows for a completely flat cake.

Chill cake about 30 minutes before frosting the outside. I didn't do this, which is why my buttercream smooshed out between the layers. Impatience got the best of me.
Notes
Yield: 1, 3 tier cake
You can divide this batter between two, 9-inch cake pans like I did in the video but the resulting cake will not be as light and fluffy because the weight of the batter will actually weigh it down too much for the egg whites to leaven. I suggest reducing this recipe by ¼ if you want to make a two-layer cake.
Nutrition
Calories:
314
kcal
|
Carbohydrates:
52
g
|
Protein:
5
g
|
Fat:
10
g
|
Saturated Fat:
6
g
|
Polyunsaturated Fat:
1
g
|
Monounsaturated Fat:
3
g
|
Trans Fat:
1
g
|
Cholesterol:
27
mg
|
Sodium:
339
mg
|
Potassium:
75
mg
|
Fiber:
1
g
|
Sugar:
36
g
|
Vitamin A:
315
IU
|
Calcium:
67
mg
|
Iron:
1
mg
Like this? Leave a comment below!