This is the BEST cream cheese buttercream recipe! It has all the familiar tang of cream cheese buttercream plus one secret ingredient that makes it better than all the rest!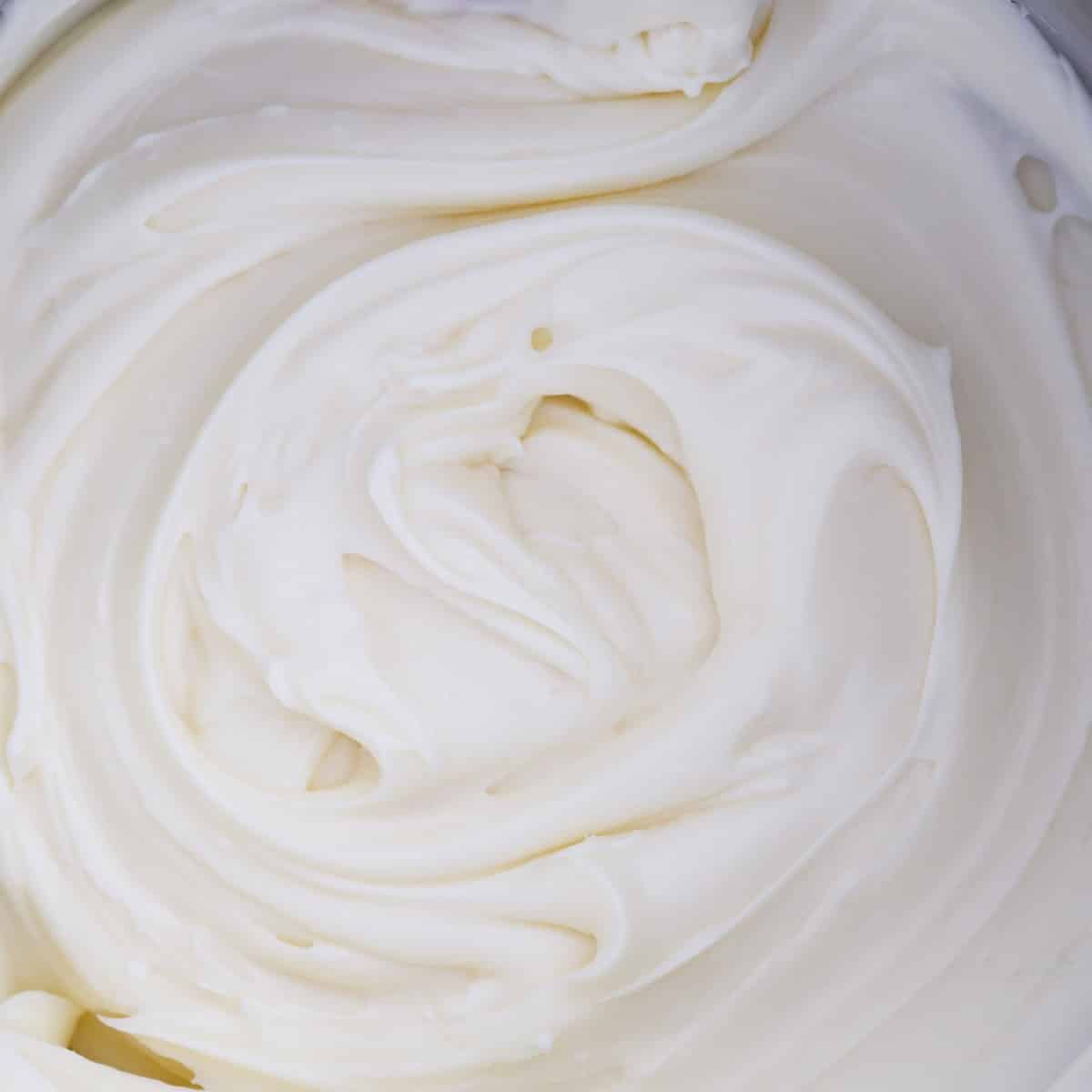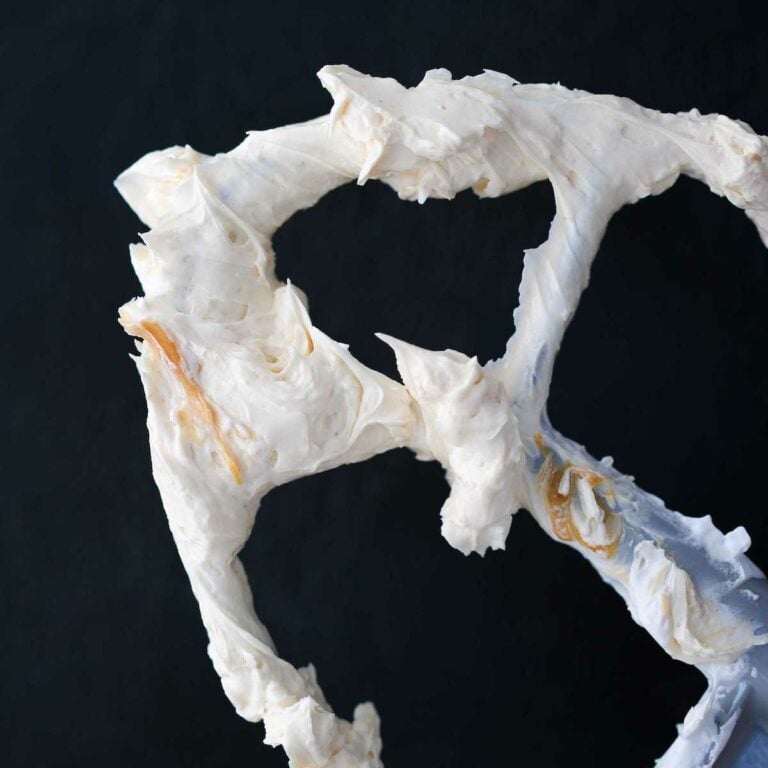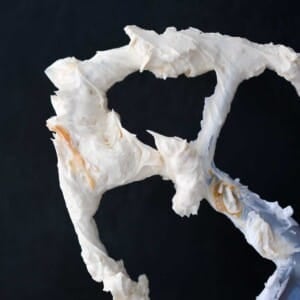 Plus it's easy. We all need a dose of easy baking right about now. Just me? Life has its ups and downs but cream cheese buttercream will always be awesome.
How many people do you know who say, "I love red velvet cake for the frosting" or "cream cheese buttercream is the best part about carrot cake"?
The thing is, I can't disagree. How disappointing would it be to get a slice of this easy carrot cake and dive into that first bite only to find out that it's just regular buttercream?
That would be like taking a bite of an chewy oatmeal raisin cookie expecting chewy chocolate chip cookie. (I know you know what I'm talking about…we've all been onboard that disappointment train)
However, I promise you will never be disappointed by my cream cheese frosting. That is a Pastry Chef Promise, so you know it's good.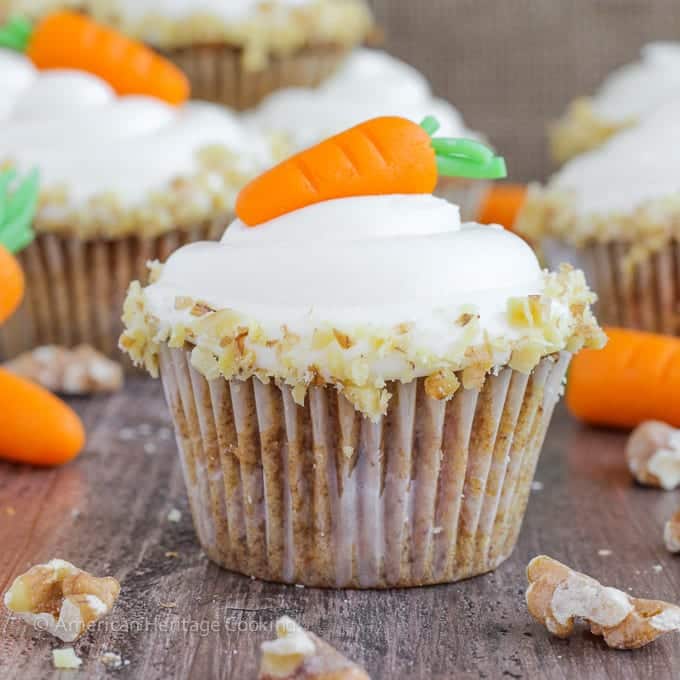 As per usual I have some words of advice. Sharing is caring.
Tips for The BEST Cream Cheese Buttercream Success:
Because there are only a few ingredients, every single one counts for more in this pastry flavor equation. Your cream cheese matters. Can you use whipped? I mean, sure, if you must. But, can you use low fat? You can do anything because it's your kitchen, but please don't. Don't make me beg. It is buttercream for the love of God. It's going on cake! Therefore, just allow it this one thing: All the fat.
I know this is taboo, but we are going to talk about brands. Yeah, I play favorites because they matter for consistency and flavor especially when you are making large batches. But even the smallest cake pop deserves the best, amiright? I use Philadelphia. No, they don't sponsor me. All things considered, I just love them. The flavor, the consistency (thickness), the smoothness. It's just a win for me. Even so, use what you think tastes best. Obviously just not low-fat. It's upsetting.
Your cream cheese and butter should be very soft: not melty but soft. I'm not talking the cold, yet pliable that I won't shut up about for cookies and cakes. I am talking softened. If either one is too cold, then you will get lumps. Lumps of cream cheese or lumps of butter. It doesn't matter; a lumpy frosting is a lumpy frosting.
Wait! I forgot to allow time to warm up my ingredients slowly and calmly at room temperature! Now, what do I do?! Don't worry, my loves. Do not panic. In fact, this happens to me ALL THE TIME! Or, more likely, it is winter, and I work in an unheated NYC restaurant basement where it is 10 degrees colder than it is outside. Don't use the microwave because it heats unevenly. Use a kitchen torch! Yup, that thing that you use for crème brûlée. Warm up the butter and cream cheese separately. Start with the butter. With your mixer running, torch the outside of your bowl, constantly moving to avoid melting any pieces. When it is softened, remove it from the bowl and repeat with the cream cheese. Be extra careful with the cream cheese because it will get too soft and never recover. Anyway, once both have been softened, proceed with the recipe.
Use fresh lemon juice. Please. Just do it. That juice in the bottle tastes like my tears. Do you know what they use to keep it "fresh"? Me neither. Just squeeze the damn lemon.
How to use this buttercream?
If you can frost it, you can use cream cheese buttercream to do it. That being said here is a list of my favorite ways to use it!
The Best Cream Cheese Buttercream
This is the BEST cream cheese buttercream recipe! It has all the familiar tang of cream cheese buttercream plus one secret ingredient that makes it better than all the rest!
Instructions
Cream together cream cheese, butter, and sugar until smooth.

Add lemon juice and extract. If it gets too warm, chill it. Just pop the whole bowl and attachments in the fridge and give it an hour.

Beat with a paddle. ? Breathe. It's just buttercream.
Notes
This is enough buttercream to frost a 6 inch, 4 layer cake or generously frost an 8-inch two-layer cake. Or 96 cupcakes. I halved the recipe to frost this gingerbread cake.
Yield: 2 Quarts
Nutrition
Calories:
63
kcal
|
Carbohydrates:
3
g
|
Protein:
1
g
|
Fat:
5
g
|
Saturated Fat:
3
g
|
Polyunsaturated Fat:
1
g
|
Monounsaturated Fat:
1
g
|
Trans Fat:
1
g
|
Cholesterol:
15
mg
|
Sodium:
46
mg
|
Potassium:
12
mg
|
Fiber:
1
g
|
Sugar:
3
g
|
Vitamin A:
188
IU
|
Vitamin C:
1
mg
|
Calcium:
8
mg
|
Iron:
1
mg
Like this? Leave a comment below!