Pignoli Cookies are soft, chewy almond cookies that are rolled in a generous coating of pine nuts!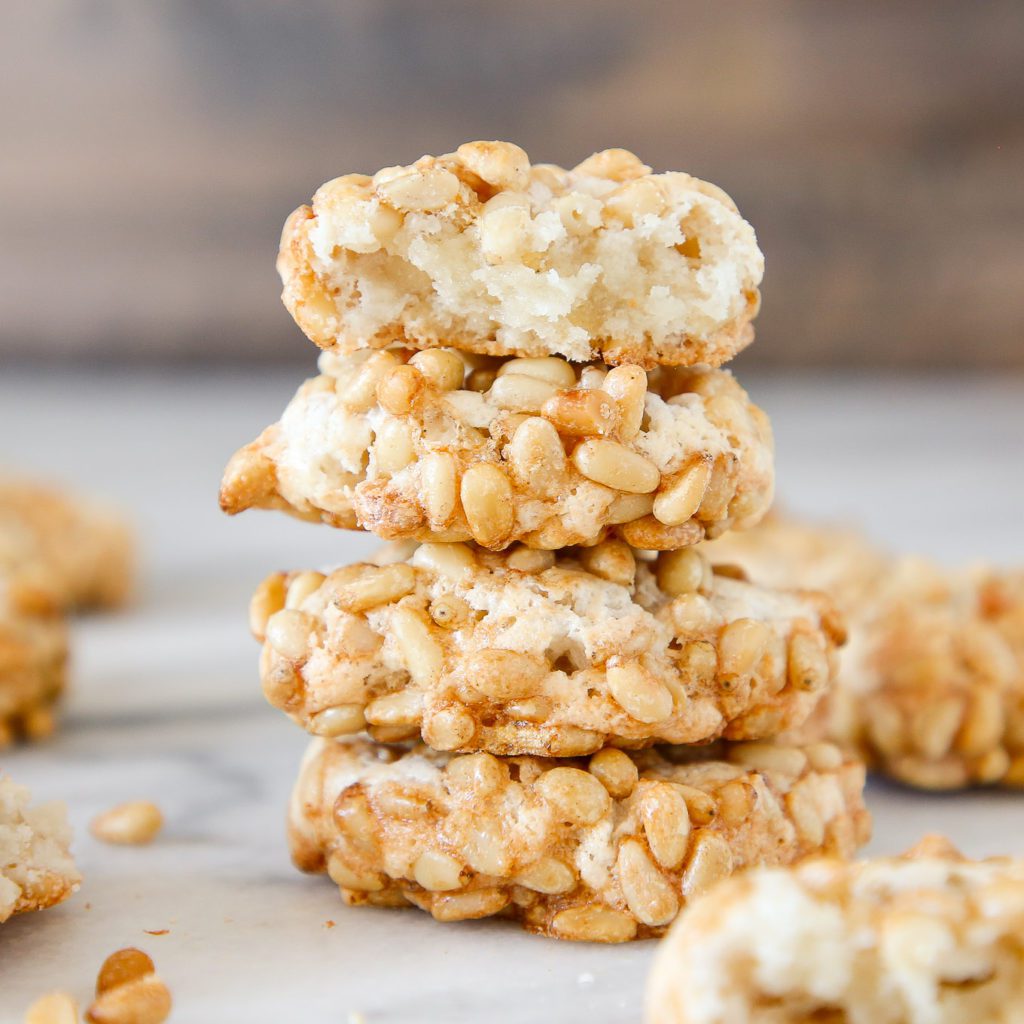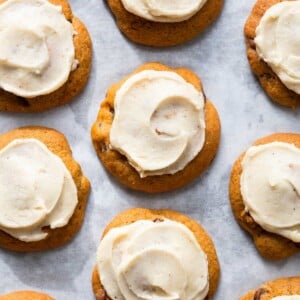 Almond paste is my favorite thing on Earth. I mean it. You could put it in anything and I would devour it!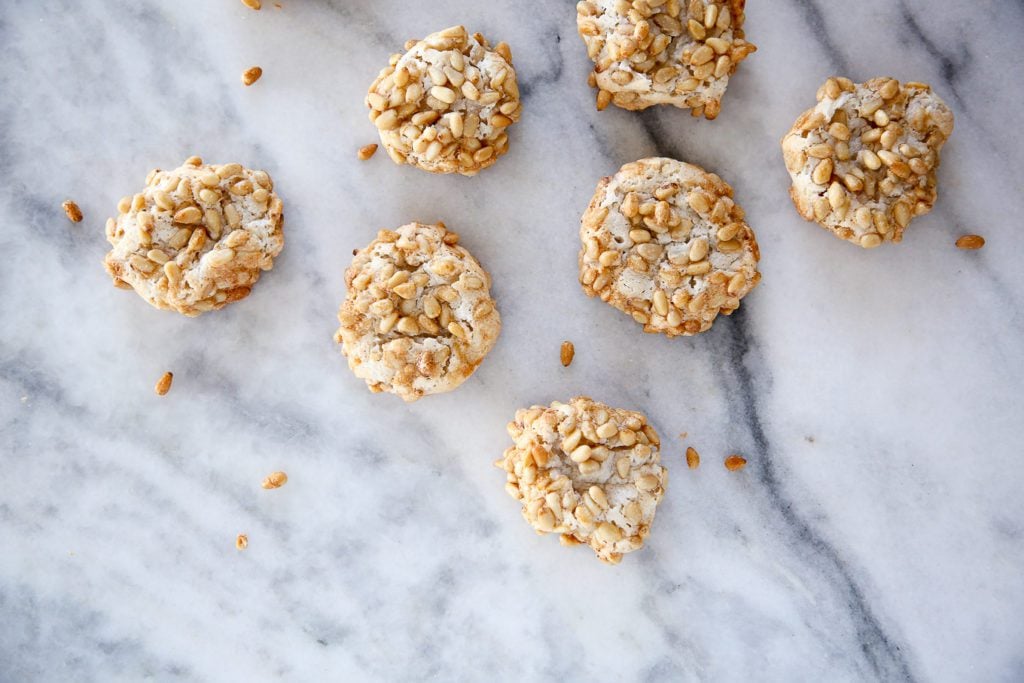 Waaaaaay back in my early days as a pastry chef, Chef Marc was opening a new Italian restaurant and he asked me to be the pastry chef for the new spot as well. Part of opening a new restaurant is a colossal amount of recipe testing and development. In addition to the full dessert menu and bread program that I was developing, Chef also wanted an Italian Cookie Box including all your big-hitter favorites. I'm looking at you Rainbow Cookies!
In my research on Italian cookies, I came across Pignolis. I saw the ingredient list and knew immediately that I had to have one. The best part about being a pastry chef is being able to instantly give into your pastry cravings and then sharing them! Honestly, that is the part I miss the most.
These are soft, chewy cookies with a little crunch from the pine nuts.
Tips for Success with Your Pignoli Cookies:
Egg whites: Egg whites are the real heroes of this recipe: they are the binder for the actual cookie and then they are also the glue that sticks on the pine nuts! ?
Almond Paste: Almond paste is a paste of 50% blanched almonds and 50% sugar. Don't be tricked by marzipan almond paste, which varies but has a higher percentage of sugar.
Mixing: I mixed this in a food processor because almond paste is one of those things that is a beast to work with by hand. Blame my carpel tunnel if you must, but I like to let a machine do all the work here. You don't have to though. I applaud you. Forget the egg whites, you are the real hero.
Scoop: In the video I used a scoop to portion these cookies because they are a bit sticky. I reduced the sugar from my original recipe because I prefer the flavor, but it does make them a bit trickier to work with. The result is well worth it!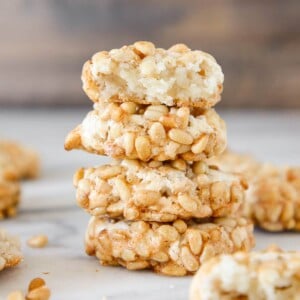 Pignoli Cookies
Pignoli Cookies are soft, chewy almond cookies that are rolled in a generous coating of pine nuts! Made with pine nuts, sugar and almond paste, they are incredibly easy!
Instructions
Preheat oven to 300°F

Mix paste and granulated sugar in a food processor.

Add 10x and 60g whites and process until smooth.

In a bowl whisk whites until they are fluffy.

Roll dough into 1inch balls, coat in whites, then in pinenuts.

Place on parchment lined baking sheet and flatten slightly.

Bake 15-18 minutes until lightly browned.
Nutrition
Calories:
107
kcal
|
Carbohydrates:
11
g
|
Protein:
2
g
|
Fat:
6
g
|
Saturated Fat:
1
g
|
Polyunsaturated Fat:
2
g
|
Monounsaturated Fat:
3
g
|
Sodium:
23
mg
|
Potassium:
69
mg
|
Fiber:
1
g
|
Sugar:
10
g
|
Vitamin A:
2
IU
|
Vitamin C:
1
mg
|
Calcium:
17
mg
|
Iron:
1
mg
Like this? Leave a comment below!