This Semolina Tart Crust is flakey, buttery and tender! It is the perfect way to mix up your sweet or savory tarts, galettes and pies!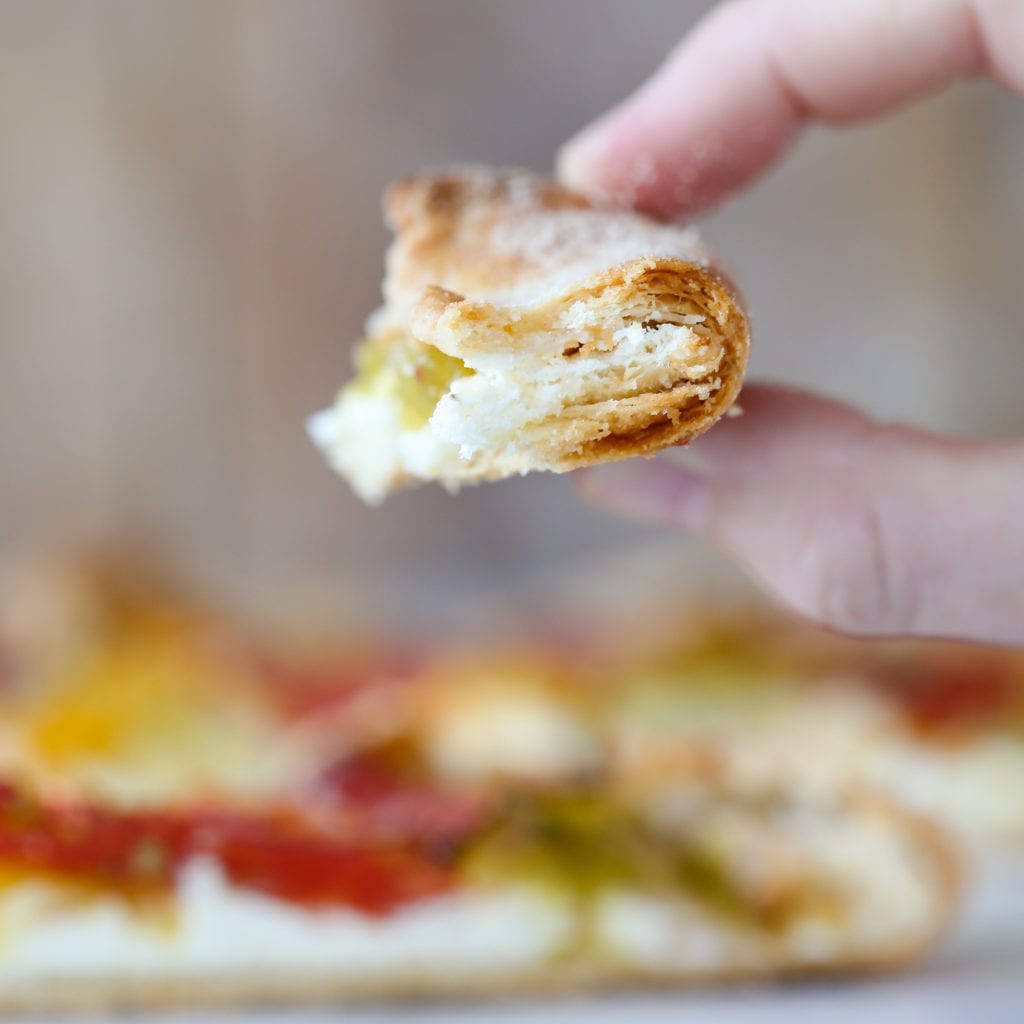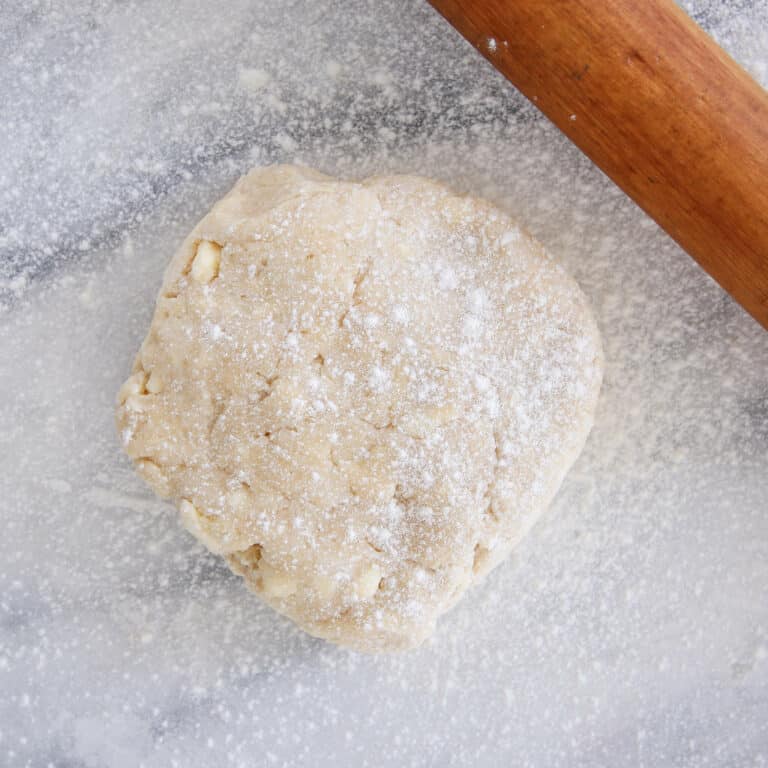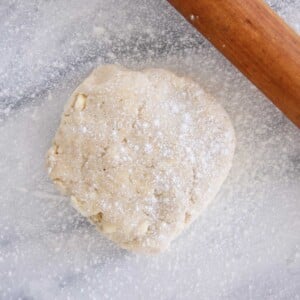 I have a semolina obsession.
It started when I was menu-developing for a new Italian restaurant in the Meatpacking District in NYC, it continued when I helped Chef Marc open Peasant, and now it just won't leave me alone.
Some people have pesky voices suggesting clever things like, "maybe you should create a phone that doubles as a computer," but mine is like your favorite Spotify song on repeat, "but what if you added…SEMOLINA!"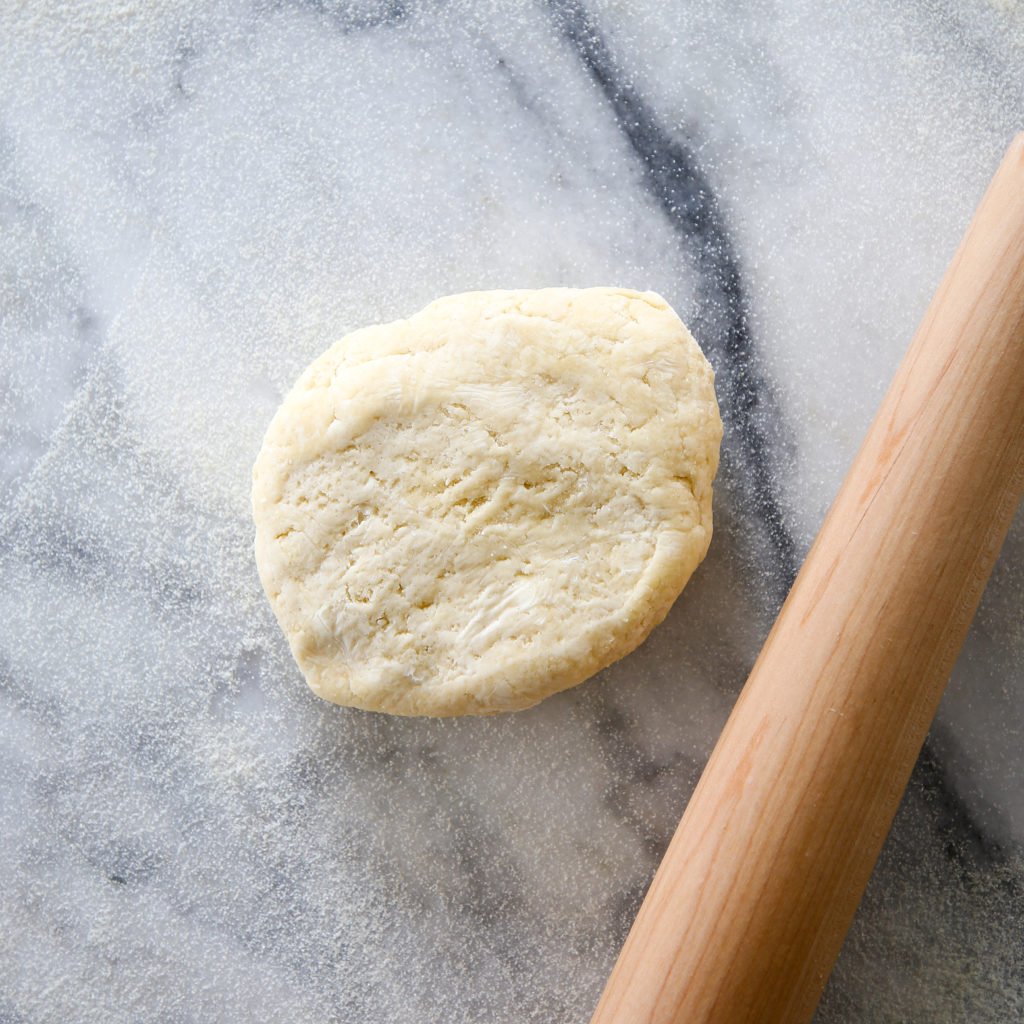 At first I whisk away the thought but I always give in and I remember why I just can't get over it. It adds texture, richness without fat, and a savory je ne sais quoi. It also complements everything. Yes, everything. I challenge you in the comments to find something that doesn't pair with semolina.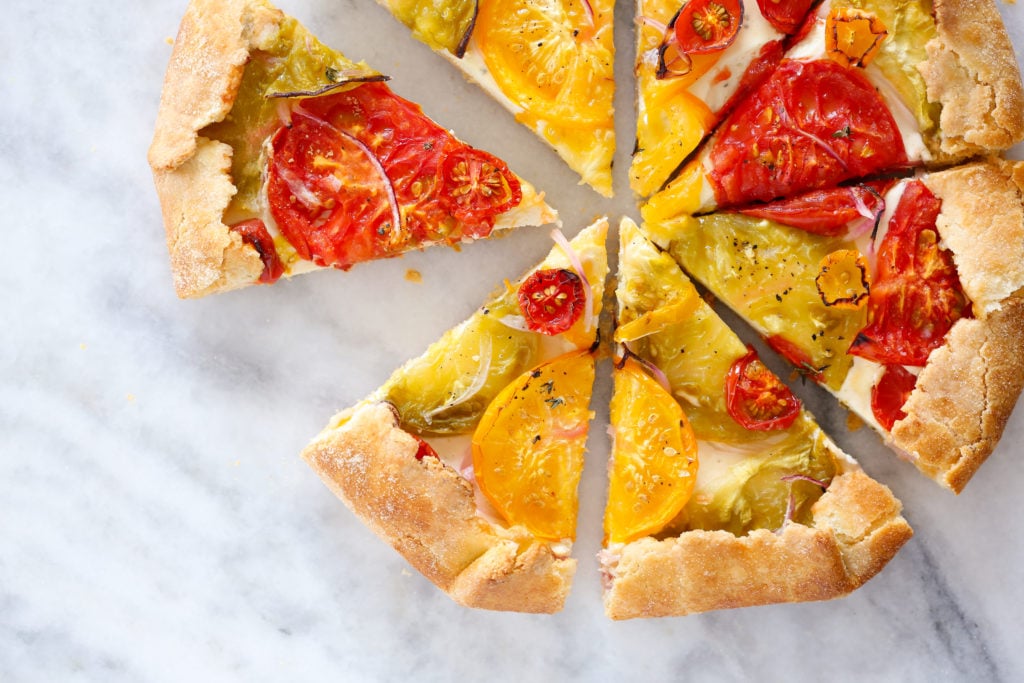 Now I gave into the pesky voice this weekend and created this semolina tart crust for this Tomato Goat Cheese Galette. And I fell in love all over again. It is sturdy enough to hold ALL THE FILLINGS, yet tender and flakey; it is buttery but not greasy; and it is texturally beyond.
It is also easy. I made it in a food processor but you could use any of my 5 Methods for Pie Dough.
Just Give Me the Semolina Tart Crust Highlights, please!:
No one has the time (or patience) to read my poetic musings on semolina all day! I get it.
Semolina Flour: Semolina is made from durum wheat but it is more coarsely ground. Typically semolina has the texture of coarse cornmeal and it feels almost like fine sand between your fingers. Semolina flour is a bit finer ground than semolina and is more like whole wheat flour in texture. Feel free to substitute cornmeal. This is the texture in the crust and doesn't necessarily contribute to its structure because it doesn't hydrate the same as flour.
Durum Flour: Durum is finely ground semolina. It has more gluten than bread flour and can contribute a nice chew to bagels and other breads. Here we have to be extra special careful not to overhydrate the dough or overwork it, because the durum flour's gluten will create a tight network and the dough will shrink and be tough. You can substitute all AP flour if you don't have durum flour. We are using it for the flavor and not the gluten.
It's Still A Brisée: At the end of the day, this is still a pâte brisée and care must be taken when working with her. We want just enough gluten to create structure but not so much it is tough. Love, care, and attention will avoid most pitfalls. You can read more than you ever wanted to know about brisée in this post on all-butter pie crust.
Structure, just enough: Speaking of gluten, the incremental amount from the durum flour is just enough to make this dough perfect for galettes. Not all tart doughs are created equally. This stands up to moist fillings and will even let you pick it up from the baking sheet! Still #flakeyaf though.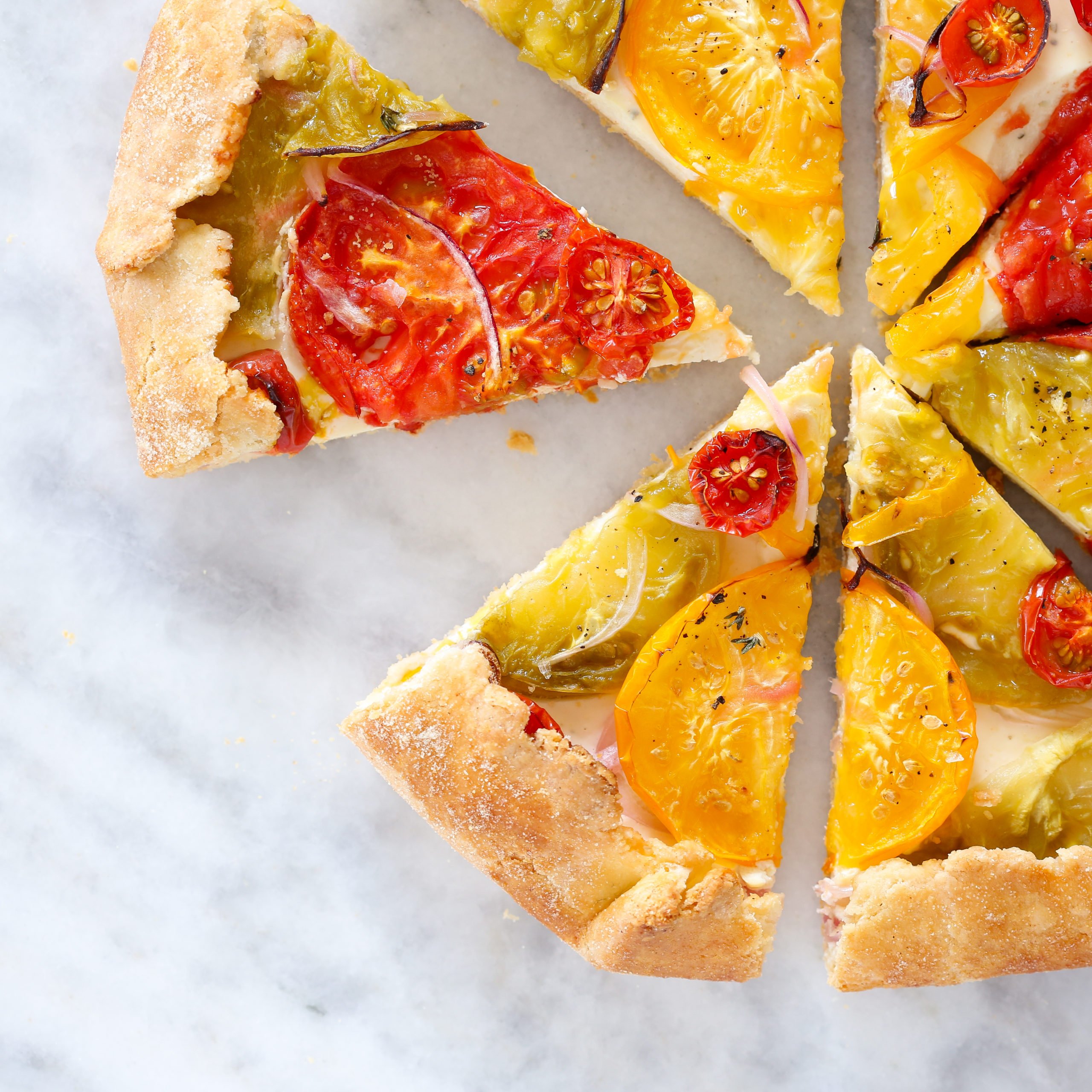 But what do I put in it?!
So glad you asked! May I suggest this peach pie, this cherry galette, sweet potato pie, cherry almond tart, or even these chocolate tartelettes! The world of tarts, pies and galettes is yours for the taking!
Semolina Tart Crust
This Semolina Tart Crust is flakey, buttery and tender! It is the perfect way to mix up your sweet or savory tarts, galettes and pies! 
Instructions
In the base of a food processor combine flours, salt, and sugar. Pulse to combine.

Add the butter and pulse just until most of the butter has coated the flour (it will look slightly darker and crumbly) and the remaining pieces are no larger than peas. When I am mixing a dough with the food processor, I stop the cut in process a little sooner because I am going to continue to pulse while adding the water.

Slowly pour the water in through the feeder tube while pulsing, 1-2 tablespoons at a time. Check after about ¼ c by squeezing the dough and seeing if it holds together completely. It will most likely take about ½ cup but it is best to check as you go.

Don't let the dough come together in the food processor. It will still look crumbly but will feel moist and hold together when squeezed.

Dump the dough out on the counter and work the dough together by gathering it and pressing away from you with the heel of your hand. Do this JUST until it comes together. If it is crumbling, then dip your hand in a little ice water and pat it on the pastry dough. Seriously, that's it. Remember the gluten!

Press dough into a disk. Wrap in plastic wrap and chill for 2 hours or overnight. If you chill your dough overnight, you will need to let it rest a bit before rolling or it will be too cold and it will crack. It can also be frozen for up to 3 months!
Nutrition
Calories:
175
kcal
|
Carbohydrates:
19
g
|
Protein:
3
g
|
Fat:
10
g
|
Saturated Fat:
6
g
|
Polyunsaturated Fat:
1
g
|
Monounsaturated Fat:
2
g
|
Trans Fat:
1
g
|
Cholesterol:
25
mg
|
Sodium:
172
mg
|
Potassium:
46
mg
|
Fiber:
1
g
|
Sugar:
1
g
|
Vitamin A:
292
IU
|
Calcium:
7
mg
|
Iron:
1
mg
Like this? Leave a comment below!