These are truly the Best Cinnamon Rolls with a cream cheese frosting. A generous amount of brown sugar cinnamon filling rolled inside a soft, tender, yeasted dough. Every bite is like the center of the roll! They have the perfect amount of cinnamon filling that stays in the roll with a generous amount of cream cheese icing on top!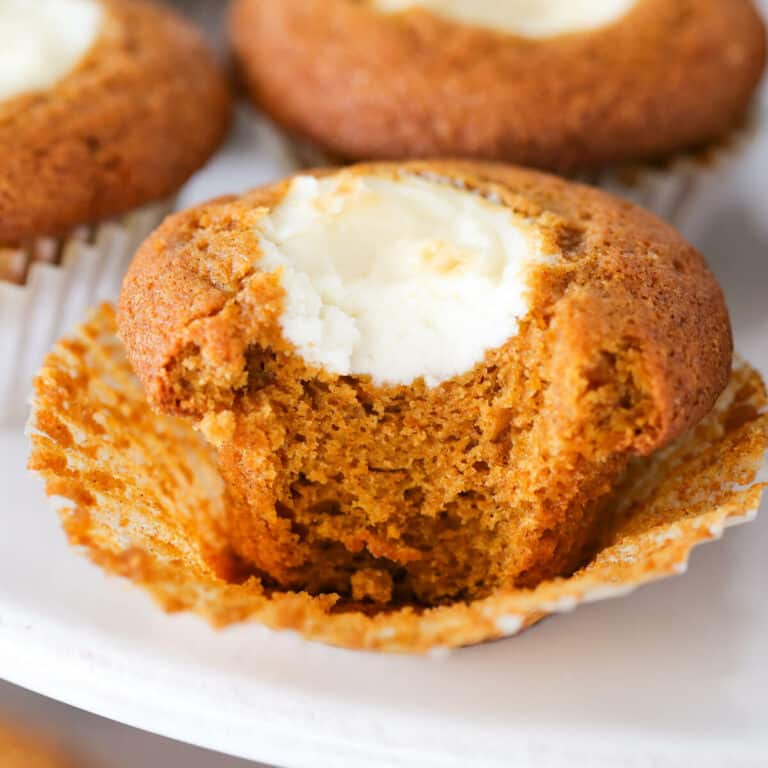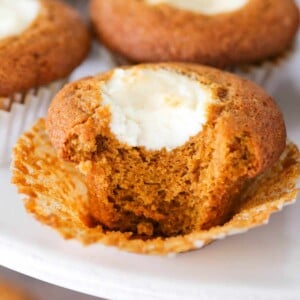 These really are the BEST Cinnamon Rolls. I worked tirelessly to perfect my Sourdough Cinnamon Rolls earlier this year but I still wanted an easy option using dry active yeast. Over the years I have made dozens of versions but none were quite right. Today I confidently bring you the very best. They have a soft, flavorful yeasted dough, the perfect ratio of cinnamon brown sugar filling and the perfect cream cheese frosting.
The inside and the outside of the rolls are moist and bursting with cinnamon sugar. There are no gimmicks, no extra steps. Just a whole lot of flavor!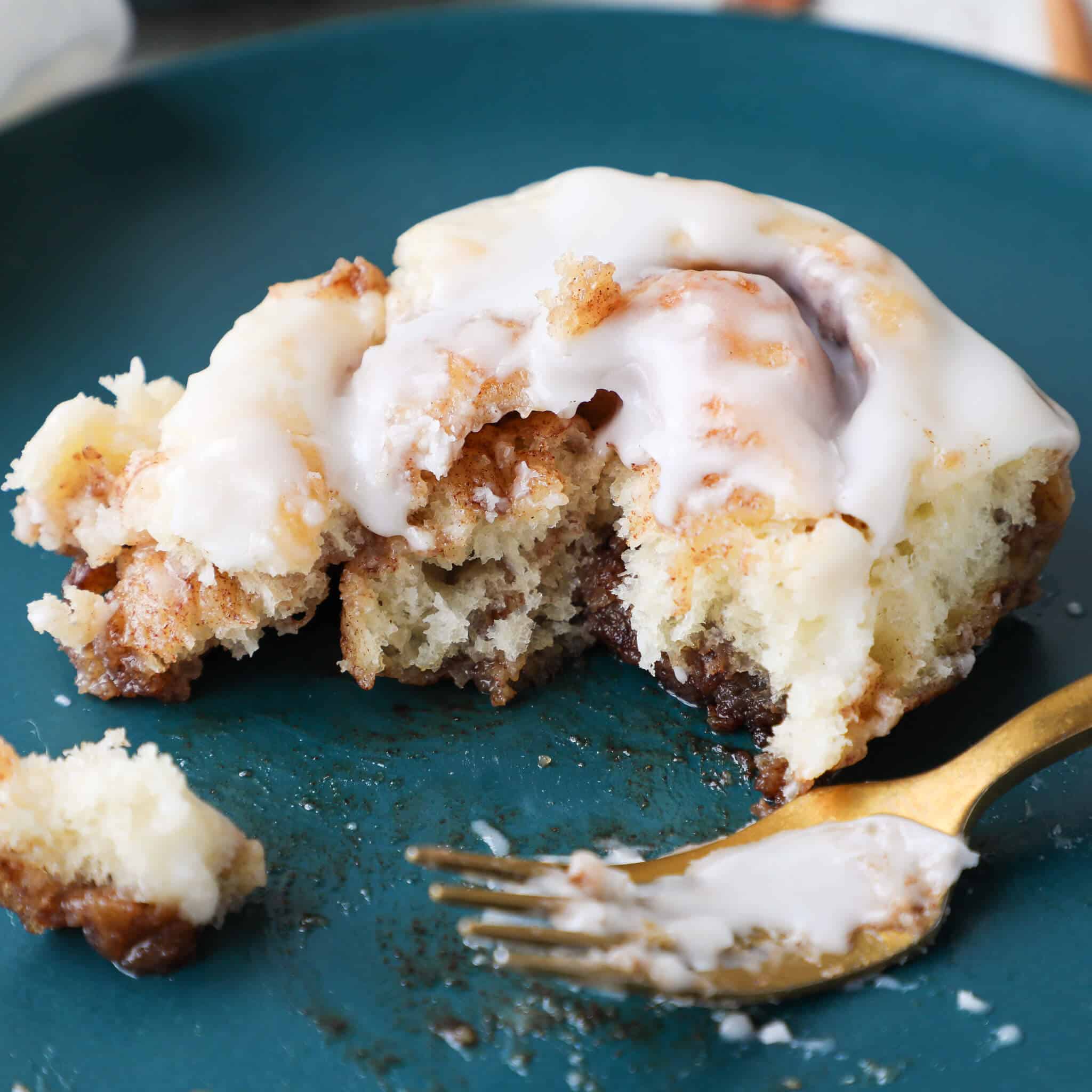 In case you want to table making yeasted cinnamon rolls, you could always whip up a batch of my Cinnamon Roll Scones to tide you over! There is always the tried and true Cinnamon Flop for an even easier breakfast cake. But for those of you who want to crank it to 11, I see you, and here is an Apple Cinnamon Roll Recipe to up-level.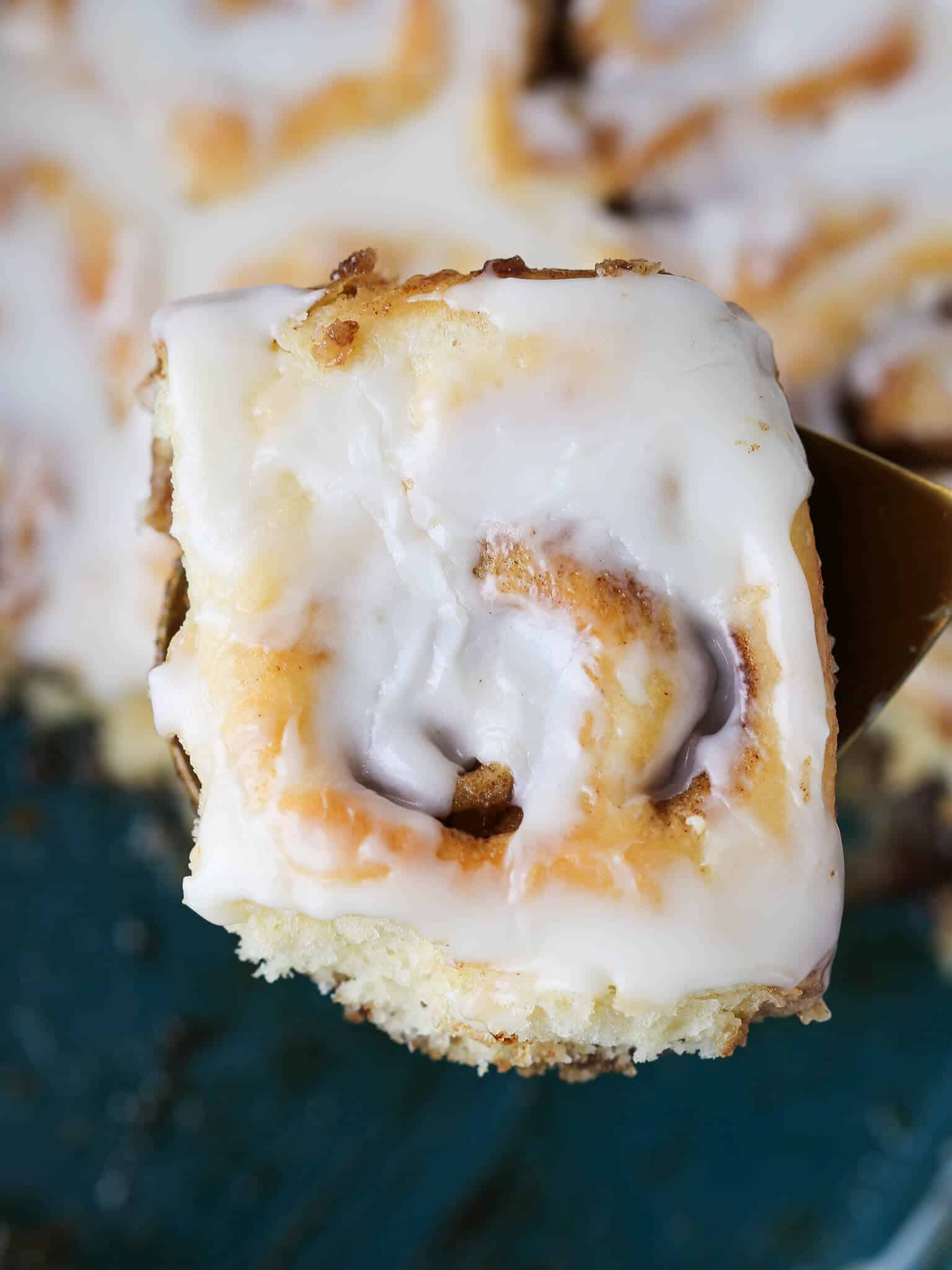 What makes these the BEST Cinnamon Rolls?
Flavorful Yeasted Dough: The dough itself is soft, tender, and buttery. It isn't fair to ask the filling to pull all the flavor weight here.
Never Dry: These cinnamon rolls stay moist from the generous amount of butter, sugar and egg in the dough. Then that soft dough mingles with the buttery cinnamon sugar filling for an extra moist roll where every bite is like the middle.
Cream Cheese Frosting: This creamy cream cheese icing is the icing on the cake so to speak. It pulls all the flavors together, locks in the moisture and adds a welcome bit of sweetness and tang to the best cinnamon rolls.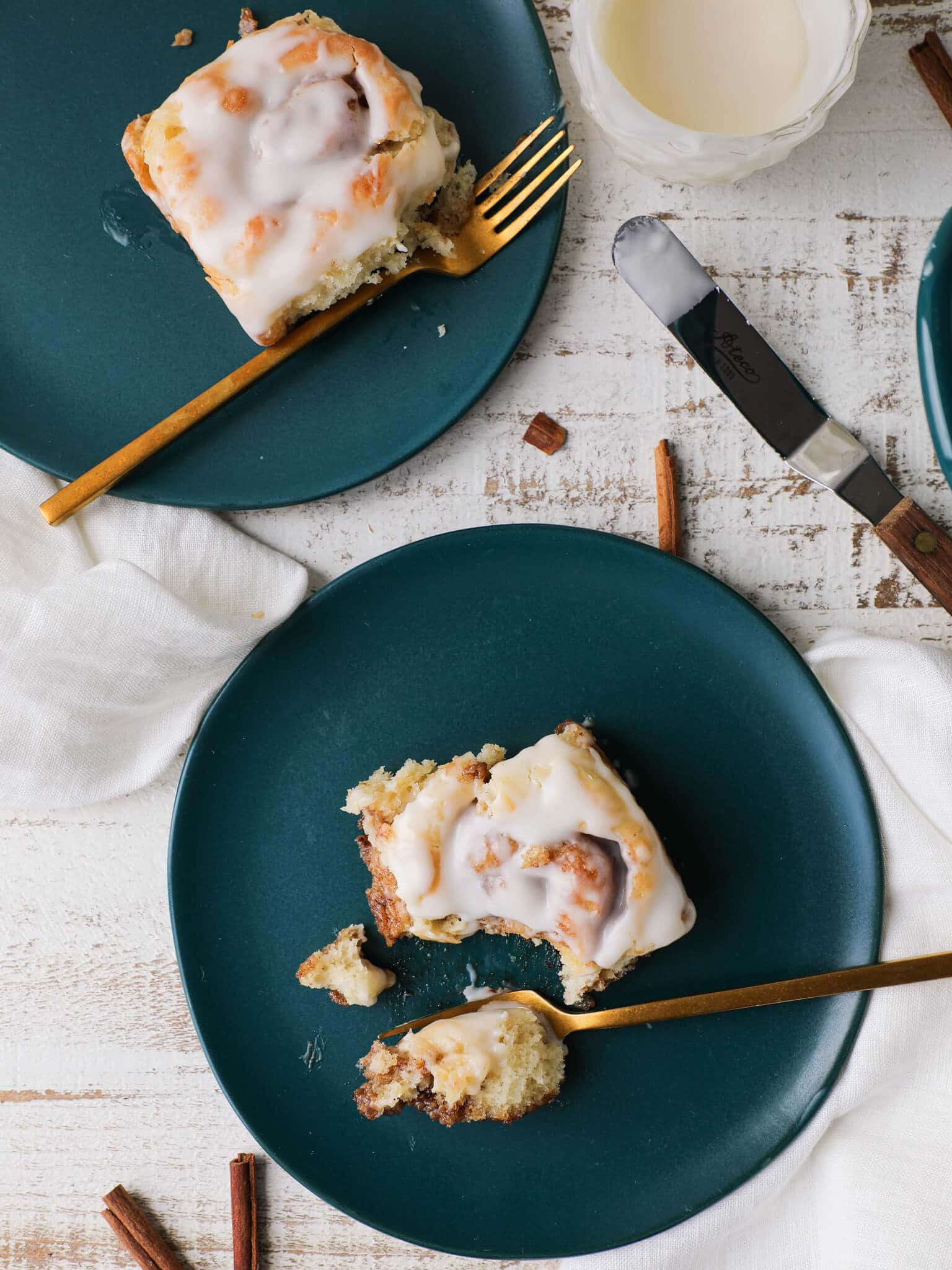 Ingredients Needed
Whole Milk: I generally use whole milk in yeasted breads for the added flavor and fat. It has a lower water content and the extra fat helps keep the rolls tender and moist.
Dry Active Yeast: Dry Active yeast require the added step of hydration, but they are fast yet controllable. Giving the dough time to develop gluten and relax while proofing is essential to the end result.
Whole Egg: The eggs are here to add fat, moisture and flavor. The fat from the yolk adds richness and helps keep the rolls moist.
Butter: Unsalted butter allows you to control the flavor of the dough while still adding all the buttery goodness!
All Purpose Flour: I prefer to use all-purpose flour in the majority of my bread recipes because it has the perfect amount of gluten for developing a strong network but remaining tender and soft.
Kosher Salt: I add Kosher salt for flavor and it also contributes to the dough structure.
Sugar: I use sugar here for flavor, caramelization of the crust and also an easy, readily accessible food supply for the yeast!
Dark Brown Sugar: I use dark brown sugar for the filling but you could certainly use light brown to an equally delightful effect.
Cream Cheese: I use original Philadelphia Cream Cheese for all my baked goods including frostings and buttercreams. I use full fat though reduced fat can be substituted.
Confectioner's Sugar: Confectioner's sugar is used in glazes and frostings because it ground finely into a powder, which helps create a smooth, silky icing without having to be heated.
Vanilla Extract: Vanilla Extract adds a beautiful flavor itself but it also boosts the flavor of other ingredients around it like brown sugar and cream cheese.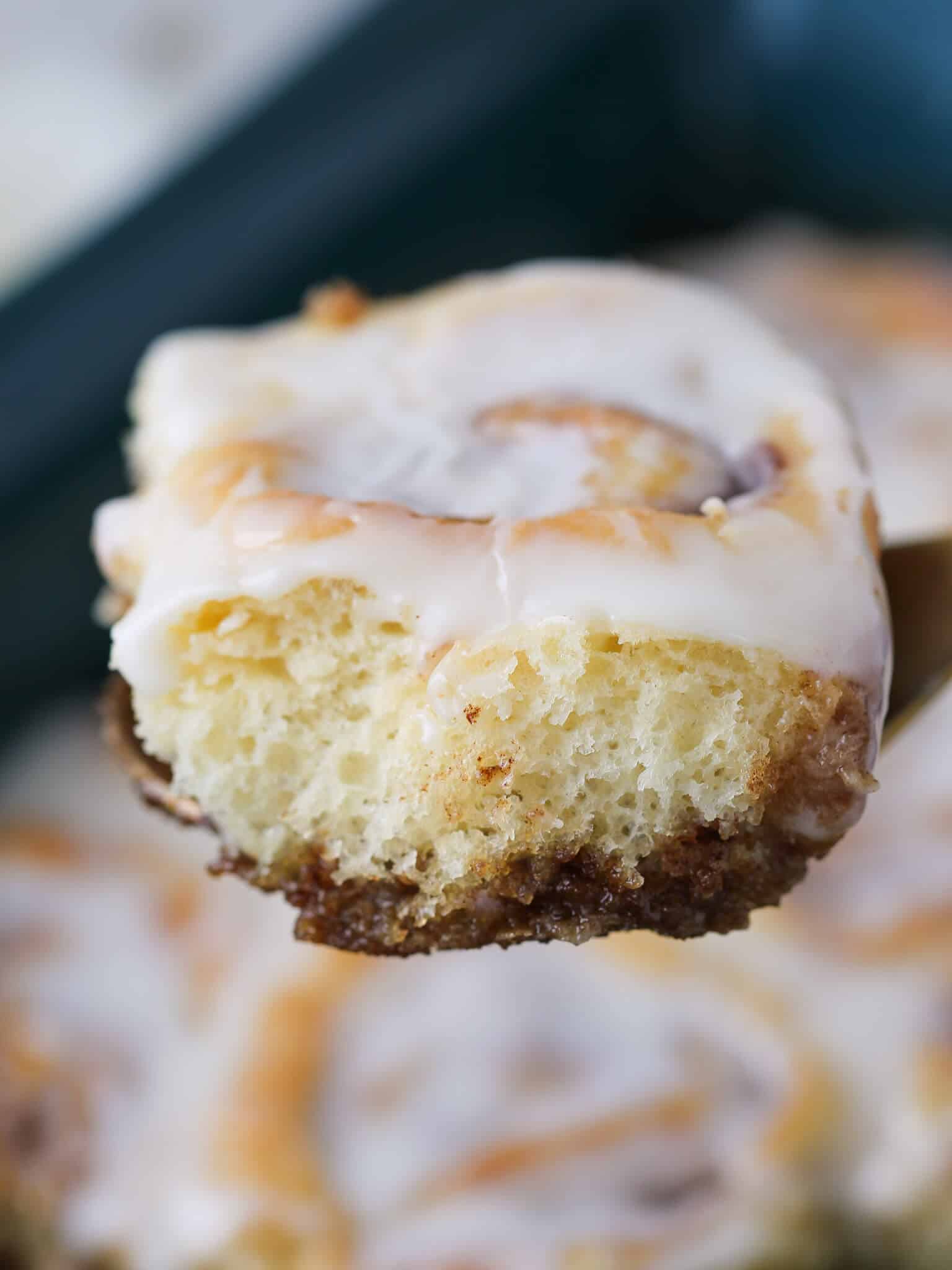 Possible Substitutions
Milk: I generally use whole milk in yeasted breads for the added flavor and fat. You could substitute low fat milk or water if desired.
Yeast: You can substitute hHalf the quantity of instant yeast. However, using dry active yeast improves the flavor and the texture of the cinnamon rolls by increasing the proof time.
Flour: You could certainly substitute bread flour for the all-purpose flour if you wish. I would not suggest using pastry flour or cake flour. There isn't the gluten needed to provide the structure for the enriched dough.
Sugar: The sugar can be omitted or reduced in half with good results. I love the flavor it adds and we're already in it, so why not go all in?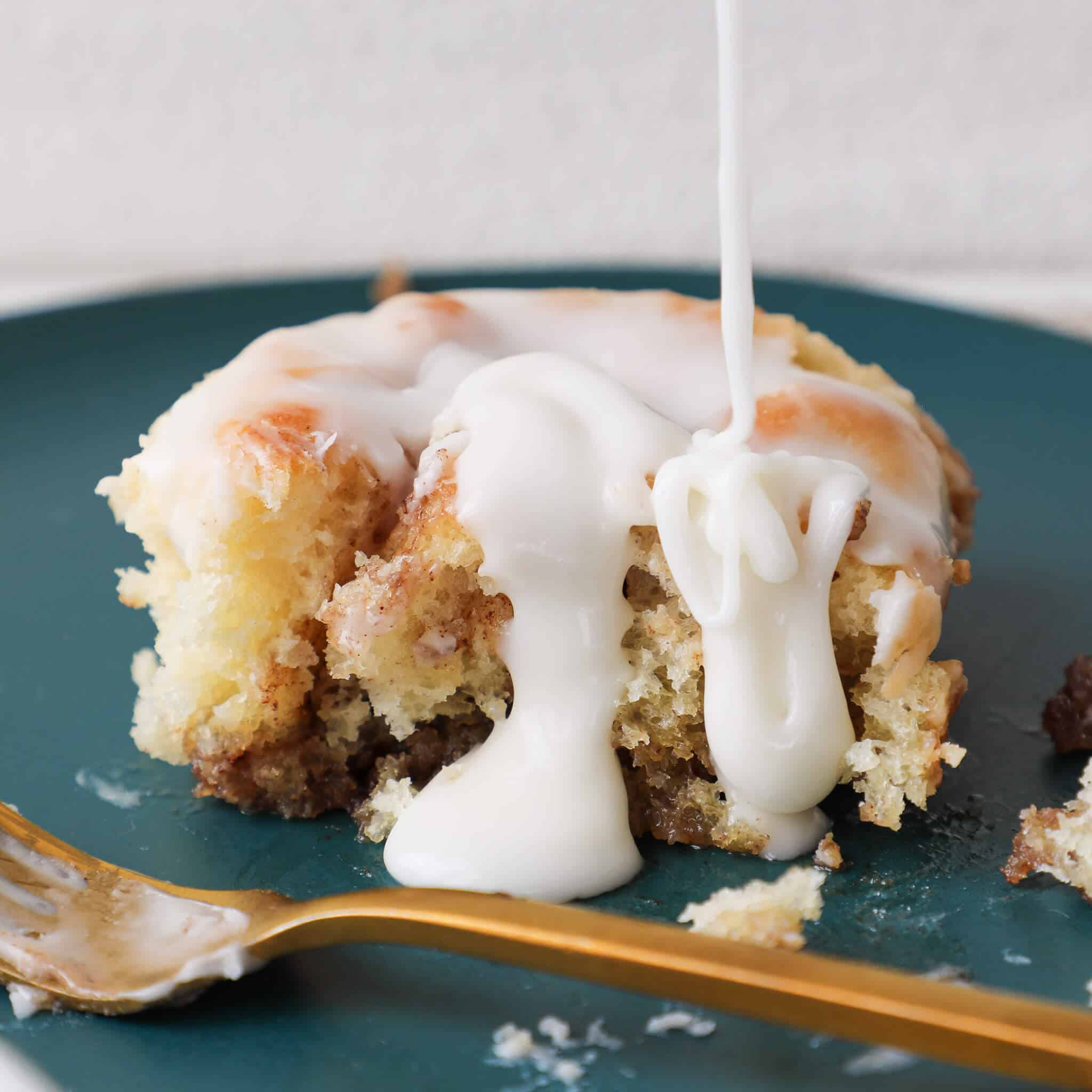 Frequently Asked Questions about The Best Cinnamon Rolls
How do you store cinnamon rolls?
Cinnamon rolls are stored best tightly wrapped at room temperature, though they can also be refrigerated. They are best the day they are baked.
How long will the Best Cinnamon Rolls keep?
Cinnamon rolls keep for 3 days at room temperature or a week refrigerated. They will slowly dry out as time passes. They taste best the day they are baked.
Can you freeze baked cinnamon rolls?
You can freeze the baked, un-iced, cinnamon rolls. They will still be a little dry upon reheating but certainly preferable to refrigerating. Allow to thaw, uncovered, at room temperature and then warm in a 325°F oven until warmed through. Prepare icing and ice before serving.
Can you make the best cinnamon rolls ahead?
There is too much yeast in this recipe to prepare the dough too far in advance of baking. The process can be slowed by proofing at each stage in the refrigerator and then stored overnight in the freezer. Bake when fully proofed even if still frozen. Isn't yeast magical?!
Will this cinnamon roll recipe multiply?
Yes! As always with pastry recipes, I suggest multiplying the recipe using the weight measurements. This is particularly important with bread even one as simple as cinnamon rolls.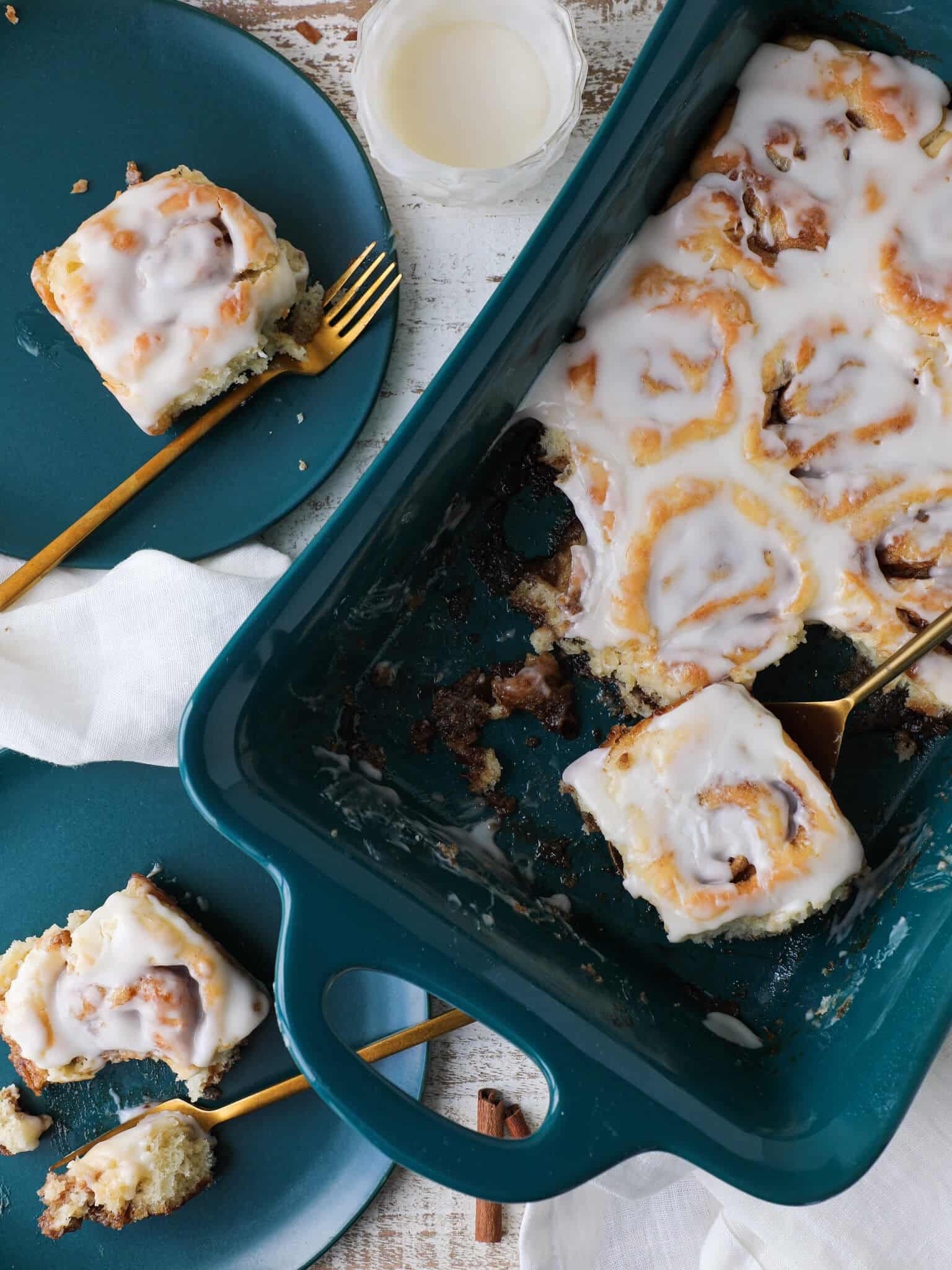 Possible Variations on the Best Cinnamon Rolls
Fruit & Nuts: In addition to the cinnamon sugar filling, add in your favorite fruit compote like this apple compote or cherry compote. Or roll up your favorite toasted nuts inside for a crunchy surprise.
Caramel: Like the bridge between cinnamon rolls and sticky buns there are caramel cinnamon rolls! It's a little messy to eat, but I suggest spreading some caramel sauce on the bottom of the greased baking dish before adding the rolls. Then add a little caramel sauce to the frosting for impact!
Cinnamon Muffins: Place each cinnamon roll in a greased muffin tin for an individual serving!
Pull apart cinnamon roll bread: Roll out the dough (refrigerated) as directed then spread the filling. Slice it in half and fold it over itself like a sandwich. Roll to twice the size. Cut squares and layer vertically inside a greased loaf pan. Proof and bake as directed until a knife or cake tester comes out clean. Cool, frost and pull apart. Or make them into an Apple Cinnamon Roll Bake like Dorothy at Crazy for Crust.
Chef Lindsey's Recipe Tip
The dough is easier to work with cold. Half way through the first proofing, refrigerate the dough until doubled in size. Proceed as directed but the cold dough will be less sticky, easier to spread the filling on, and easier to roll up!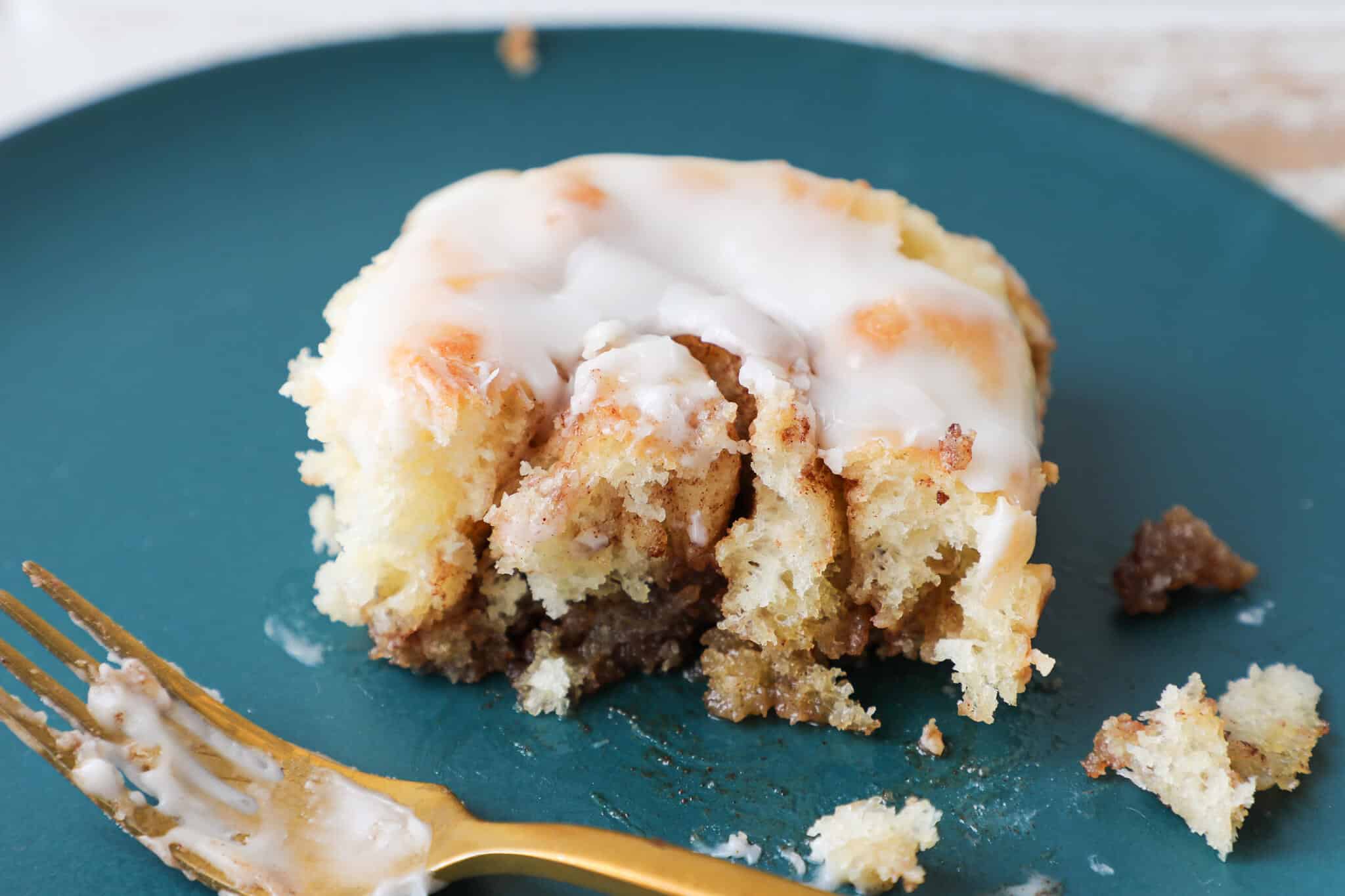 If you tried this recipe and loved it please leave a 🌟 star rating and let me know how it goes in the comments below. I love hearing from you; your comments make my day!
The Best Cinnamon Rolls
These are truly the Best Cinnamon Rolls with a cream cheese frosting. A generous amount of filling rolled inside a soft, tender yeasted dough. Every bite is like the center of the roll! The perfect amount of cinnamon filling that stays in the roll with a generous amount of cream cheese icing on top!
Ingredients
For the Cinnamon Sugar Filling:
For the Cream Cheese Icing:
Instructions
Make the Dough:
In the bowl of a stand mixer add the warm milk then sprinkle the yeast over the surface. Whisk to break up any clumps. Allow to bloom (sit unperturbed) for 10 minutes or until bubbly.

Add the remaining ingredients for the dough to the bowl. All at once! Just dump it in there!

Fit the mixer with the paddle attachment and mix until incorporated and no lumps remain. Switch to the dough hook. Mix on medium for 3-4 minutes. The dough will pull away from the sides of the bowl and you will be able to pull a window pane. It is a stickier dough but don't be dissuaded.

Turn out into a bowl sprayed with cooking spray. Give the dough one series of fold. Starting on one side, pull the dough up and fold it halfway towards the center. Rotate the bowl a quarter turn and repeat with each side until you have a little dough packet. Turn it seam-side down. The top should be smooth. Cover with plastic wrap and bulk proof in a warm spot for 30-45 minutes. My oven has a proof setting that I use at 85°F. When it has doubled it is done!

You can also proof the dough in the refrigerator. This is called "retarding" the dough. It will make it proof slower but the cold dough will be easier to work with.
Make the Filling:
While the dough proofs, make the filling. In a bowl, mix together butter, sugar and cinnamon. Mix until a paste forms. Set aside.
Assemble the Cinnamon Rolls:
Cover your counter generously with flour and turn out your dough onto the counter. A bowl scraper or rubber spatula helps here because the dough is sticky. Sprinkle a generous amount of flour on top of the dough and flour a rolling pin.

Roll the dough out into a rectangle 12 inches long by 10 inches high. (Try to keep those sharp corners! It's harder than it looks but it's good to have goals, right?) Once you have your rectangle, spread your filling with an offset spatula. Sometimes it is necessary to let your fingers join the party to help spread/hold the dough. I purposefully keep a border on the top and the bottom edge.

Starting at the bottom edge (12 inches across) start to roll away from you. Seal the top edge. Cut approximately 1 inch pieces with a knife (or your bench scraper). This makes 12 rolls. You can also cut the log into 8 equal pieces for larger rolls.

Spray a 9 " x 11" baking dish with cooking spray and then place the cinnamon rolls about 2 inches apart. I offset them so I have a row with 2 and then one in the center followed by another row of 2 and so on. This gives them space to proof and grow without crowding.
Final Proof:
Cover with plastic wrap and place back in your warm spot to proof an additional 20-40 minutes. I proofed 20 and then remove the dish to another spot and preheat my oven to 350°F convection. The smaller rolls will proof and bake faster than 8 larger ones.
Bake
Remove the plastic wrap and bake 350°F for approximately 15-20 minutes. Mine baked 18. They will be golden brown around the edges and a bit on top and the centers will no longer look or feel doughy. You can also test with a cake tester. It should come out clean.

Allow to cool before icing.
Make the Icing & Frost:
Mix all the ingredients for the icing together. I find a spatula easier than a whisk to incorporate the cream cheese. I kept mine a bit thicker so that I could spread it on the cinnamon rolls still warm from the oven. A little bit of heaven on earth to be sure!
Nutrition
Calories:
374
kcal
|
Carbohydrates:
59
g
|
Protein:
5
g
|
Fat:
14
g
|
Saturated Fat:
8
g
|
Polyunsaturated Fat:
1
g
|
Monounsaturated Fat:
4
g
|
Trans Fat:
0.4
g
|
Cholesterol:
49
mg
|
Sodium:
216
mg
|
Potassium:
114
mg
|
Fiber:
2
g
|
Sugar:
37
g
|
Vitamin A:
448
IU
|
Vitamin C:
0.03
mg
|
Calcium:
56
mg
|
Iron:
2
mg
Like this? Leave a comment below!