Say hello to the BEST Salted Caramel Sauce!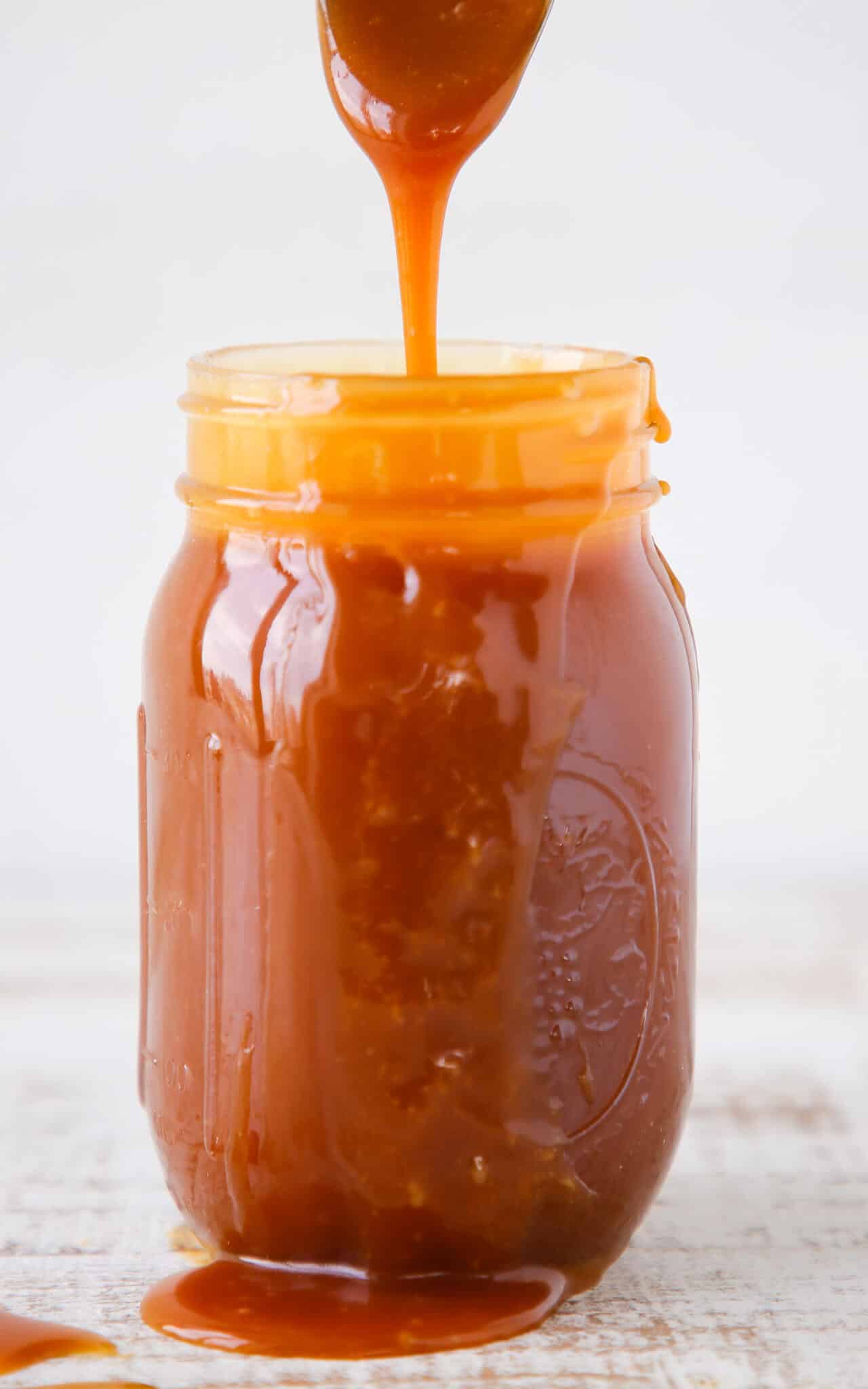 I know calling something the BEST is a bold statement but salted caramel is something I take very seriously. I've tried a lot of salted caramel sauces and I feel qualified to make this designation.
The ratio of butter to sugar to cream is perfect and there is just the right note of saltiness from the fleur de sel. It's so, so, so good!!! So rich and creamy! I use this caramel sauce in caramel butter bars, caramel chocolate chip blondies, caramel cupcakes, caramel swiss meringue buttercream, caramel apple streusel tart, and so much more!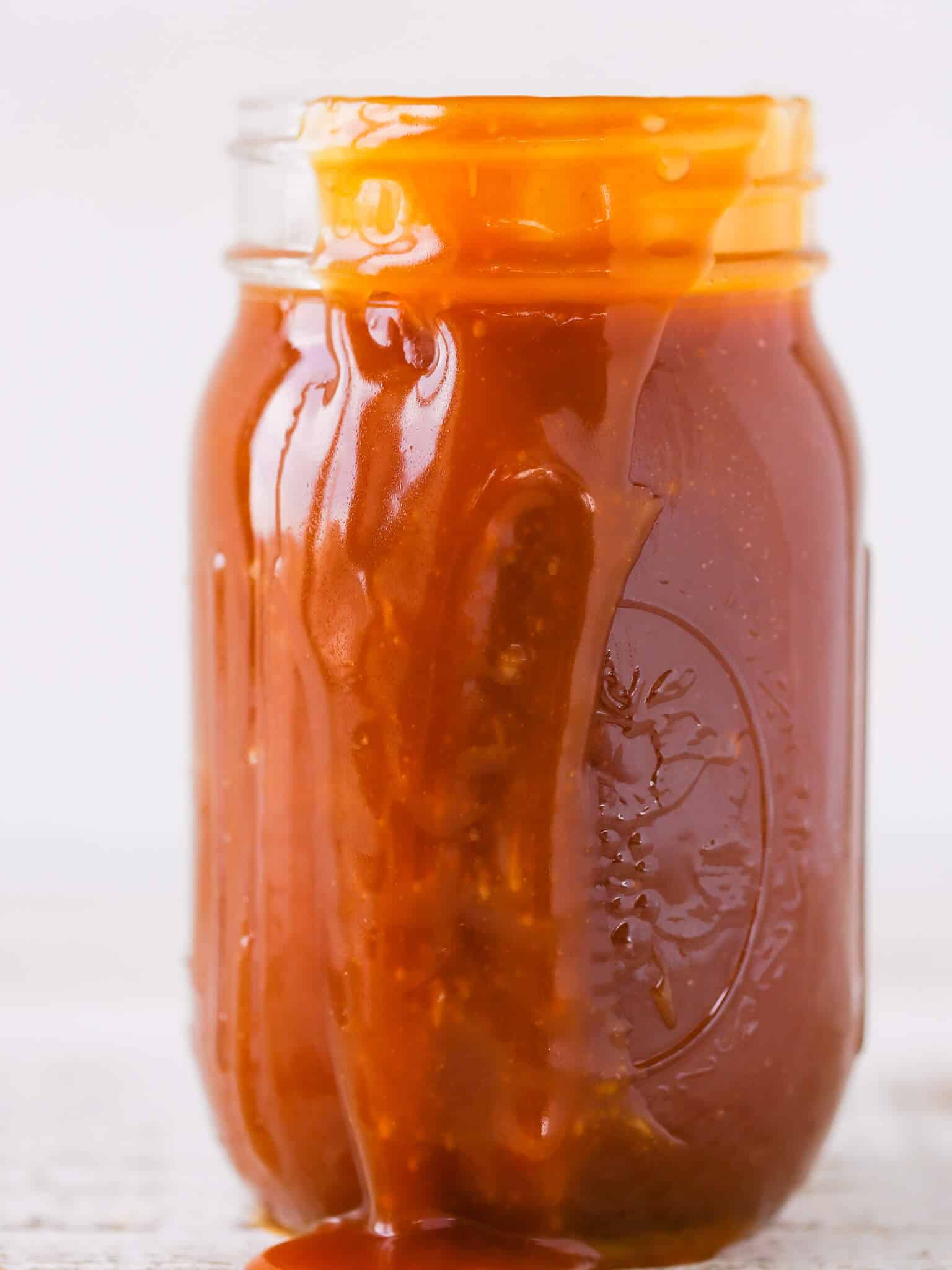 Don't you hate when you have a bad caramel day? Each attempt either seizes up or burns. And then to add injury to insult, the ruined caramel has the audacity to burn you! It's worse than a bad hair day. Seriously. Way worse. Maybe these things only happen to me...
Fortunately yesterday was not one of those days!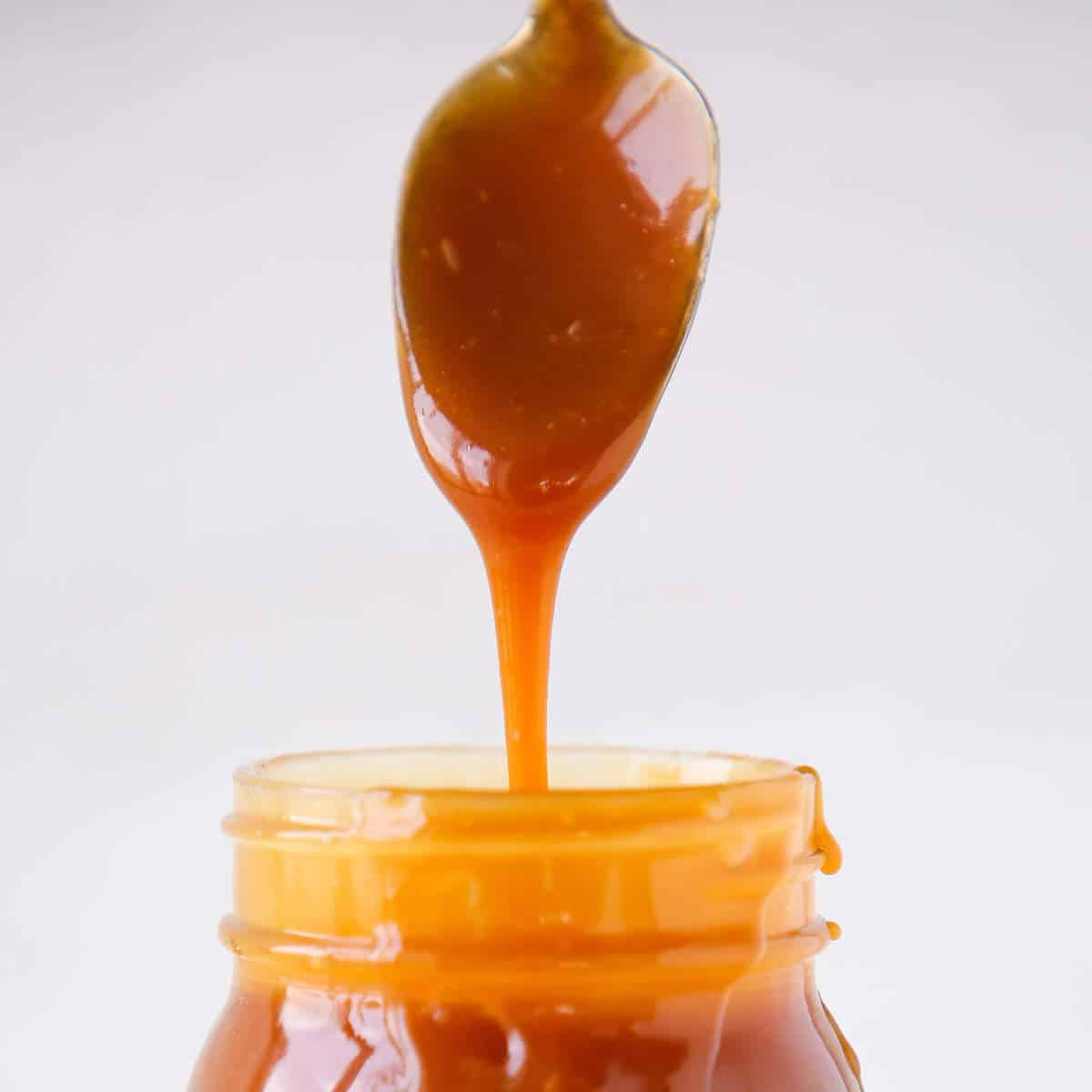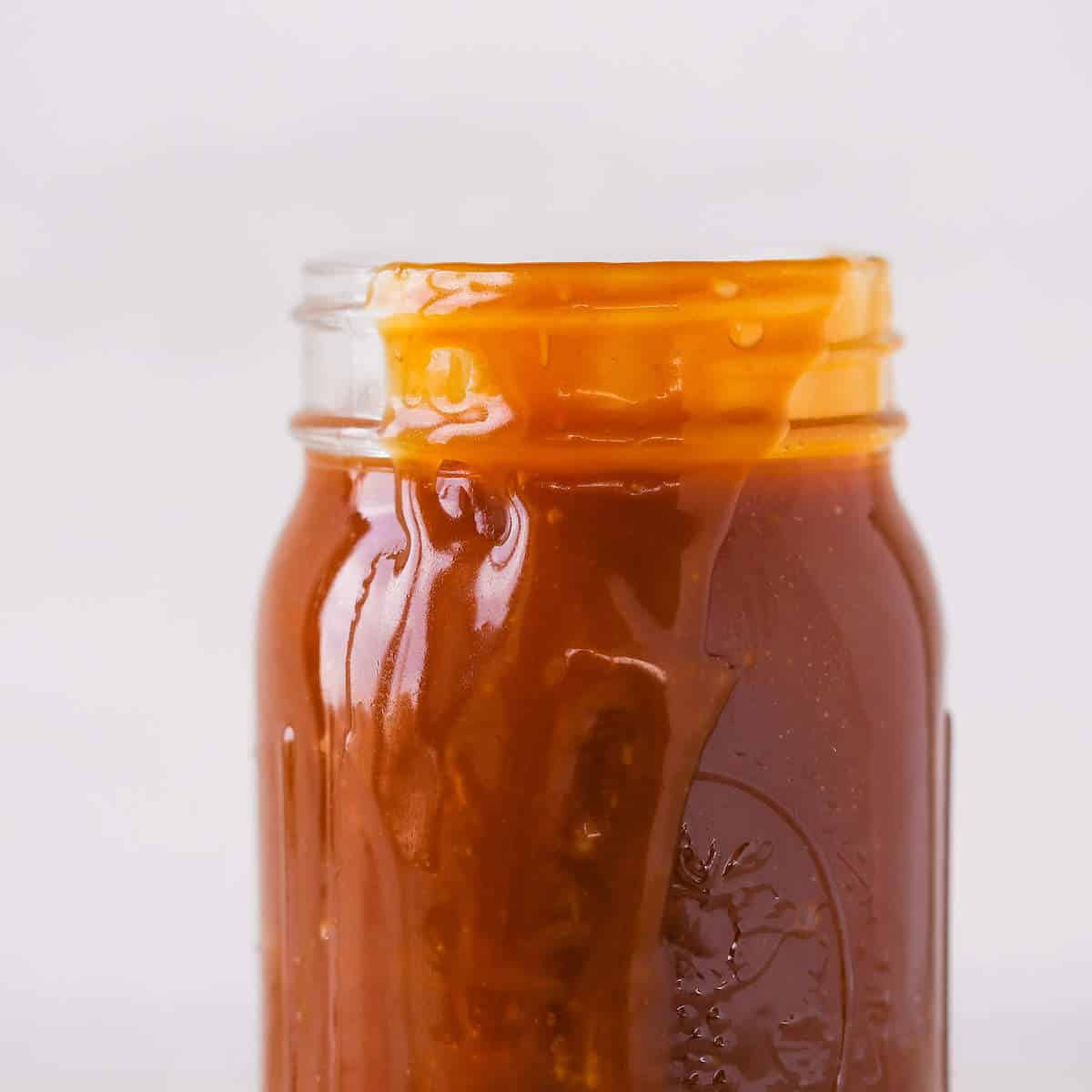 Even my cat loves this caramel! That is how universally loved it is. I had to keep shooing her from my photograph set or she would lick the sauce from the spoon.
And in the spirit of making everyday a good caramel day…
A few things I've learned about making salted caramel sauce [the hard way]:
There is a sliding scale of acceptable caramel flavor. From the very light in color and, in my opinion, light on taste to the almost burnt, dark, sultry caramel that I prefer. The final taste will depend on when you add the butter to stop the cooking process. The caramel pictured in this post is that middle ground – universally accepted as a delicious, well-prepared caramel. I added the butter when the sugar had just turned amber in color and you could smell the cooking caramel but it did not have even a hint of a burning smell. My favorite caramel is cooked just a little bit longer (only another 15 to 20 seconds or so) and I add the butter when the sugar turns a deeper, rich amber color and there is just the slightest hint of burning scent when you waft the vapors (just like they taught in middle school chemistry).
I have burned more caramel using a thermometer than I have using the senses God gave me, thus I dispense with the thermometer. I suggest you do the same. It's just one extra dish to wash…unless you are trying to make candy (soft ball or hard crack) to which process a thermometer is essential.
Have your butter and heavy whipping cream at room temperature. If you add a cold liquid to the hot sugar, it will seize up and you won't be able to recover it.If you have a gas stove that delivers consistent, even heat, then feel free to whisk your sugar as it melts (as per the Brown Eyed Baker), but if you are cooking on an induction stovetop like me, then I find it best to refrain from whisking. Honestly cooking caramel on a gas stove is so much easier. Sigh. Some day.
Be sure to whisk in the fleur de sel IMMEDIATELY after the cream otherwise it won't completely incorporate. I also can taste the difference between Maldon's Fleur de Sel and regular sea salt. I think it's worth the splurge! 🙂
The Golden Rule of caramel making is DON'T WALK AWAY. Stand your ground at the stove. Don't let your cat pester you into feeding her or your husband ask you to look at something. Your caramel focus will be broken and something will go horribly wrong. I know. These things happen.
Recipe
The BEST Salted Caramel Sauce
The BEST Salted Caramel Sauce that I have ever tried!! Smooth and creamy with the perfect consistency.
Instructions
In a 2 to 3 quart saucepan, melt the sugar over medium-high heat. Lots of recipes call for you to stir until all the sugar is melted, but, for me, I get superior, more consistent results on my induction stove if I just let it be and swirl the pan frequently.

Once all the sugar has melted, watch your caramel like a hawk; swirling the pan occasionally. As soon as the sugar turns amber in color, add your butter and whisk vigorously. It will bubble up aggressively but just keep whisking until all the butter has melted.

Remove pan from the heat and slowly pour in the cream while whisking vigorously. The caramel is going to bubble aggressively again, so be careful, but stand your ground.

Whisk until all the cream is incorporated and then whisk in the fleur de sel.

Set the sauce aside to cool for 15 minutes prior to pouring it into a glass jar to cool completely.
Video Instructions
Notes
Recipe Slightly Adapted from Brown Eyed Baker 
Yield: 2 cups
You can refrigerate the sauce for up to 2 weeks, but you will need to warm it before using. I gently heated mine in a saucepot with warm water or at 5 second intervals in the microwave (yes, 5 second intervals).