Flavorful, moist Ricotta Meatballs that are perfect for meatball subs, pasta, a passed hors d'oeuvre, or even a meatball stroganoff. Yeah, I said it. You're welcome.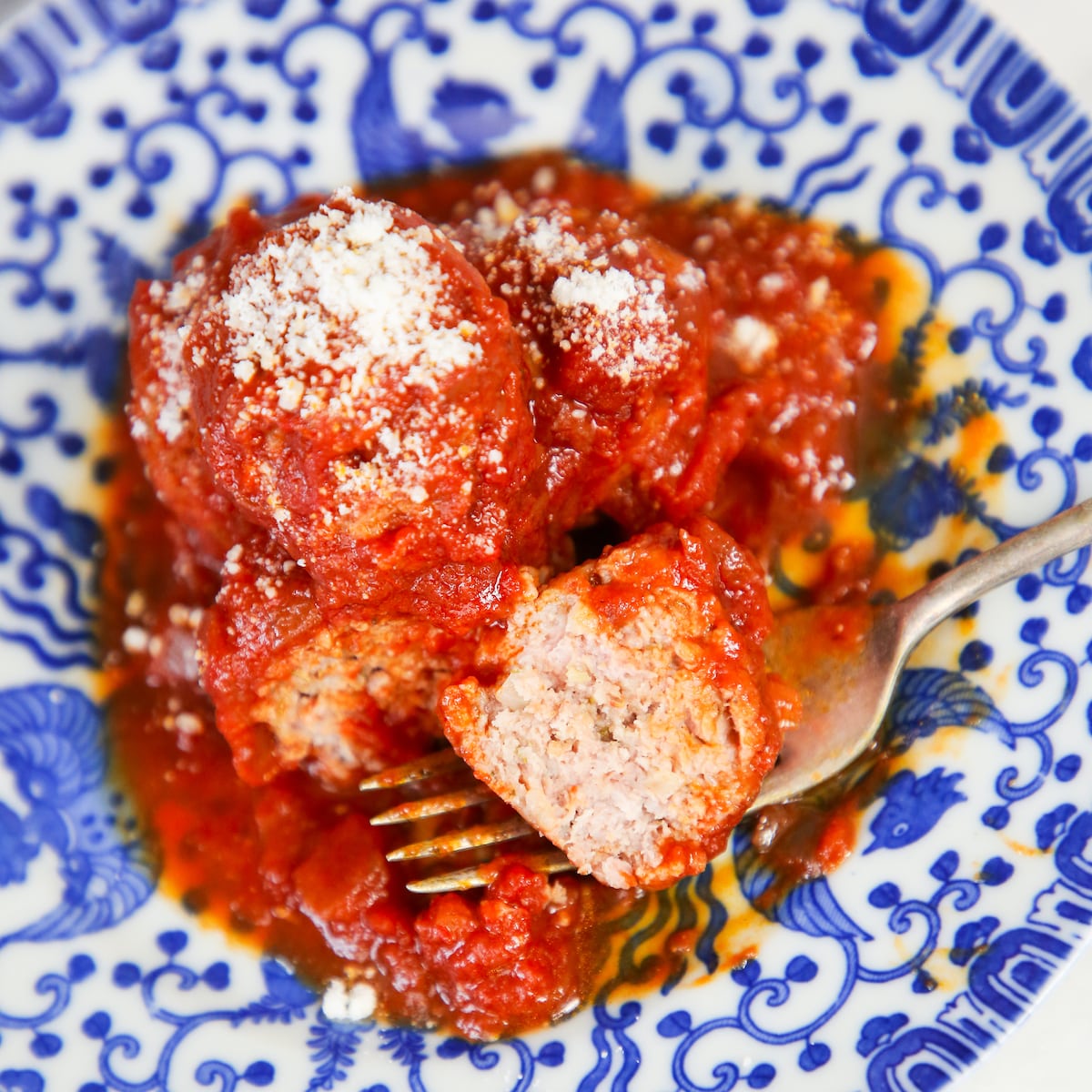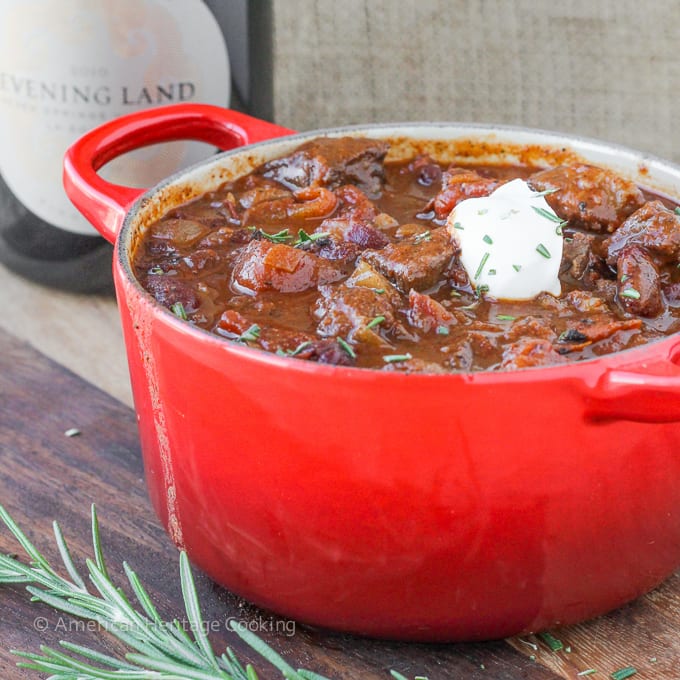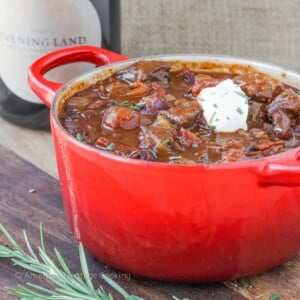 Here's a fun fact about me that I bet you didn't know: I always have meatballs on hand! Usually they are stashed in the freezer conveniently located right next to the 15 minute pasta sauce, and homemade chicken noodle soup. I just pull out the perfect number for an easy dinner then reheat on the stovetop or in the microwave!
They are one of my biggest crowd pleasers right up there with this brown sugar glazed meatloaf and the best lasagna recipe!
Why are these the perfect Ricotta Meatballs?
Ricotta: The ricotta adds moisture and the fat and dairy keeps them super tender. It also helps bind the meatballs without additional egg or breadcrumbs. Plus ricotta is delicious!
Italian Seasoned Breadcrumbs: Using Progresso Italian Seasoning Bread Crumbs is my favorite flavor cheat code. Sure, you could just add your own seasoning but they make it so easy!
Meat Trifecta: I use three different varieties of meat to get a more complex flavor and a different ratio of fat. They would be delicious with just one type but the mix takes them to the next level.
Breadcrumbs: As in *juuust* enough to hold them together but not make them dry.
Aromatics: The extra step of cooking the onion and freshly minced garlic is well worth it! Just make sure you mince everything fine enough so that half your meatball isn't onion.
If meat isn't your thang, then I also have a damn good quinoa vegetarian meatless meatball.
In the video I show you how to finish cooking the meatballs two ways; however, searing them on all sides is 100% necessary. You want that nice caramelized outside that locks in the moisture. How you finish it is up to you: simmer gently in red wine basil pasta sauce or cook on a baking sheet in the oven. Just make sure the sheet pan has sides, or you'll end up with quite the mess!
I usually cook them in the sauce when I am planning to serve them, but I will prep ahead for my freezer by making a double batch and then freezing the fully-cooked and cooled meatballs in freezer bags.
Ricotta Meatballs
Flavorful, moist Ricotta Meatballs that are perfect for meatball subs, pasta, a passed hors d'oeuvre, or even a meatball stroganoff.
Ingredients
2

tablespoon

Minced Garlic

½

cup

White Onion

Finely Chopped

2

tablespoons

Olive Oil

Divided

¼

cup

Ricotta Cheese

1.12

lbs

Ground Pork, Beef (Chuck), and Veal

¼

cup

Grated Parmesan Cheese

2

teaspoons

Oregano

Dried

¼

teaspoon

Garlic Powder

½

teaspoon

Onion Powder

½

teaspoon

Black Pepper

Ground

¹⁄₁₆

teaspoon

Nutmeg

1

teaspoon

Kosher Salt

½

Egg
Instructions
In a sauté pan, heat 1T of the olive oil to a medium heat and gently sweat the garlic and onions. The goal is not to brown them, but, rather, to allow them to release moisture and develop a bit of flavor.While the onions and garlic are cooking, place all remaining ingredients in a bowl. Mix well with the back of a wooden spoon or by hand. I prefer to mix by squeezing the meat and ingredients together because this activates the connective proteins in the meat and will help the meatballs hold their shape. 

Add the onions (they don't need to cool) and then mix to combine.Spoon or scoop ball the size of a golf-ball onto a plate or tray. Roll into a ball and let refrigerate for one hour or overnight. This isn't absolutely necessary but it will help them hold their shape while searing.Pre-heat the oven to 350°F or put about 2 quarts of sauce in a large saucepot. 

Heat a large non-stick pan (or any pan really) with remaining oil until it is very hot and sizzles when water is flicked on it. 

Working in batches to avoid crowding and steaming, add some of the meatballs to the pan spaced about an inch apart. Brown at least 4 of the sizes and move them frequently to keep them from settling. Place directly in sauce if you are going to finish cooking them on the stovetop or place on a baking sheet and set aside.Repeat with remaining meatballs.Stovetop Method: simmer on low until the meatballs are cooked all the way through. This will only take about 10-15 minutes

Oven: Bake in preheated oven for 8-10 minutes or until the internal temperature of 145°F (for the veal and pork). 

To Freeze: Cool to room temperature and then package in plastic freezer bags or freezer-safe containers. Reheat on the stovetop or in the microwave!
Notes
If not using Italian Seasoned bread crumbs then double all the spices (except the salt).
Nutrition
Calories:
504
kcal
|
Carbohydrates:
11
g
|
Protein:
27
g
|
Fat:
39
g
|
Saturated Fat:
14
g
|
Polyunsaturated Fat:
4
g
|
Monounsaturated Fat:
18
g
|
Trans Fat:
1
g
|
Cholesterol:
125
mg
|
Sodium:
885
mg
|
Potassium:
483
mg
|
Fiber:
1
g
|
Sugar:
1
g
|
Vitamin A:
195
IU
|
Vitamin C:
4
mg
|
Calcium:
152
mg
|
Iron:
2
mg
Like this? Leave a comment below!