This Salted Caramel Chocolate Pecan Pie is rich and decadent! The addition of chocolate is phenomenal with the toasted pecans, and the salted caramel topping really sets it apart!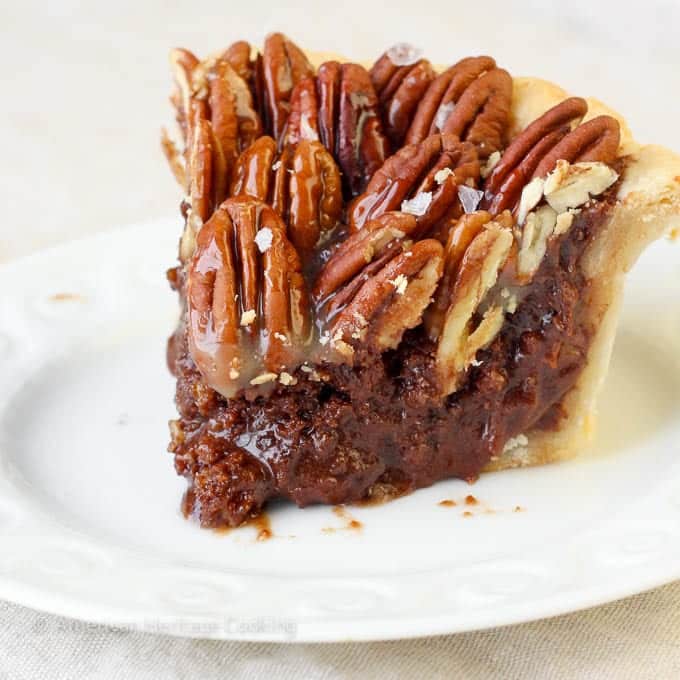 Have you seen the cover of this month's Southern Living? Drool worthy. As a transplant Southerner, I feel that it is my prerogative to make as many Southern pies as possible. A Salted Caramel Chocolate Pecan Pie seemed to be an excellent place to start!
It should be said that I want to make every single pie in the November Southern Living, but the salted caramel pecan topping made me swoon. And rightfully so.
This pie was swoon-worthy. It's rich and decadent – just as Southern cooking should be.
It was also shockingly easy to pull together (especially if you just use store bought caramel sauce!). Next time I will partially pre-bake the crust before adding the filling. The relatively low baking temperature doesn't allow the crust to fully crisp, which is a serious offense in our household.

If you, like me, are starting to get heart palpitations about how much needs to be prepared on Thanksgiving Day, this pie is for you! You can make this Salted Caramel Chocolate Pecan Pie a couple days ahead of time and refrigerate to maintain freshness.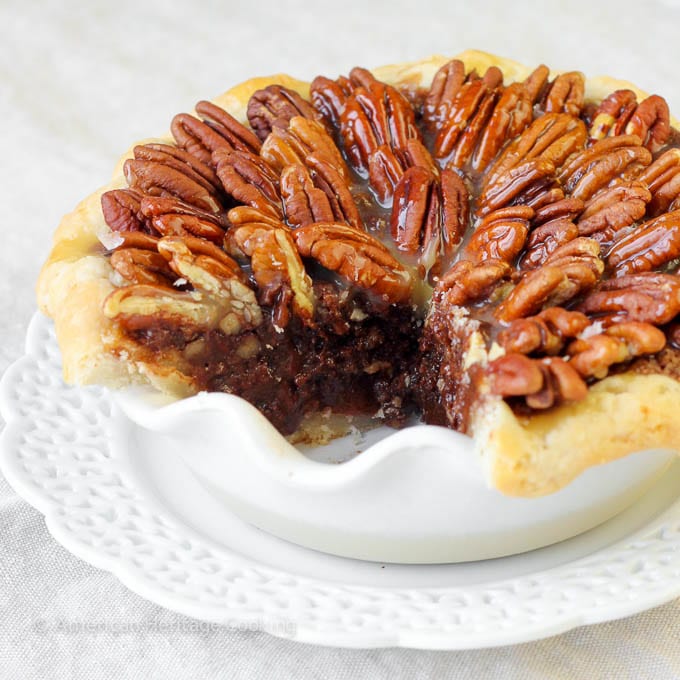 I would absolutely recommend serving it with a generous scoop of vanilla ice cream or unsweetened whipped cream because it augments the flavor.
I might go so far as to say that ice cream is mandatory. But that would be unfair to the deliciousness that is this pie!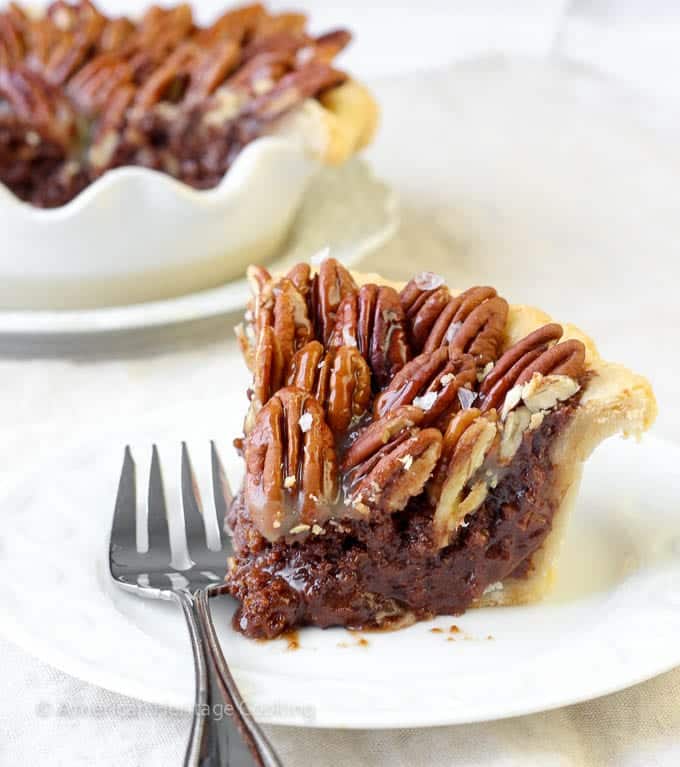 Salted Caramel Chocolate Pecan Pie
This Salted Caramel Chocolate Pecan Pie is rich and decadent! The addition of chocolate is phenomenal with the toasted pecans, and the salted caramel topping really sets it apart!
Ingredients
For the Chocolate Filling:

1 ½ cups sugar
¾ cups butter melted
1/3 cup all-purpose flour
1/3 cup 100% cacao unsweetened cocoa (I used Hershey's)
1 tablespoon light corn syrup
1 teaspoon vanilla extract
3 large eggs
1 cup toasted chopped pecans
1 partially baked deep-dish pie crust (Click here for instructions on how to pre-bake a piecrust, and here for my absolute favorite, no fail piecrust recipe!)

For the Salted Caramel Topping:

¾ cup sugar
1 tablespoon fresh lemon juice (Next time I will reduce to 1 teaspoon)
¼ cup water
1/3 cup heavy cream
4 tablespoons butter
¼ teaspoons salt
2 cups toasted pecan halves
Fleur de Sel for sprinkling
Instructions
Toast your Pecans:

Preheat oven to 350°.
Spread pecan halves on a rimmed baking sheet and bake in pre-heated oven for 5-10 minutes until you can smell a nutty pecan fragrance and the outsides of the nuts are a darker brown. After 5 minutes watch them very carefully because they can burn in a matter of seconds!

For the Chocolate Pecan Pie:

Preheat oven to 350° or just keep it on if you toasted your pecans. Stir together first 6 ingredients in a large bowl. Add eggs, stirring until well blended. Fold in chopped pecans. Pour mixture into warm pie shell.
Bake in pre-heated oven for 35 minutes. The filling will be loose but will set as it cools. Remove from oven to a wire rack.

Prepare the Topping:

Bring sugar, lemon, and water to a boil in a medium saucepan. Stir only until sugar dissolves.
Boil, stirring occasionally, until the sugar changes color to a dark amber. Watch it like a hawk because it can burn in an instant.
Remove immediately from heat and add cream and butter, stirring or whisking constantly until completely incorporated and caramel is glossy. Stir in salt.

Finishing the Pie:

Arrange the pecans on top of the chocolate pecan pie and then pour caramel over the top. Cool 15 minutes; sprinkle with sea salt or fleur de sel.
Notes:
I halved this recipe for a mini pie dish and baked it 5 minutes longer because the miniature dishes are deeper than a standard dish.
https://cheflindseyfarr.com/2013/11/salted-caramel-chocolate-pecan-pie-2/
All images and content are copyright protected. Please do not use my images without prior permission. If you want to republish this recipe, please re-write the recipe in your own words, or link back to this post for the recipe. Thanks!
More Tempting Holiday Dessert Recipes:
All-Butter Pie Crust with Video Tutorials!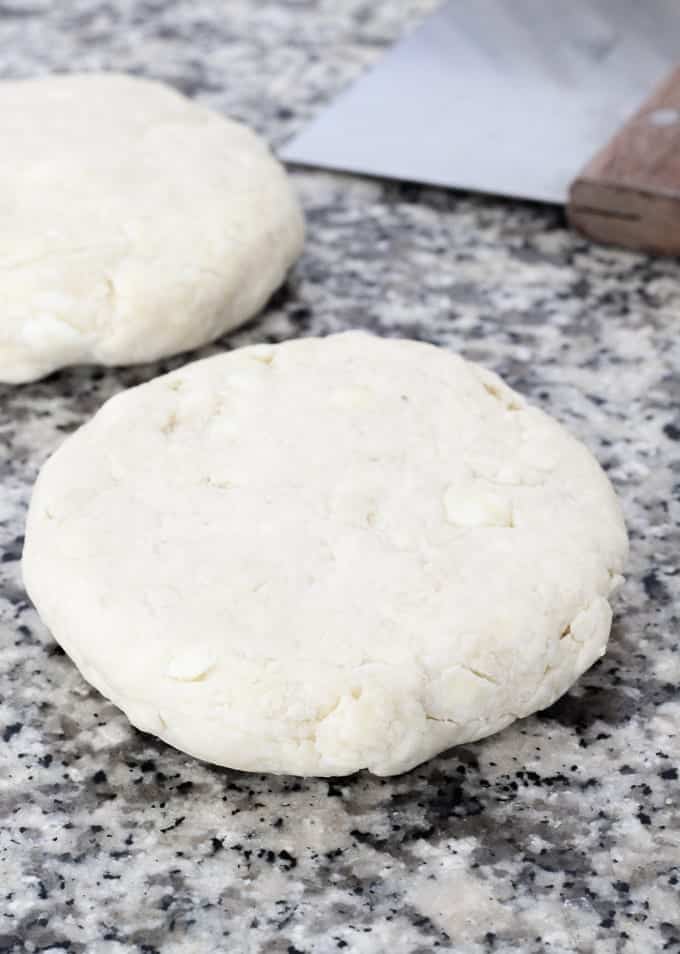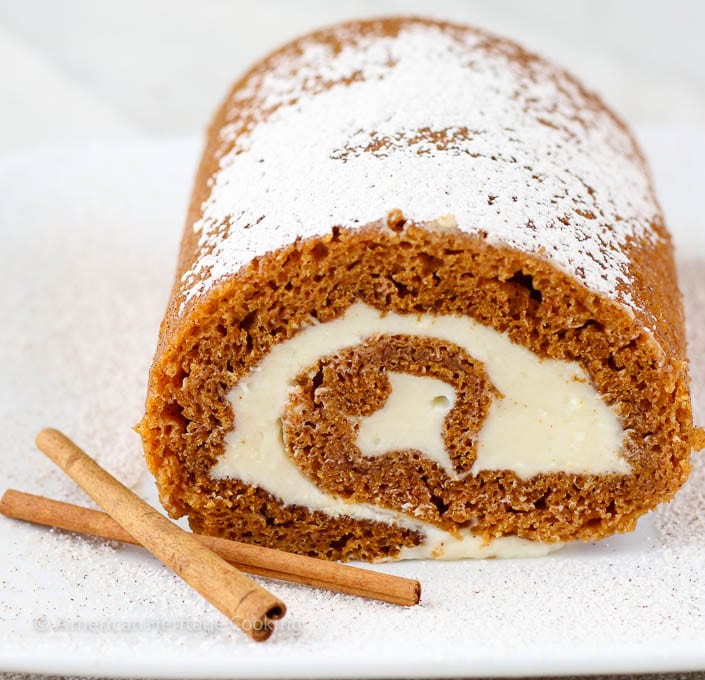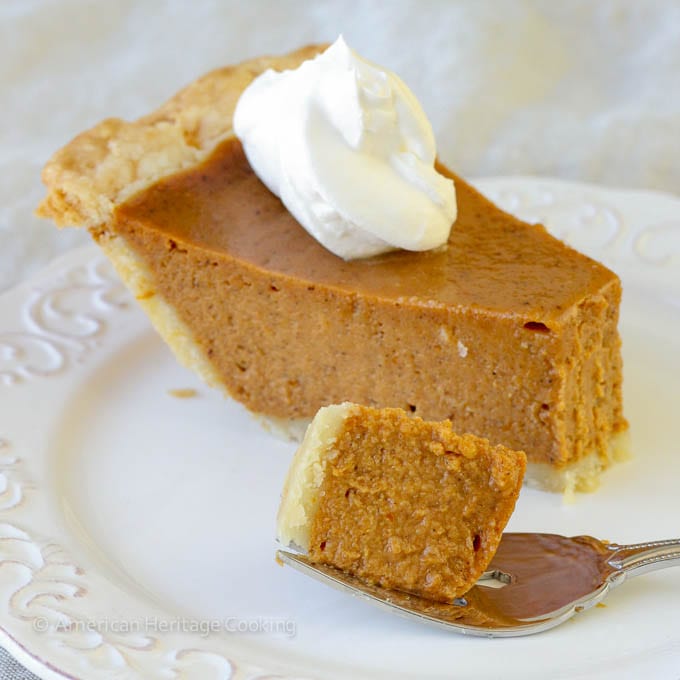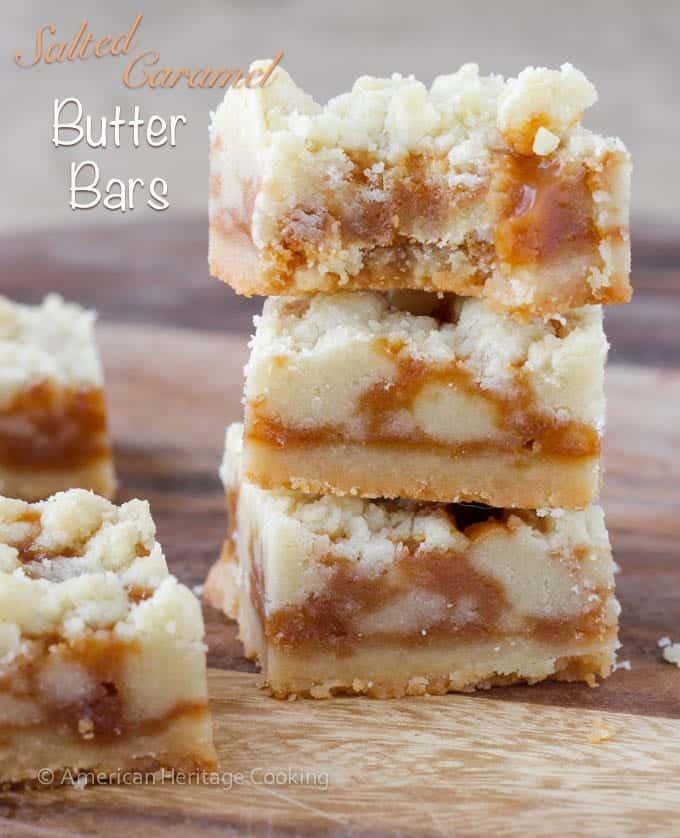 Maple Caramel Pecan Bars {These are soooooooo gooood!}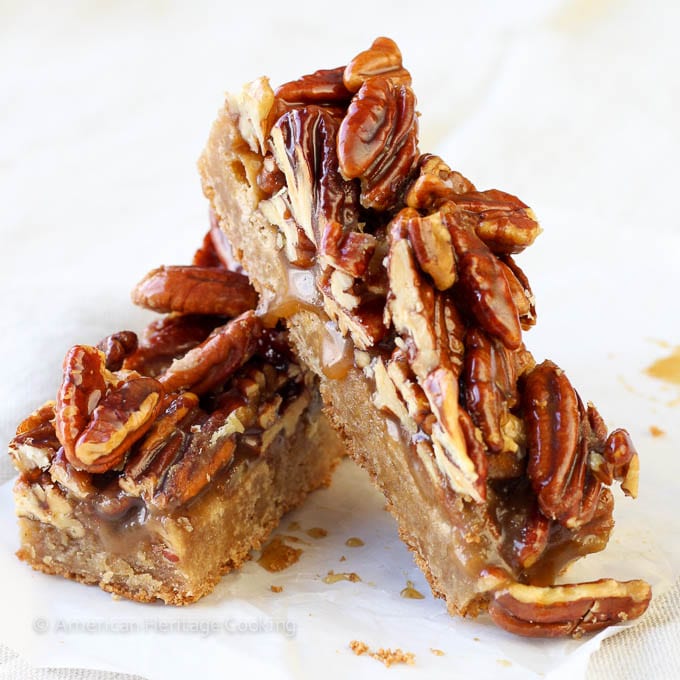 Heritage Bourbon Sweet Potato Pie