We've created a Traditional Thanksgiving Dinner Menu with recipes by a professional chef to simplify your Thanksgiving meal. Hit all the right notes with 12 classic Thanksgiving dishes perfect for a small gathering or a crowd!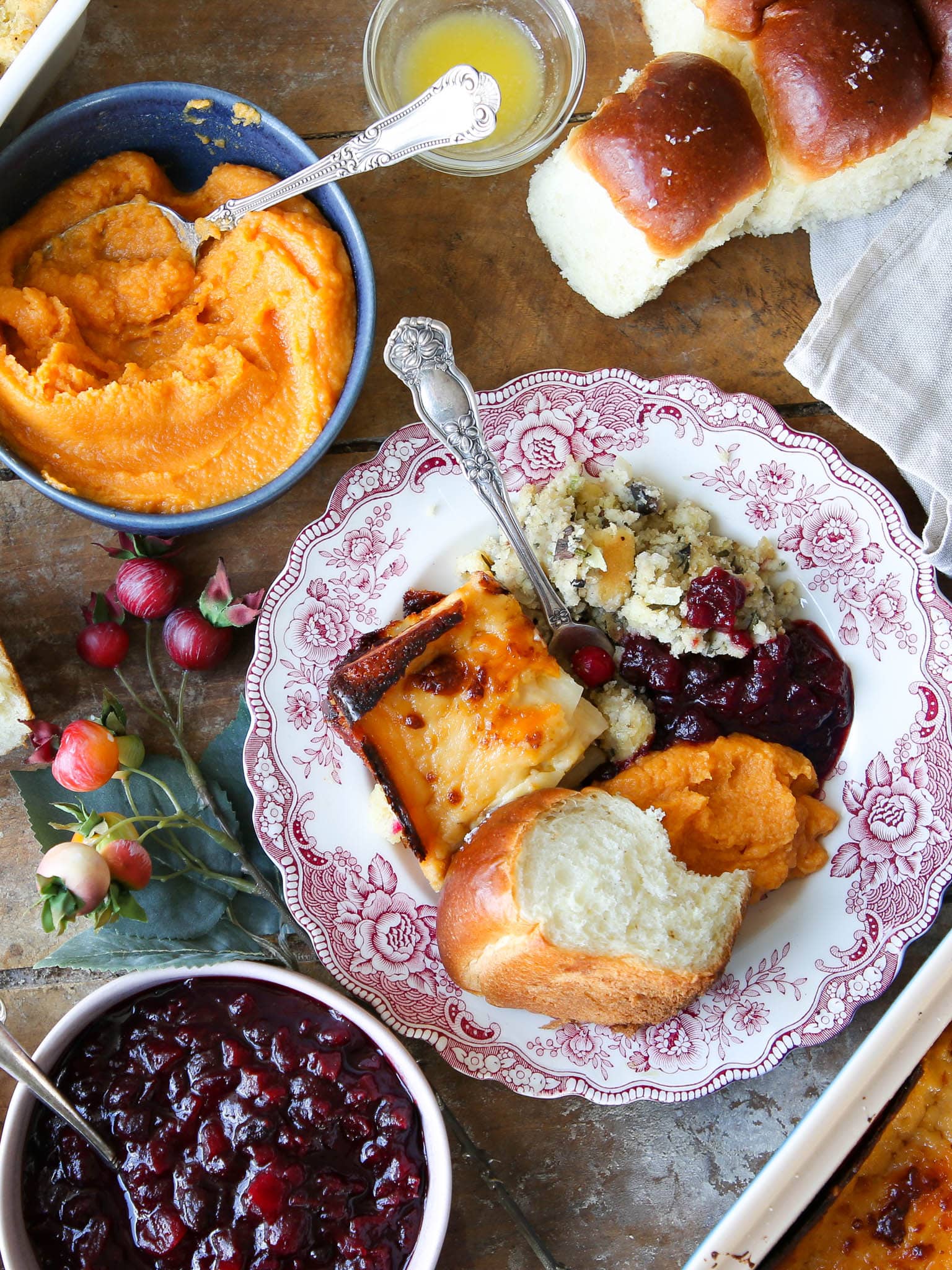 The classic Thanksgiving dinner typically includes turkey, gravy, mashed potatoes, a sweet potato dish, a cooked vegetable dish, rolls and a selection of pies. Whether you are new to making Thanksgiving dinner or you are veteran host, this selection of dishes will bring rave reviews.
We've given you the most traditional dishes plus a few ideas on how to add a modern twist if you are in the mood. As a pastry chef, I never serve fewer than 5 desserts no matter the number of attendees, so I've given you the most classic Thanksgiving dessert choices below or you can peruse the 20 Best Thanksgiving Pie Recipes or 25 Thanksgiving Dessert Cupcakes for more inspiration.
Traditional Thanksgiving Meal Prep Plan
Now you've got the lay of the land, let's talk details. I give you a complete plan for preparing most of the dinner ahead of time, so you have time to catch some of the game and talk to family and friends!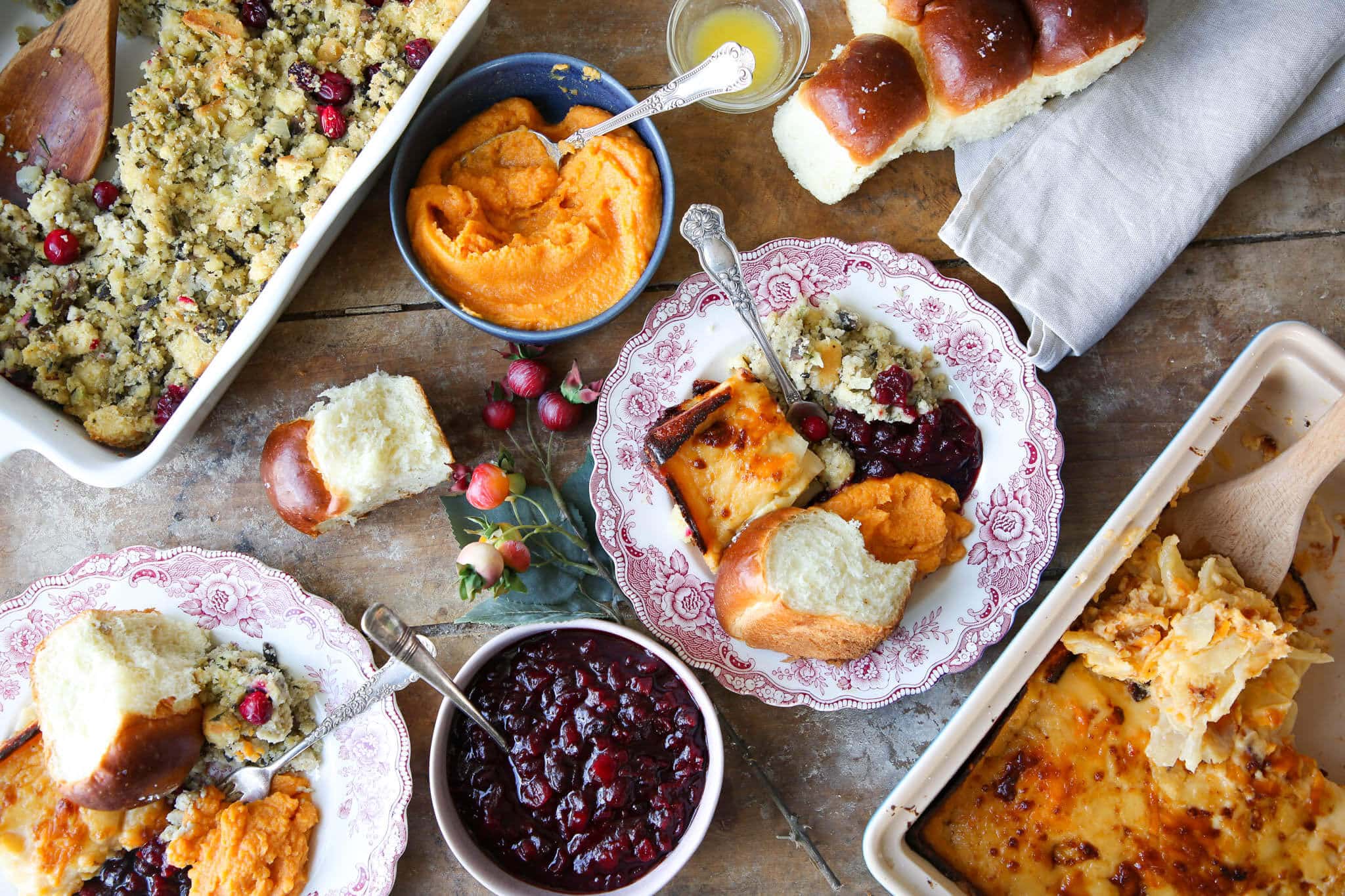 Before You Go
I hope you enjoyed these traditional Thanksgiving recipes. You might also want to see all our Thanksgiving dinner recipes, the 20 Best Thanksgiving Pies or these Easy Thanksgiving Dinner Recipes!