A professional pastry chef's pumpkin spice mix recipe. Fine-tuned to work in pumpkin pie as well as it does in biscotti, oatmeal, or cookies!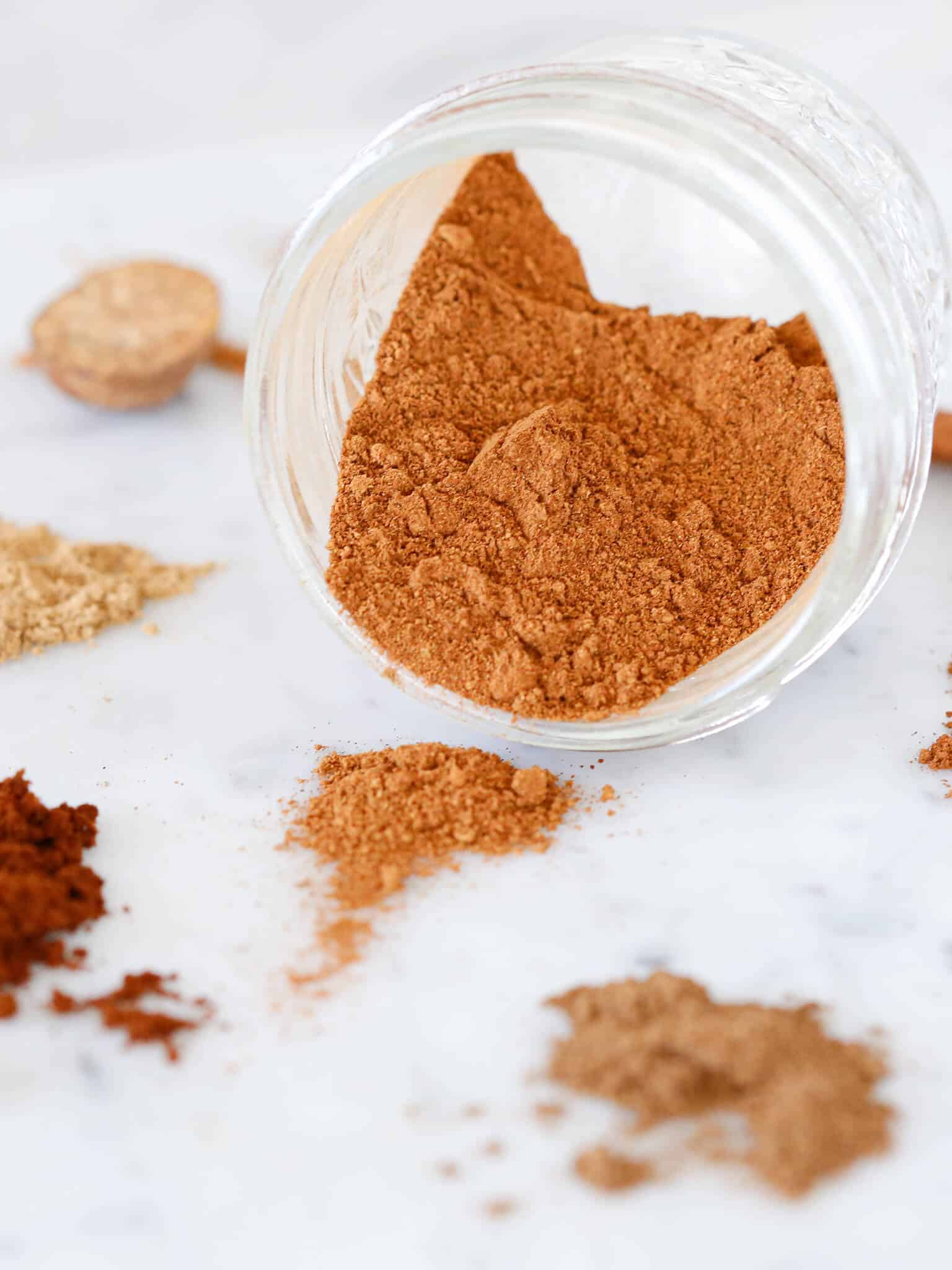 There are a million Pumpkin Spice Mix recipes out there, but this is mine. She is pretty awesome if I do say so myself! I make a big batch every few weeks and then I go a little crazy with it! You could say I am living my best pumpkin spice life at all times. Lately I've been obsessed with pumpkin spice bran muffins for breakfast, pumpkin spice bread for snack, and a classic pumpkin roll for dessert.
If you are anything like me then your spice cabinet is a little OOC. Mine is overflowing mostly due to poor planning and my obsession with cinnamon and cardamom. You know when you're grocery shopping but you forgot to check if you have all the spices you need, so you buy them again just in case. Team No Second Trips! Anyways poke your head in your cupboard, pull out all the Fall Favorites and make a big batch of my Pumpkin Spice Mix. After the batch is ready, head over to my 25 Best Pumpkin Recipes for Fall and go wild! An easy shift over into the fast-lane towards a well spiced Fall!
Table of Contents
How to use Pumpkin Spice Mix
Ingredients for Pumpkin Spice Mix
I am not going to bore you with the details of why chose the ratios of each spice, but you can rest assured that I obsessed over it.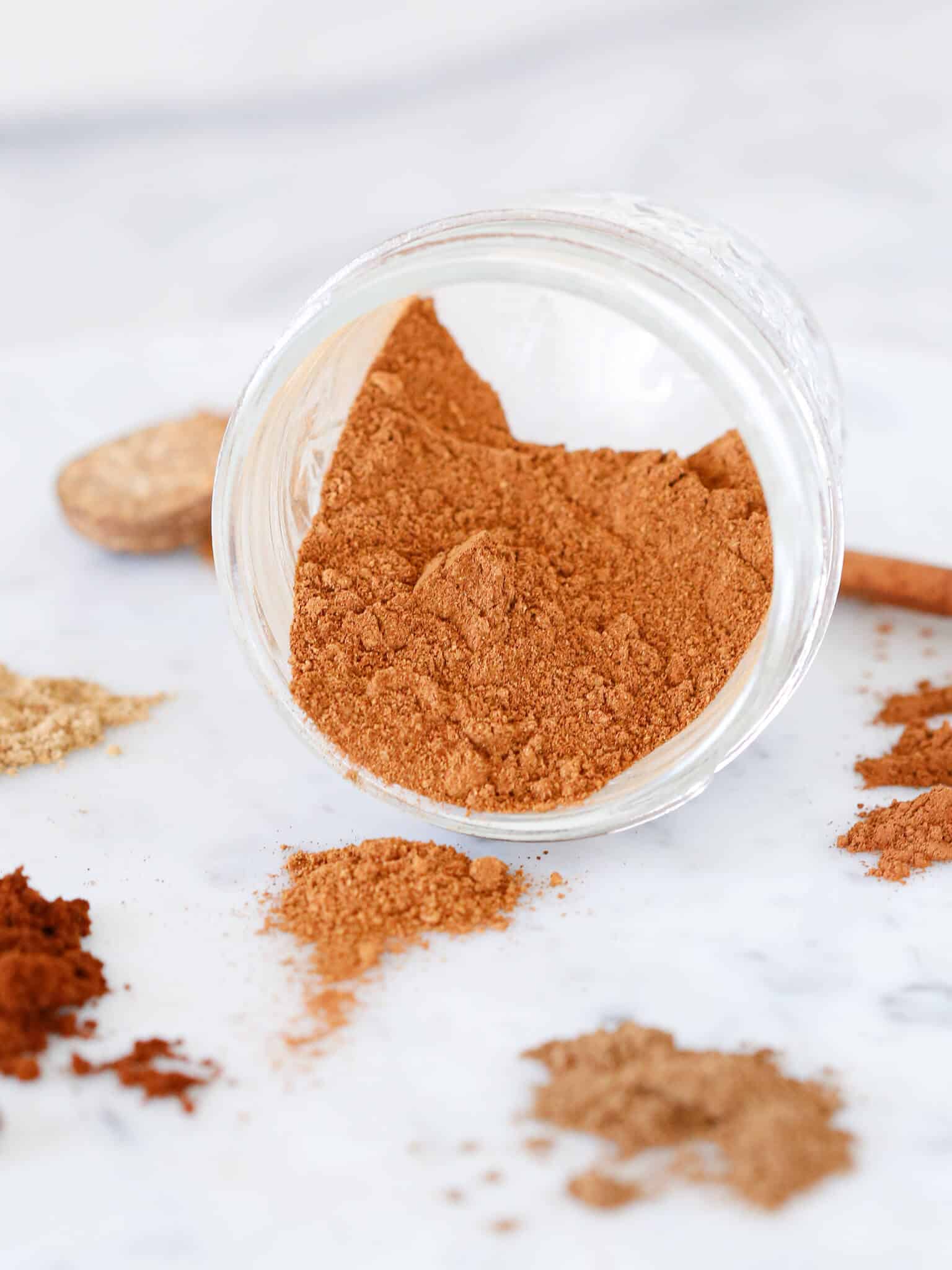 Frequently Asked Questions
Do spices go bad?
Spices don't actually go bad per se, but they do gradually lose their potency and joie de vivre. Save them but whipping up a big batch of pumpkin spice mix, speculaas spice mix or apple pie spice mix! Not all heroes wear capes.
How to store homemade spice mix
Store pumpkin spice mix in a tightly sealed container that is free from other lingering scents. I love to mix it up in a large batch and then store it in a used spice container, mini decorative jars or OXO Mini Pop Containers. Spices are best used within a year of purchasing. While they won't "go bad," they do lose potency over time and will eventually just become a shadow of their former selves.
Can I use this pumpkin spice mix in any recipe ?
Please do ! This pumpkin spice mix recipe can be substituted in any recipe calling for pumpkin pie spice. No need to change the measurements unless you want more spice. You know I am here for a well spiced dish.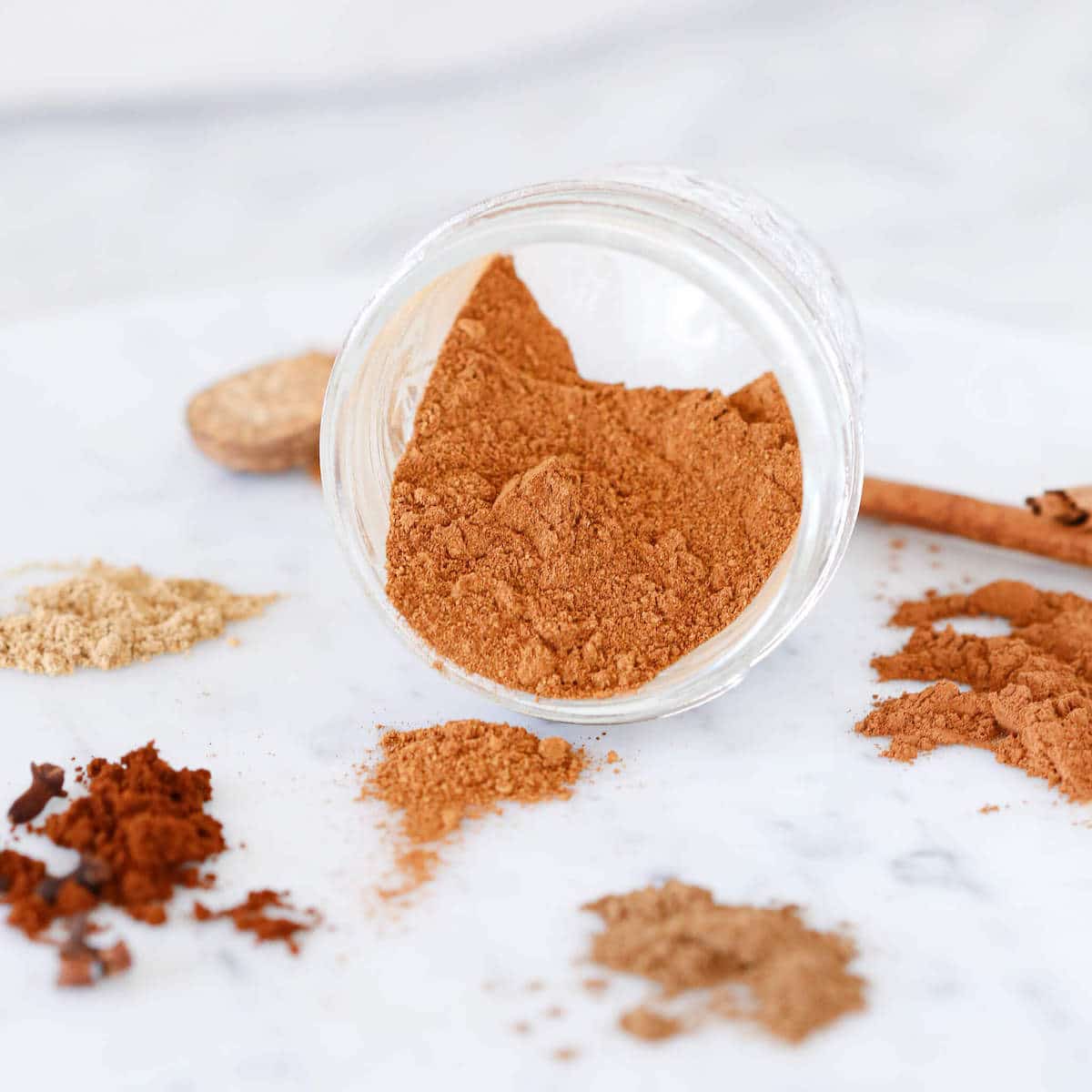 Chef Lindsey's Recipe Tips
The beauty is in the simplicity here. Just choose fresh spices and store them in a a tightly sealed container that is free from other lingering scents. An old spice jar will work beautifully or Rose Gold Mini Jars or OXO Mini Pop Containers.
Recipe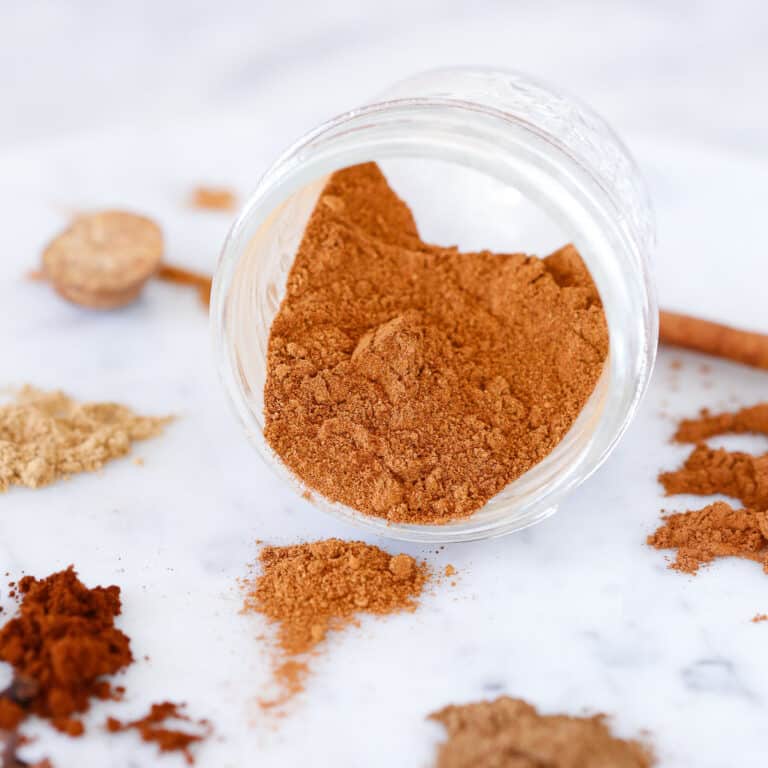 Pumpkin Spice Mix Recipe
My version of a classic pumpkin spice mix! Go ahead and make a big batch! You'll use it in everything from oatmeal to pie! 
Ingredients
Instructions
Whisk everything together in a small bowl and then transfer to a small jar or old spice container!

Season away!
Video Instructions