We've collected 25 of the best pumpkin recipes for Fall! A tidy collection of our favorite chef-tested pumpkin recipes! You'll find sweet and savory pumpkin recipes using canned pumpkin ranging from savory yeasted breads to the best pumpkin bread.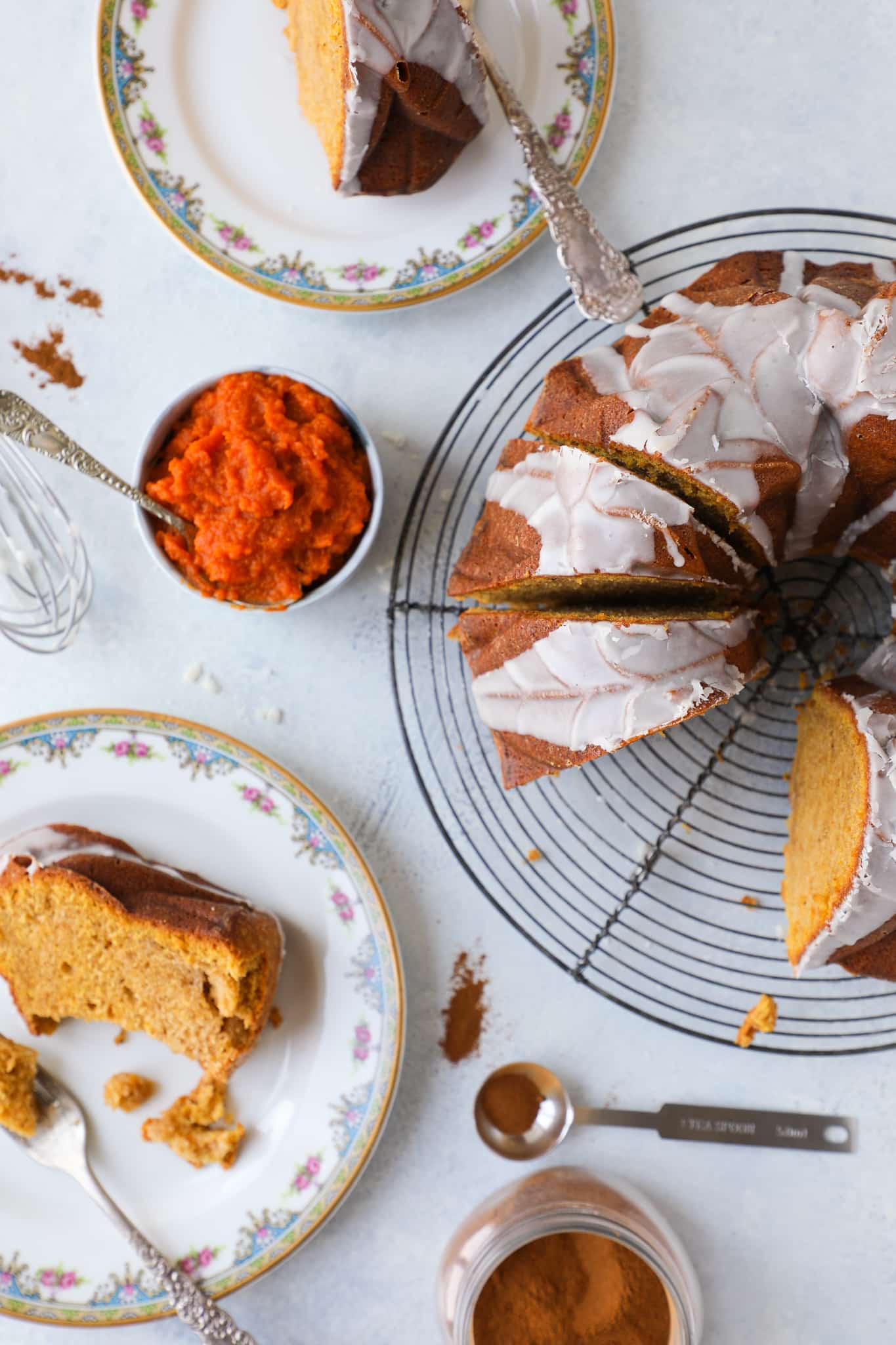 Frequently Asked Questions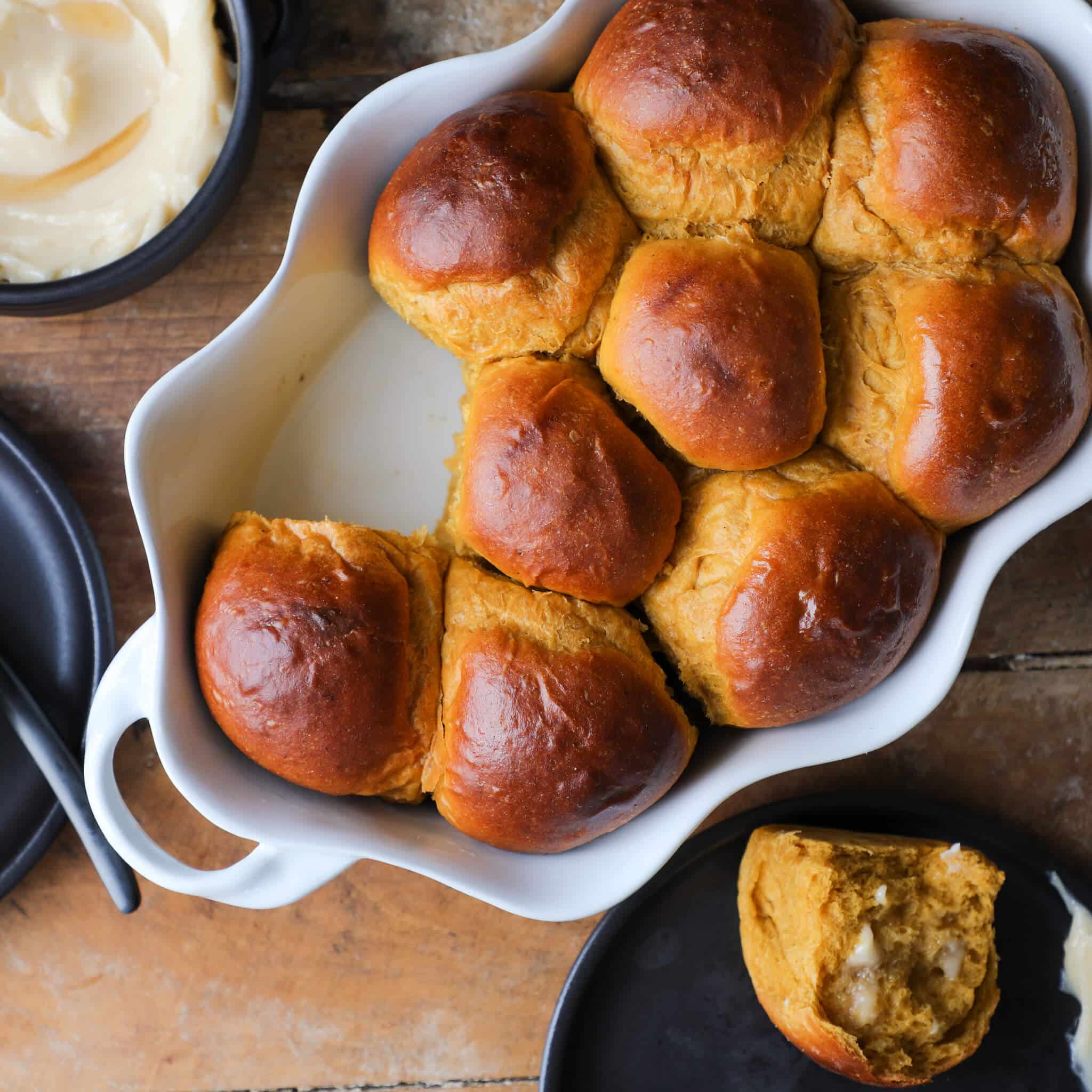 Our 25 Best Pumpkin Recipes for Fall!
I've grouped our best pumpkin recipes for fall into categories to help you find what you want to make! There are ideas for pumpkin breakfasts, pumpkin spiced snacks, pumpkin cakes and some particularly easy pumpkin desserts!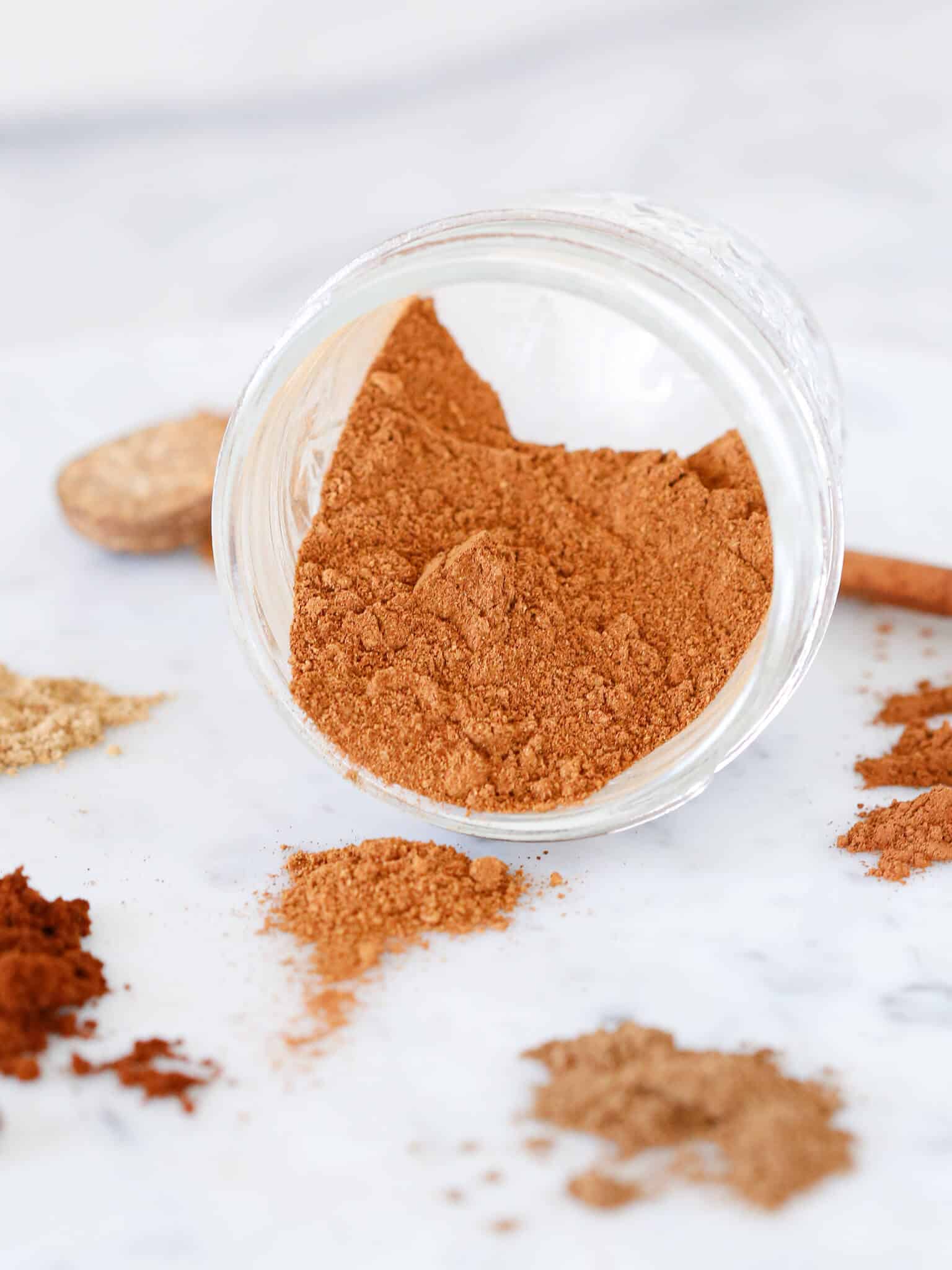 The first step of a well-spiced Fall is certainly to mix up a large batch of my Pumpkin Spice Recipe! Substitute it in any pumpkin recipe instead of measuring all the individual spices. I've gathered the very best pumpkin recipes for fall for you here, so you don't have to look very far.
Best Pumpkin Spice Breakfast Recipes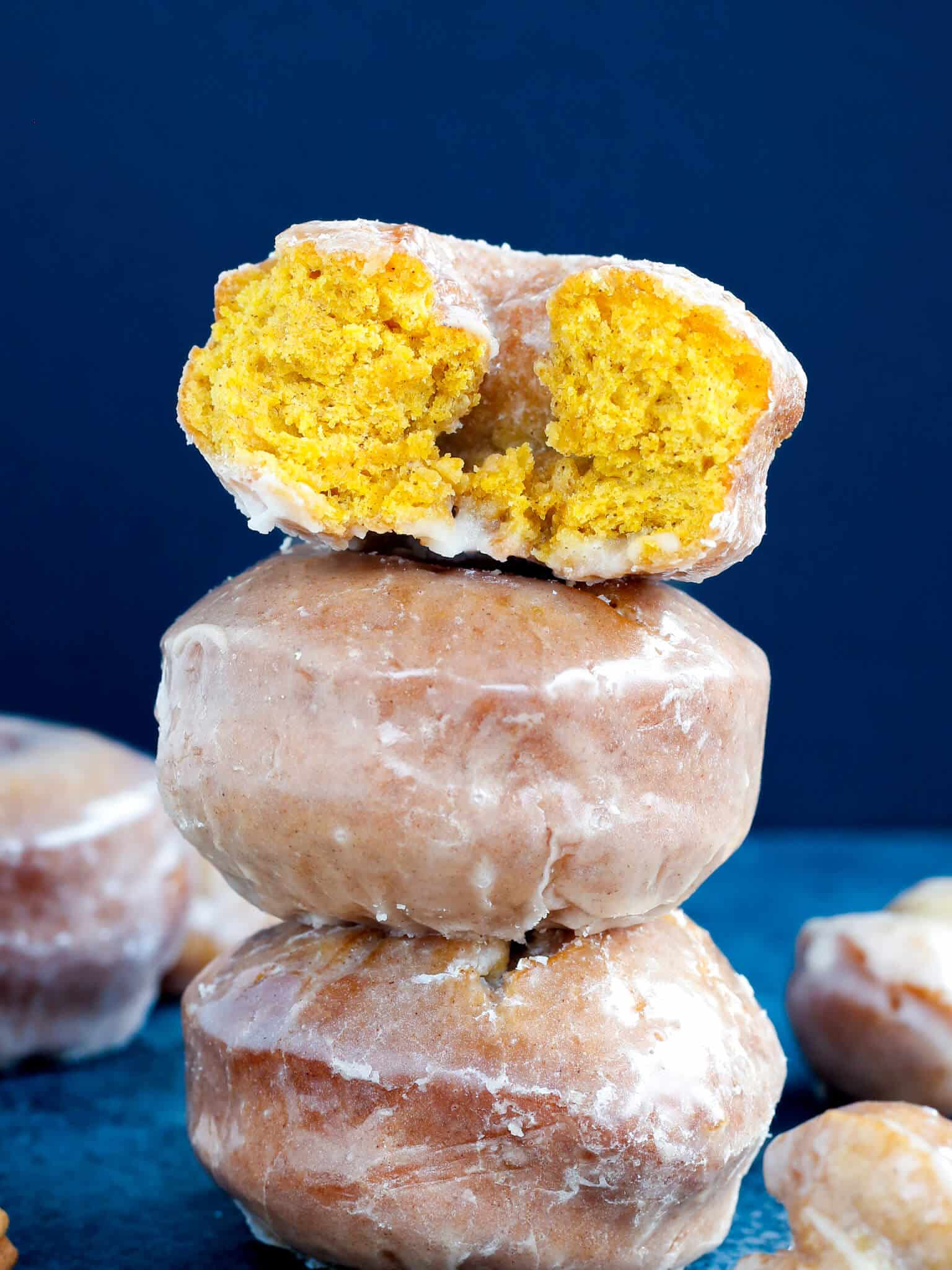 These perfectly spiced Pumpkin Donuts have the perfect cake donut texture. The detailed tutorial teaches you how to make and fry the perfect donuts.
This pumpkin oatmeal recipe is healthy, flavorful and filling! Don't miss the easy Fall breakfast that I make at least 3 times a week!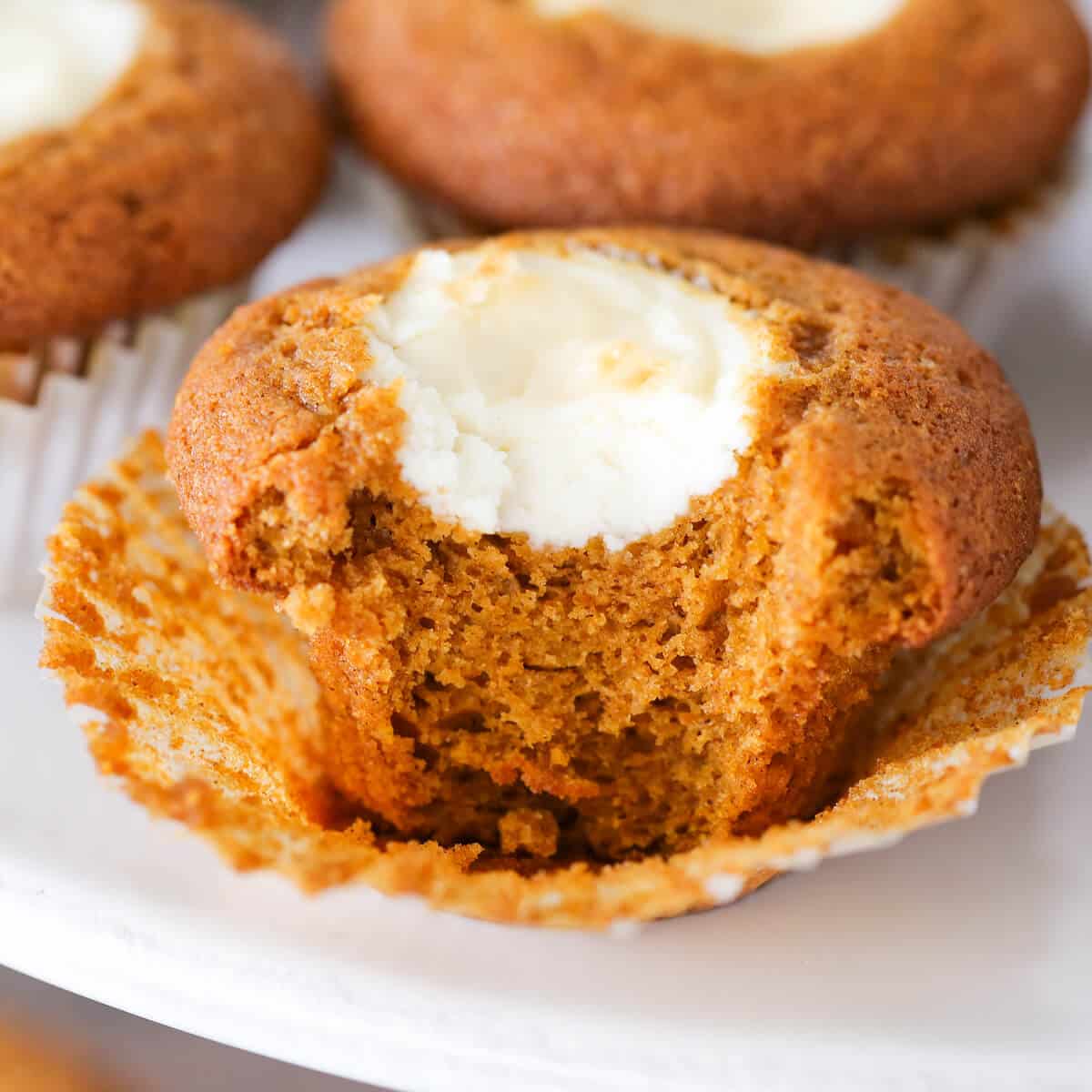 Dive into Fall with these Pumpkin Cream Cheese Muffins! The muffin base is light and tender with a delightful amount of pumpkin spice! There is just a dollop of cream cheese filling baked right in the center! These are even better than Starbucks pumpkin muffins!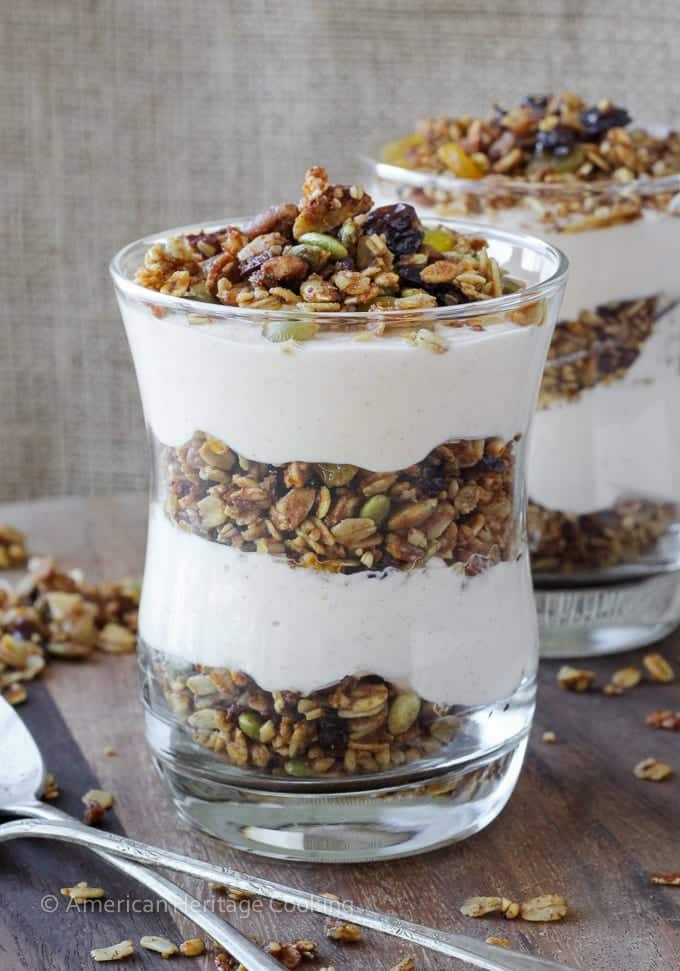 Go for a lighter, healthier breakfast! These Pumpkin Yogurt Parfaits have spiced pumpkin yogurt layered with an easy maple pumpkin seed granola! They are filling and flavorful.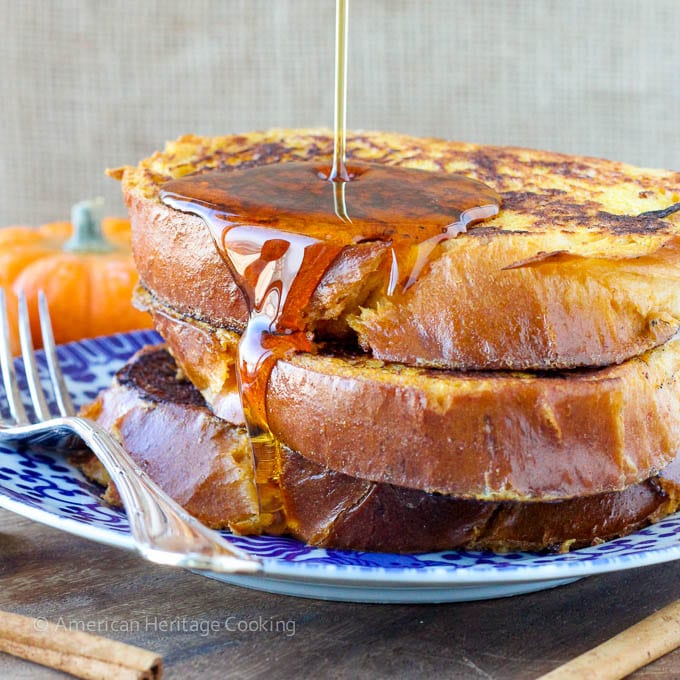 Pumpkin spice and maple go together like PB&J, so they're a shoe-in for the best pumpkin recipes for fall. Use some of that extra pumpkin puree to whip up a quick batch of Pumpkin Spice French Toast for breakfast this weekend! Pour on the maple syrup because it's Fall and you deserve it!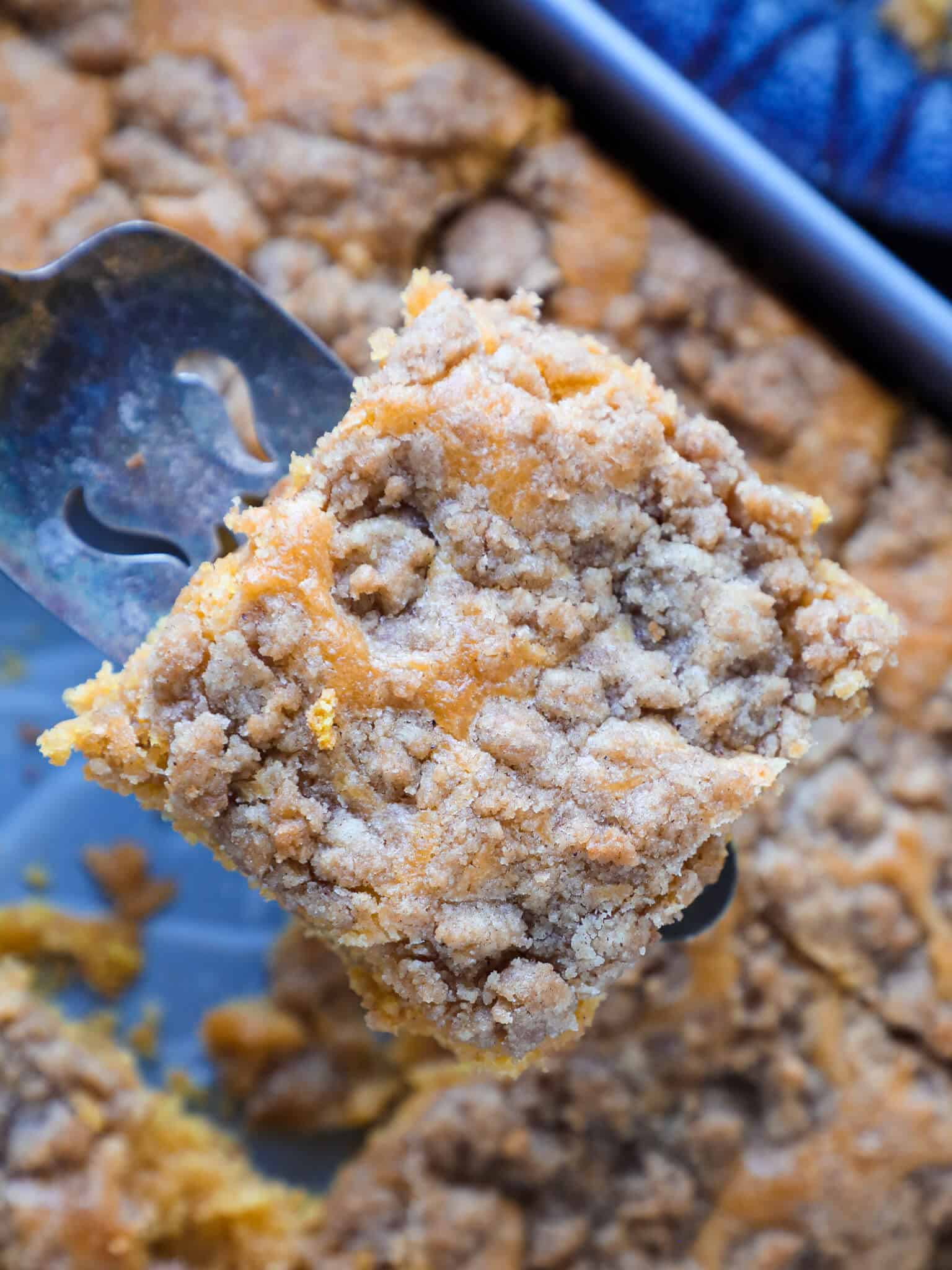 Maybe I'm a crumb cake aficionado, but I believe that this Pumpkin Coffee Cake is type of dish you could have for every single meal. Hello, decadence! The cake is also incredibly moist and tender and it is topped with an outrageous amount of pumpkin spice crumb topping.
Perfect Pumpkin Snack Recipes!
We have collected all the best pumpkin snack recipes in one place! When Fall hits I push the peanut butter energy bites and tropical oat bars aside! I always make a double batch for healthy, on-the-go breakfasts!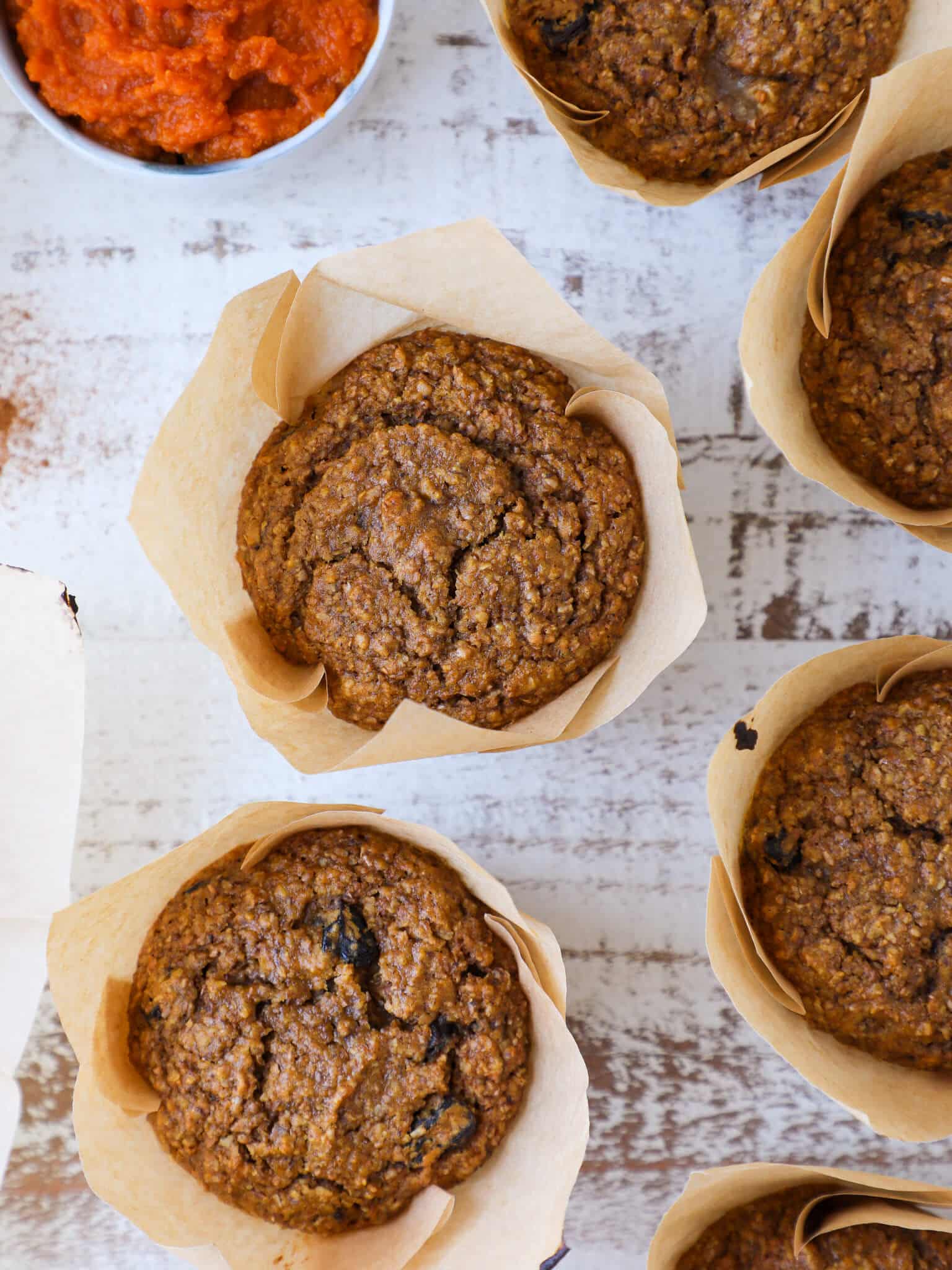 Don't miss these Healthy Pumpkin Muffins! They are moist, tender and perfectly spiced! I make a large batch and store the leftovers in the freezer for easy snacking or a quick breakfast on the go!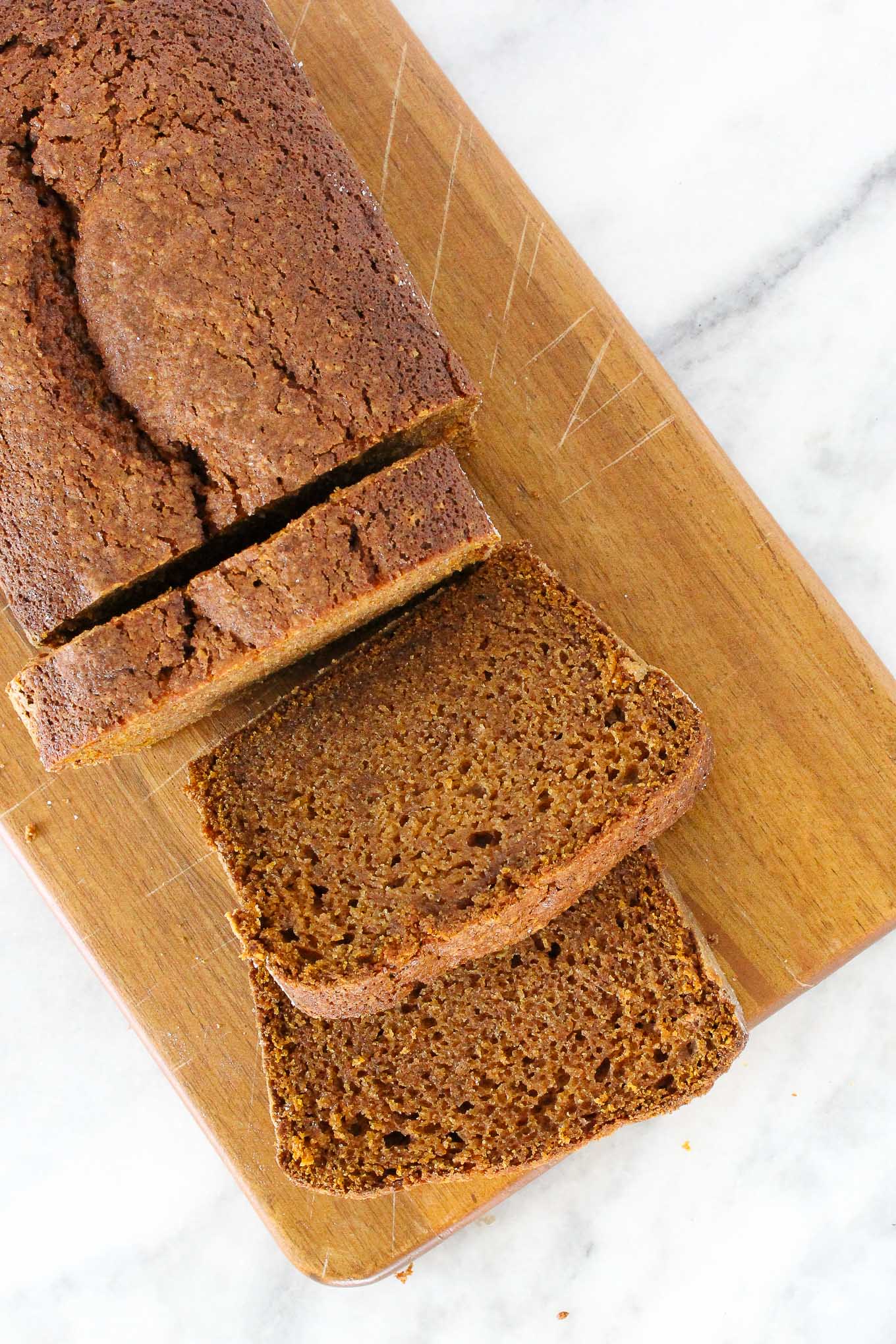 On the more indulgent side of the best pumpkin recipes for fall is this recipe for the Best Pumpkin Bread! It is soft and tender and the perfect pumpkin spice flavor! The oil keeps it incredibly moist. This quick bread makes a great snack or breakfast, but you could also slather on my cream cheese buttercream for an easy dessert!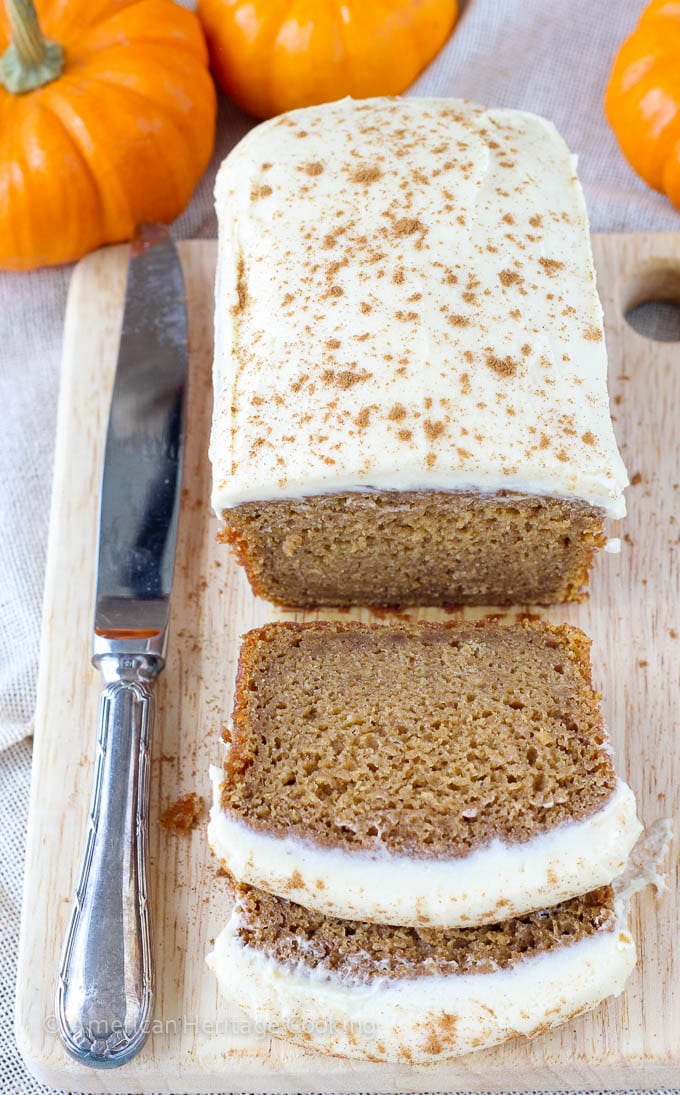 On the healthier snacking side, I've lightened up my pumpkin bread in this Healthier Pumpkin Banana Bread recipe. The maple cream cheese frosting is optional and, of course, it is healthier without it.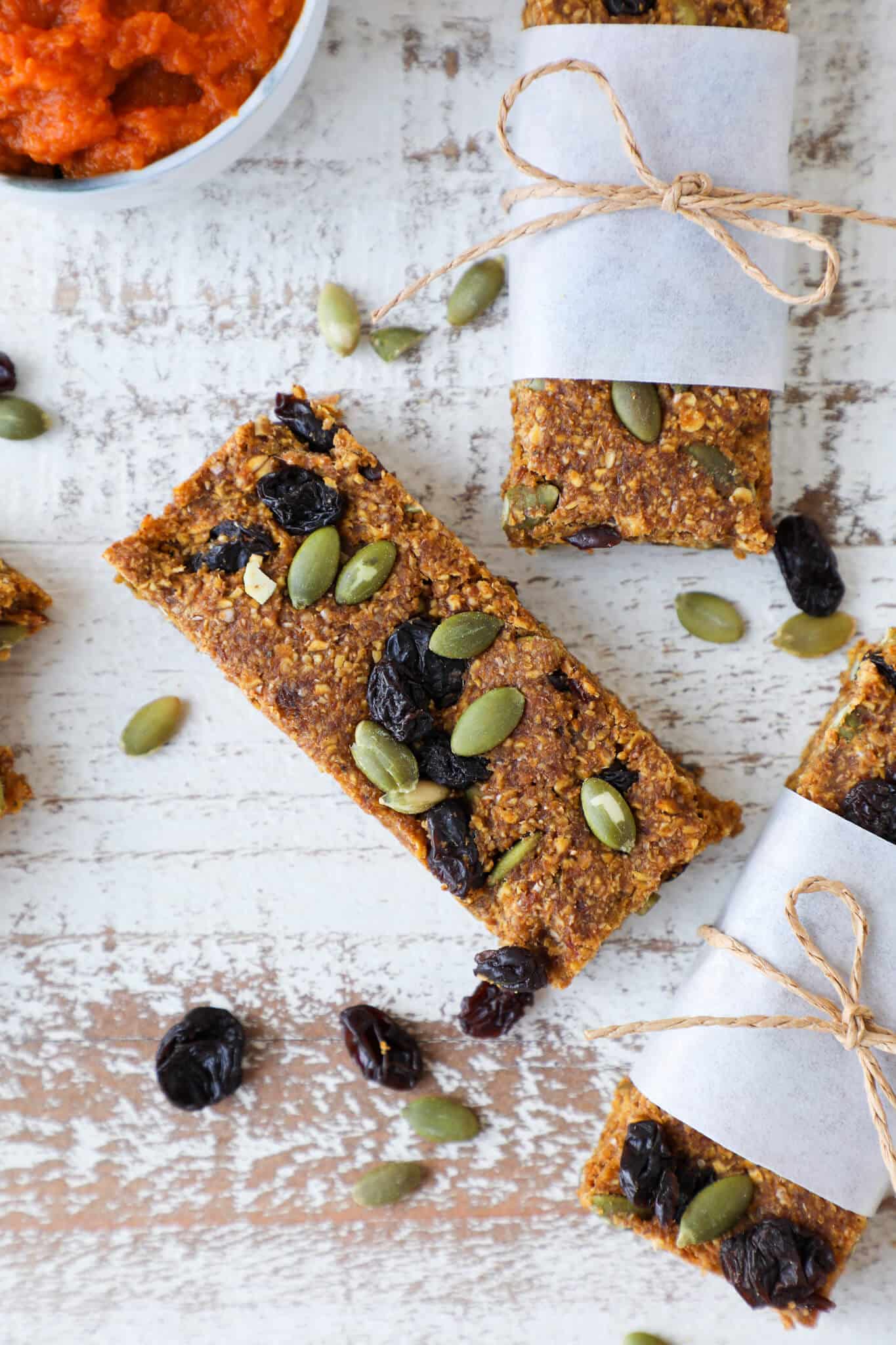 These Gluten Free Pumpkin Bars are my favorite healthy snack or easy breakfast. Just throw in your bag and head out the door! They join the ranks of these tropical oat bars and peach ginger oat bars for my favorite bar snacks!
The Best Pumpkin Cakes & Cupcakes
Let's get to my favorite part of the best pumpkin recipes for fall! The pumpkin spice cakes and cupcakes! We have everything from classic pumpkin rolls to fun flavorful cupcakes!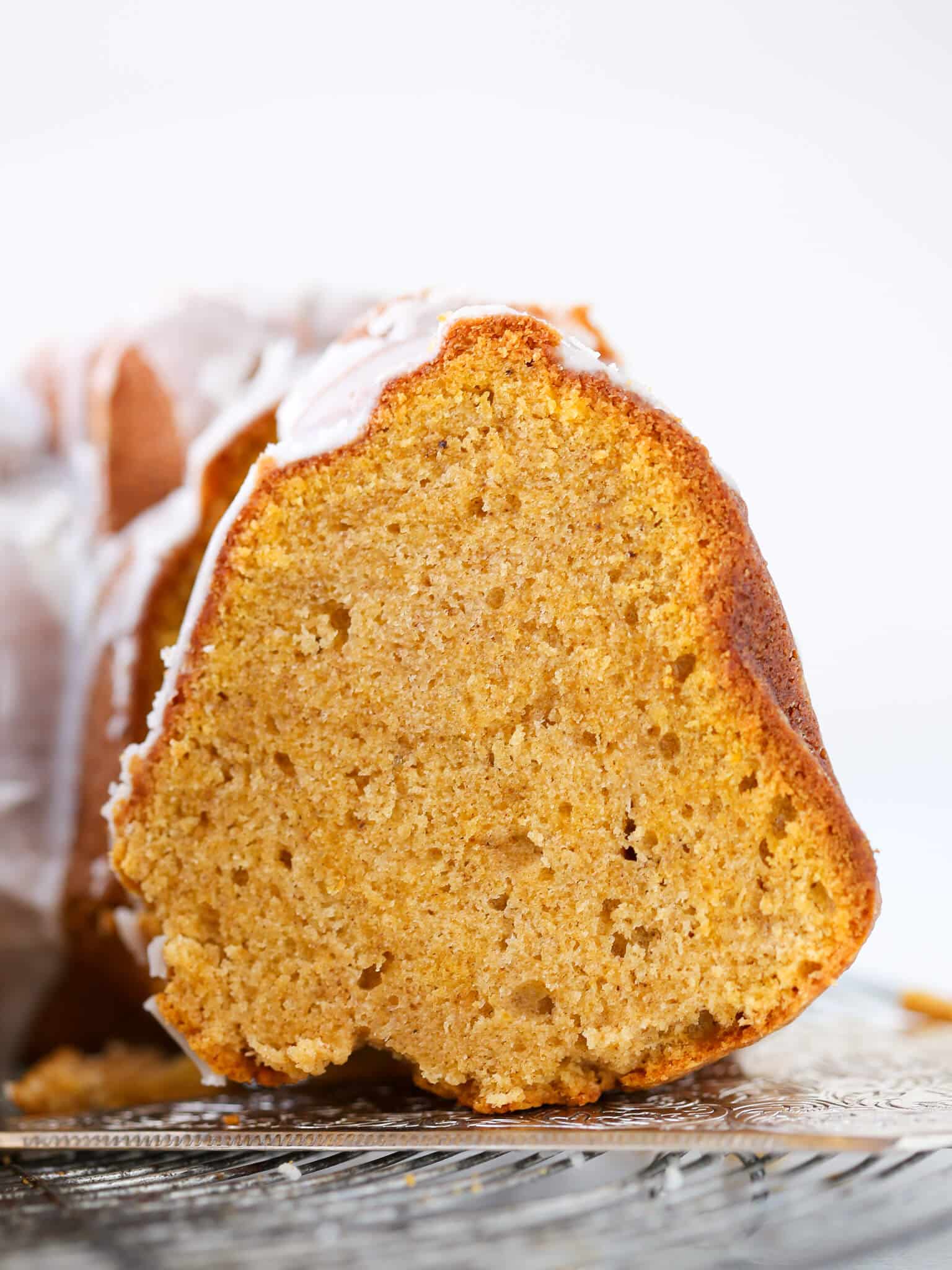 Steal the show with this Pumpkin Bundt Cake! I baked it in a falling leaves bundt pan from Nordic Ware and then glazed it with a simple maple glaze. Add a drizzle of the best Salted Caramel Sauce and you have yourself the perfect Fall dessert!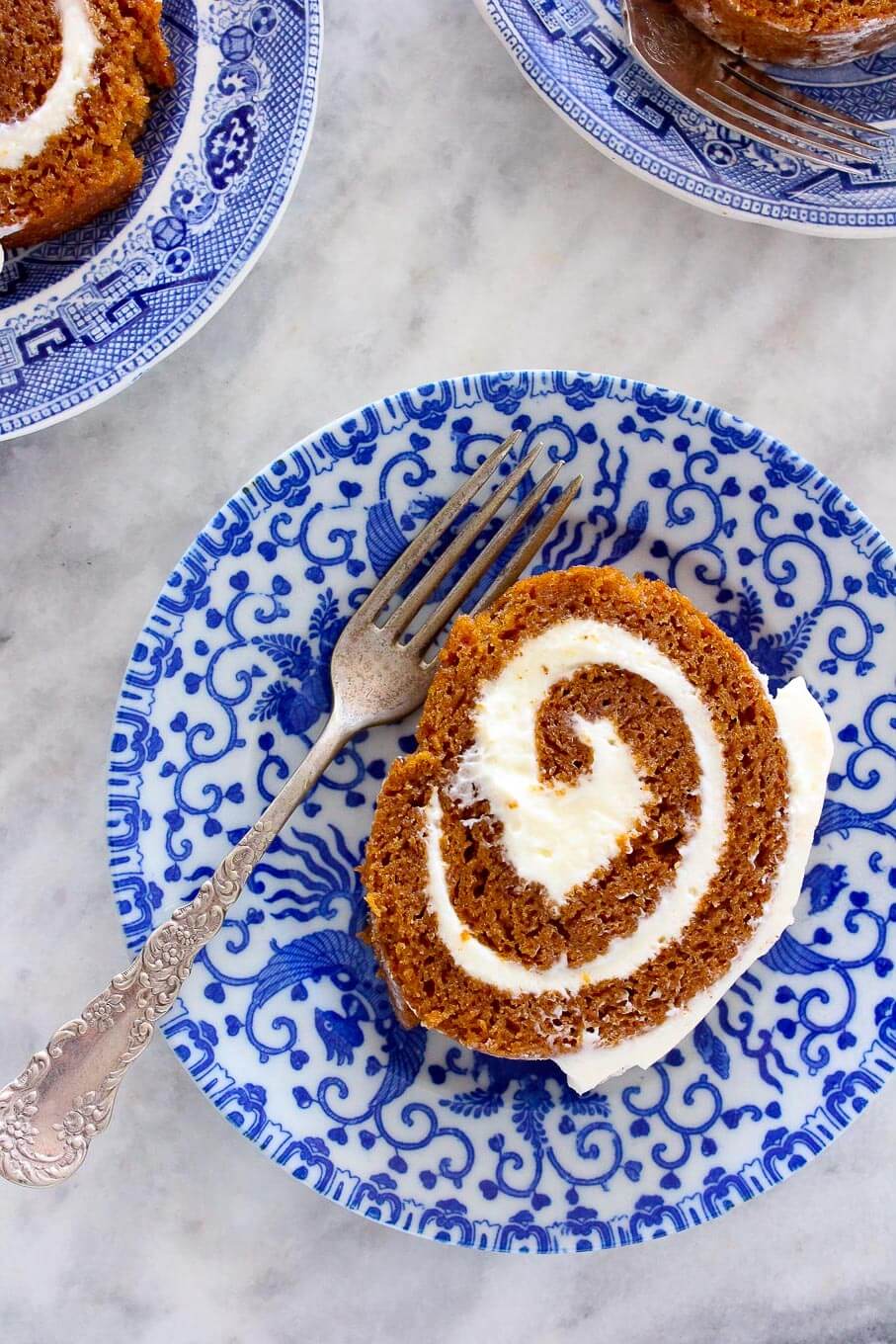 This is the Pumpkin Roll recipe to beat all others, distinguished even in the very best pumpkin recipes for fall! It is moist, tender and has the perfect ratio of cream cheese buttercream inside! Watch the video tutorial for my professional pastry chef tips and tricks to make the perfect rolled cake!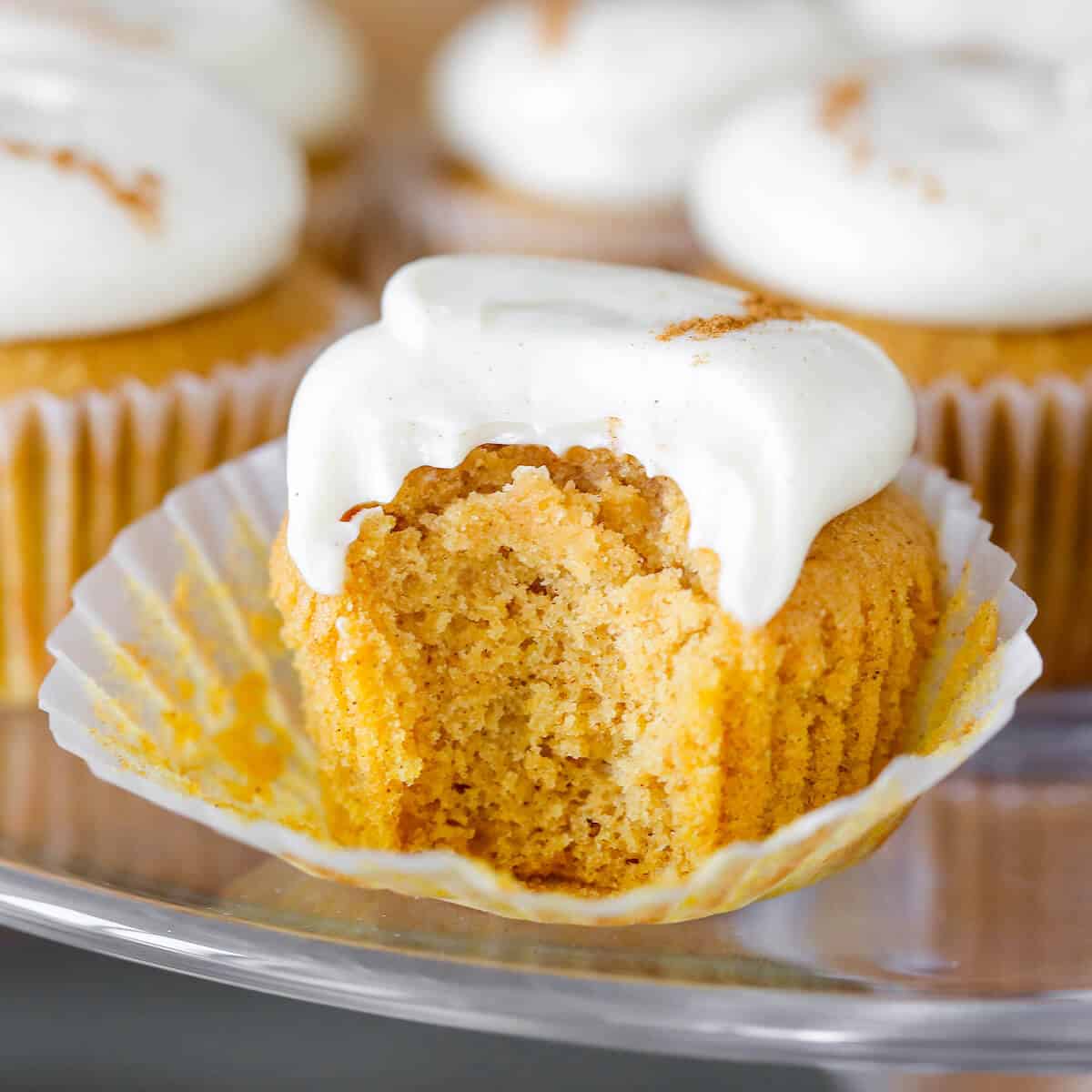 The perfect Pumpkin Spice Cupcakes are soft, tender and moist! I've topped these easy cupcakes with an easy Maple Cream Cheese Buttercream for the perfect Fall treat!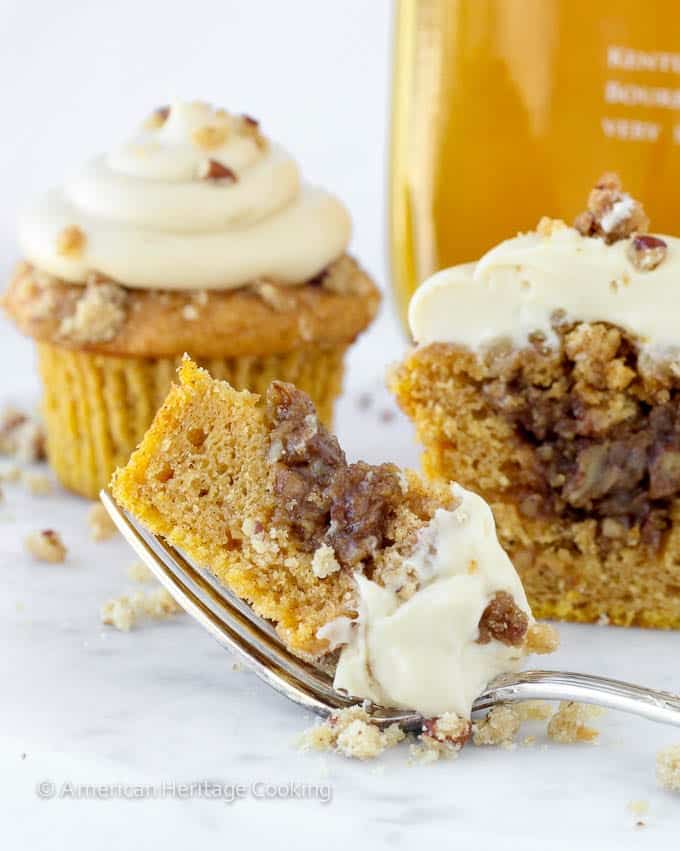 Mix it up with Pumpkin Pecan Pie Cupcakes! These cupcakes are a delightful combination of the flavors of pumpkin pie and classic pecan pie! The bourbon cream cheese buttercream is a twist on the Best Cream Cheese Buttercream Recipe!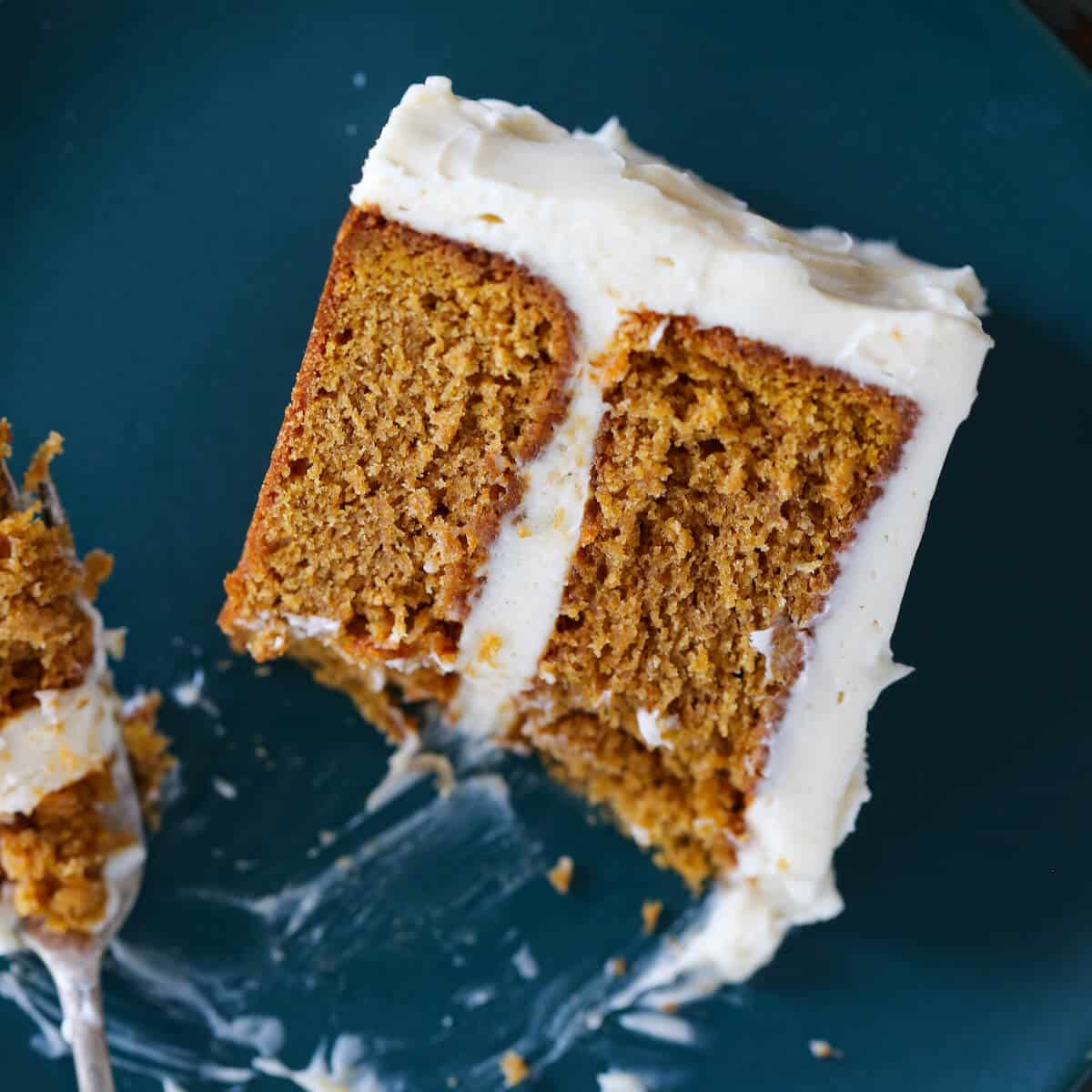 The flavorful cake for my Pumpkin Spice Layer Cake is all mixed in one bowl and then layered with an easy cinnamon cream cheese buttercream! If you want a striking presentation with very little effort, then look no further than this delicious cake!
Easy Pumpkin Dessert Recipes!
Variety is the spice of life, so I bring you other pumpkin spice dessert options that reach beyond cake! Whether you choose a classic pumpkin recipe or a new, easy dessert, the flavors will be bold and delightful! You can also peruse these 10 Easy Pumpkin Desserts you must make this Fall!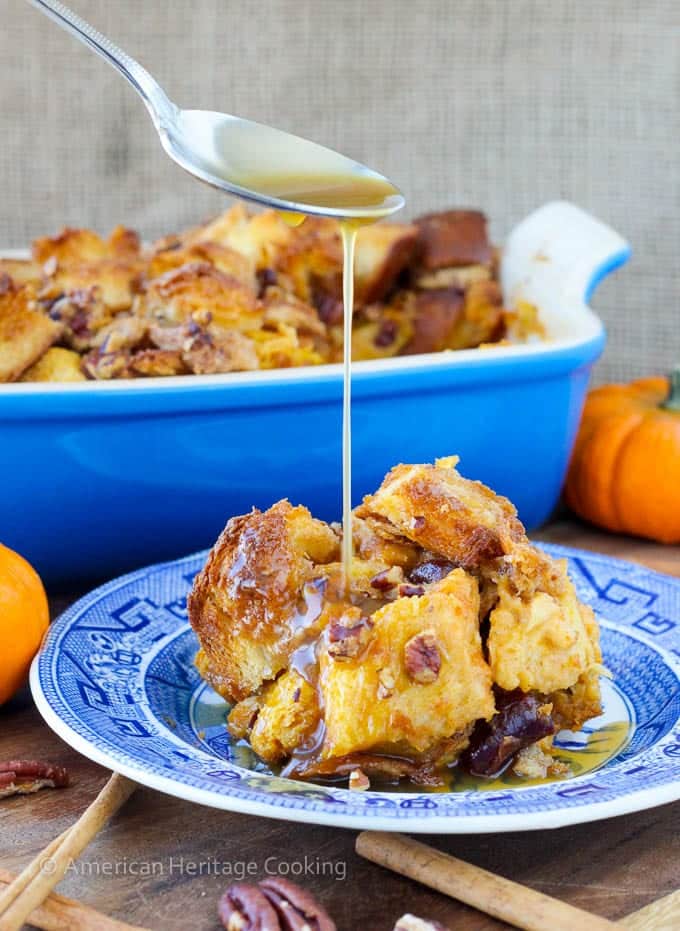 I love nothing more than a good bread pudding recipe! There are quite a few here on CLF, but this Pumpkin Spice Bread Pudding is sensational! There is pumpkin puree and pumpkin spice in the custard base for maximum flavor! I've included a recipe for maple Bourbon cream sauce to drizzle (or pour) on top!
An easy recipe for Chewy Pumpkin Chocolate Chip Cookies! I've iced the top of each one with a Browned Butter Icing! The combination of pumpkin, spices and browned butter is truly magical!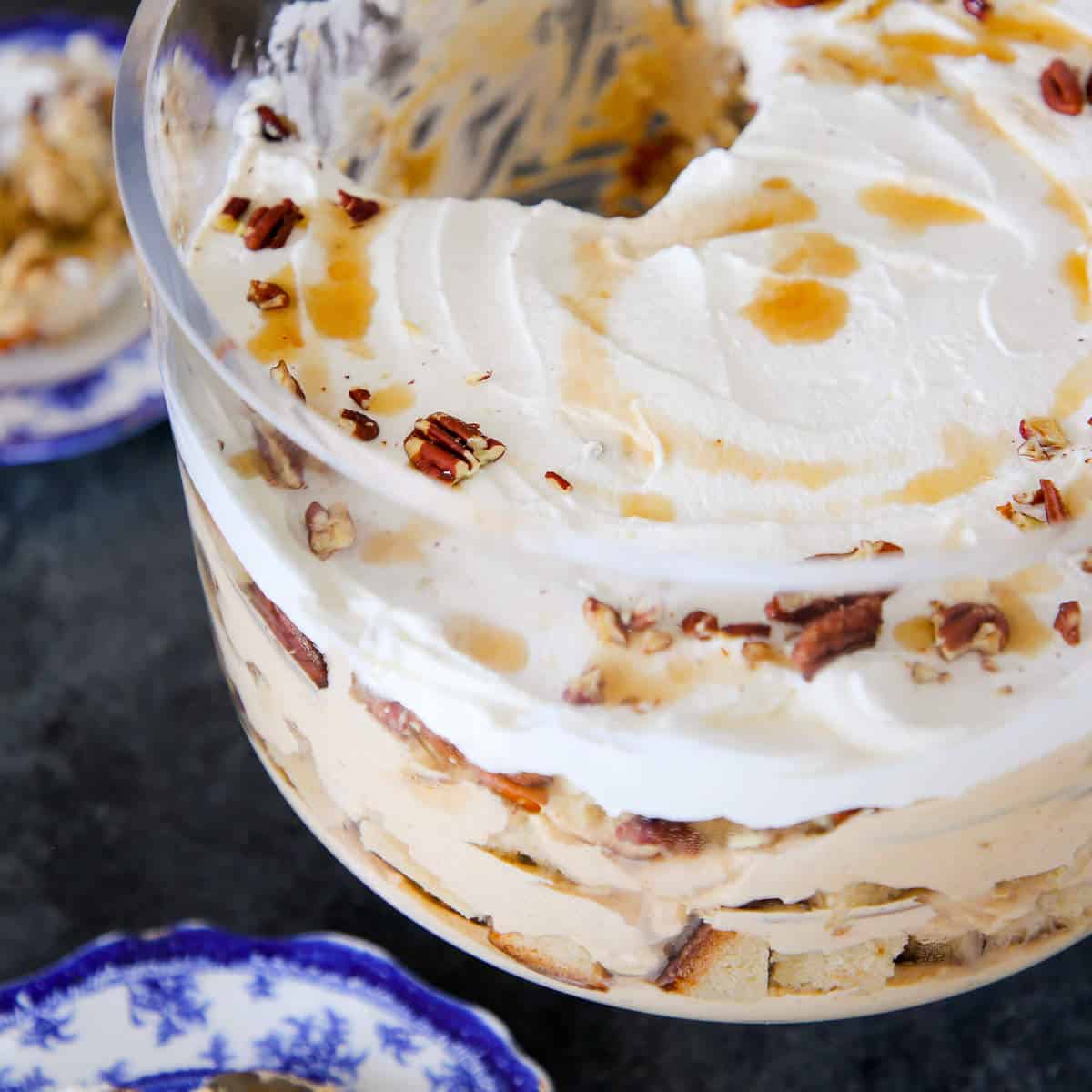 There is no easier dessert than a trifle! This Maple Pumpkin Trifle is no exception. Layers of no-bake pumpkin cheesecake, toasted maple pecans, whipped cream and my Maple Pound Cake. It is an easy, show-stopping dessert for a party or an easy weeknight dinner.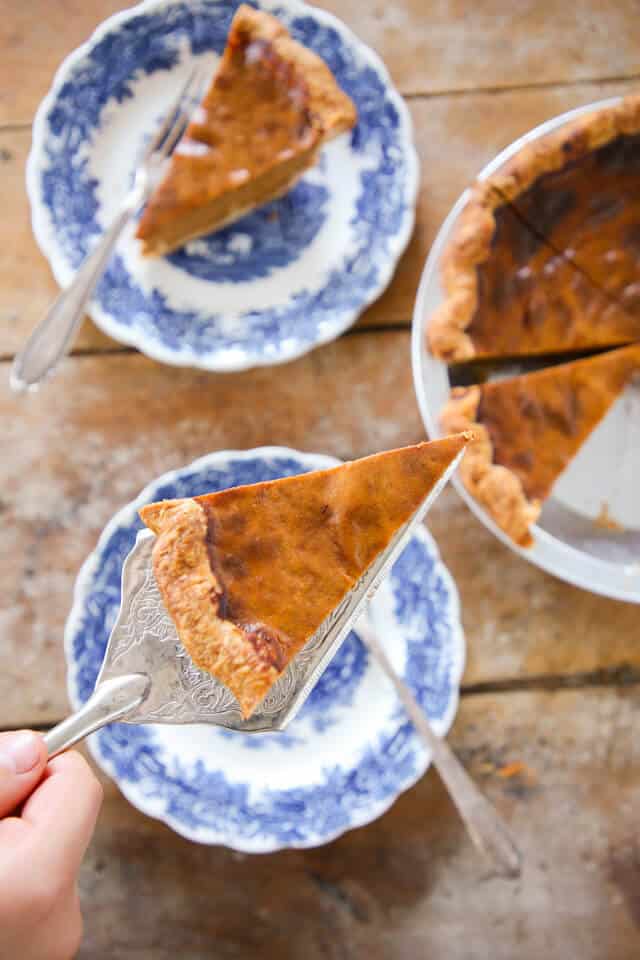 No Best Pumpkin Recipes for Fall list would be complete without my Easy Foolproof Pumpkin Pie! This pie is rich, creamy and generously spiced! She will be the star of any Fall gathering!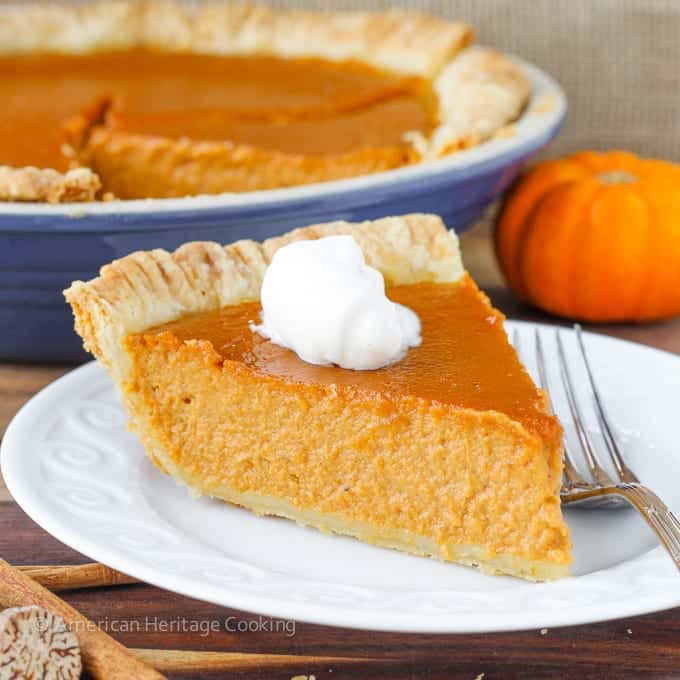 Mix it up this year with my Classic Pumpkin Pie with a twist! A twist of lemon that is! It is a surprising combination but lemon and pumpkin go together magically. This recipe also uses heavy cream and brown sugar for even more flavor!
Yeasted Pumpkin Breads You Can't Live Without!
I'm no stranger to the call of the dinner roll, as is evidenced by my potato rolls and easy dinner rolls, however adding pumpkin to my lineup has been an absolute game-changer! I recommend you make both of these–maybe one for the family and one for friends, and slather them with some homemade maple butter to make the meal unforgettable.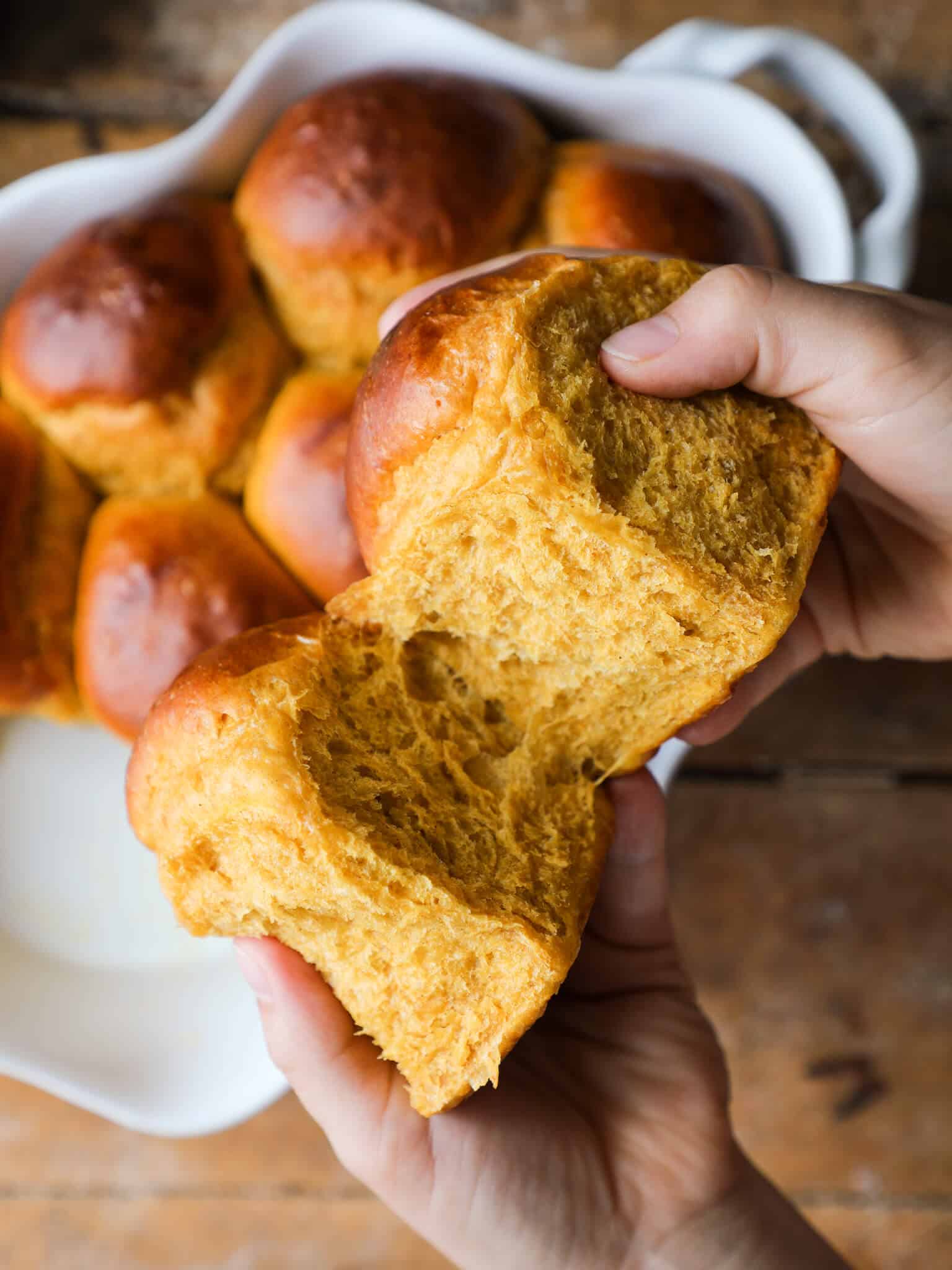 Pumpkin spice is not just for dessert! Use my homemade pumpkin spice mix in these savory Pumpkin Spice Dinner Rolls and find yourself with a warm, comforting way complement any autumn meal.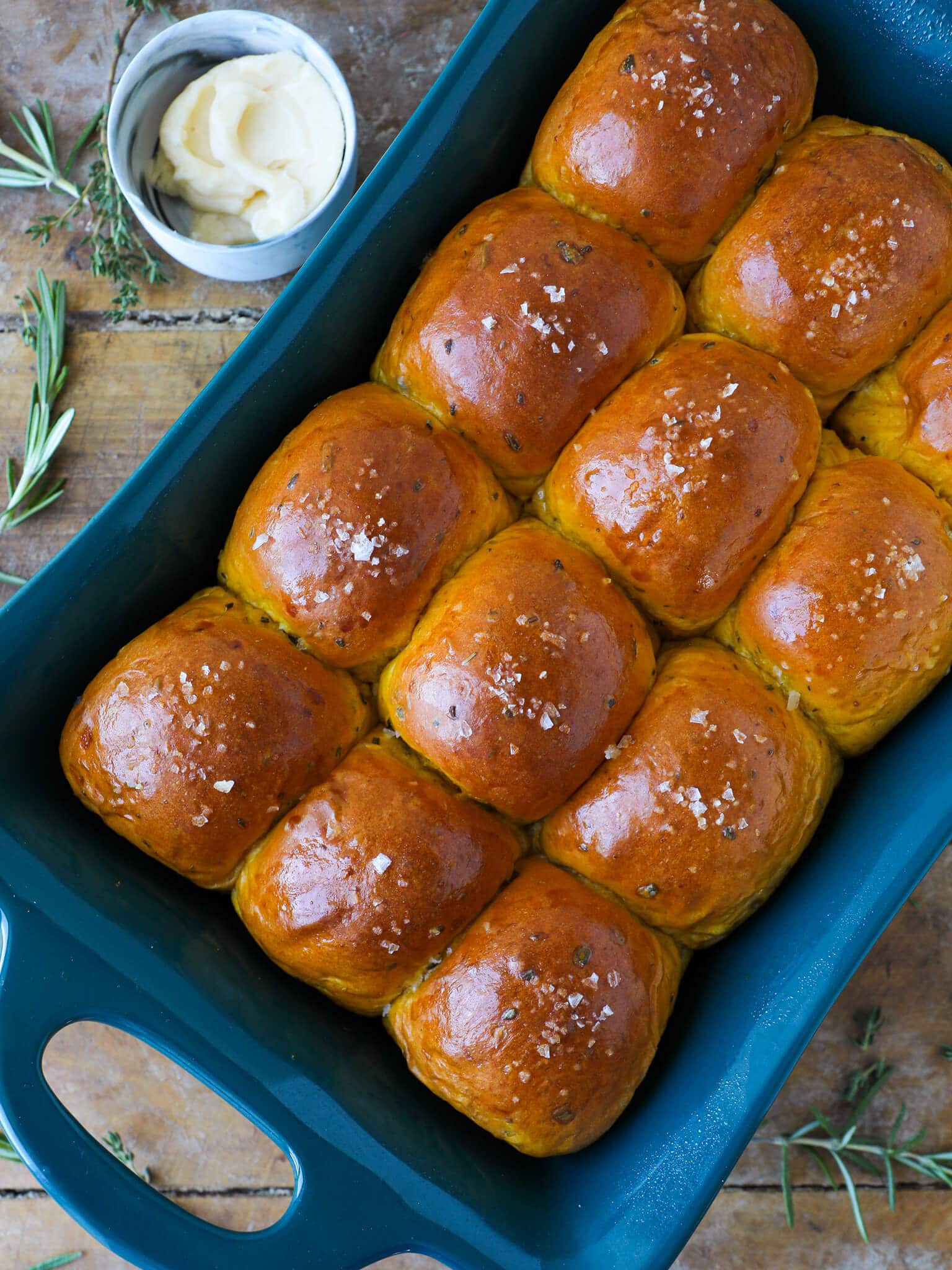 Browned butter, woody herbs, and pumpkin puree come together to make the inspirational flavor experience of these Pumpkin Herb Dinner Rolls! I've gotten so obsessed with these rolls I'm going to enjoy them all season long, and I recommend you get on the bandwagon!
If you enjoyed these pumpkin desserts, then don't miss all our pastry chef-created pumpkin dessert recipes!