This American Flag Cake is a soft, tender vanilla cake topped with a Lemon Swiss Meringue Buttercream and all the berries! Look no further than this cake for the perfect July 4th Centerpiece! 
I smile just thinking about this cake. Maybe that seems odd, but all the colors and flavors just make me happy! I feel like if there is one day when Americans can just totally embrace their ostentatious natures, it's July 4th. And is there any Independence Day dessert quite so ostentatious as this Flag Cake?!
I think not ?
We all know me by now, and I live by the motto "Go Big or Go Home." I do not give any less than my best in any situation, and I expect that my best today is better than my best yesterday. I try to embody this spirit every single day. Yes, it can be exhausting but it is also exhilarating! (Imagine working for me! ?)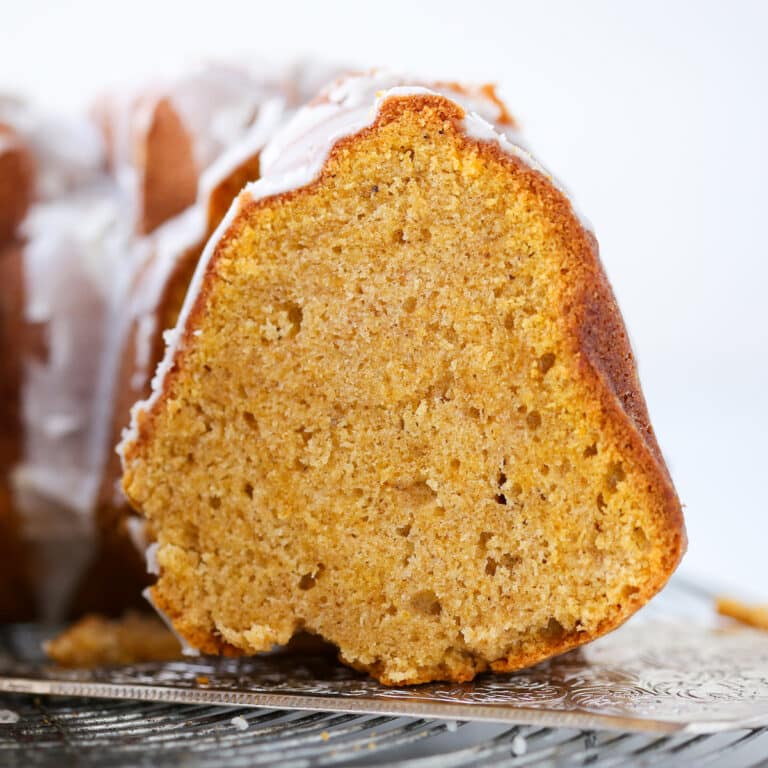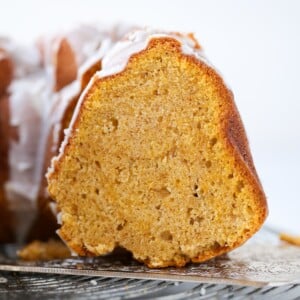 I believe that if Americans also live by this motto and we keep pushing to be our best, which is more accepting and loving and inclusive and understanding than yesterday, then we will all find that exhilaration as One Nation Under God. Indivisible. Us.
You know what is divisible? This American Flag cake! (Did you like that smoooooth segue? Smooth like this Swiss Meringue Buttercream or use Italian Meringue Buttercream instead. Another sweet segue for you…I could keep going but I'll refrain.)
The soft, moist vanilla cake is lightly soaked in simple syrup then a silky Lemon Swiss Meringue Buttercream (SMB) and spread on top. The white stripes are also the SMB and then I filled in the gaps with sliced strawberries and raspberries.
I didn't say you would want to share it! I just said you could. ?
Every other flag cake on the internet is just whole berries just plunked in a stripe shape or all buttercream. And I wanted a little movement! Like the flag was waving in the wind.
Tell Me More About That Lemon Swiss Meringue Buttercream!
I could have used vanilla Swiss Meringue Buttercream or Italian Meringue Buttercream but as you know from my Classic Strawberry Shortcake (with a lemon whipped cream), I LOVE lemon with my berries. I also could have just used lemon extract to flavor my buttercream, but please see above notes on going big. Instead, I flavored this buttercream with LEMON CURD! Say what?! 
Oh yes. You can just plop lemon curd right into your meringue buttercreams and then you get all that fresh lemon flavor and a beautiful pale yellow color. Is it stratospherically better than any other lemon buttercream. Yes, yes it is! ?
You also have options here! You can buy lemon curd in the store if you would like, but you can also use this lemon curd or my favorite tart lemon curd! But what I did in this video is make extra lemon bar. It's like a bonus dessert!
That does mean that there is a little gelatin in the curd but it doesn't really matter here! If anything, it will add even more stability to the buttercream. This trick also works with Italian Meringue Buttercream, or you can use my Lemon American Buttercream for a quick and easy option.
If you want bonus points, you could also add a layer of jam underneath the berries for even more flavor!
American Flag Cake
This American Flag Cake is a soft, tender vanilla cake topped with a Lemon Swiss Meringue Buttercream and all the berries! Look no further than this cake for the perfect July 4th Centerpiece!
Ingredients
Optional Simple Syrup Soak:
Makes:
9
inch
9
x
11
inch
rectangle
Instructions
For the Cake:
Preheat oven to 350°F (either convection or regular)

All ingredients should be at room temperature. Sift the cake flour, baking powder, baking soda, and salt. In another bowl whisk together the sour cream and milk. Set aside.

Spray baking dish and set aside.

In the bowl of a stand mixer fitted with the paddle attachment (or with a hand mixer) cream butter and sugar until light and fluffy. Add the eggs one at a time, beating well after each addition. Add the extracts with the last egg.

Alternately add milk and dry ingredients, beginning and ending with dry.

Pour batter into prepared pan. Bake immediately. Bake in preheated oven until a cake tester comes out clean, approximately 20-25 minutes. Be careful not to over bake or it will dry out.
For the Optional Simple Syrup Soak:
In a small pot mix the water and sugar and heat on high just until it comes to a boil. Remove from heat and cool completely.

You can add a little lemon juice or vanilla extract if you would like! Gently soak your cake with a pastry brush. Keep the rest of the simple syrup for cocktails! ?
Prepare Remaining Ingredients:
While your cake is cooling, prepare the Swiss Meringue Buttercream from scratch or refresh buttercream that you made in advance. Once it has come together and is nice and light and fluffy, add your lemon curd. If you are using the lemon curd from the lemon bars, mix the curd a bit in a small bowl with a spatula to loosen it. If you add the cold, stabilized curd to the silky buttercream, you might get lumps!

Prepare a piping bag with your tip of choice. I used an Ateco 885 tip for the stripes and a Wilton 2D for the stars. I would have preferred to use an Ateco 842 or 843 but my closed star tips are at work.

Slice your strawberries. I sliced them about 1/8 inch thick but the thinner you slice them the more movement you'll achieve in fanning them out.
Assembling the Cake:
Spread a thin layer of the buttercream on the cake using an offset spatula. Pipe a border where the blueberries (stars) will go. I made mine in the top third of the cake. Pipe the stripes.

Fan out the strawberries and then transfer them to the cake using a small offset spatula or knife. I alternated one strawberry with one raspberry and then repeated until I got to the end of the row. I then started with the opposite berry so that I didn't end up having a line of raspberries in my flag. It's all in the details!

Serve immediately or wrap well and refrigerate. The buttercream will taste best at room temperature but it is up to you!
Nutrition
Calories:
371
kcal
|
Carbohydrates:
59
g
|
Protein:
5
g
|
Fat:
14
g
|
Saturated Fat:
8
g
|
Polyunsaturated Fat:
1
g
|
Monounsaturated Fat:
3
g
|
Trans Fat:
1
g
|
Cholesterol:
63
mg
|
Sodium:
390
mg
|
Potassium:
267
mg
|
Fiber:
4
g
|
Sugar:
41
g
|
Vitamin A:
435
IU
|
Vitamin C:
73
mg
|
Calcium:
71
mg
|
Iron:
1
mg
Like this? Leave a comment below!