This Lemon American Buttercream is silky smooth with a bright lemon flavor! The fresh lemon juice makes it the perfect balance of tart and sweet!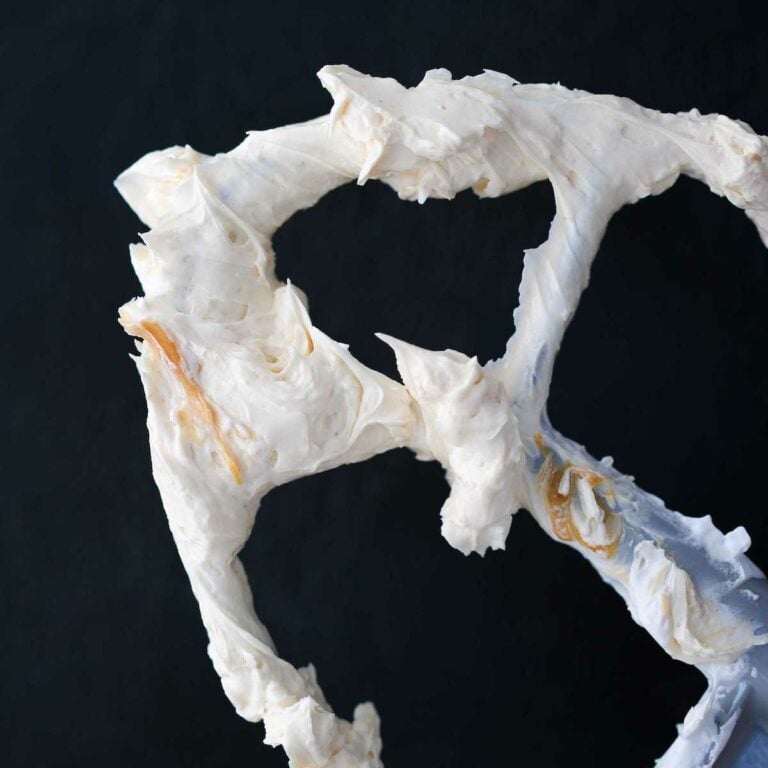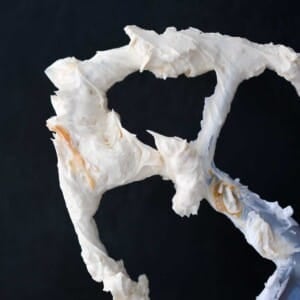 Lemon American buttercream isn't my go-to buttercream type. I lean more towards Italian Meringue Buttercreams or Swiss Meringue Buttercream because they are less sweet than their American cousin. I don't do cloyingly sweet.
However, this Lemon American Buttercream is the best of both worlds! It is incredibly easy to pull together and the lemon balances all that confectioner's sugar! I realize that not everyone is as "prepared" for a cake emergency as I am.
Apparently it isn't normal to have containers of unflavored meringue buttercream at the ready in the refrigerator. This Lemon American Buttercream is here for just those moments! The hardest part is juicing the lemon. Please juice the lemon. Fresh lemon juice is the only flavor here and it is sooooo important. I promised myself not to step on my "Fresh Citrus or No Citrus" soapbox today, so you'll just have to take my word for it.
Just a few little tips to make sure your buttercream is as smooth as silk.
Lemon American Buttercream made even easier:
Please use unsalted butter. Crisco has its place in the kitchen but it isn't in this buttercream.
Eeep my butter is as hard as a rock! *Breathe* We've got this. Cut the butter into cubes and place it in the bowl of a stand mixer fitted with the paddle attachment. With the mixer running on medium-high, use a kitchen torch to warm the butter from the outside. Move the torch around the outside of the bowl constantly. Don't let it sit in one spot: the goal is the warm some butter and then allow that warmed butter to warm the rest. That way it is all soft and pliable.
Don't do what I did in the lemon American buttercream video and add all the sugar in at once. I was impatient and then paid for it because it takes longer to come together this way. Add a bit at a time like the cool, kitchen goddess that you are!
Juice those lemons; it makes a difference. Not my soapbox, just a statement of fact.
Frost on.
This lemon American buttercream is fabulous on my funfetti sheet cake, classic white cake, copycat sprinkles vanilla cupcakes, chewy blondies, chewy sugar cookies, or even as a dip for animal crackers. [Don't you try to tell me you haven't done that! If you haven't, it sounds like you've got a fun evening ahead of you!]
Lemon American Buttercream
This Lemon American Buttercream is silky smooth with a bright lemon flavor! The fresh lemon juice makes it the perfect balance of tart and sweet!
Instructions
Beat together sugar, butter and salt until smooth and light. Slowly add the lemon juice and continue beating until homogenous and lightened.

Switch to the whisk attachment and beat until light and fluffy.
Notes
Yield: Enough to cover 1, 8" cake
Nutrition
Calories:
292
kcal
|
Carbohydrates:
46
g
|
Protein:
1
g
|
Fat:
13
g
|
Saturated Fat:
8
g
|
Polyunsaturated Fat:
1
g
|
Monounsaturated Fat:
3
g
|
Trans Fat:
1
g
|
Cholesterol:
34
mg
|
Sodium:
220
mg
|
Potassium:
8
mg
|
Fiber:
1
g
|
Sugar:
44
g
|
Vitamin A:
400
IU
|
Vitamin C:
1
mg
|
Calcium:
5
mg
|
Iron:
1
mg
Like this? Leave a comment below!