A small-batch Quick Strawberry Jam recipe that is bursting with fresh strawberry flavor!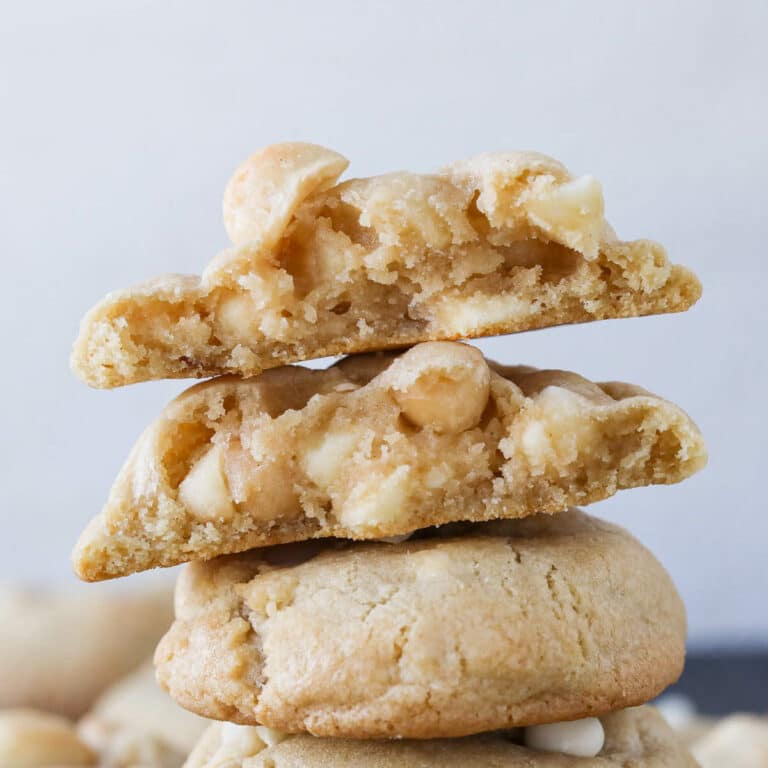 This quick strawberry jam is just sweet enough to accentuate the strawberries. And since we aren't trying to get a super thick, spreadable jam, we don't have to add as much sugar! We can also add lemon juice to up the tartness and really let the strawberries shine!
Until I got more professional experience I always wondered why some jam recipes were considered "small-batch." It was one of those things that I got to learn the hard way in the kitchen. I'll spare you the drama, but basically the liquid cooks off fast enough in smaller batches of jams using fruit that don't have much natural pectin.
If you take the recipe below and you multiply it by 10 or 15 (yes, I did) you are going to get strawberry soup. If you continue to cook this soup in the hopes that it will make something resembling jam, the sugars will begin to caramelize and eventually you will scorch it and it will taste like hundreds of dollars mixed with sugar…
What I am trying to say is if you scale this up without pectin, it will be watery and sad. Nobody wants watery jam. If you cook it too long it will caramelize and not be that beautiful bright red.
If you macerate (let the sugar and strawberries sit together) overnight, this jam will be even better! But it isn't necessary at all!
Learning when to pull the jam off purely by eye and smell takes practice and lots of trials that go horribly wrong. So don't beat yourself up about a bad batch. At least you didn't burn 30 pounds of (very expensive) market strawberries!
Jam is also just my jam. As can be seen with my Mixed Berry Jam, Cranberry Cinnamon Jam Bars, cherry preserves and peach preserves.
How to use quick strawberry jam?
You can, of course, use this jam in all the expected ways like in sandwiches, on toasted nutella swirled banana bread, shmeared on Irish soda bread, or in yogurt with honey granola. But you can also use this jam in unexpected ways like to make the strawberry glaze on these strawberry lemon cake donuts (immersion blend and strain it first)!
You can add it to vanilla bean pastry cream (after it the pastry cream cooks but is still warm), Swiss meringue buttercream or Italian meringue buttercream. Spread or swirl it in fruit tarts made with almond cream. Use it as a filling for this jelly donut recipe or as a topping along with perfect lemon curd for pavlovas! The possibilities are endless!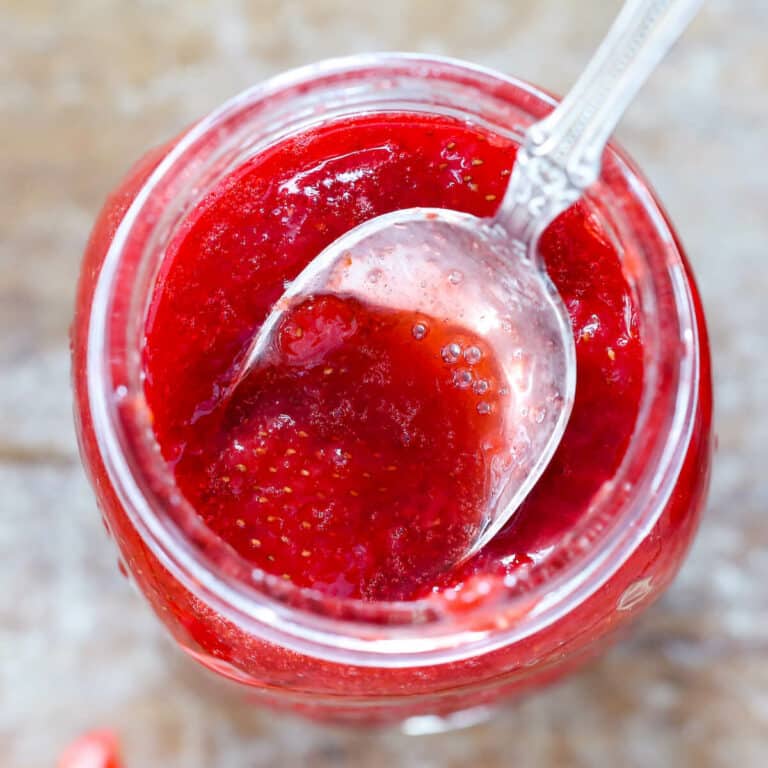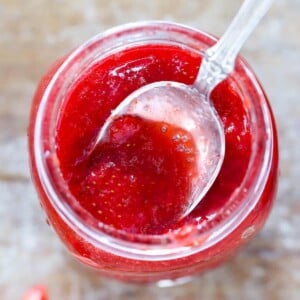 Quick Strawberry Jam
A small-batch Quick Strawberry Jam recipe that is bursting with fresh strawberry flavor!
Instructions
Combine all ingredients in a pot.

Bring to a boil and cook on medium until the strawberries begin to break down and release their juices. If you want a seedless jam, immersion blend the hot jam.

Continue to cook until the jam gels on a frozen plate. If you are straining, pass it through a fine sieve. This is totally optional and in my video I didn't even bother! I wanted a thick, chunky jam!

Cool covered in plastic wrap or proceed with the canning process with hot jam.
Nutrition
Calories:
107
kcal
|
Carbohydrates:
27
g
|
Protein:
1
g
|
Fat:
1
g
|
Saturated Fat:
1
g
|
Polyunsaturated Fat:
1
g
|
Monounsaturated Fat:
1
g
|
Sodium:
1
mg
|
Potassium:
124
mg
|
Fiber:
2
g
|
Sugar:
25
g
|
Vitamin A:
11
IU
|
Vitamin C:
48
mg
|
Calcium:
14
mg
|
Iron:
1
mg
Like this? Leave a comment below!