This is the 12 Days of Christmas Cookies 2022! All 12 cookie recipes in one convenient place. You'll find a variety of crunchy and chewy cookies and traditional favorites mixed with new flavors. All the cookies this year are relatively easy, unlike the Moravian Christmas Cookies from the 12 Days of Christmas Cookies 2015 or molded Speculoos Cookies from the 12 Days of Christmas Cookies 2021!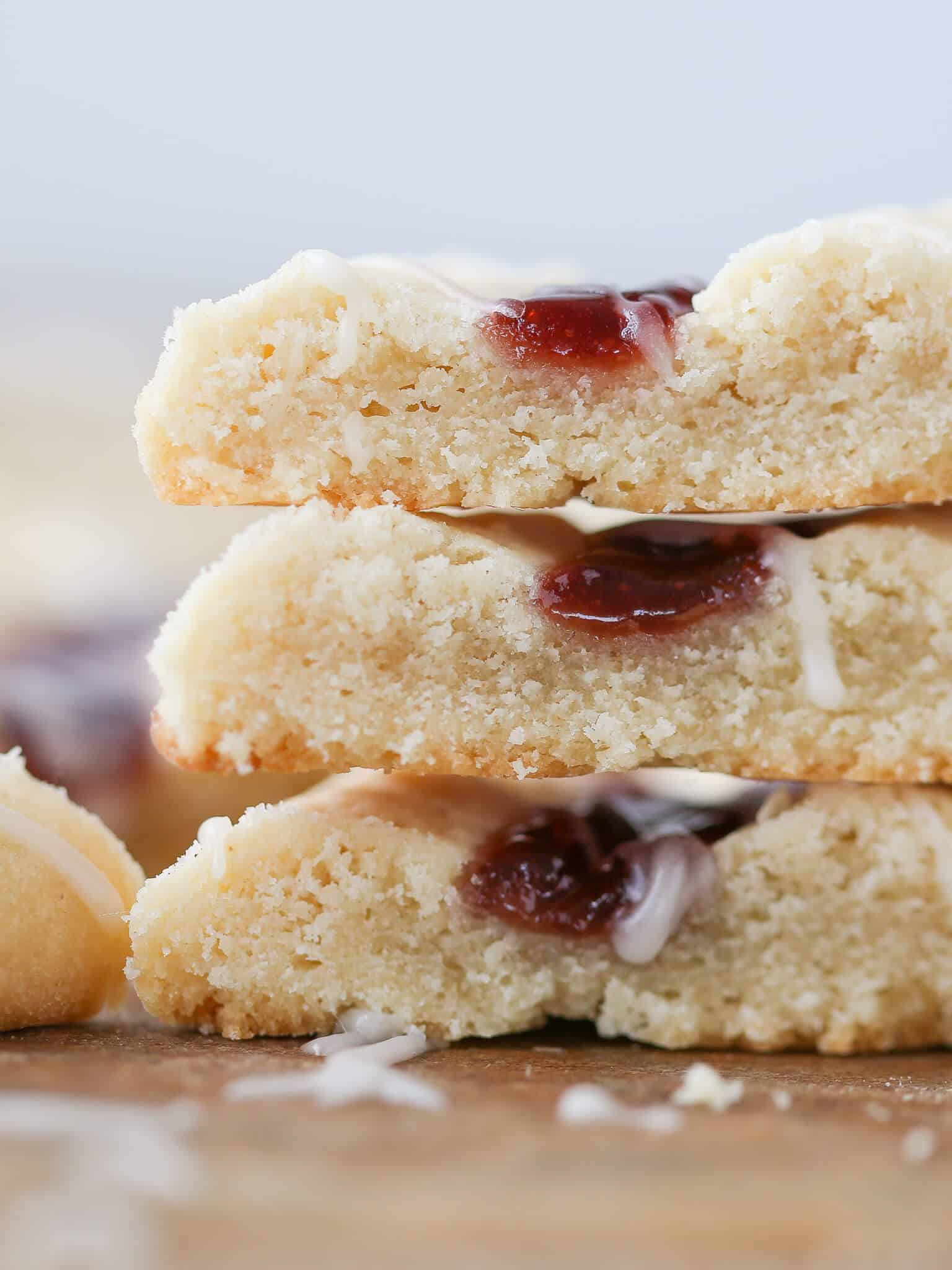 Table of Contents
12 Days of Christmas Cookies 2022
To make it easier to find the cookie you are searching for, I've grouped this year's cookies into crunchy cookies, chewy cookies, and festive candies! Every single cookie can be made ahead and furthermore, each recipe contains FAQs telling you how to store them and how long they'll keep.
Crunchy Christmas Cookies
These are all the crunchy cookies that were in the 12 Days of Christmas Cookies 2022. I love to balance crunchy and chewy cookies in addition to balancing the flavors. That way there is something for everyone!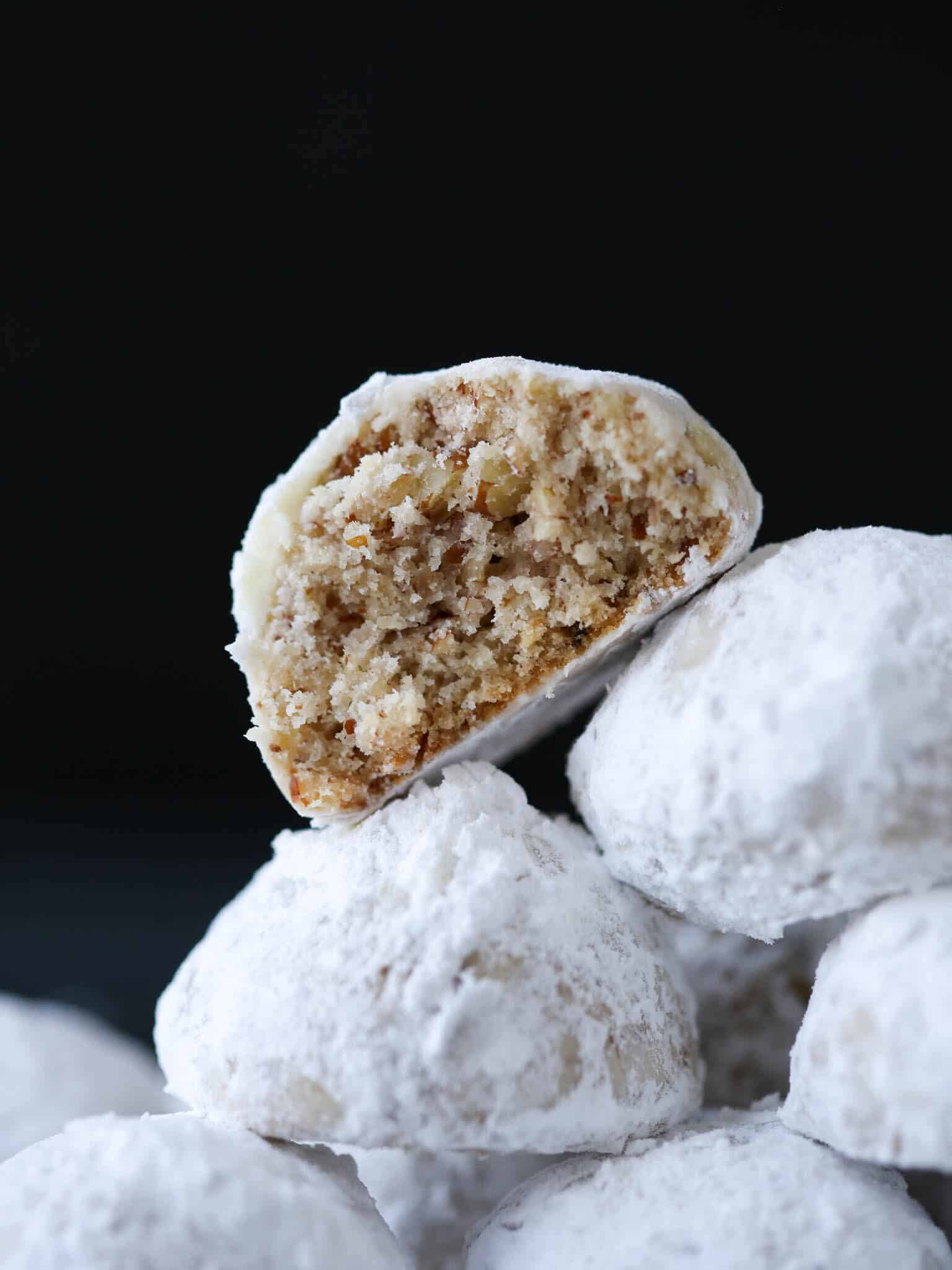 These classic Pecan Snowball Cookies are crumbly and perfectly sweetened. They are easy to pull together in a pinch because you don't even have to chill the dough! Just mix, roll, and bake!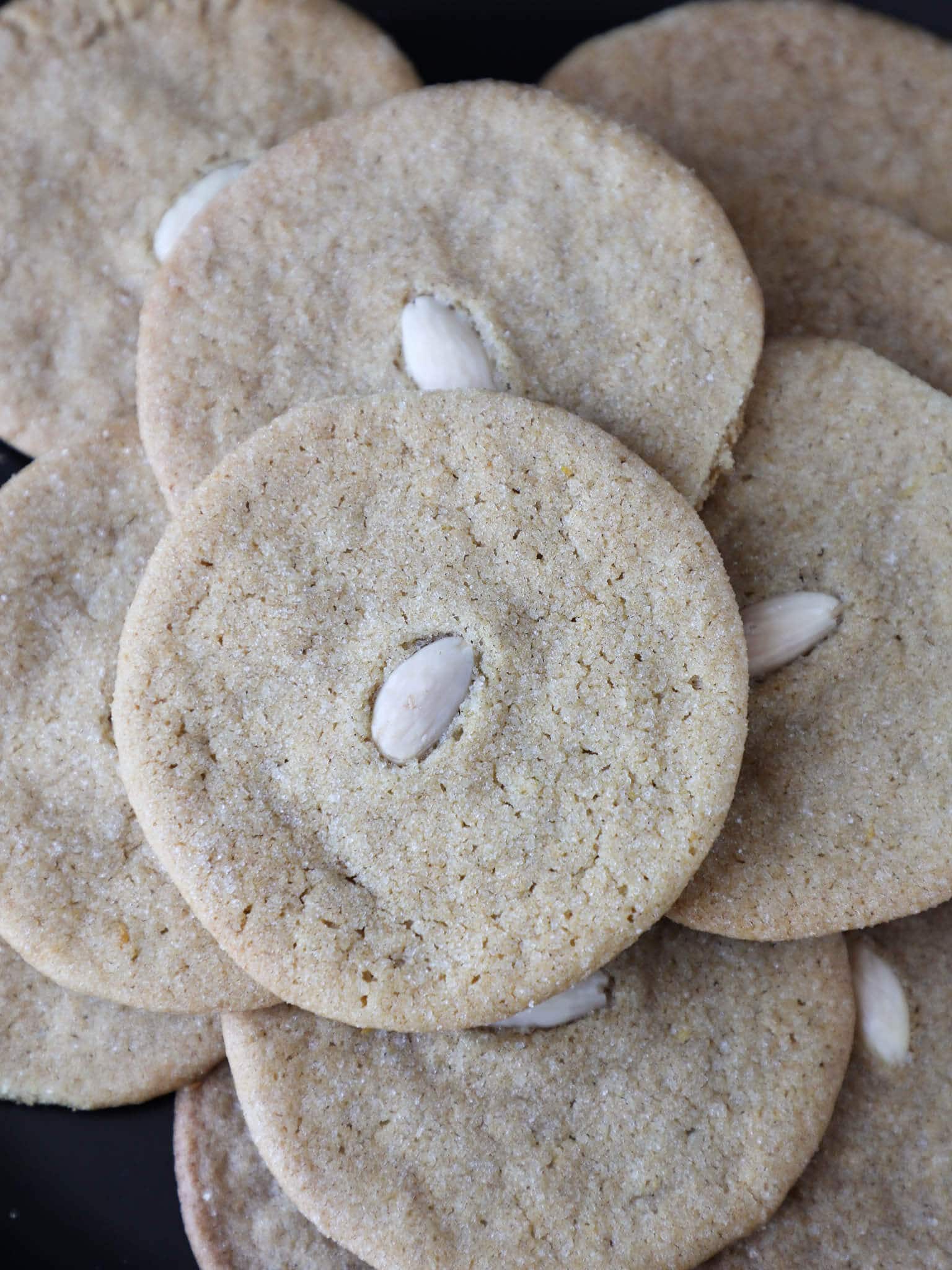 Pepparkakor cookies or Swedish ginger cookies are a light crispy cookie flavored with ginger and orange zest. The dough does require chilling several times, so it is best to plan ahead with this cookie. I love to balance the work on this one with an easier cookie like the snowballs!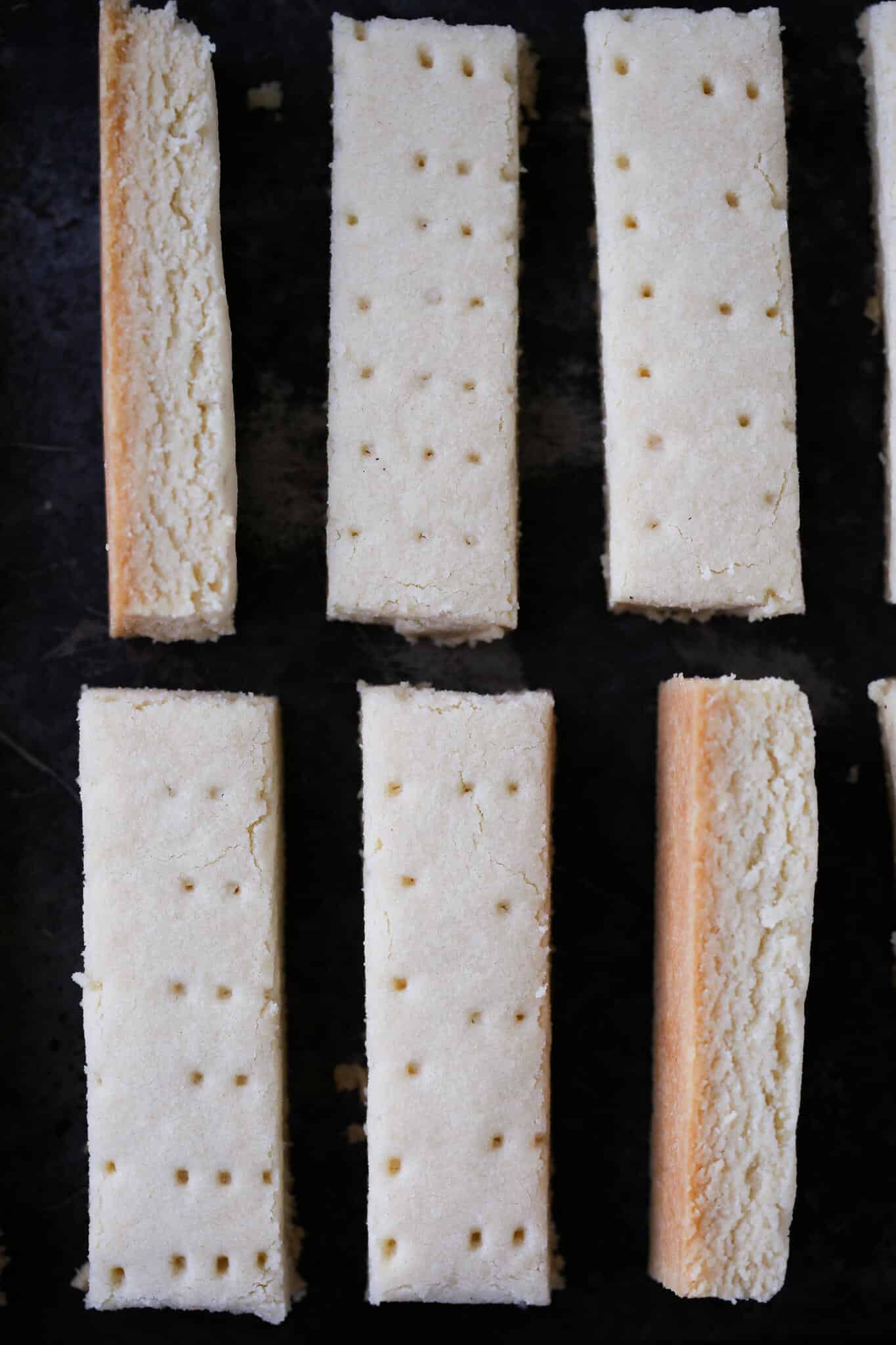 This Traditional Scottish Shortbread is perfection. I'll give you all the tips for making perfectly shaped shortbread cookies with an especially tender, buttery texture! You could make these cookies a week in advance, and additionally they are very suitable for shipping.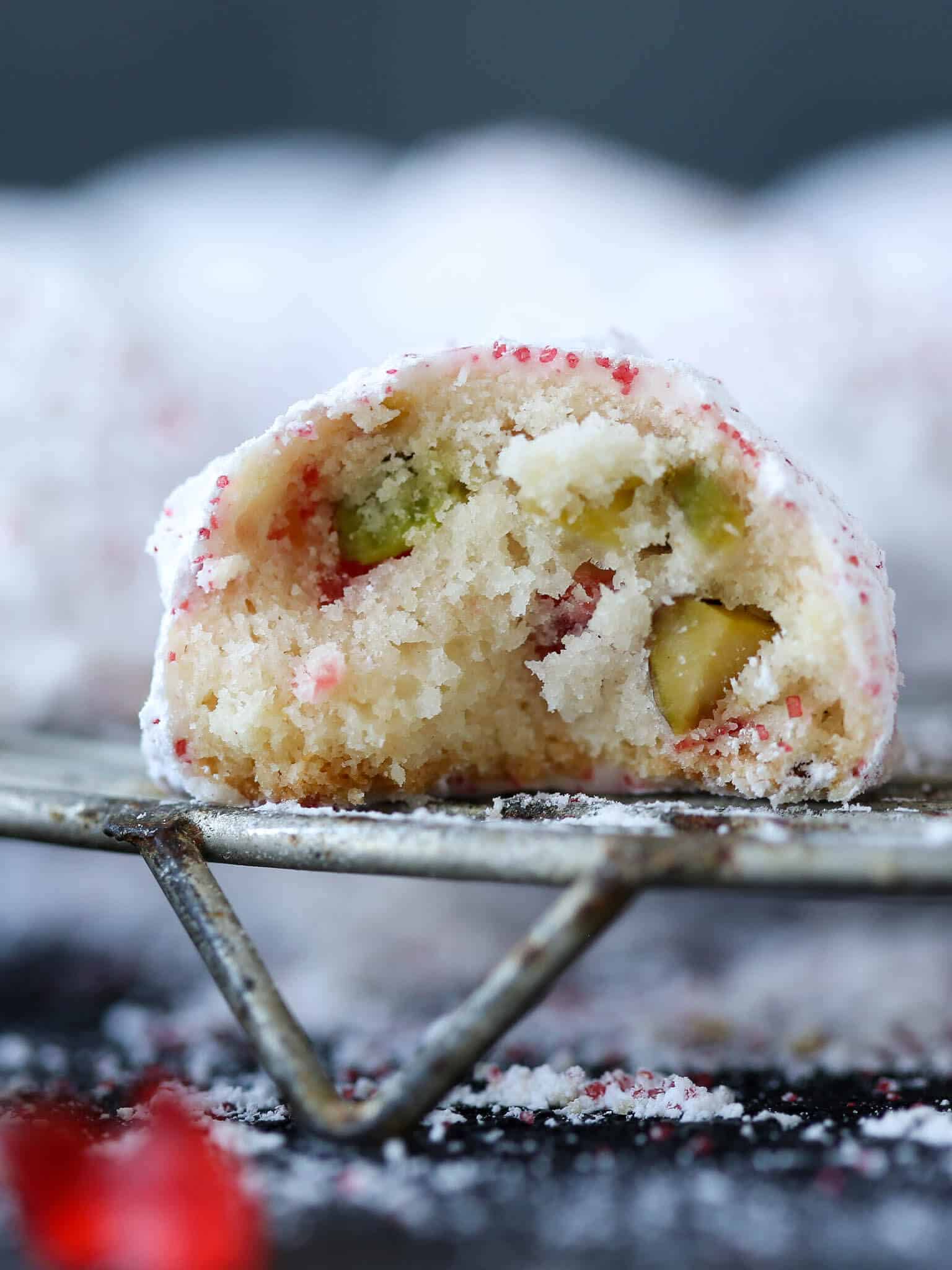 Cherry Pistachio Snowball Cookies have a particularly tender, crumbly texture. The dough has almond and vanilla extracts and plus chopped pistachios and maraschino cherries! I've coated the outside with sparkling powdered sugar for an undeniably festive finish!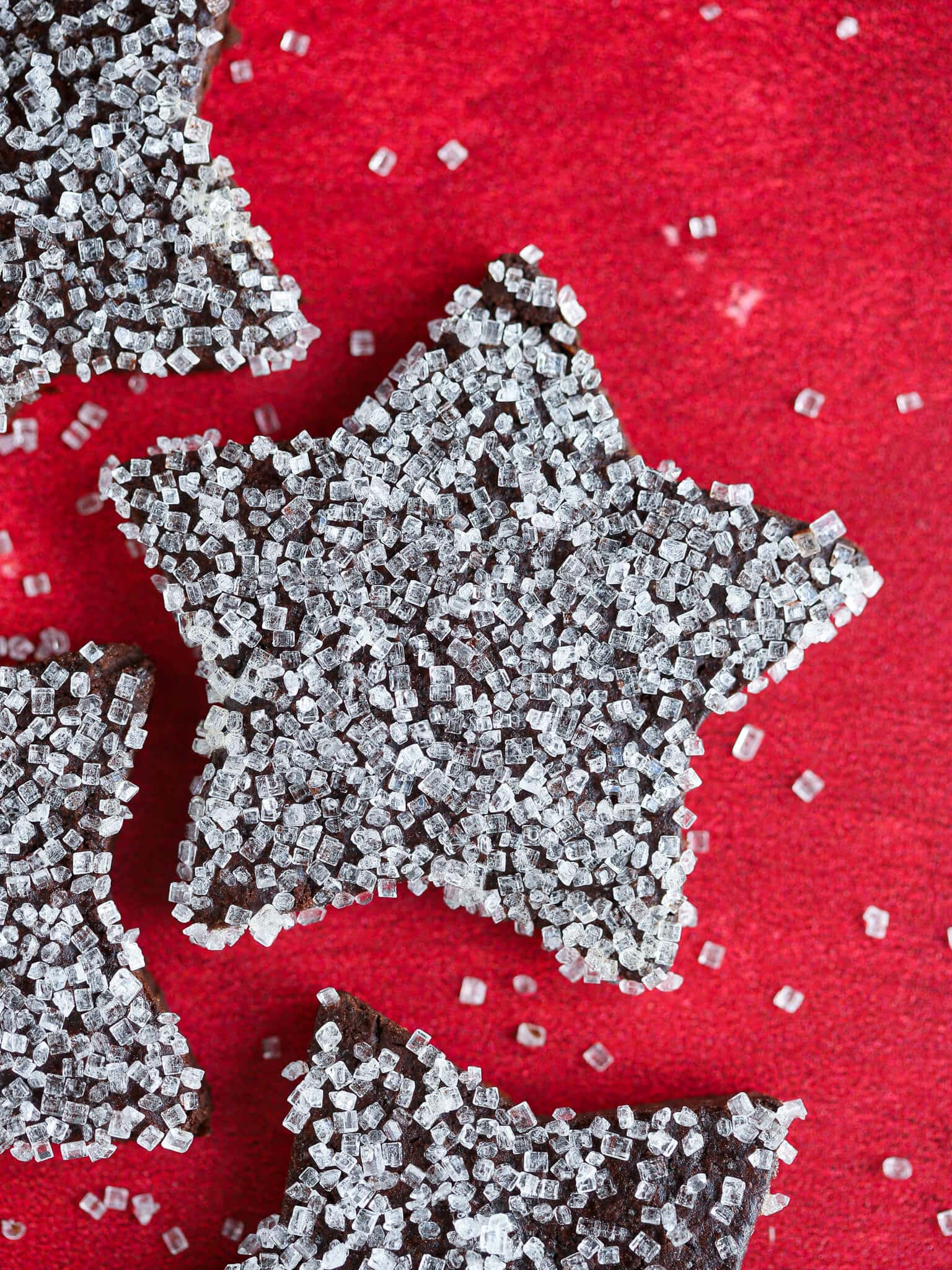 These Chocolate Orange Shortbread cookies are unquestionably one of my favorite Christmas cookies. Who could resist a shortbread cookie with a rich chocolate dough and subtle orange? They are particularly easy to make into any shape or simply rolled into a log and sliced.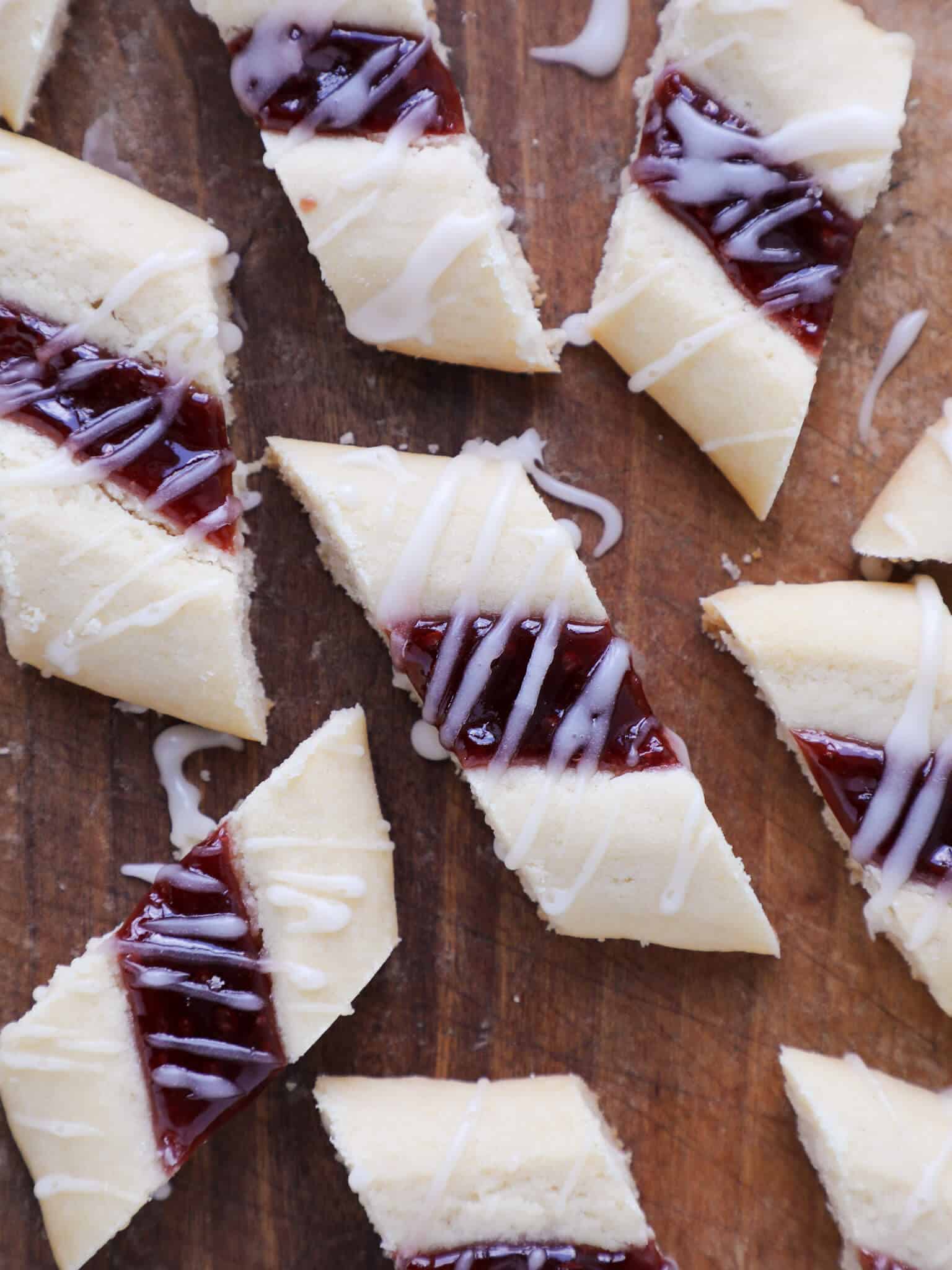 These Raspberry Ribbon Cookies taste like a cookie version of a raspberry Danish! They look striking but are very easy to make.
Chewy Christmas Cookies
Chewy cookies are my absolute favorite! No Christmas Cookie feast is complete without a few chewy cookies. There are some old-fashioned favorites and some new twists on classics in this section.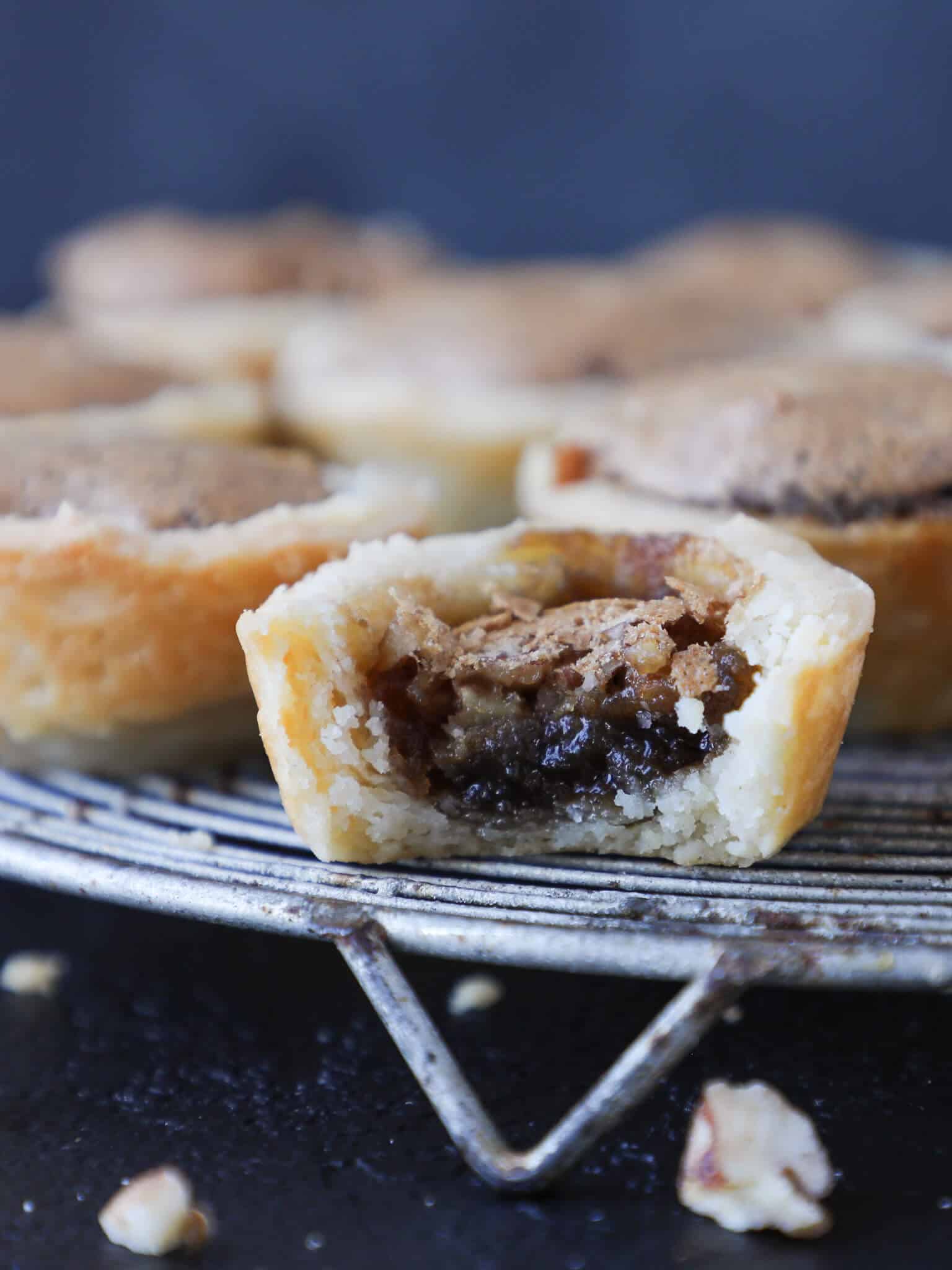 Nothing compares to my Great-Grandmother's Pecan Tassies! They are essentially individual pecan pies with an easy, press-in cream cheese crust. The crust is flaky and the filling is sweet. These two-bite cookies are phenomenal and easier than you'd think! Plus, I filmed a Pecan Tassies video for the ultimate guide.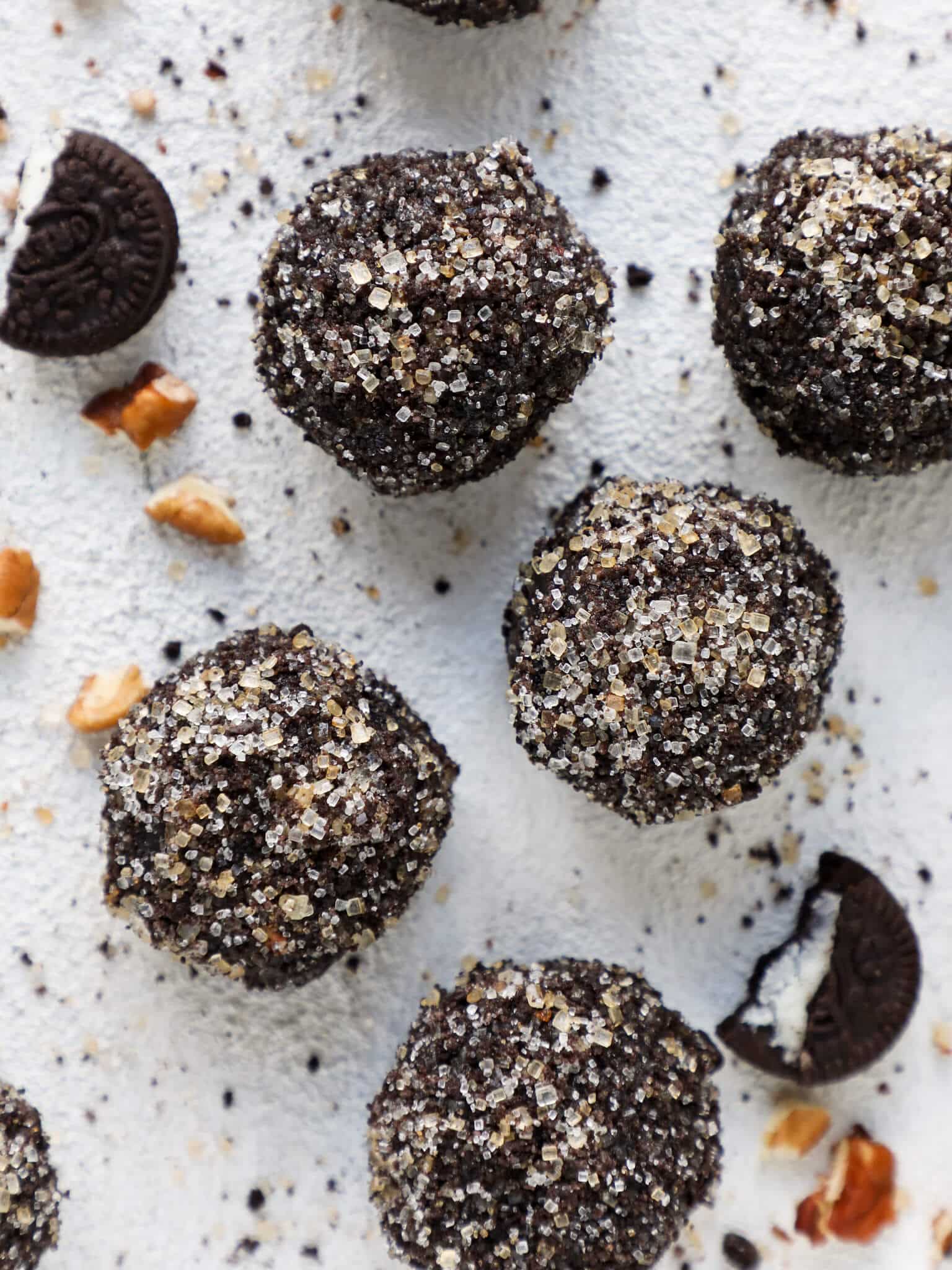 These No Bake Chocolate Cherry Brandy Balls are the very definition of an easy cookie. There is little clean up since you can make them in just one bowl, and then scoop to portion and chill! I always have one no-bake cookie like last year's Speculoos Rum Balls. They are a crowd favorite and they make the preparations even easier for me!
I would put cardamom in everything if I were left unchecked. This year I couldn't resist Browned Butter Cardamom Snickerdoodles. There is ground cardamom in the dough and in the sugar coating. The flavor is mildly spiced from the cardamom and just a little nutty from the browned butter. These do require a little more preparation because the browned butter must be chilled prior to mixing the dough, but they are still incredibly easy!
I flavor these Chewy Cherry Orange Molasses Cookies with orange zest, ginger and cinnamon. They are thick and chewy cookies bursting with dried tart cherries, candied orange zest, and crunchy pecans. They hit all the high Christmas flavor notes!
12 Days of Christmas Cookies 2022 BONUS - Festive Candies
This year we had two candies! I couldn't choose between them, so I decided to make both!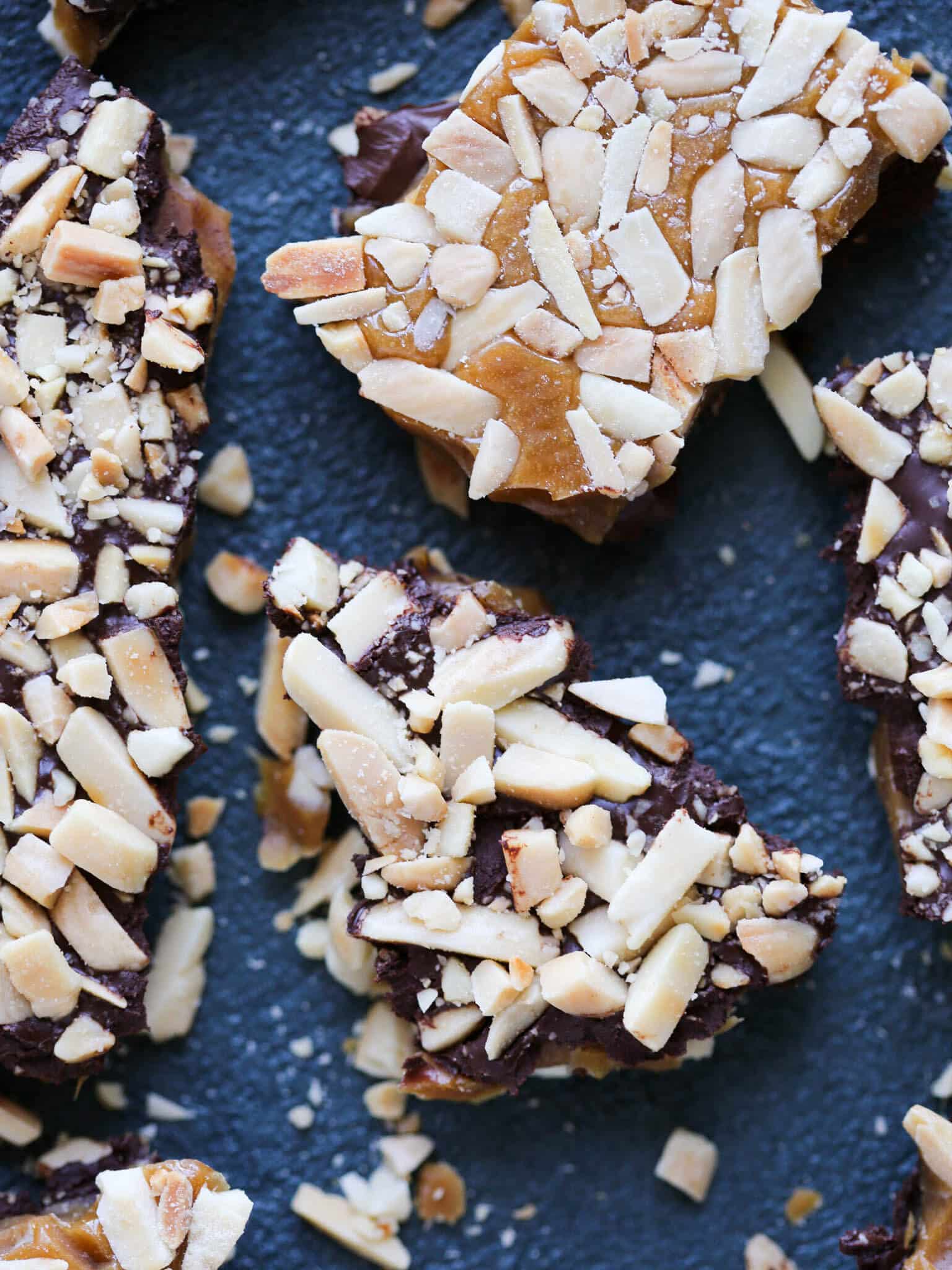 This Homemade Toffee is the perfect gift! It is decadent, delicious, and beautiful! There is the perfect toffee layer, and then a decadent topping of chocolate and sliced almonds. Just be sure to make extra for yourself! A little sweet snack to power you through all the baking and present wrapping.
This Pecan Pralines recipe makes perfect pralines every time. I give you all the tips for glossy, fudgy pralines that do not crystallize. Make them for the cookie jar or as a delightful gift!