I've collected the 30 Best Thanksgiving Side Dishes to make your Thanksgiving dinner planning incredibly easy! They are grouped into categories, so you just have to choose one from each for a balanced and flavorful meal!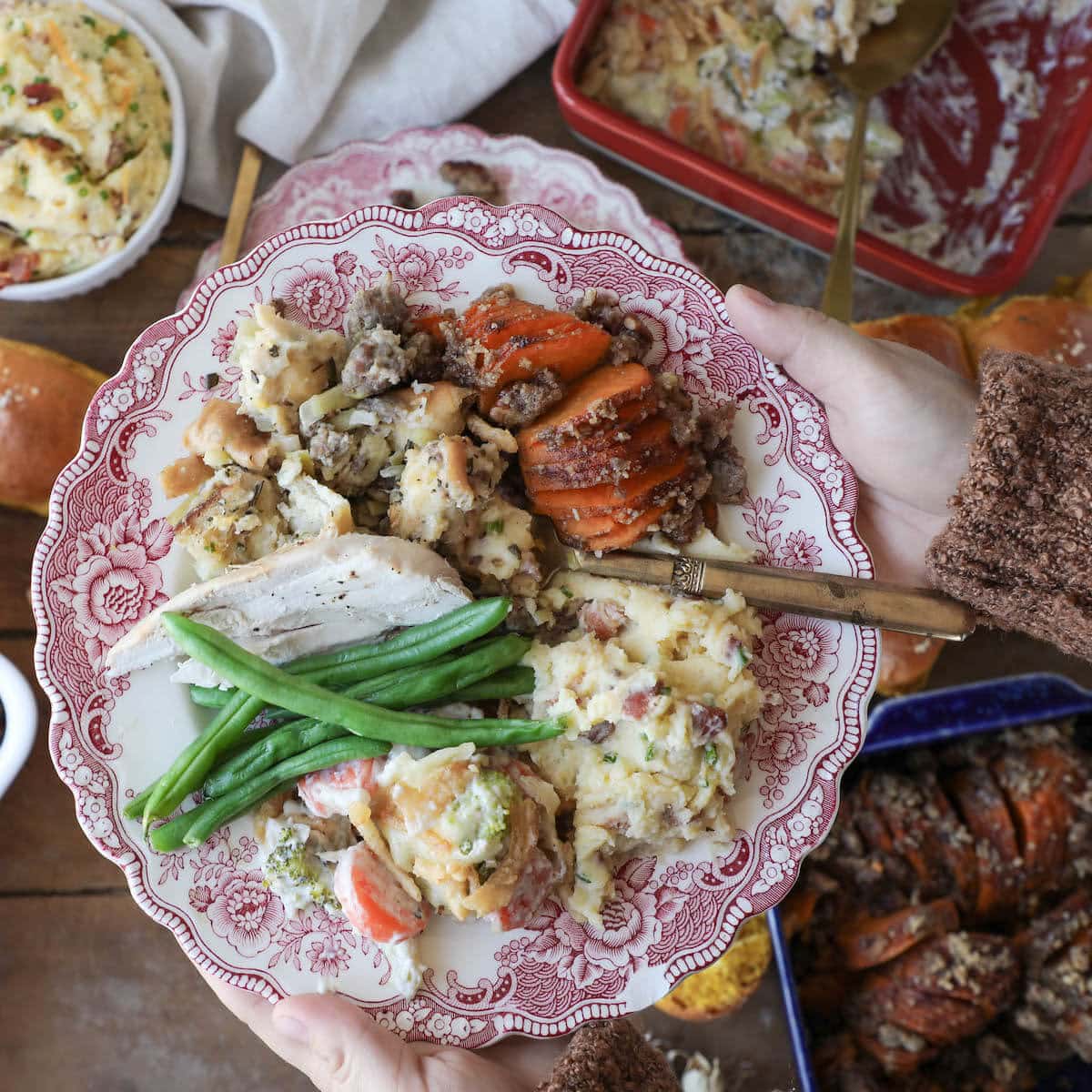 30 Best Thanksgiving Side Dishes!
I've broken down the 30 Best Thanksgiving side dishes by categories to make it easier to select the perfect Thanksgiving dinner menu!
Yeasted Thanksgiving Dinner Rolls
I love to have a homemade yeasted dinner roll or bread on the Thanksgiving dinner table. A well-selected roll will allow your guests to sop up all those fabulous flavors on Thanksgiving day and make leftover sandwiches the next day.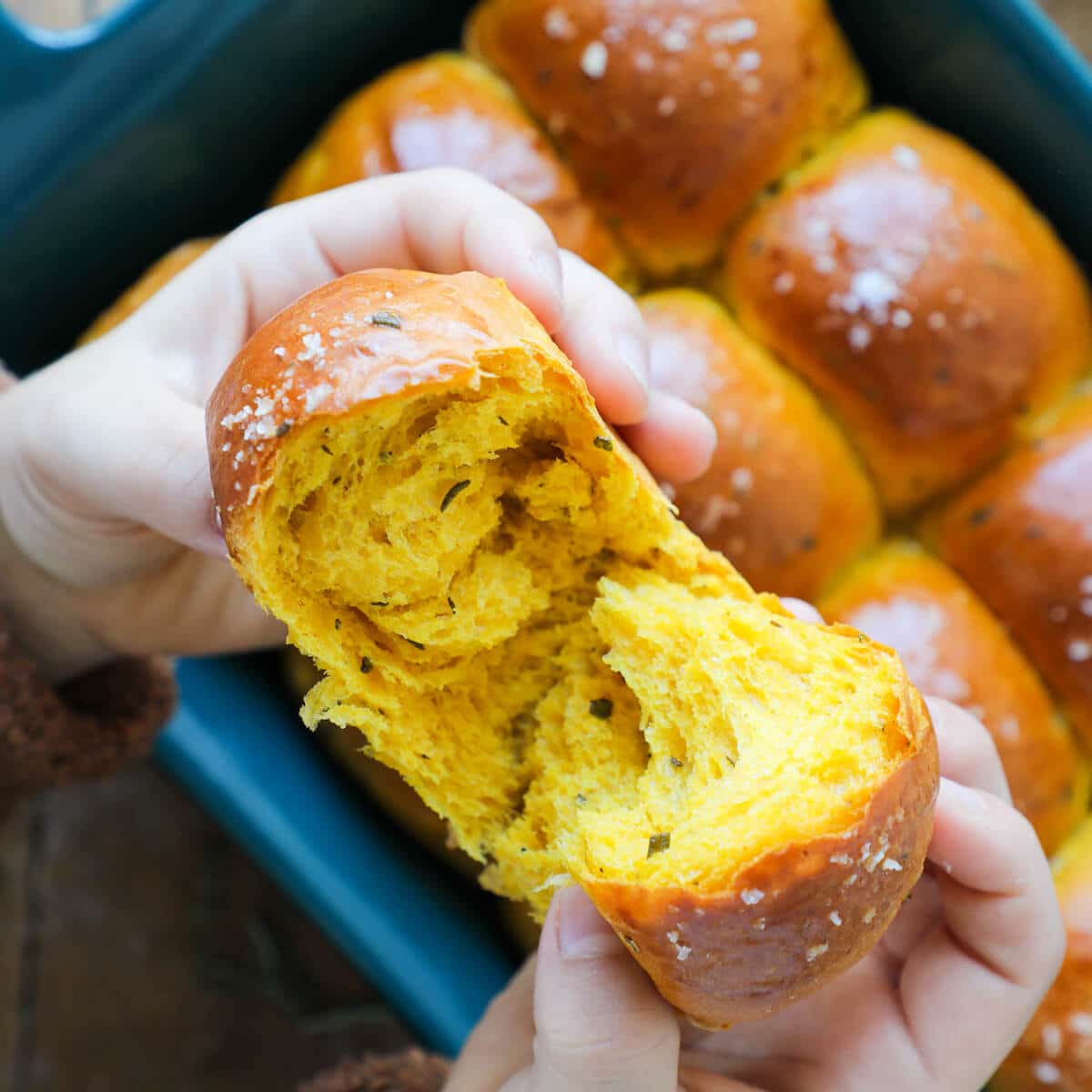 These pumpkin herb dinner rolls are on my Thanksgiving Menu for 2022. Savory yeasted pumpkin roll flavored with browned butter and herbs.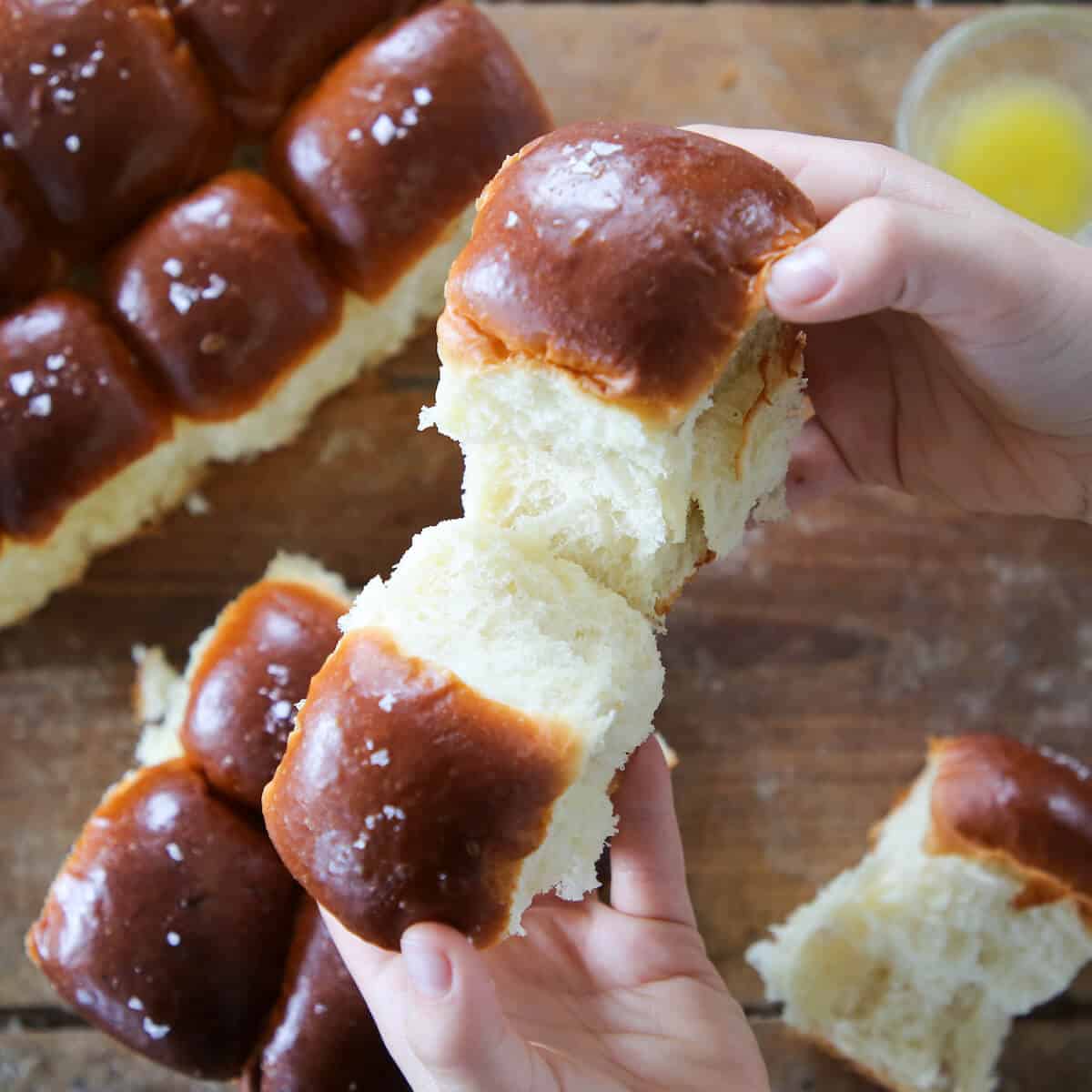 You can never go wrong with soft, tender Potato Rolls. These rolls do require making mashed potatoes but that can be done up to a week in advance. I usually cook a larger batch of potatoes and mash them. Then take out what I need for this roll recipe and transform the rest into easy weeknight Mashed Potatoes.
These Rosemary Sourdough Rolls have that perfect browned exterior and chewy interior. The rosemary flavor will complement any other side dish you choose and also my Roasted Herb Turkey! Consider making a double batch because they will be gone before you go back for seconds.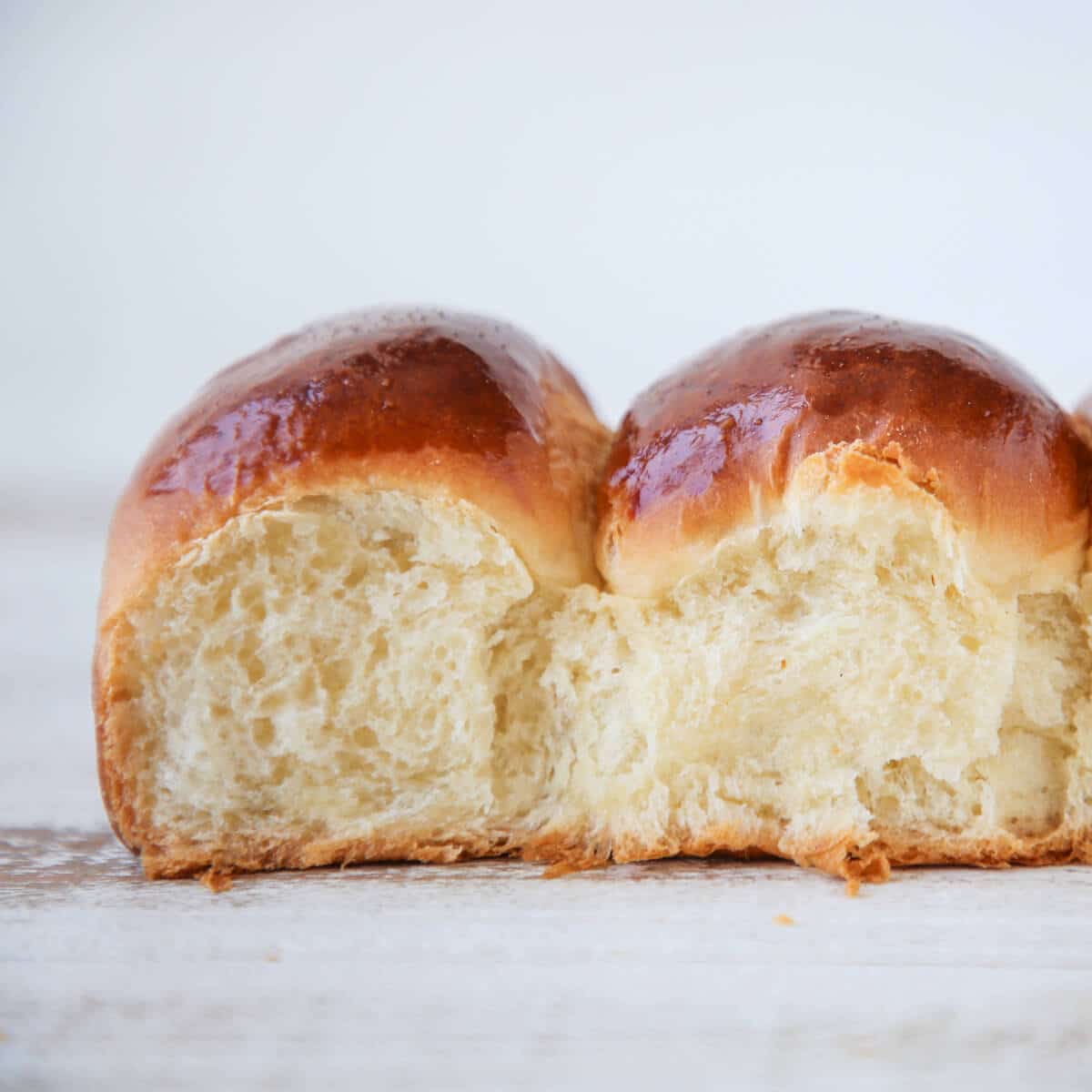 These easy dinner rolls are so soft and tender that they melt in your mouth. With no additional preparation required (like in the potato dinner rolls) you can make them start to finish on Thanksgiving day!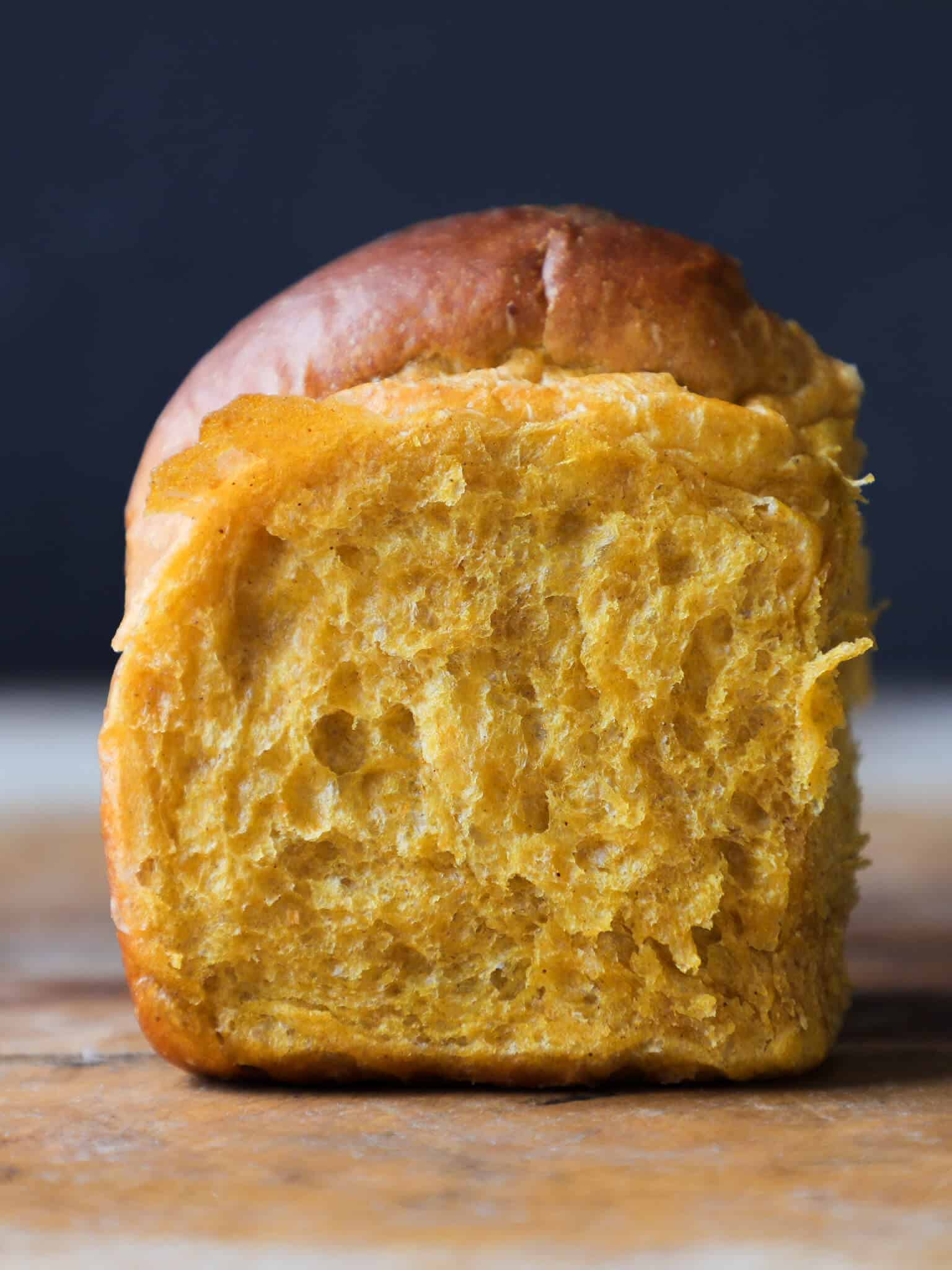 I love a good side dish surprise. These Pumpkin Spice Dinner Rolls are an unexpected but delightful choice for Thanksgiving side dishes. They are savory but have just the faintest hint of brown sugar and warming pumpkin spice. They will pair beautifully with sweet potato casserole, any stuffing, and cranberry sauce.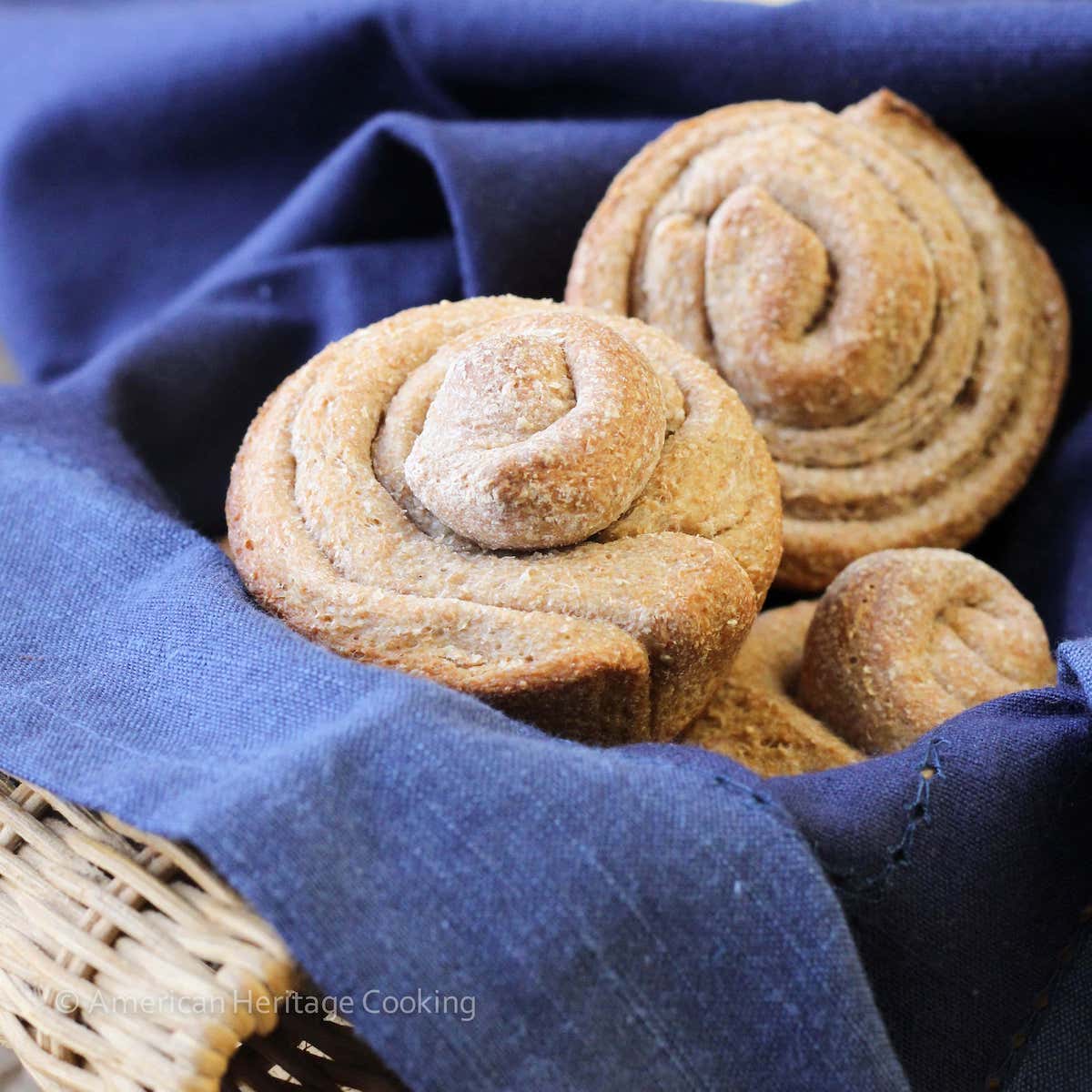 If you wanted a more sensible choice, here it is! Each Whole Wheat Buttermilk Roll only has 50 calories and is 100% whole wheat! They are still light and fluffy and incredibly delicious.
Quick Thanksgiving Bread Side Dishes
Some years there is no time for a yeasted roll side dish, and that is what cornbread and biscuits are for! These easy quick bread side dishes will complement any Thanksgiving dinner and come together in no time.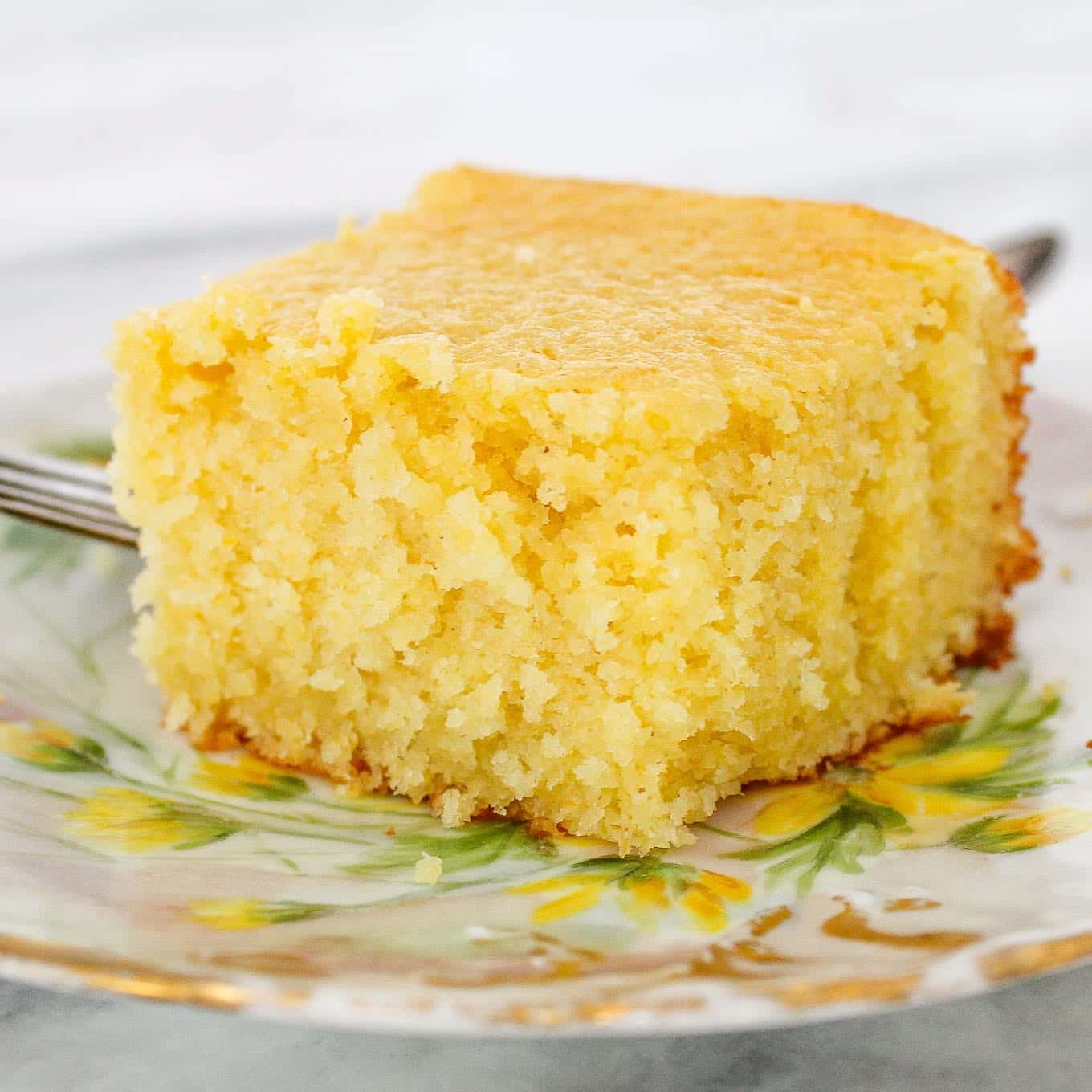 Sweet Southern Cornbread is an easy alternative to yeasted bread for Thanksgiving. You can mix it up in one bowl or even in the same cast iron skillet you'll bake it in!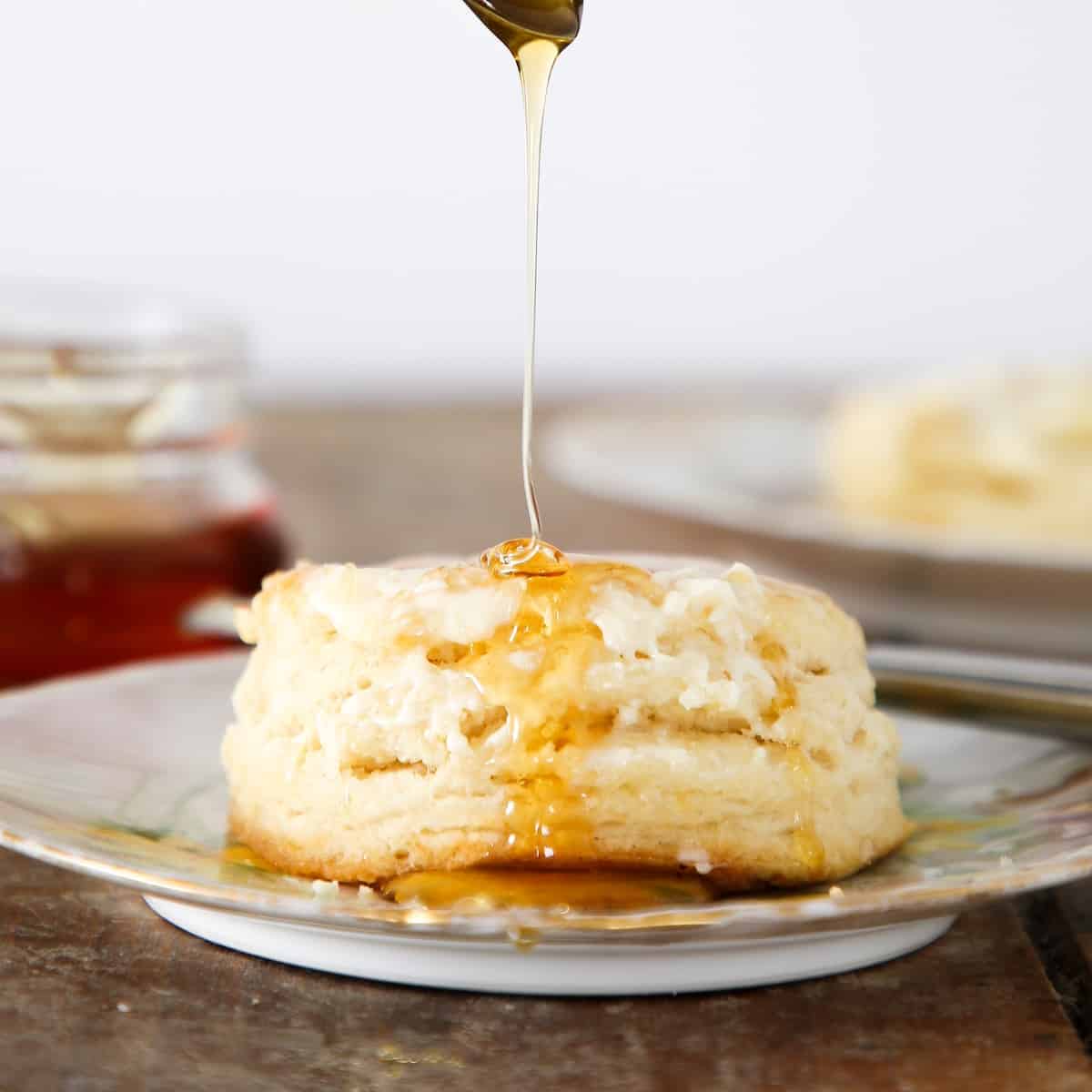 I lived in the South long enough to know that there are households where no meal is complete without a Buttermilk Biscuit. Do all the prep ahead of time and then bake them fresh for Thanksgiving dinner!
This is my savory Cornbread Recipe. It isn't as sweet as my Sweet Southern Cornbread, but it is still tender and soft. I use it to make cornbread stuffing but it also makes a wonderful side dish.
Sweet Potato Thanksgiving Side Dishes
There must be at least one sweet potato side dish on my Thanksgiving table! I prefer them on the sweeter side like in sweet potato casserole but I also love a good savory sweet potato side dish!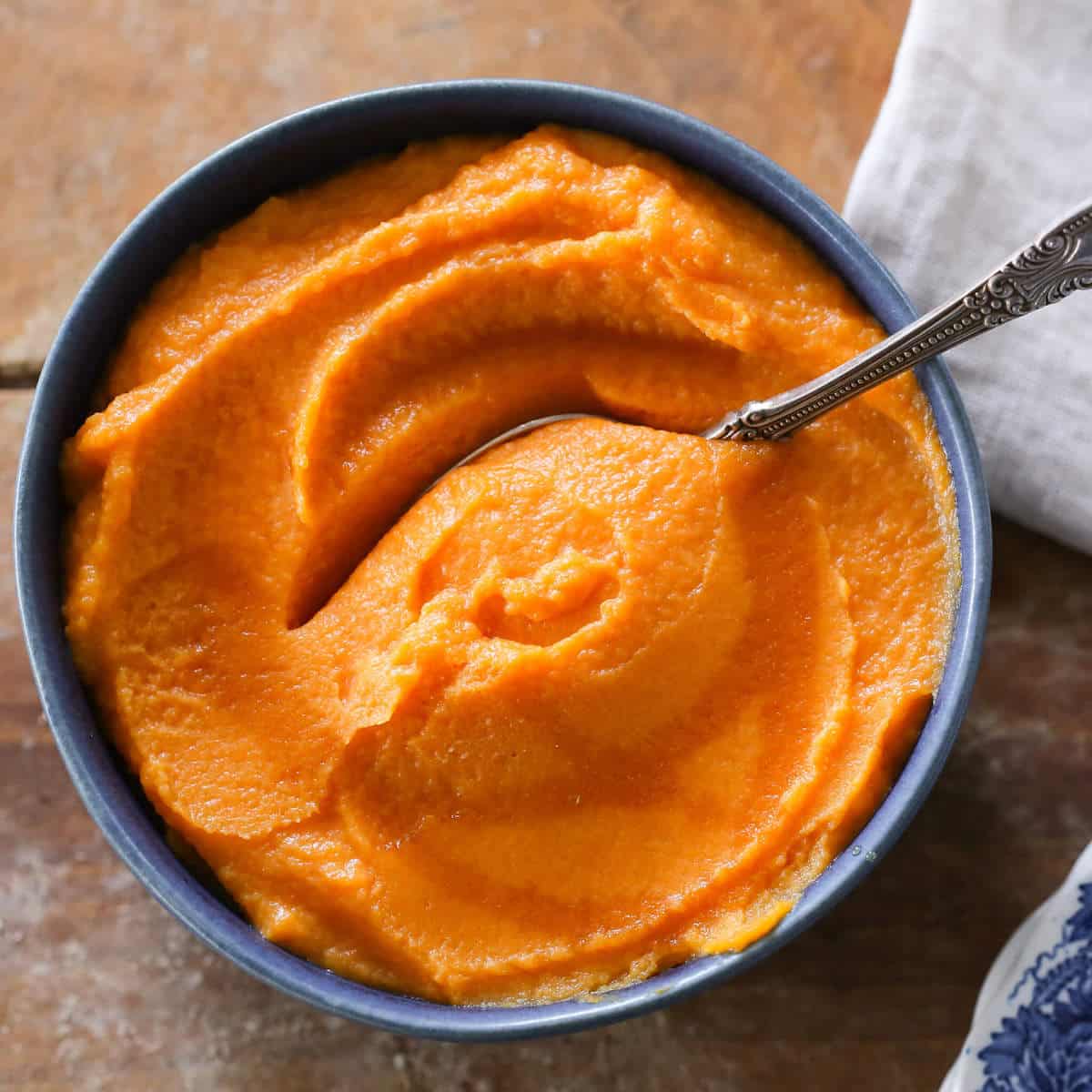 These Maple Mashed Sweet Potatoes are the best of both worlds! They are a little sweet but mostly savory. Silky-smooth sweet potato puree mixed with maple syrup, butter, and a little bit of crème fraîche for an extra silky texture.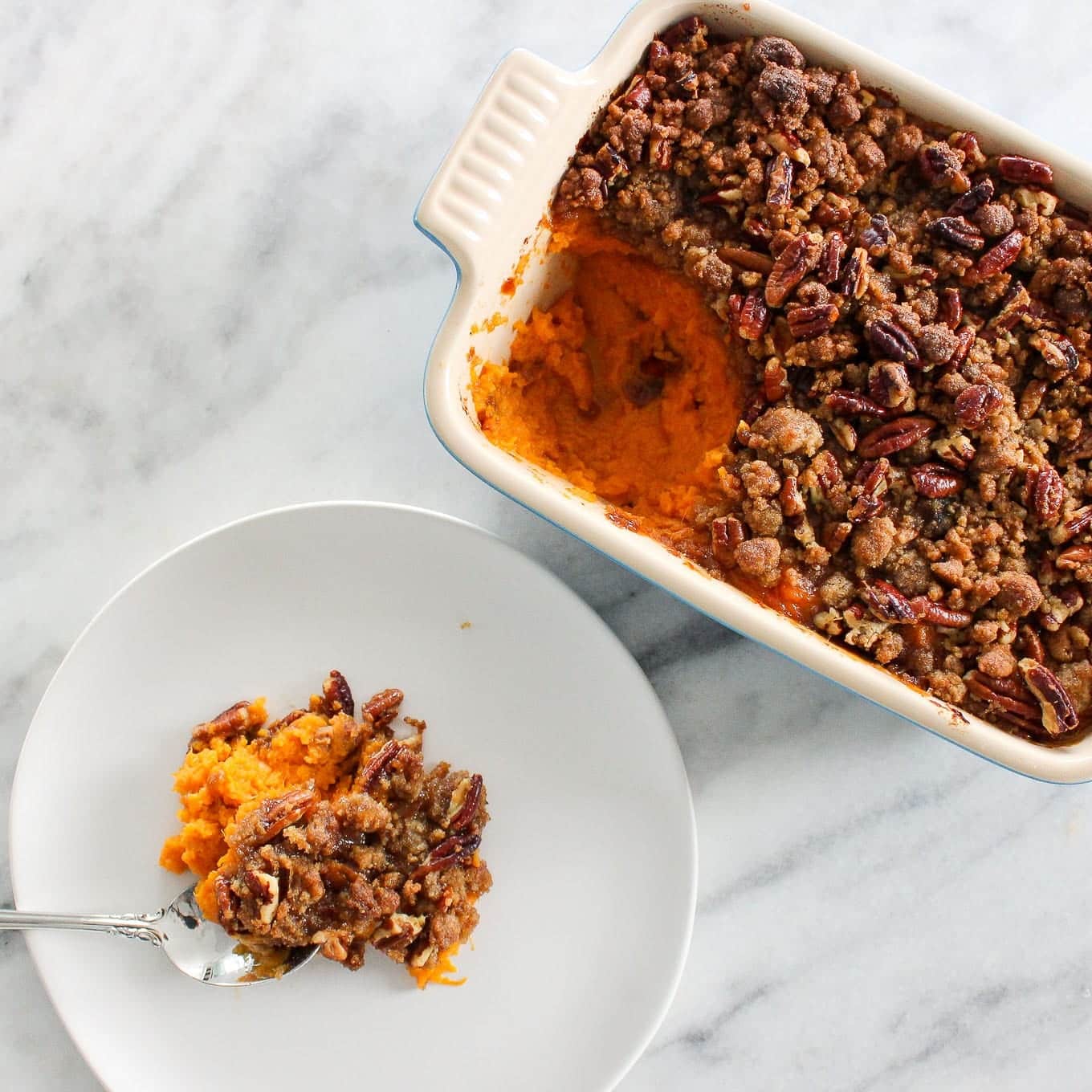 This is a decadent recipe for The Best Sweet Potato Casserole. A rich, buttery sweet potato base topped with a brown sugar pecan crumble. When they bake together you get the actual best sweet potato casserole. This is what Thanksgiving dreams are made of.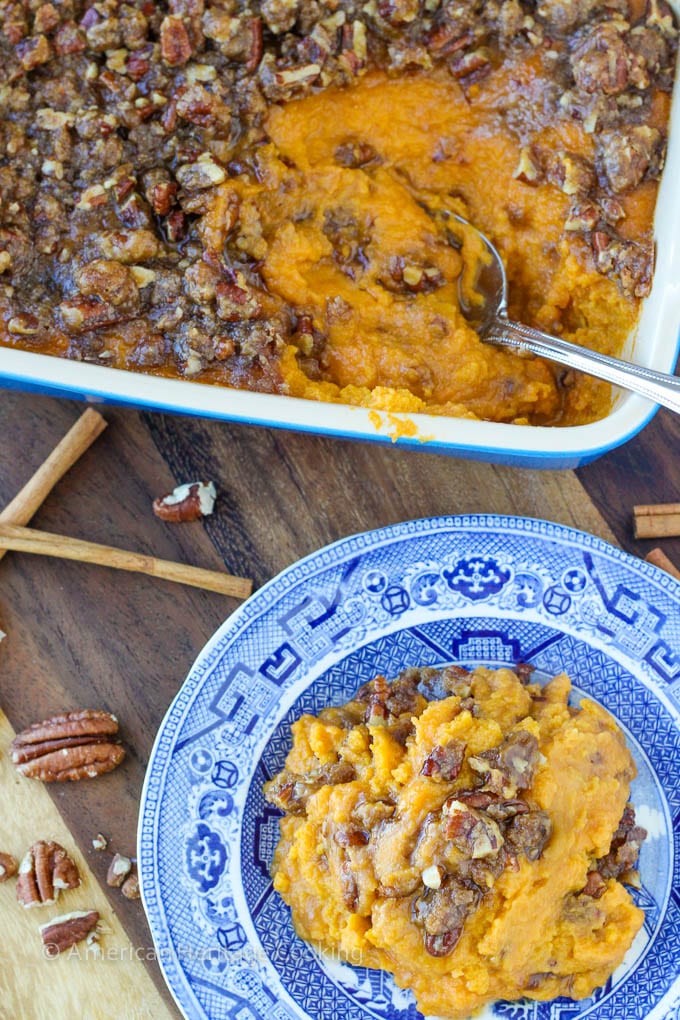 In case you aren't here for the 100% decadence of my classic Sweet Potato Casserole above, I've lightened up the recipe for you. This Sweet Potato Casserole Lightened up recipe uses less butter and sugar, but still retains the silky texture and crumble topping for a healthier version on a classic.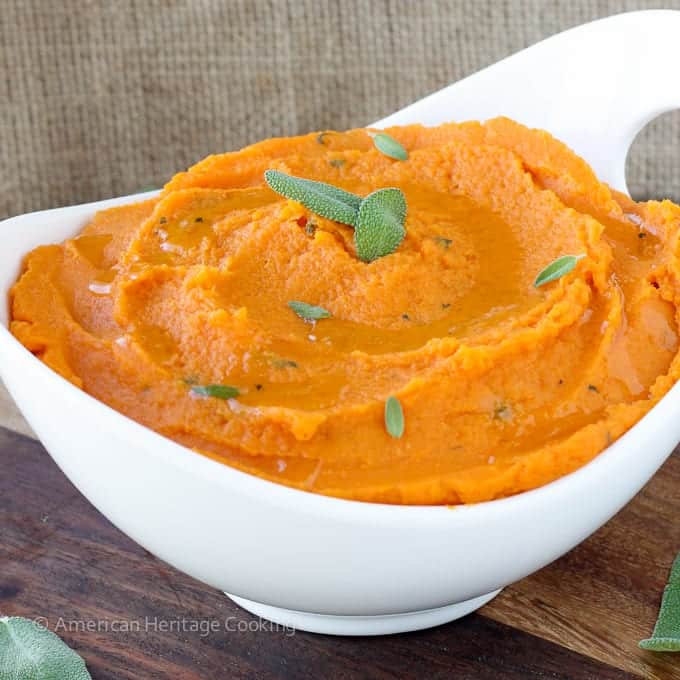 These Brown Butter Sage Mashed Sweet Potatoes are smooth, creamy, and flavored with browned butter and sage for a completely savory sweet potato side dish.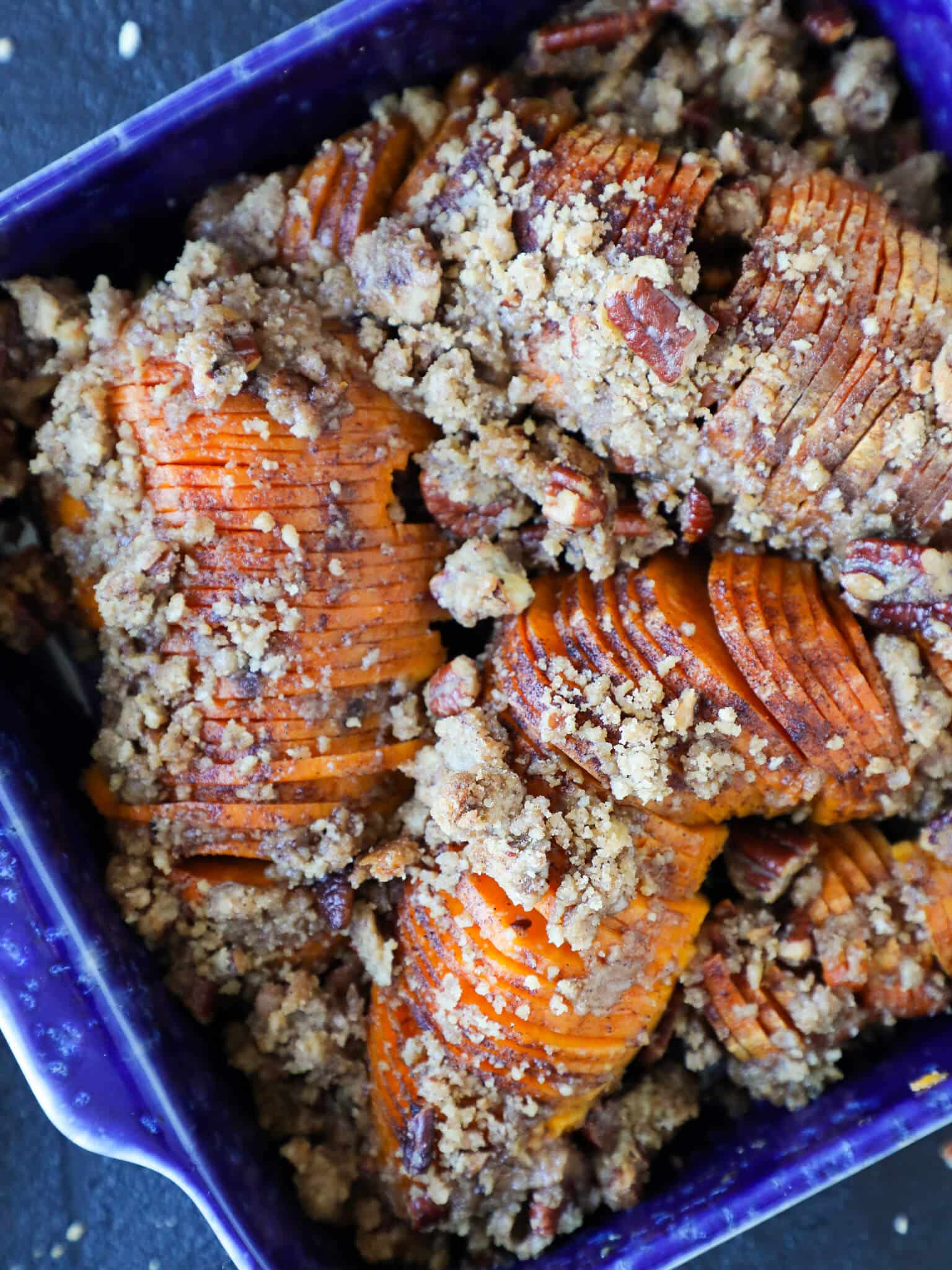 This Hasselback Sweet Potato Casserole is even healthier than my lightened up sweet potato casserole. Slice sweet potatoes Hasselback-style then bake with a touch of butter until they are soft and tender. I sprinkle a little brown sugar pecan crumble over the top for a final bake. You get all the flavors of sweet potato casserole in a fun, healthier presentation!
Stuffing Recipes for Thanksgiving
Stuffing is my favorite part of Thanksgiving, and any round up of the 30 Best Thanksgiving Side Dishes would be incomplete without a few of my favorites.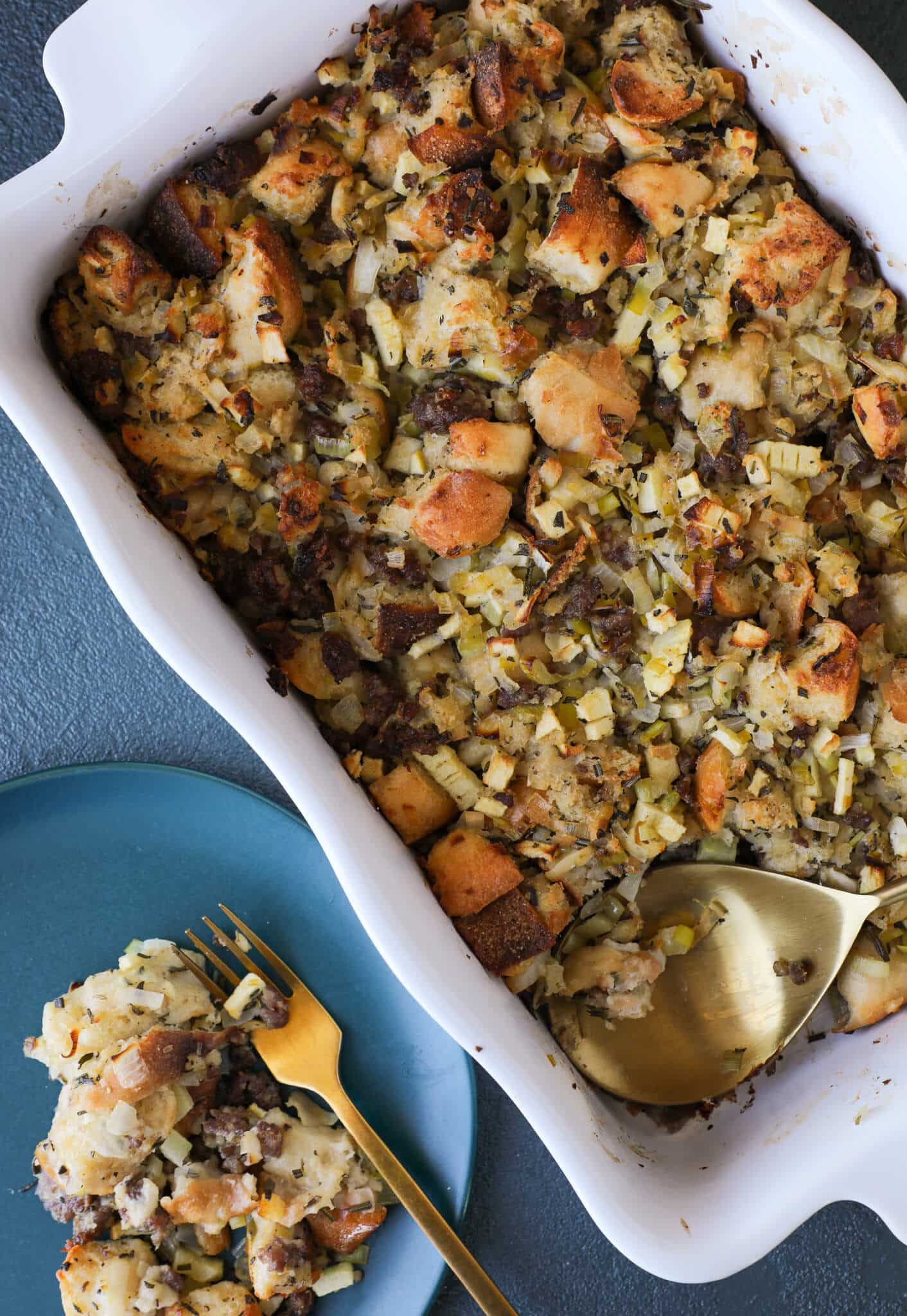 This Apple Sage Sausage Stuffing has tons of fresh herbs, a little sweetness from the apples and a little spice from the sausage! It is a phenomenal addition to any list of the Best Thanksgiving Side Dishes.
This Classic Cornbread Stuffing has a mix of crusty bread and cornbread for the perfect texture! There are tons of aromatics and just enough stock to keep it moist without being spongy.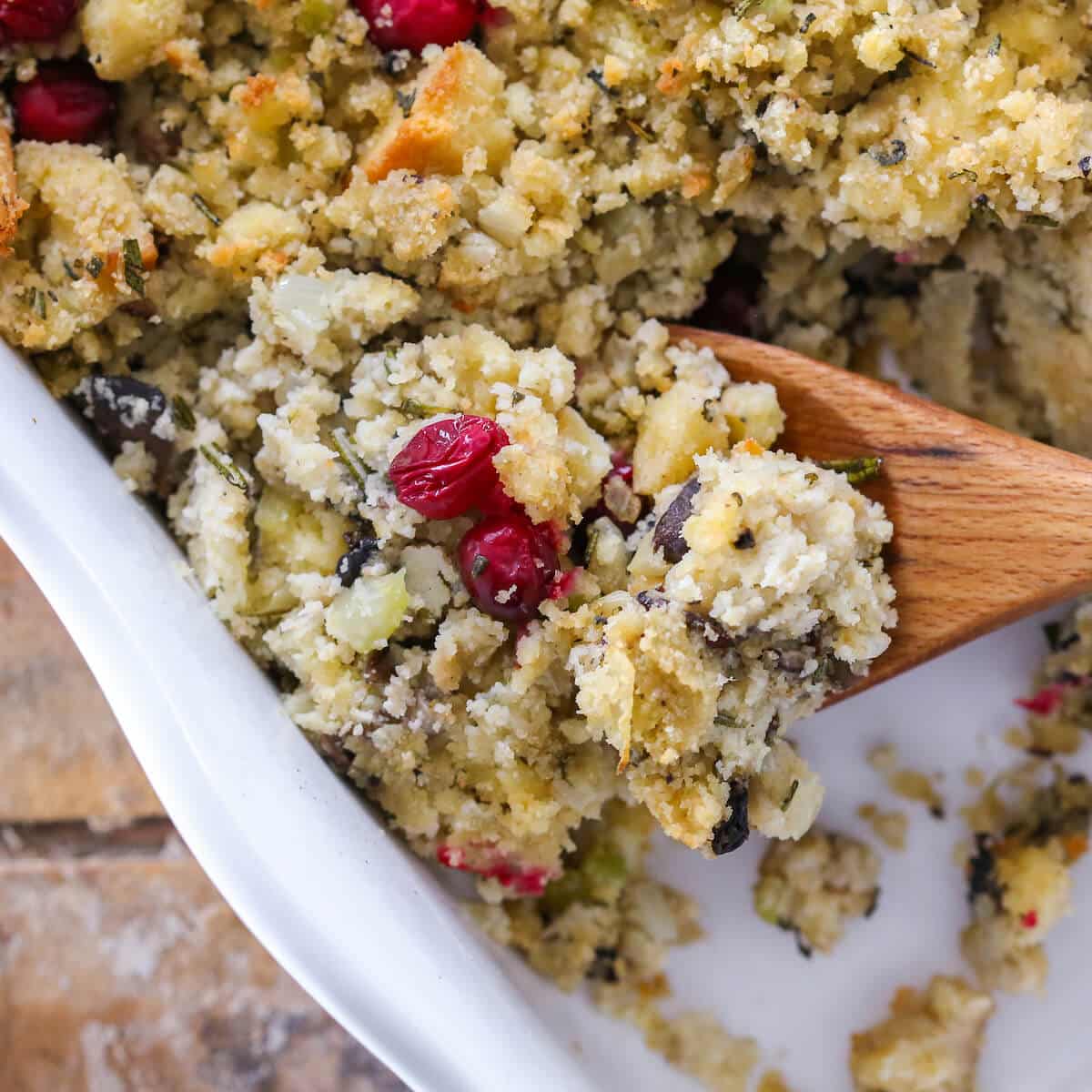 This Mushroom Cornbread stuffing is my favorite. It is made with 100% cornbread and tons of aromatics and herbs. The mushrooms give it body and texture while keeping it healthier. A few cranberries studded throughout gives it a little tartness.
Potato Thanksgiving Side Dishes
I love to mix in different flavors and textures with Potato Side Dishes. Sometimes I go traditional with mashed potatoes, and other times I like to mix it up with cheesy, indulgent scalloped potatoes. I always try to balance the texture with whichever sweet potato side dish I choose.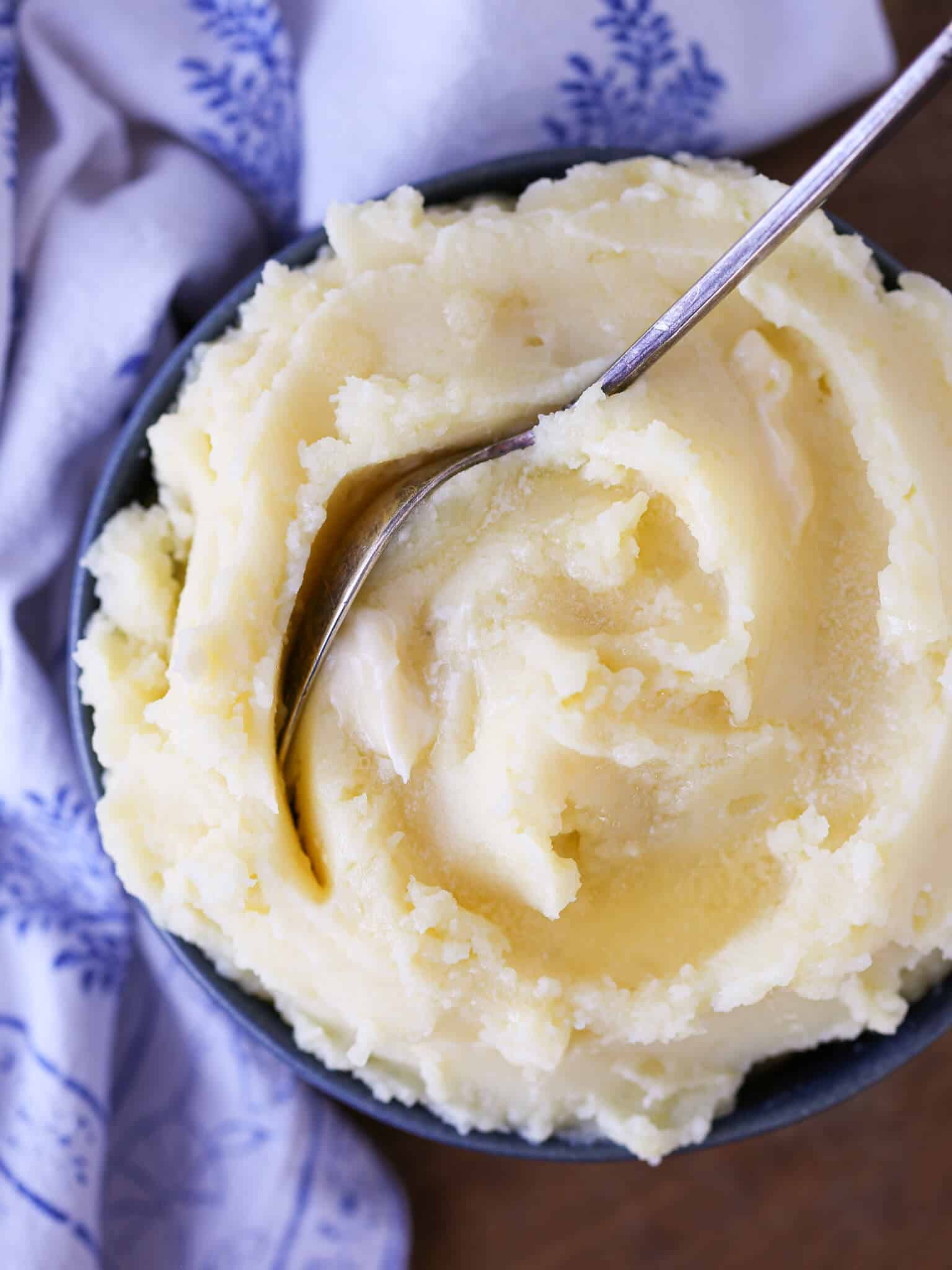 These Creamy Mashed Potatoes are a staple on my dinner table. They are easy to pull together and have just enough butter to make them feel decadent.
Scalloped Potatoes are my husband's favorite side dish. They are a prerequisite in my house, but every year I tweak the recipe just a bit to try different cheeses or add another layer of flavor. It is creamy, cheesy and after one bite, you'll be dreaming about it until next year.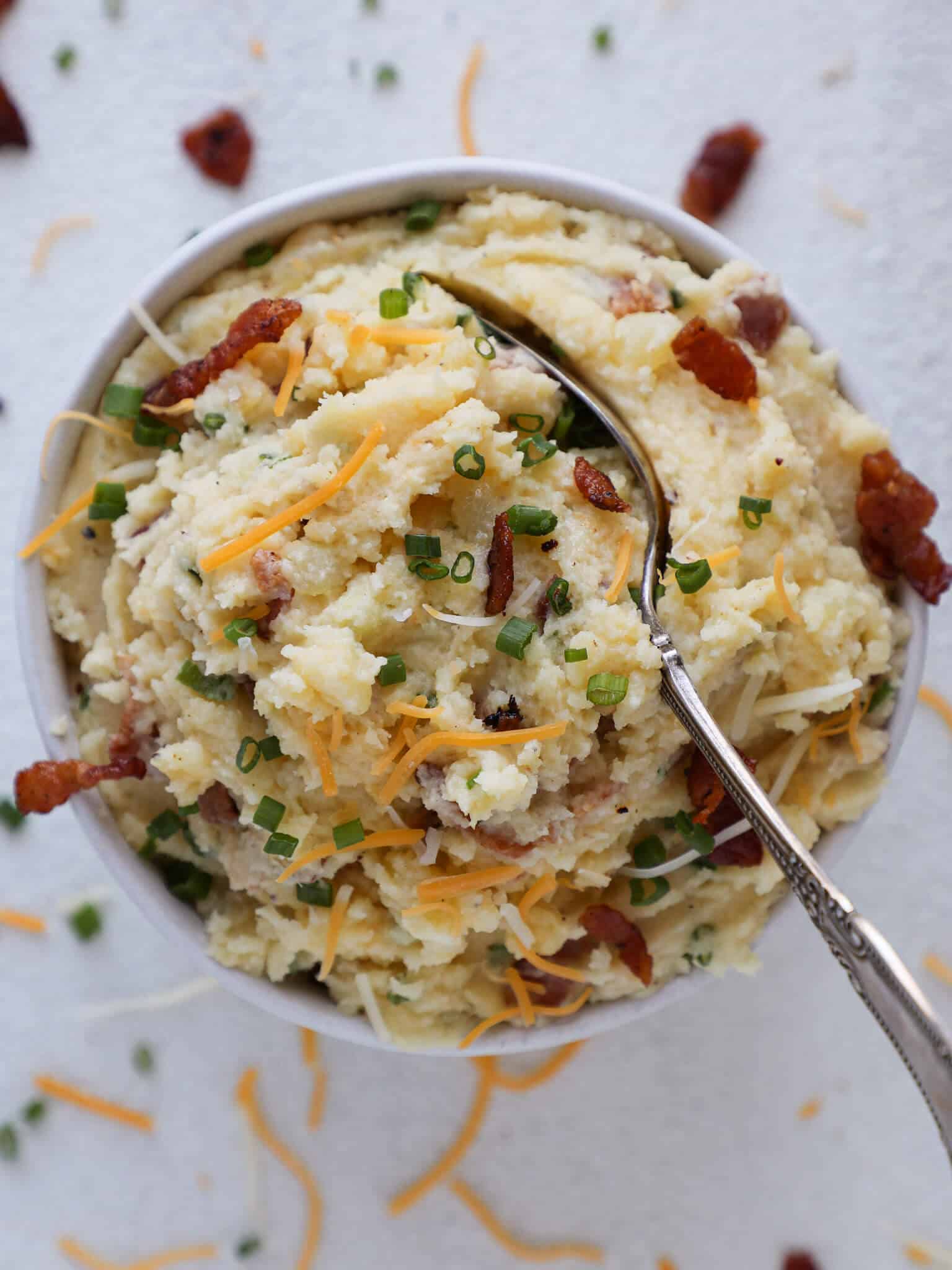 Loaded Mashed Potatoes have all the toppings of loaded potatoes but mixed into smooth, creamy mashed potatoes! Silky mashed potatoes loaded with bacon, sour cream, cheddar cheese, and chives!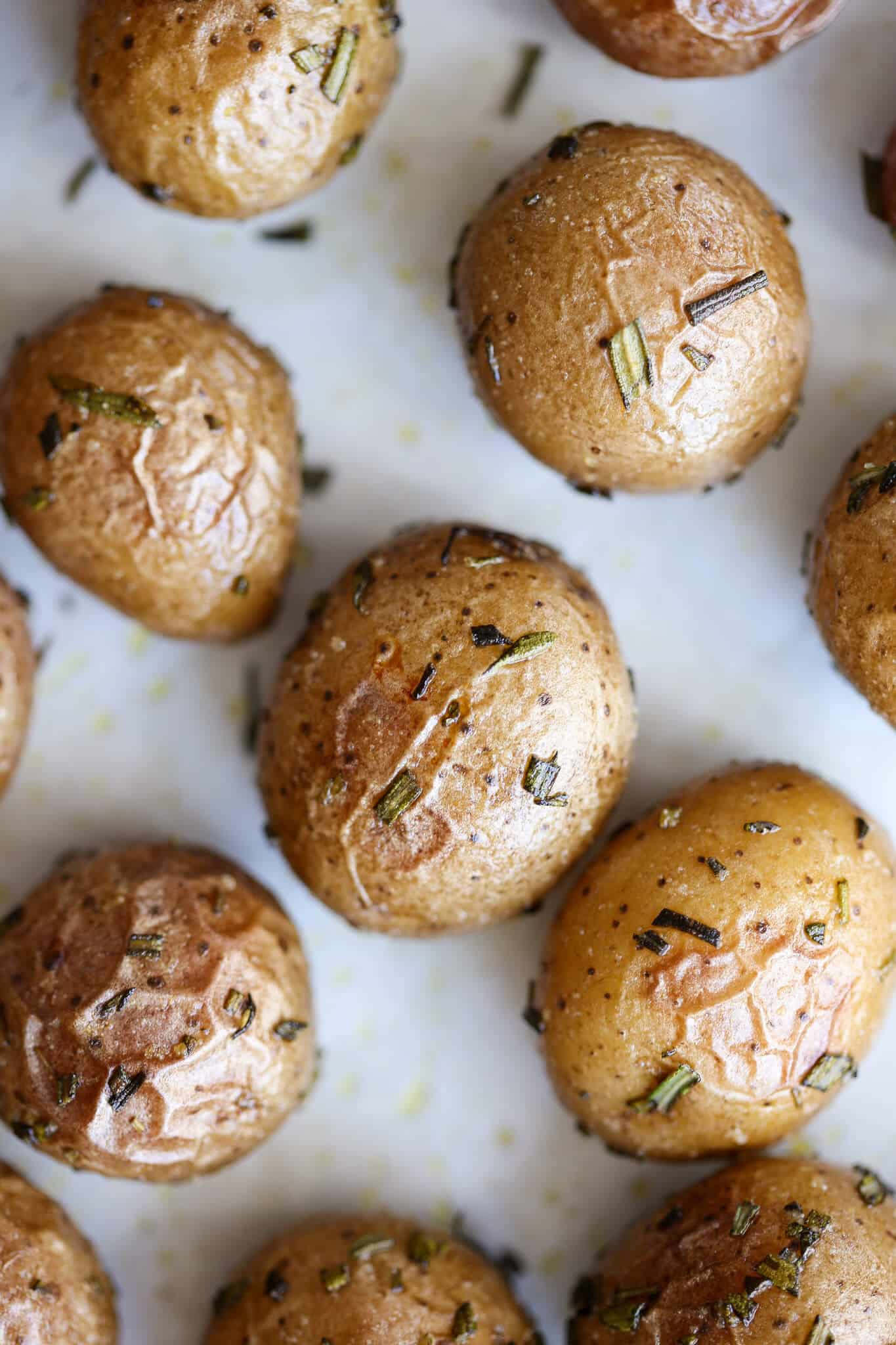 These Roasted Rosemary Potatoes are a healthier option to mix up the best Thanksgiving side dishes. I make these all year round because they are flavorful and incredibly easy to make. If you need a low-key side dish, this is a great option.
The Best Thanksgiving Condiments
You can't forget the accoutrements! These are the sauces that will pull the whole meal together and transform leftover sandwiches into inspirational meals! No list of the 30 best Thanksgiving Side Dishes would be complete without a few complementary sauces!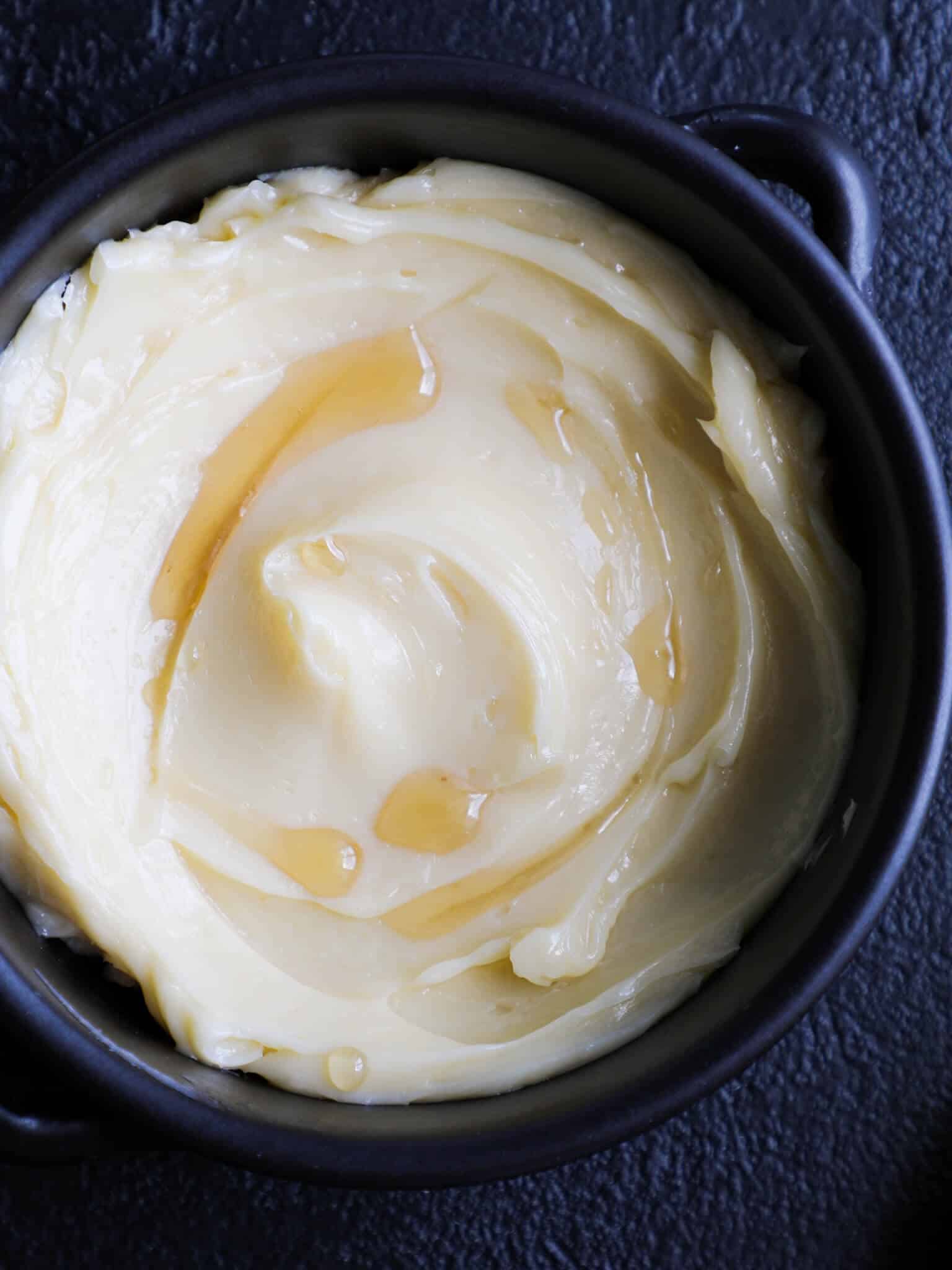 Maple butter isn't a sauce, but it does make any dinner rolls taste even more fantastic! Plus, it is the easiest thing you'll make all day. Simply mix together maple syrup, kosher salt, and softened butter for a sweet, salty spread! Think of this as the enabler for, "okay, maybe just one more roll."
Thanksgiving dinner is not complete without a generous helping of Nana's Cranberry Chutney. It is just a little sweet and very aromatic. The tart, fragrant sauce pulls all the different side dishes together and adds a welcomed burst of acidity.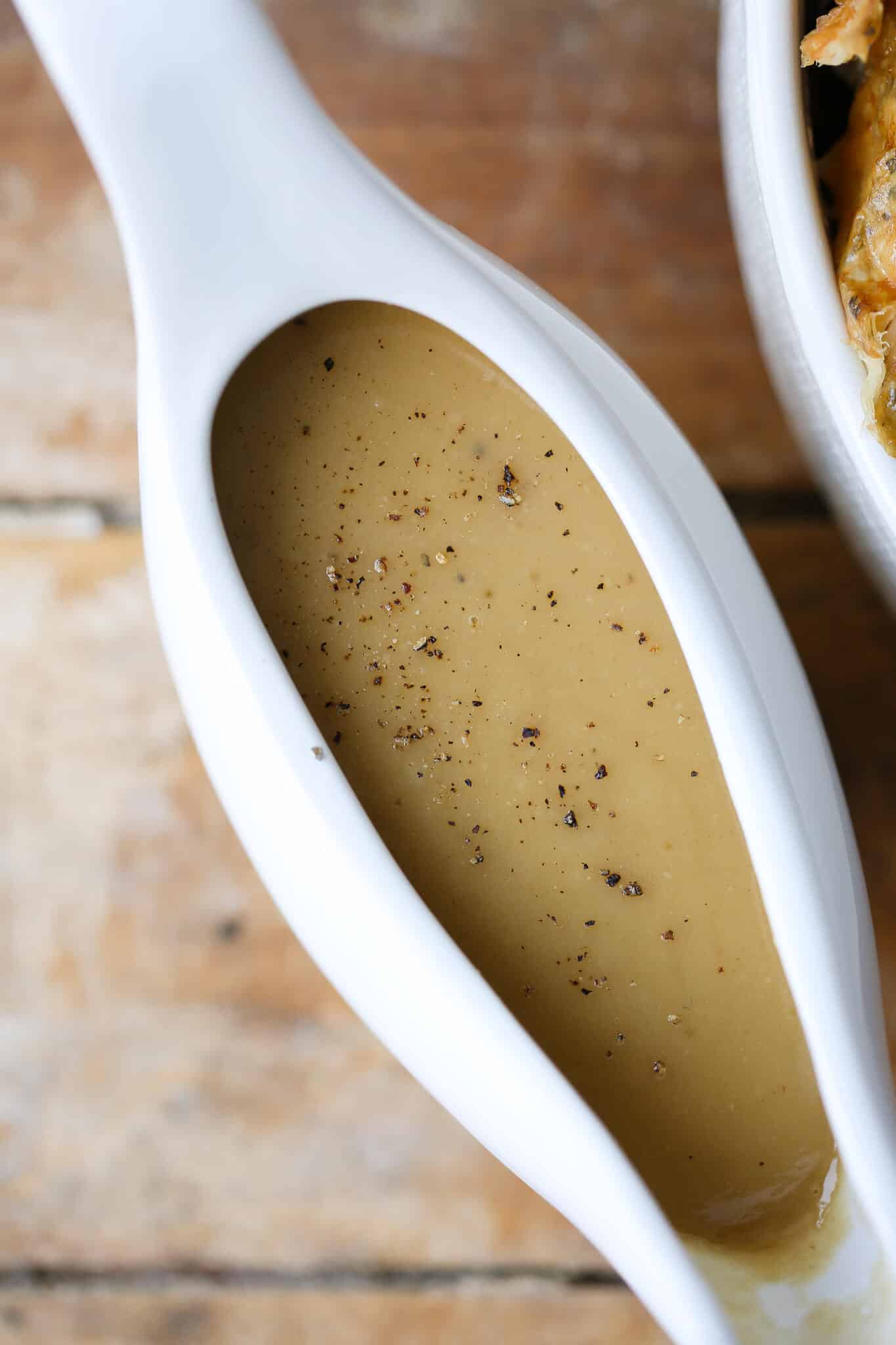 If you are already roasting a whole bird, then why not make a flavorful gravy from the pan drippings? Make this Easy Gravy Recipe with any pan drippings. I give you all the cheat codes for making it delicious no matter what happens.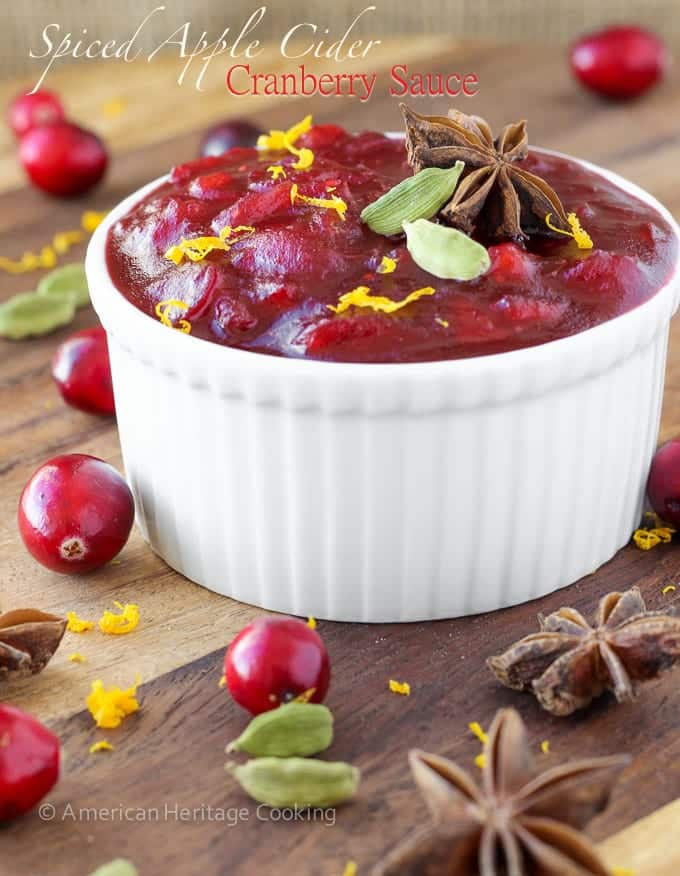 This Cranberry Sauce is a flavorful twist on classic cranberry sauce. Fresh cranberries simmered with whole spices, brown sugar and apple cider for a tart and delicious side dish.
Vegetable Thanksgiving Side Dishes
Here are some vegetable side dishes that pack a flavor punch and range from very healthy to more decadent.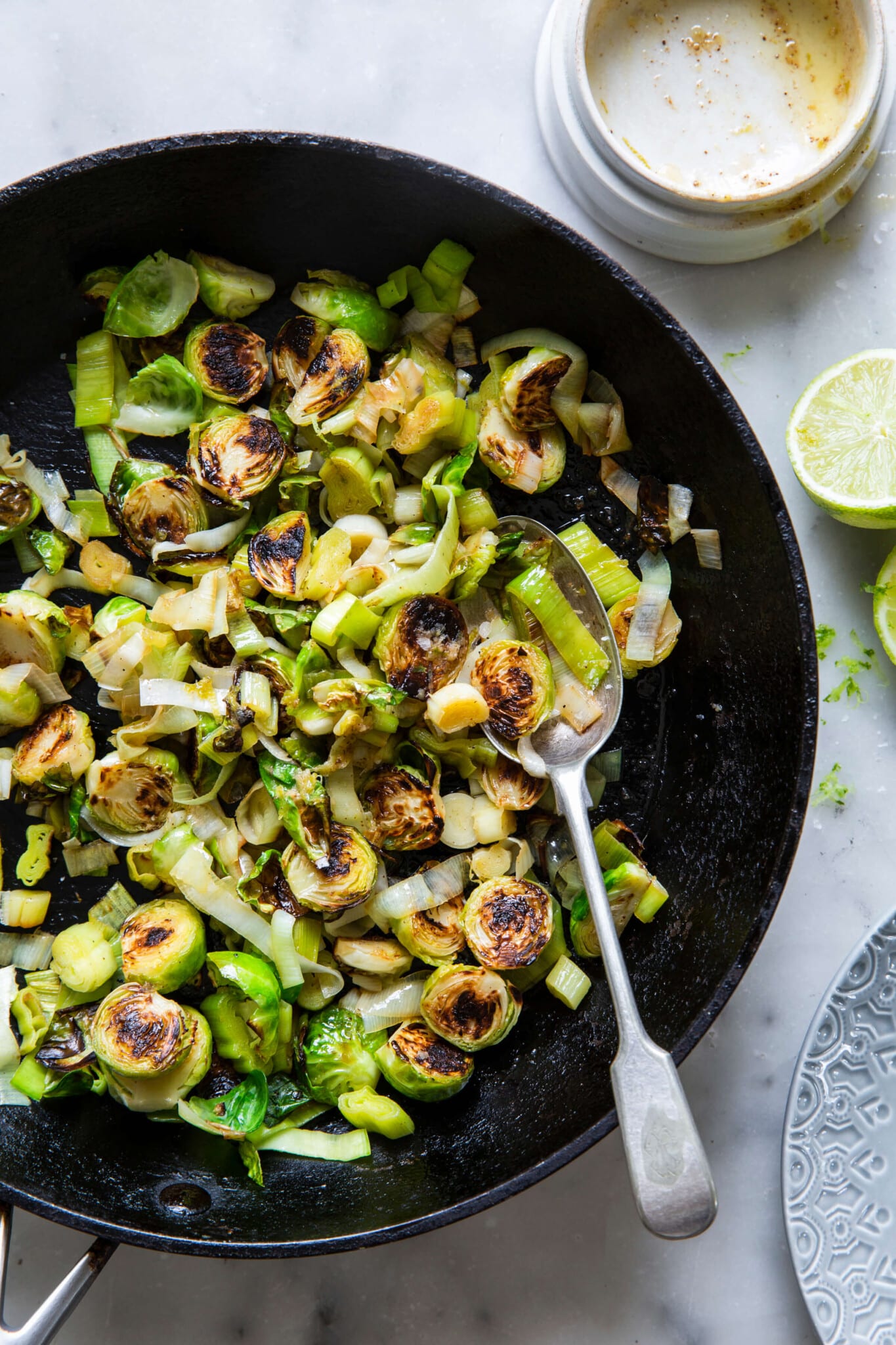 These Brussels Sprouts & Leeks are served with a lime ginger butter that elevates roasted brussels sprouts to a whole new level! This is another easy, healthy side dish to add to the mix.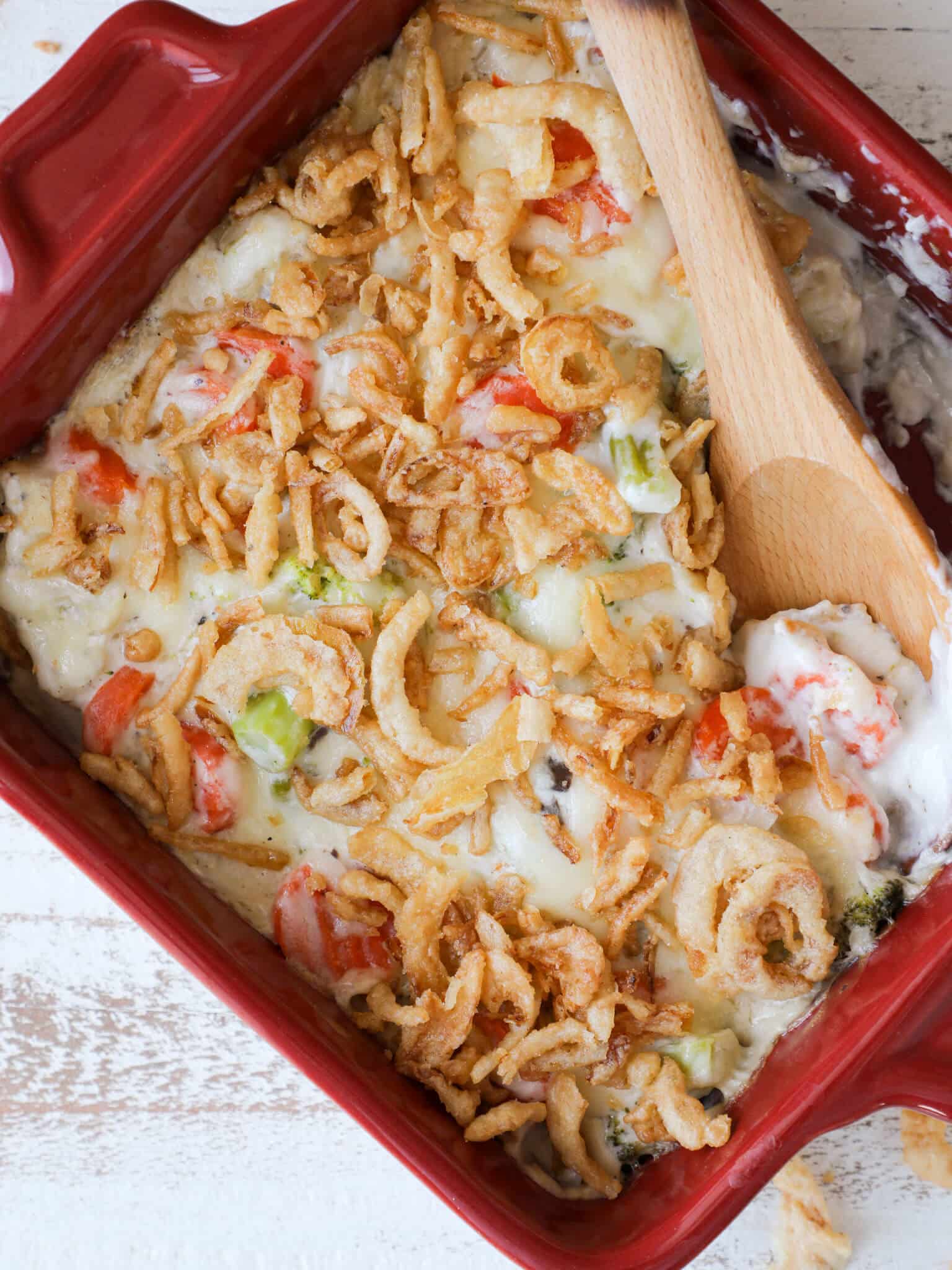 This Vegetable Casserole Recipe will be the easiest side dish you make all day. Just mix together the 5 ingredients and pop it in the oven! No chopping, no prep, no stress. Even if you forget to thaw the veggies, it will still be ready before the turkey!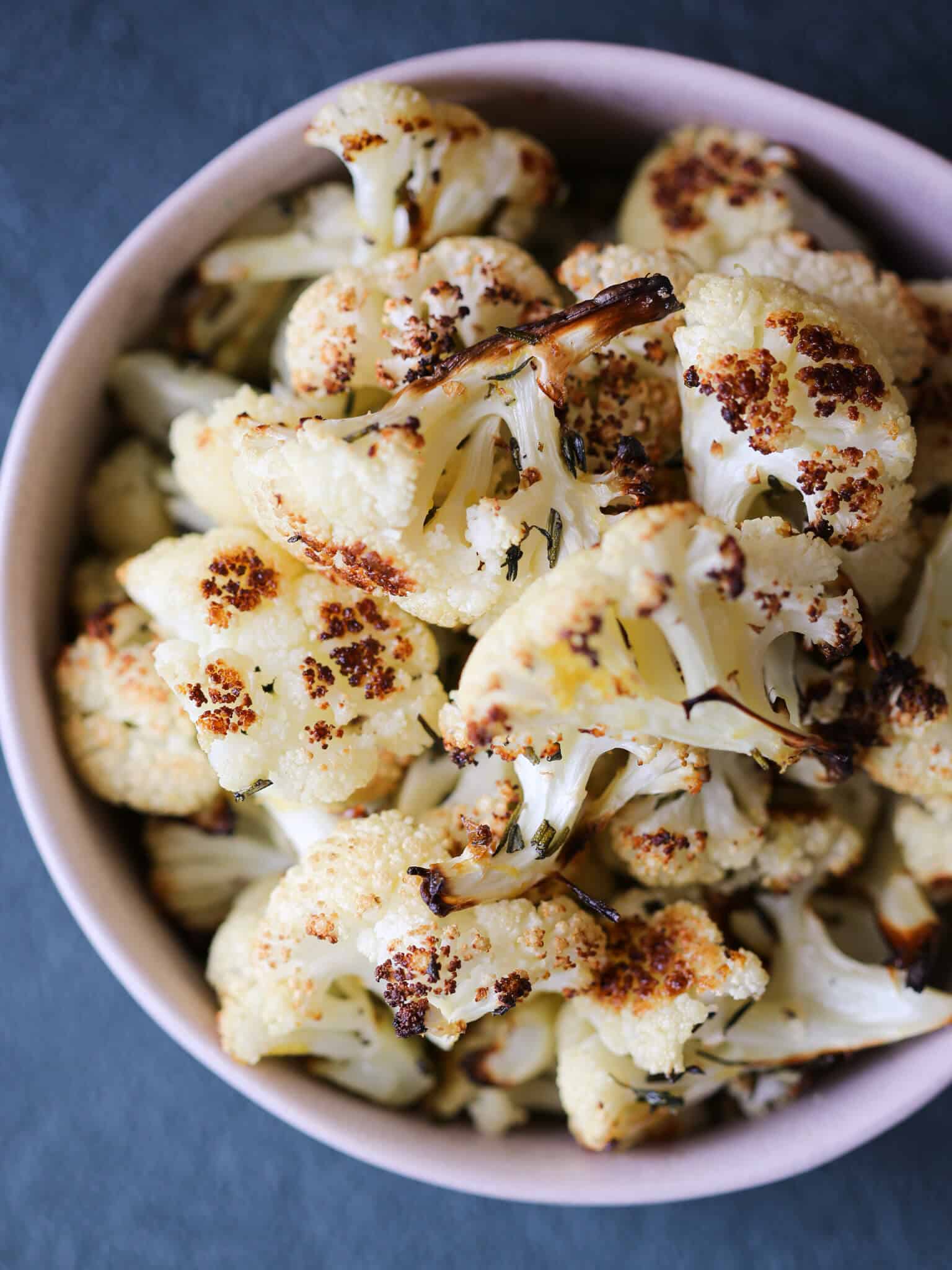 I love this recipe for Rosemary Lemon Roasted Cauliflower. It is healthy, flavorful and easy. You could even cut the cauliflower florets several days before Thanksgiving for an easy side dish.
Lasagna Thanksgiving Side Dishes
These Lasagna recipes are for the Italian Americans out there and everyone else who feels lasagna is an essential Thanksgiving Side Dish. I was surprised the first time I heard this tradition, but then it all made sense. What is one more decadent, cheesy side dish among friends?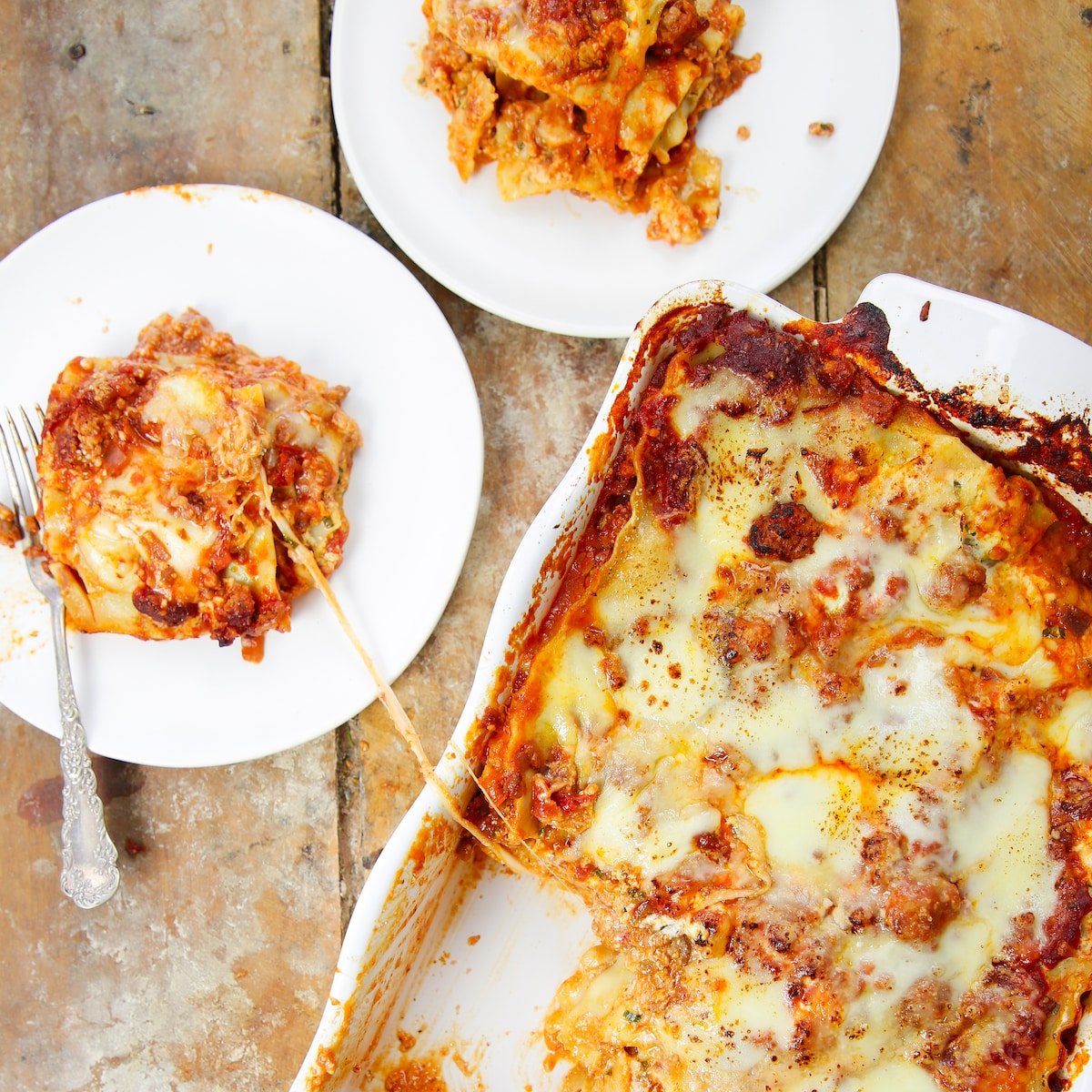 This is my Ultimate Lasagna Recipe. It is tried and true and I have been making it since college. There is flavor packed into each and every layer for the best lasagna.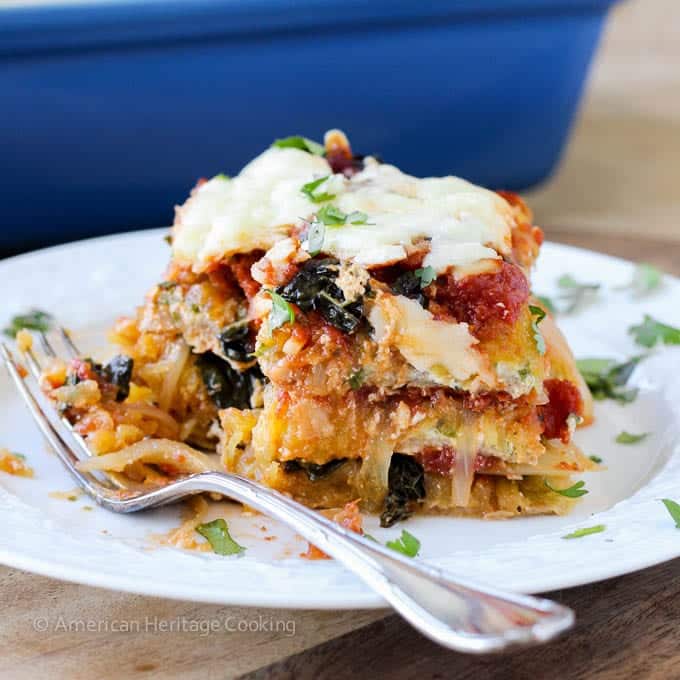 This vegetarian Spaghetti Squash lasagna is shockingly delicious. It is packed with herbs and is gluten free. A healthier way to have your lasagna and eat it too!
This recipe for Whole Wheat Vegetable Lasagna uses whole wheat lasagna noodles and layers of summer squash for a healthier take on a family favorite. All the same great flavors of my ultimate lasagna but lightened up.